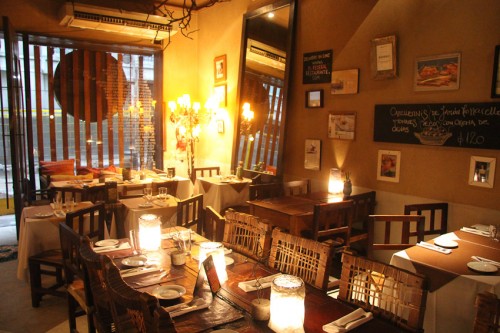 I'm always in search for a certain type of restaurant that falls into a unique category: Argentine food but not parrilla, milanesa or empanadas. It's tough to find that restaurant that is still considered Argentine, but served in a non-traditional way, with inventive combinations presented in a thoughtful fashion – and of course, all at a moderate price. El Federal (San Martin 1054) has managed to do just this, specializing in regional Argentine favorites.
Why to like it: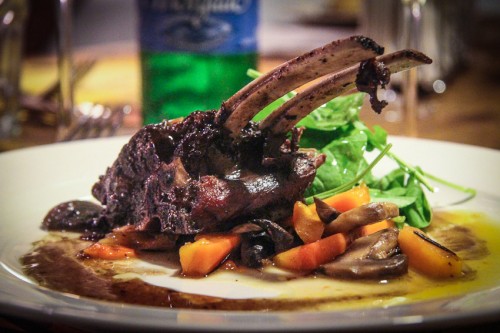 The ambiance is like a modern take on a cheesy parrilla, Siga la Vaca meets Pottery Barn, with sturdy wood tables and rustic chairs adorned with spotted cow fur.  Sounds tacky, but it's actually very charming, warm, inviting – seems like the perfect spot to cuddle up with an alpaca blanket on a cold Buenos Aires night (although I happen to go on the hottest day of the year).
It's one of those restaurants where the menu is reduced, but everything sounds so good you won't know what to order: lamb, ribeye, trout, merluza, pappardelle noodles, tenderloin. Unlike other restaurants in the city that will just toss the main protein on a plate with some sort of side dish, this doesn't happen at El Federal, with each dish a bit more complex having a sauce and other nicely accompanied components.
*I know this sounds pathetic to marvel over the fact that a restaurant is serving "meat with sauce," but in a city where asado reigns supreme, and the only sauce for a steak is salt, chimichurri and salsa criolla, it's not every day you see more creative chefs playing with flavor combinations.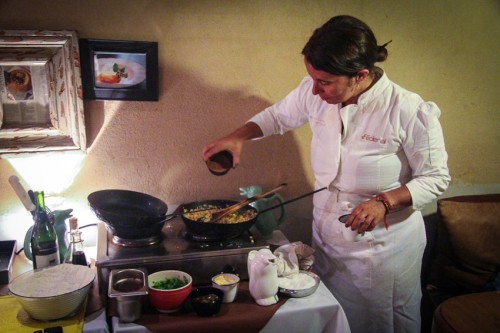 What's even better? Chef Paula Comparatore runs awesome cooking classes for travelers, tourists and locals.
What to order:

I told the sweltering Buenos Aires heat to suck it – it couldn't stop me from ordering one of the heaviest items on the menu, a huge portion of hearty cordero (lamb).  The meat fell right off the bone with tender, sensual perfection.  The trucha (trout) another good choice, was served with mashed potatoes, green beans in a light gravy.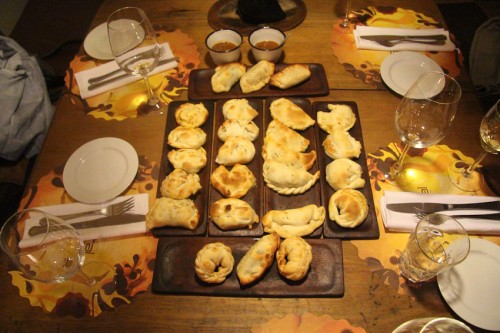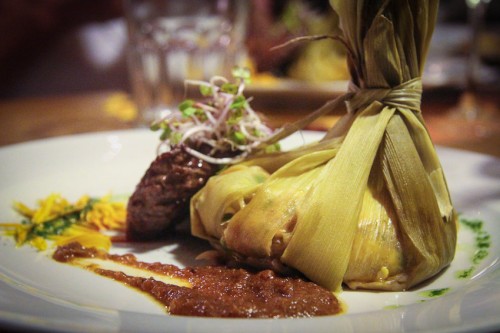 Empanadas are probably some of the best in Buenos Aires and the humita is made textbook.
The disappointment of the meal, the appetizer. Don't bother ordering the goat cheese "provoletas" served with a "spicy" chutney. Two small slices of cheese served with a sweet jelly does not an appetizer make.
*Apologies for the dark photos that didn't truly capture the delightfulness of El Federal. I'm sure my Photog father will write me an email saying how I need to learn how to use my camera in low lighting and a lesson on how to use Photoshop.
Comments