Sometimes I get attacked by a dark hole of self-induced extranjero depression, where just whipping out an old BA guidebook, glancing at an outdated travel article, or deciphering a price crossed out pizzería menu gives me the uncontrollable urge to play the Inflations-A-Bitch pity party game. With restaurant costs catapulting skyward, inflation at a ridiculous high, it's difficult not to partake in the beloved porteño pastime of price complaining.
*Disclaimer: You may notice that prices in Buenos Aires change awfully quick, so by the time you read this (post March 21, 2013) it's probably already out of date.
Soaring restaurant prices have become a city-wide phenomenon, where it seems like even the seediest bodegón has the huevos a caballo to charge a $10 peso cubierto charge. So how can we look beyond pizza and empanadas, to find winning restaurants where we can stuff our faces without unstuffing our wallets? If you are fond of eating out but don't have the pesos to support it, look no further: I have searched far (and somewhat wide) to find the best deals Buenos Aires has to offer for less than $50 per person (or about US$5.70 at the dolladollablue).*
Las Cabras – Fitz Roy 1795, Palermo Hollywood

It's always insanely busy, the service is kinda-sorta-really abysmal, the dishes can be hit or miss, but despite all the downfalls, Las Cabras still is a great spot for a cheap meal. Order the parrillada para dos, which can feed at least four people (ten if you are a group of Argentine girls), or get the gran bife Las Cabras, which is a big chunk of bife de chorizo, French fries, fried egg, pumpkin puré, grilled vegetables, white rice and provoleta (grilled hunk of cheese). It's a big ass mother. Order some cheap house wine in a pinguino pitcher, a sifón of soda water (and few empanadas if you are wanting a splurge), and you'll be set for the night.
Don Niceto – Niceto 5255, Palermo Soho

It's cheap, it's tasty, it's a no-frills barrio joint that hasn't Palermo-tized or extranjero-nated quite yet. Good quality meat – entraña and bife de chorizo – choripan, anchuras, provoleta, it's a prime go-to spot. Order some cheap wine and violently squirt a few streams of soda water, plop in some ice cubes, and you'll fit right in. (Photo: LiveIt LoveIt BlogIt)
Club Eros – Uriarte 1609, Palermo Soho
Man do I hate it when those annoying BA expats can't stop yammering about the good ole days, "back in those days (2008), I remember when a steak was a nickel!" While they kinda deserve a big, juicy chori-slap to the face, hypocrisy aside, Club Eros seriously used to be the ultimate cheapness, just check out this menu. Prices have adjusted as it has citywide, but while this old school boliche soccer club surely won't be the best meal in Buenos Aires, it's still a solid, inexpensive spot with a great Argie atmosphere. (Photo: Brando)
El Lomo Feroz – Fitz Roy 1666, Palermo Hollywood

Oh, those wonderful nights when it was clearly time to be in bed, but yet I find myself waiting in line, stuck in between a rat-tailed pibe wearing a beaded necklace and a deep-V'ed douche named Facundo. But even for food at 5am, El Lomo Feroz is pretty prime late night grub serving massive steak and chicken sandwiches on homemade foccacia bread. Gourmet shit. 
La Gran Hollywood – Bonpland 2205 (esq Guatemala), Palermo Hollywood
There are a lot of places like La Gran Hollywood, it's the type of parrilla that is always full, and you aren't quite sure why, but you continue to go and contribute to its capacity. La Gran Hollywood makes for a solid cheap barrio spot, with chivitos that may not rock your world, but it will give it a good tremble.
La Esquina  – Sucre y Miñones, Belgrano
An infamous corner spot that doesn't really have a name, it is part butcher/part parrilla/part utter awesomeness. Sillydelicious choripans and crazygood mollejas. It gets very crowded, so beware. (Photo: Facebook)
La Doña – Azucena Villaflor y Achaval, Costanera Sur

A break from the same old chori-bondi-paty-pan offering, La Doña mixes it up with a chicken "tortilla" sandwich, served on flatbread with that perfect char right off the griddle and topped with an assortment of untraditional fixings like eggplant escabeche and chili peppers. It's greasy, it's cheesy, it's oily but ohsogood. One sandwich can easily feed 2.5 people.
El Litoral – Moreno 2201, Balvanera
All about the BONDIOLA, baby. It's a silly cheap corner spot on Moreno y Pasco with crazy good bondiola sandwiches. (Photo: Foursquare)
Mobile Parrillas – Street Food Central
San Telmo, Bosques de Palermo, Costanera
I'm a huge proponent of the mobile choripan carritos: lomo sandwiches, bondiolas and my beloved choripans, my favorite spots in the city to get frisky with some dirty street food sausages are on the Costanera Sur (Mi Sueño & Alameda Sur), El Rey de Chori & Nuestra Parrilla in San Telmo and Puestito del Tio and Bizarro in the Bosques de Palermo.
Peruvian Food
La Conga – La Rioja 39, Once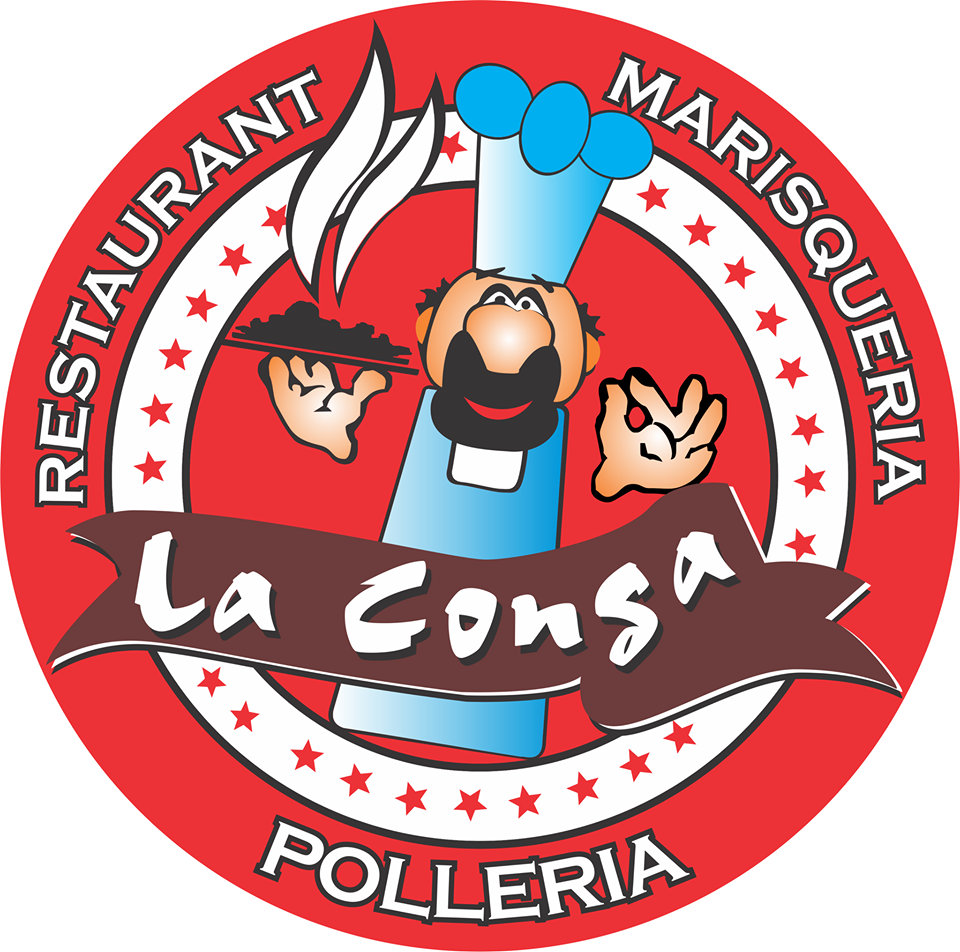 A big mess hall filled with families, solo diners, dates, trannies, and a whole lot of Peruvians, La Conga is a wonderful Once mecca for Creole classic Peruvian food and killer rotisserie chicken.
La Primavera Trujillana – Franklin D. Roosevelt 1627, Belgrano

Primavera Trujillana has been my longtime front runner as a favorite Peruvian restaurant in Buenos Aires. This spot has affordable food, fresh high quality products and a passion fruit pisco sour that could school any of the expensive cocktail bars. The lunch menu ranges from 28 – 35 pesos, and includes my favorite guiso, with quinoa and goat cheese.
Chan Chan – Hipólito Yrigoyen 1390, Congreso

This has been one of the favorite Peruvian restaurants since I remember eating Peruvian food. It has an odd decor and the tables are very close together, but the ceviche is always fresh, shrimp in coconut milk always spot on and service friendly. It's remarkable the prices haven't changed that drastically in all these years. Oh, and their advertisements are incredible bad ass.
Contigo Peru – Echeverría 1627, Belgrano

It's hard to beat a 35 peso lunch special that includes main dish, dessert and drink. Contigo Peru spices it up with their ají de gallina, ceviche and other daily specials like lomo salteado and grilled fish with rice.
La Rica Vicky – Ecuador 467, Abasto
Before I knew anything about the BA food scene, I was a silly study abroad girl living in Almagro and La Rica Vicky was my go-to cheap lunch spot. It wasn't until a few months ago that I rediscovered this Peruvian wonderland, shimmering with beautifully braised seco de carne and a lunch special that still doesn't top 25 pesos. Other good, cheap Peruvian spots in Abasto: Mamani (Agüero 707), Los Trujillantos (Av. Corrientes 3564). (Photo: TKGO)
Carlitos – Anchorena 635 / Av. Corrientes 3070, Abasto
A good ole' fashioned pollería, who needs KFC when you have massive portions of Peruvian chicken paired with gasoline juiced Inca Kola? The arequipeña are great for an appetizer while the weekday lunch special includes soup, main and a drink. (Photo: Guia Oleo)
The Glorified Kiosco – Fast(er) Food
La Cresta – Bulnes 829, Almagro
Fast food to go, La Cresta made a killing in 2012 becoming Almagro's pride and joy in tiny fast food form. Known for their rotisserie chicken, La Cresta's wraps, salads, dips, sauces, burgers and pretty much everything they serve makes for a winning combination. It's the type of place you'd travel to from afar even though you'd have to eat it on the curb. The wraps are in the 30 peso range while the 1/4 chicken + salad combo is 40 pesos. Every night they offer dinner specials, with portions that are big enough for two people.
Latino Sandwich – Tacuarí 185, Centro
One of my favorite lunch spots in the city, Latino Sandwich knows what's up when it comes to sticking something good in between two pieces of bread. That's what she said (it will never get old). Martin Pons is in the kitchen mastering the art of the sandwich, making up inventive combinations while also putting a modern spin on traditional classics. The platos del día change daily but are always good, think ceviche, hamburgers, fried rice, meatballs, soup, braised beef with mashed potatoes, you get the point – BALLIN'. Nothing on the menu will rarely top 30 pesos and everything will be utterly scrumptious.
Marfa – Santa Fe 5199, Palermo Hollywood
I think that I haven't moved from Palermo Hollywood because I don't want to lose out on Marfa delivery. Wraps, sandwiches and veggie burgers are all in the 30 peso range. My usual order (to share between 2): Teriyaki chicken wrap + broccoli, red pepper veggie burger + soup of the day. Happy Fork.
El Banco Rojo – Bolivar 914, San Telmo
 
Every time I'm in San Telmo (which comes out to a handful of times per year), I have to stop by and get me some Banco Rojo, even if it's just a lamb empanada to go. The lamb doner kebab is a must order, while really everything on the menu is worth a try. Wraps and sandwiches are in the mid 30 peso range but they also offer a happy hour Monday – Friday from 5pm – 8pm with cheapcheap beers (2 Quilmes for 15 pesos), and food to picar for 20 pesos. The food at La Puerta Roja (Chacabuco 733, San Telmo) the bar run by the same owners, is also cheaply legit – known for their 50 peso curry + pint of beer night on Mondays.
Suckewer – Reconquista 886, Centro
Reconquista, the pedestrian street downtown, is like a mini food mecca filled with lunchtime quick eats. Suckewer is pretty awesome, making tasty sandwiches and wonderful daily specials. There are a few tables outside to sit, but they mostly do take-away.
Fitz Roll – Fitz Roy 1841, Palermo Hollywood
Fitz Roll offers massive wraps the size of your arm for 24 pesos where you can opt for chicken, beef or vegetarian and load your wrap with the toppings of your choice. Make sure to plan accordingly, the line gets long around 1pm, and they tend to run out of food at 3pm.
Baking BA – Suipacha 747, Centro


I fell in love with Baking from the moment I walked in and smelled the sweet Tollhouse recipe chocolate chip cookies in the air. They offer one of the best versions I've had of Caesar salad (36 pesos), with dressing that is a far wail from mayonesa and mayonesa sauce that's normally drenched atop leafy greens. The wraps, sandwiches, 'toasties', low cal desserts and homemade yogurts are also bomb.
Tierra de nadie – Av. Avellaneda 588, Caballito
Aguante the para llevar resto-hole in the walls cooking up homemade taste bursting grub with care. Some of the items you'll see on the menu? Tacos, wraps, Bourbon cheeseburger, burritos and crispy chicken sandwiches, all under 45 pesos.
Middle Eastern
Sarkis – Thames 1101, Villa Creplach

Very popular Middle Eastern / Armenian restaurant that is a favorite for the Armenian community, locals, families and tourists. If you like food, and are in Buenos Aires for a good amount of time, hitting up Sarkis is kinda obligatory. Order the Belén salad (eggplant, roasted red pepper, almond, golden raisin mix), Lamb or beef kafta complete (shlong in yogurt sauce), chicken kebab, tabbouleh, babaganoush, and stuffed grape leaves. Don't order: Falafel or hummus, unless you like peanut buttered-garbanzos.
Parrilla Al-Zain – Arce 488, Las Cañitas
It's a greasy hole-in-the-wall that serves a damn good shawarma, falafel, babaganoush, pita bread and lovely creamy yogurt sauce. I always order delivery, but you can also head to Las Cañitas and watch the masters carve your shaved meaty morsels in person. Some would say that Al is working on constructing a shawarma-fataier-sfija empire to take over the world one fried falafel ball at a time. (Photo: Guía Oleo)
Falafel One – Araoz 587, Villa Crespo

Arguably one of the best falafel spots in the city, this tiny comida arabe kiosco-sized spot serves a mean falafel, shawarma, tabbouleh, yogurt sauce and all the fresh vegetable fixings at extremely accessible prices. The owner is from Syria, and knows a thing or two about Middle Eastern cooking. Prices are in the 20 and 30 peso range.
Medio Oriente – Cabrera y Malabia, Palermo Soho
The small Middle Eastern bakery on the corner of Cabrera and Malabia fills up on Fridays and Saturdays where their devout following flocks for a taste of their mouth o-facing shawarma (28 pesos). There's no seating, so the crowd congregates on the sidewalk greasing up their shirts and shoes after every shawarma-y bite. They also make banging hummus, baba ganoush, bright red stuff that's good but I don't remember the name, and thick yogurt that's also for sale in to-go containers.
El Horno de Medio Oriente – Juan de Garay 2501, Boedo

Another Middle Eastern bakery and food to go spot where prices seem to have frozen in time, you can't really go wrong with anything on the menu. I may cater this for my next party.
Teamim – Diaz Velez 4431, Parque Centenario
One of the only Israeli owned spots in Buenos Aires, this tiny hole in the wall serves great shawarma, babaganoush, tabbouleh and all the other Middle Eastern favorites.
Asian Food
Shan Dong Restaurant – Vera 683, Villa Crespo
Some people claim that they reuse the soy sauce and the white rice, and while I can't personally attest to that (five second rule?), I can say that Shan Dong makes a great massive dumpling platter, shrimp fried noodles, chicken wings and tofu with cabbage — all under 35 pesos per dish.
Green Curry – Tucuman 271, Centro
Belly warming spicy curries, salads, wraps, nothing on the menu at Green Curry tops 40 pesos. The ingredients are super fresh and have a good amount of heat — I'm still making my way through all the curries, and so far I haven't been let down.
Asia Oriental Food Counter – Mendoza 1661, Barrio Chino
One of my favorite spots in the city for Chinese, who doesn't love stuffing face while getting major whiffs of pungent fishy odors. Prices are super affordable, where you can be quite full (and happy) after spending 30 pesos on dumpling soup and peanut sesame noodles. Work your way through the menu and you'll be happily surprised with the overall freshness.
Mongolian BBQ – El Salvador 5090, Palermo
If Gengis' House Mongolian BBQ was in my barrio, I'd probably go there at least once per week. It's a do-it-yourself stir fry with fresh ingredients, big portions and super healthy, all for just 39 pesos50 pesos. Ideal for both meat eaters and vegetarians who are looking to change it up with a plate of healthy rice or noodle stir fry. *Update: Gengis' House closed in Recoleta but the same owners have reopened downtown under the name Mongolian BBQ.
Chifa Man-San – Peru 832, San Telmo

This Chinese-Peruvian fusioned spot is a San Telmo joy for big massive plates of greasy Chinese food, Peruvian specialties and all around cheap prices. Portions are huge, sizes that can easily feed two hungry people yet they still maintain a 30 peso price range.  (Photo: Wander-Argentina)
Kotobuki 
Delivery to Villa Crespo and Palermo
In the cheap world of sushi delivery, I've tried my fair share of really terrible sushi spots. But in the search, I came across the colorful Kotobuki that has yet to fail or really disappoint. Stay away from the gunkans. 

The Vegetarian Chinese Tenedor Libres
The tenedor libre (all you can eat buffets) of the Chinese persuasion can be good, cheap bang for your buck options (especially for lunch). Los Sabios (Corrientes 3733, Almagro) and Spring (Guatemala 4452, Palermo Soho) are my two winners when in the mood for a veggie fest where I pretend to be healthy, but really just eat everything out of the fried section of the buffet. There are also those Chinese food buffets para llevar, where you weigh the food, and can leave with a massive portion that will cost less than 20 pesos. But while most of them look good for a hot minute, after a few greasy bites, they may make you insanely regret the recent consumption. Stick with these vegetarian spots and you (probably) won't feel disgustingly naush after you finish eating: Wok Garden (Reconquista 286, Centro), Rotisería Vegetariana Tucuman (Tucumán 719, Centro) y Virtudes de la tierra (Bonpland 1616, Palermo Hollywood).
Other good cheap shit
Cumaná – Rodriguez Peña 1149, Recoleta
From the same owners of Las Cabras (and Las Cholas), this tiny Recoleta spot fills up quite quick and has lines out the door of locals and tourists alike. The food is solid, offering a mix of regional Argentine cuisine, sandwiches, salads and pizzas. Order a mix of empanadas and a main dish of locro, lentils or a cazuela, and your final bill will stay under 50 pesos.
DOGG  – San Martin 657, Retiro
Cheap hunters should make DOGG a weekly stop on their bargain food hunt. REAL US style hot dogs, with great sauces and on awesome homemade bread. Every time I even write about it I crave one immediately.
Burger Joint – Borges 1766, Palermo Soho
Finally a bomb ass burger joint has graced its juicy, meaty presence in Palermo Soho. A hamburger haven that with very accessible prices, Burger Joint is serving up killer burgers and fries, offering some untraditional combos like the Jamaican – a homemade patty with grilled pineapple, panceta, cheddar, pickles, tomato and a whole lotta love grease. *65 pesos for burger + fries + drink combo, but there are extra cheapness single burger options.
180 Burger Bar – Suipacha 749, Retiro
2013 brought a mini Buenos Aires burger revolution. All you need to know about 180 Burger Bar: homemade bread, beefy burgers, salsas caseras, and big fat ass steak fries.
Gambrinus – Federico Lacroze, Av. 3779, Chacarita

It's a classic barrio bodegón that serves traditional German food like sausages, sauerkraut, and all that good stuff. But what truly is the best deal is there milanesa napolitana and fries, where a massive portion is enough for two people to share. (Photo: Guia Oleo)
La Esperanza de los Ascurra – Aguirre 526, Villa Crespo / Fitz Roy 1818, Palermo Hollywood

La Esperanza is just an all around cool place. Vermouth bar with great drinks, delicious Spanish tapas, good music, friendly service, funky arty atmosphere — what more can you ask for? It's ideal to go with a big group and order a bunch of plates to share, where you can choose between single portions, half portions and full (check out the menu here). It's especially affordable during happy hour where their already cheap tirada beers are 2×1.
Bellagamba – Multiple Locations (San Telmo, Caballito, Palermo, Almagro)
One of the more underrated cheap eating spots in the city, Bellagamba is known for its cool very Buenos Aires-y bodegón atmosphere an overall crazy inexpensive prices. (Photo: Bellagamba)
Don Ignacio – Rivadavia, Av. 3439, Almagro
Don Ignacio is an Almagro favorite, where many locals claim they have the best milanesas in the whole city. It has a fun, rustic bodegón decor where the walls are covered with music memorabilia. They also serve parrilla, pastas and other porteña cuisine classics with huge portions and affordable prices. (Photo: Proyecto Napola Tour)
Food Happy Hours
My favorite kinda happy hour is a food happy hour, says the fat girl. Kansas (Libertador 4625, Las Cañitas) is another longstanding classic, their drink list remains to be a good bargain, and even if you are anti-Kansas, you can't fault them for making a consistently good portion of potato wedges, chicken tenders, French fries and honey mustard sauce. Infamous tourist breeding La Cabrera parrilla offers a daily happy hour from 6:30pm – 8pm, where they give you 40% off on your entire menu. Just make sure to eat quick. Oui Oui also offers a different kinda discount, when all of their baked goods shoot down to 50% off, one hour before closing time on weekdays (8pm – 9pm).
Let's talk discounts for a hot minute – Guía Óleo offers a pretty awesome discount club where all you really have to do is print out the coupon and you get anywhere from 20-50% off at a good selection of solid restaurants. Sign up for Club La Nacion,
and you'll have a shitload of restaurant/café/bar/delivery discounts available too.
Okay, now is the part where you tell me all the restaurants I forgot to add. If you have any awesome cheap Buenos Aires restaurant finds, don't be stingy and share the food knowledge!
*Disclaimer: You may notice that prices in Buenos Aires change awfully quick, so by the time you read this (post March 21, 2013) it's probably already out of date.
Comments