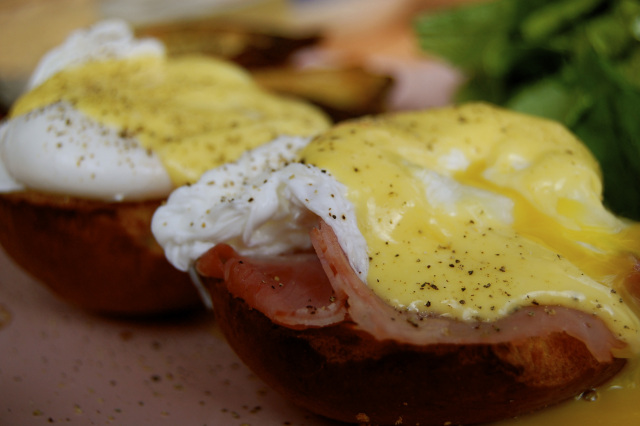 The pioneer in the Buenos Aires brunch movement, Oui Oui has been around since the beginning of breakfast time, brunchificando the hell out of Palermo before brunchear even became a verb, and Palermo took the Hollywood suffix.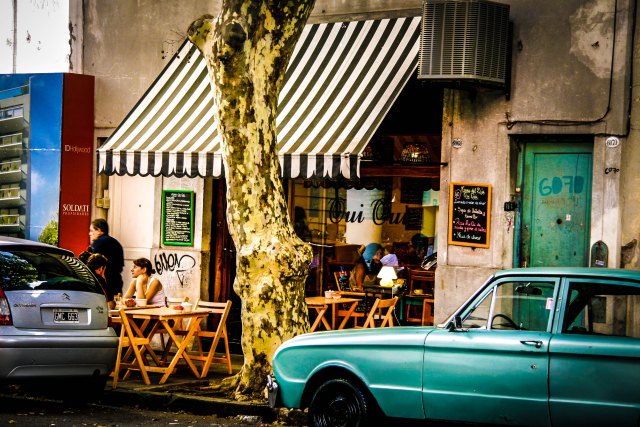 It's the original of porteño culinary gentrification. One of the first spots to put a modern twist on the classics, this little French inspired café offers so much more than medialunas-tostados-caféconleche. In an era with little variety, people traveled from afar to experience Oui Oui's buttery croissants, inventive salads, sandwiches, breakfast specials, brunches, massive coffees and *GASP* lemonade with ginger and mint.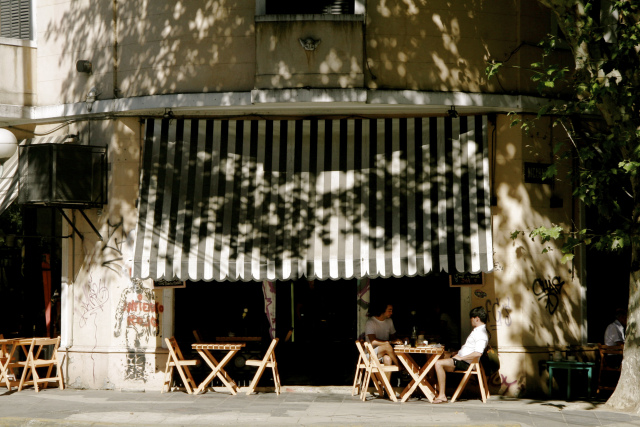 Fast forward to today, with a second location that opened up half a block away from the first, and Oui Oui continues to be a raving hit. Sure, some could say the clientele is sometimes nauseously overly trendy. And maybe at times the service can be somewhat lacking and forgetful. And on weekends, you can absolutely forget about getting a table. But there's something about Oui Oui that keeps hooking us in: consistently cooked food and baked goods.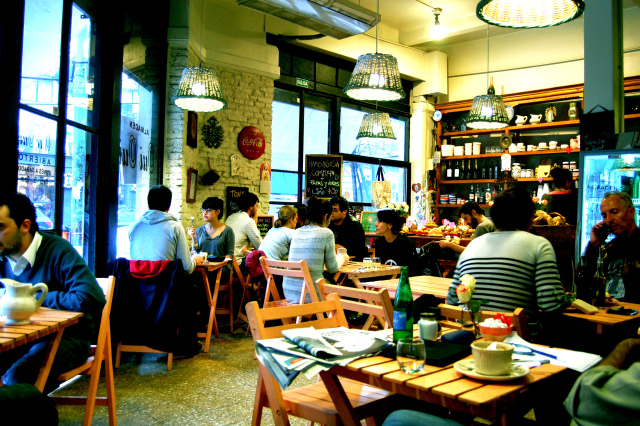 Both locations have a similar vibe (although I prefer Oui Oui Almacén on the corner) with pink picnic table and chairs, fresh roses, and cutesy signs around. It's totally girly, yet there's still an overwhelming amount of tables filled with bromancing bros who brunch.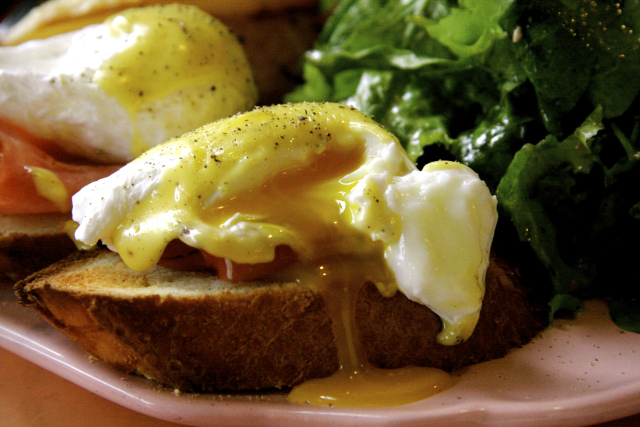 Perfect for a weekday breakfast-lunch-brunch-brinner-lupper-mericena-lunchienda, you can't go wrong with one of their breakfast specials. Unlike other cafés who have strict breakfast hour rules, Oui Oui serves their promos all day every day.  The "Tony" will always win high marks in my world: eggs Benedict alongside roasted potatoes, mixed greens and coffee or tea.  Sure, it may not be the exact replica of eggs benny abroad, but the eggs are poached nicely and it's served on top thick cuts of brioche, with ham, and a light Hollandaise sauce.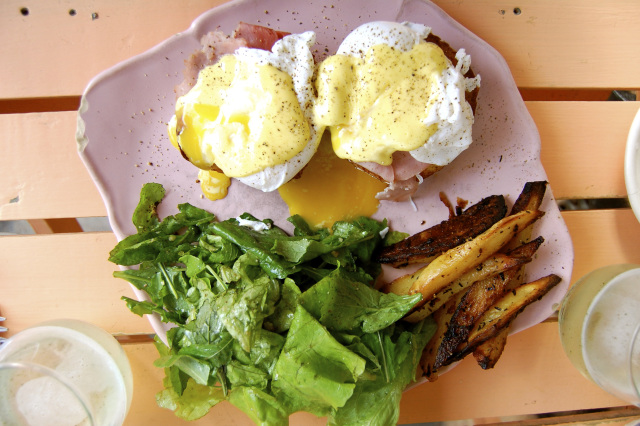 It's so good it smiles on the plate. And has runny egg yolk nose.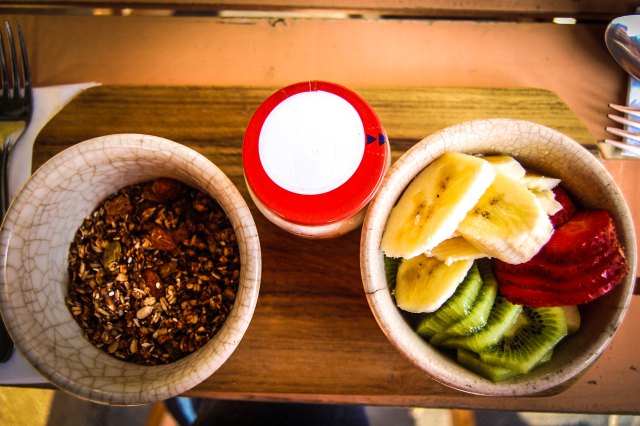 Roll your eyes and call it a breakfast snoozefest, but sometimes all you want in the morning (?) is some homemade granola fruit, and yogurt. The Gallo is that healthy breakfast winner.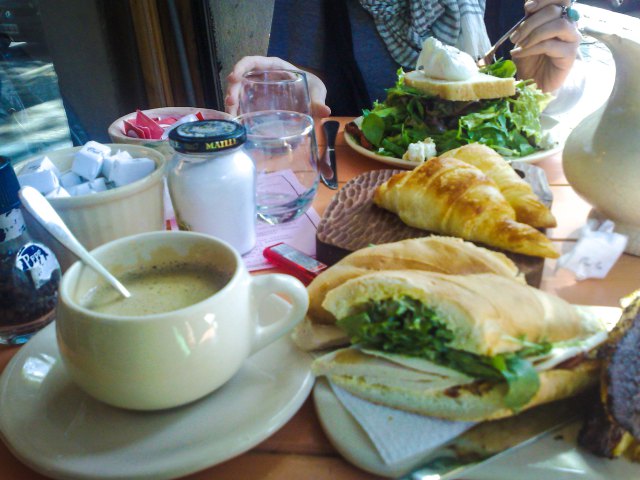 Pavita (turkey) sandwich also does the trick, as does the poached egg on top of a mountain of greens.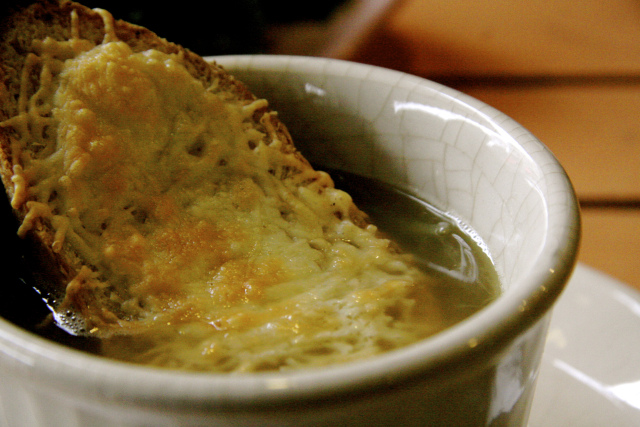 In the wintertime it's worth checking out the soup + tarta specials.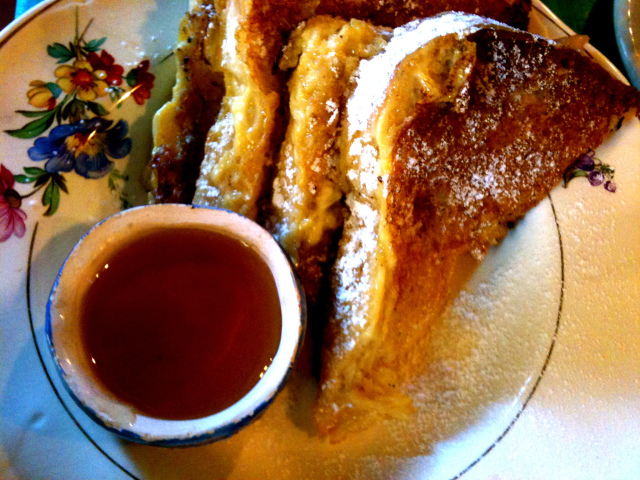 Or anytime the French toast or even more so the waffles smothered in dulce de leche and/or nutella.
Croque Monsieur for the manly. (Photo Oui Oui)
Salads are the best when pile drived with burrata. (Photo Oui Oui)
And who could ignore this insanely large portion of chocotorta? (Photo Oui Oui)
Probably one of the things that Oui Oui mostly excels at is the bakery selection, minus the glossygreasy faux-bagels (they ain't the real boiled-baked deal). But luckily the croissants will always make top marks with its flakey pastry that leaves your fingers extra buttery and mouth extra satisfied.
**INSIDER'S TIP: every night an hour before closing all the baked goods are half price.
Oui Oui // Almacén Oui Oui
Nicaragua 6068 // Nicaragua 6099, Palermo Hollywood
Tel. 4778-9614 // 4776-4442
Hours: Mon – Fri: 8:00 am – 8:00 pm; Sat – Sun: 10:00 am – 8:00 pm
Average price: AR$75 peso per person
Oui Oui on Facebook
*Original post from 2009, updated 2014
Comments