For a city with such a vibrant café-going culture, Buenos Aires certainly does serve quite a shitty cup of coffee. Burnt poor quality beans that have been sugar roasted and probably made in a machine that hasn't been cleaned since 1998 tend to totally disappoint those coffee snobs aficionados that long for a cup of the good stuff. But no longer are the days when we are forced to drown our sorrows in watered down and milked out poor tasting coffee. We can now join the baristas in Argentina's cafetero rebirth, stick a caffeine IV in our arms and check out some of the best spots to drink good coffee in Buenos Aires. **Updated October 2017**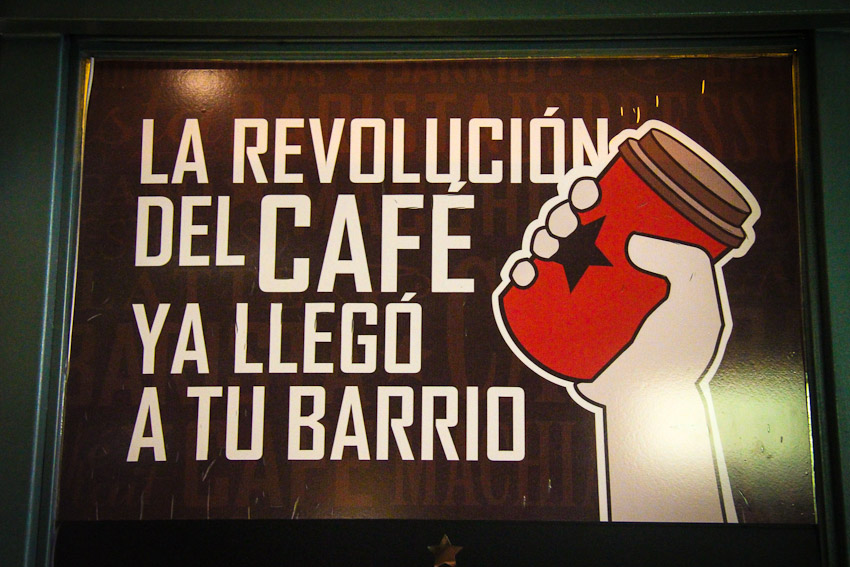 No one in their right mind can knock the absolute greatness of the Buenos Aires bares and cafés notables, the old school cafés that are pieces of the city's cultural history. I'd gladly sit for hours in one of these beautiful cafés, drinking on a cortado and soaking up porteño life in a jarrito. But sometimes (like every time), a strong morning pick me up is somewhat crucial to get through the day, and here's where you should be going to sip on some of that quality black liquid gold. *MAP BELOW!
LATTENTE – Thames 1891 // Costa Rica 4568 Palermo Soho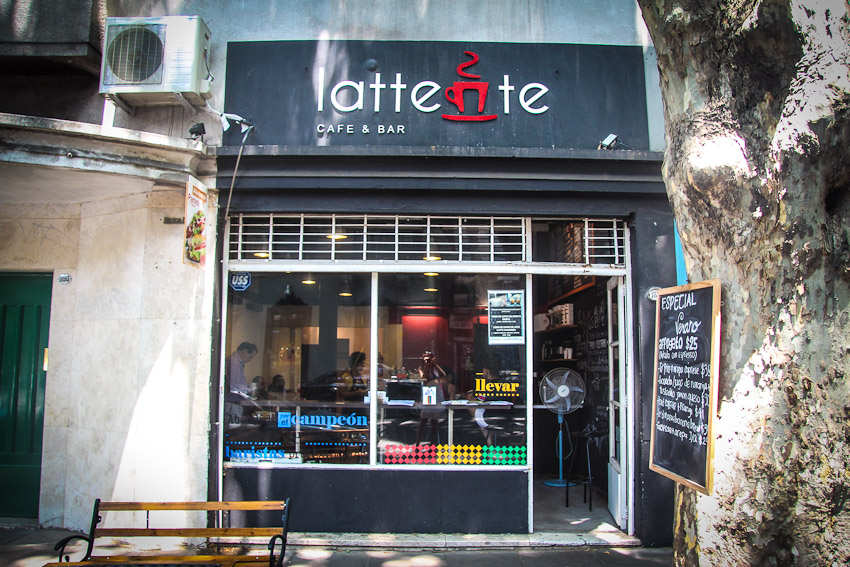 Let's recite a special prayer and say a gracious gracias to the beautiful coffee gods for bringing us this c-word mecca on Thames. Owners Daniel Cifuentes and Zehan Nurhadzar might be somewhat coffee nazis (in the best possible way) because their love for the aromatic bean has helped transform the coffee scene in Buenos Aires. Lattente houses a team of the top baristas in the city, making it the ideal spot to perch onto a bar stool, watch the masters do their thaaang, and exhale a great cracked out caffeinated sigh of relief for finally drinking a properly made coffee. On Sundays, Sheikob's Bagels bring the baked and boiled bagel love to the sidewalk out front for the ultimate double double bagel sammy + coffee duo. Lattente has also opened inside the Librería del Fondo in Plaza Armenia. 

LAB TOSTADORES DE CAFE – Humboldt 1542, Palermo Hollywood // Echeverría 1550, Belgrano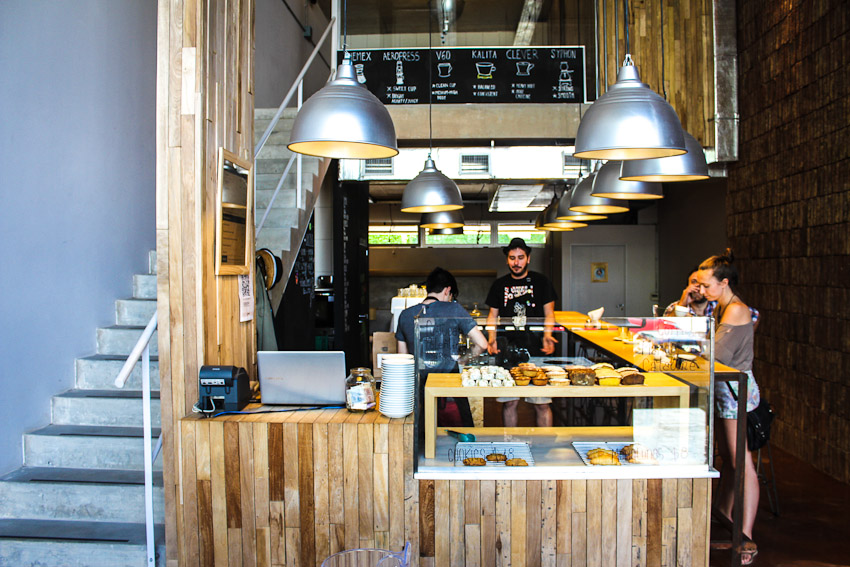 What a game changing edition to Buenos Aires cafélandia. Heisenberg-esque baristas meticulously cook up their craft inside this two-story science-y coffee laboratory. The roasting quality and preparation skill are the same as you'd find in any of the best coffee shops around the world, which is matched by a relaxed vibe, modern space, and good music. If you look closely, LAB's roasting skillz make the beans and blends for our favorite BA cafés and restaurants. Just as important, the chocolate chip cookie is hands down THE ABSOLUTE BEST MOTHAFUCKIN CHOCOLATE CHIP COOKIE I've ever eaten in Argentina. And another hot weather plus: the cold brew makes summer dreams come true – it's unlike any iced coffee around: it's pure, it's refreshing, it's incredibly sophisticated, and it's basically more addictive than meth. Because we all know that I'm such an expert on habit-forming street substances. May 2017: Look out for a new Belgrano location.
FULL CITY COFFEE HOUSE – Thames 1535, Palermo Soho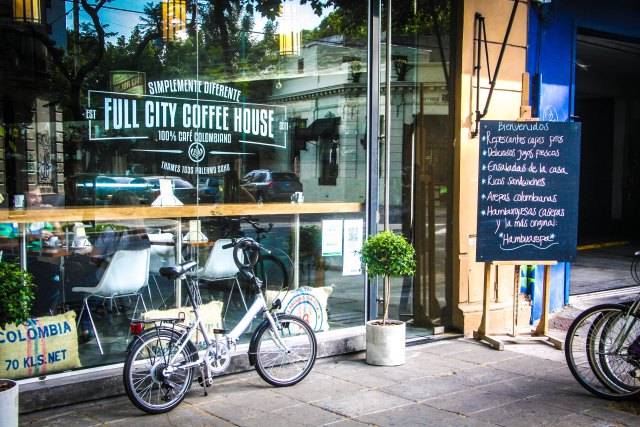 FCCH's story is like many others: foreigners missing foods from home and bringing some edible/drinkable nostalgia to BA. Colombian-English couple Victoria Angarita and Allan Dorgan were tired of the shitty BA cup of jo, and since Victoria has coffee running through her veins, (her father's head of a coffee institute in Colombia) instead of fleeing to more palatable destinations, they decided to open up shop here. Not only is it the place to go for a great strong cup of coffee, but café enthusiasts and wannabes can partake in workshops and classes to learn the barista basics, or even how to draw pretty bleeding hearts with milk. The coconut lemonade is also pretty bomb, as are the English breakfasts. Coming soon in 2017: Full City Coffee House will be expanding with a bigger and better space.
BARRIO CAFETERO – Florida 833, Centro // Reconquista 513, Centro // Fitz Roy 1612, Palermo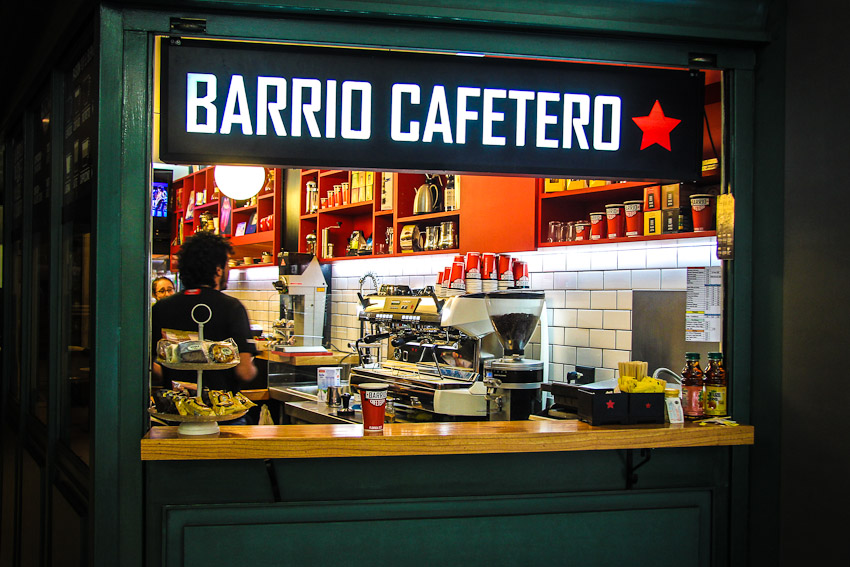 The microcentro has been given an extra jolt of caffeine inside this tiny but powerful galería coffee bar on Florida. Barista Rodrigo Rochas, who learned the ways of the trade in New Zealand and traveled to the best coffee houses in LA, Seattle, Portland and New York, opened up shop in 2013 and plays a major role in the city's revolución cafetera. Barrio Cafetero uses Café Puerto Blest's premium line, Alquimia, with an impressive Nuova Simonelli Aurelia II espresso machine.
FELIX FELICIS & CO – Serrano 1415, Palermo Soho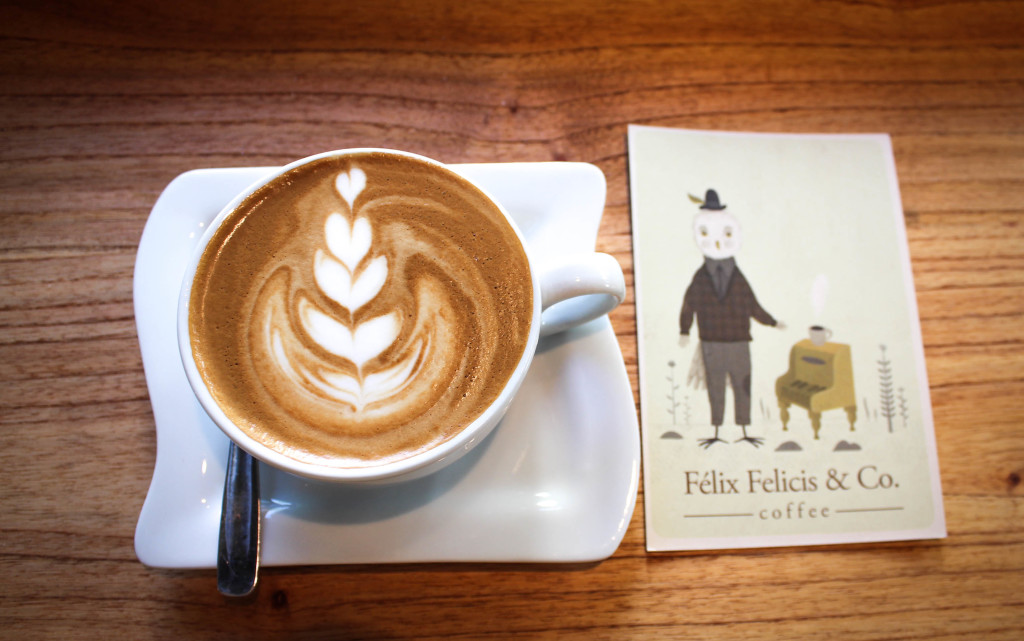 Harry Potter themed Félix Felicis & Co moves into the prime corner of Cabrera y Serrano with pro baristas serving coffee the way the café lords intended. With top of the line grinder and espresso machine, they produce one helluva flat white. YO NERDS: the wood bar has an outlet built inside for your geeked out plugging pleasure.
ALL SAINTS CAFE – Ciudad de la Paz 2300, Belgrano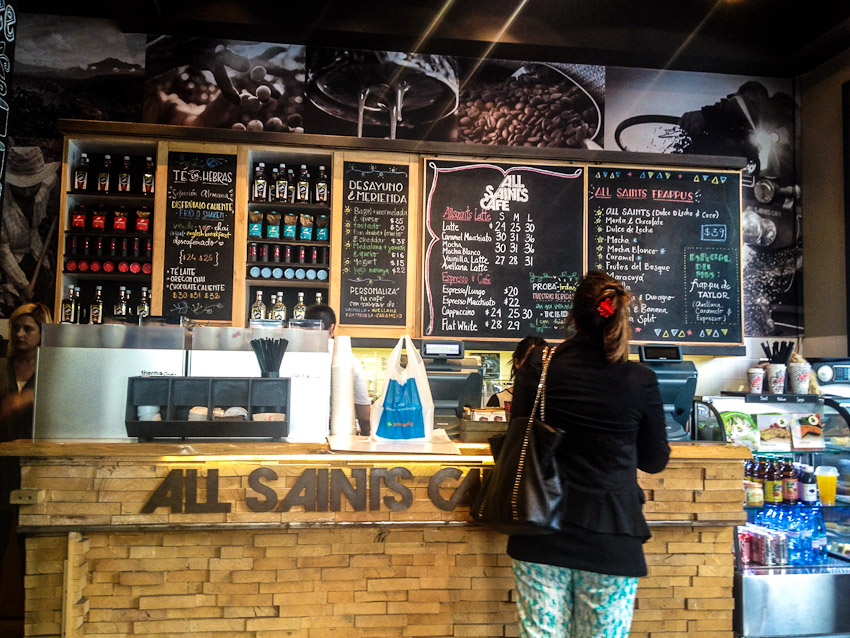 Walking into this corner café was like stepping into US coffee shop Narnia closet. Order at the register, in coffee mug or to-go cup option, a myriad of coffee types, styles and flavors and then step over to the Brew Bar where baristas magically wow us with different preparation methods. Friendly service, comfortable lush furniture, fast wifi, and most importantly BOMB café make this a spot that Belgrano vecinos should include in their daily routine. You can also buy the House Blend or Organic coffee beans to bring home, and even take advantage of one of their free weekly coffee tastings (cuppings).
NEGRO. CUEVA DE CAFE – Suipacha 637, Centro // Marcelo T Alvear 790, Centro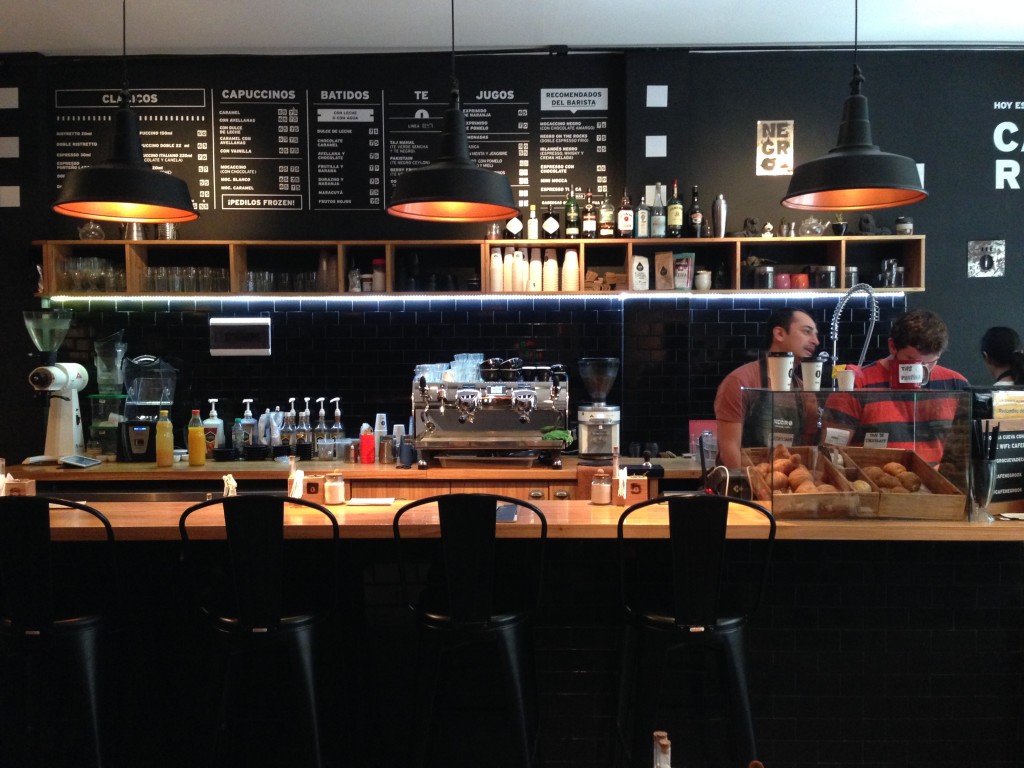 Once I walked by Negro after downing a burger at Burger 180 and thought, what a nice looking café, I bet it serves shit coffee. But I went in, ordered a cappuccino, and was pleasantly surprised by the mad barista skills and quality of the coffee. If you work in the zona, Negro might become your daily refuge.
VIVE CAFÉ – Costa Rica 5722, Palermo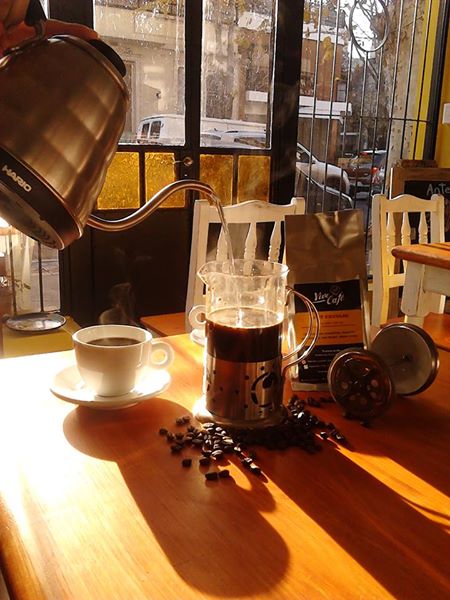 The small Colombian café on Costa Rica street has everything I want in a coffee shop. The relaxed atmosphere invites drinkers to guiltlessly take their pretty time to sip and enjoy an excellent cup of coffee. During the summertime, Vive's iced coffees were on my mind all day long. Plus, the music deserves a café playlist award.
CAFE REGISTRADO – Costa Rica 5901, Palermo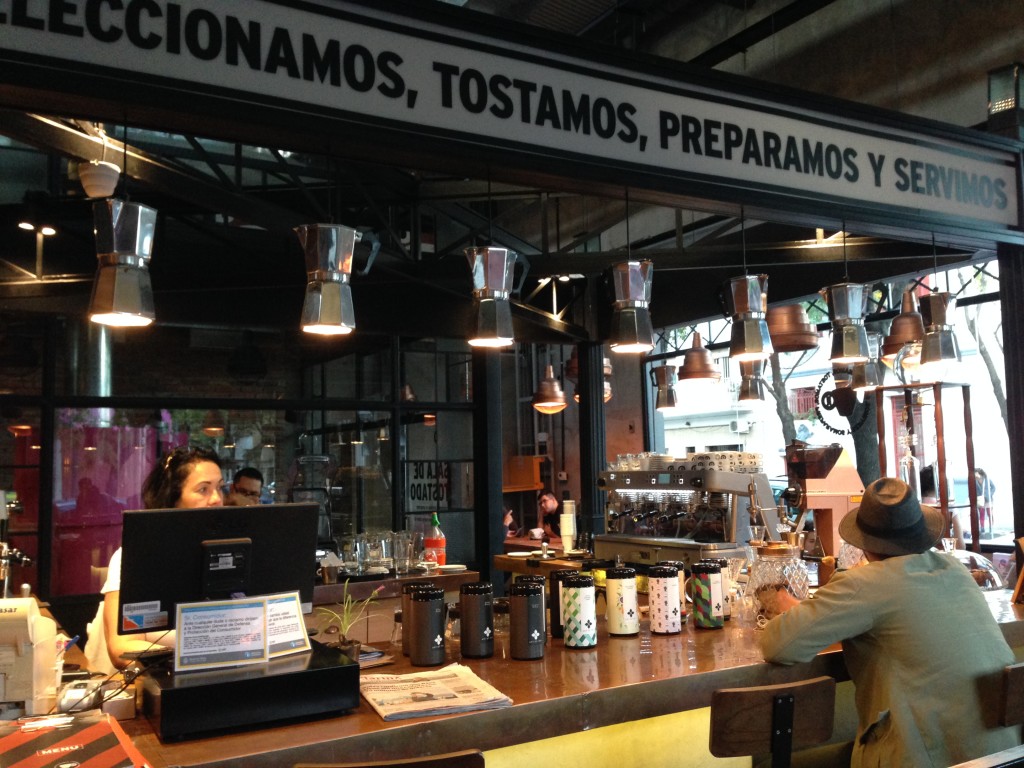 Newly minted Café Registrado is like the Mercedes Benz of Buenos Aires coffee shops. The impressive space on the corner of Costa Rica and Ravignani selects all the coffee beans and roasts in house, a la vista. Skilled baristas then make excellent cups using just about every coffee preparation method that exists. Even the light fixtures at this coffee haven are made out of stovetop espresso makers. The huge location makes it perfect to work at the communal table, have a coffee chat in the comfortable leather chairs, or pop in for a quick jolt at the bar.
COFFEE TOWN – Bolivar 976, Mercado de San Telmo // Libertad 1260, Recoleta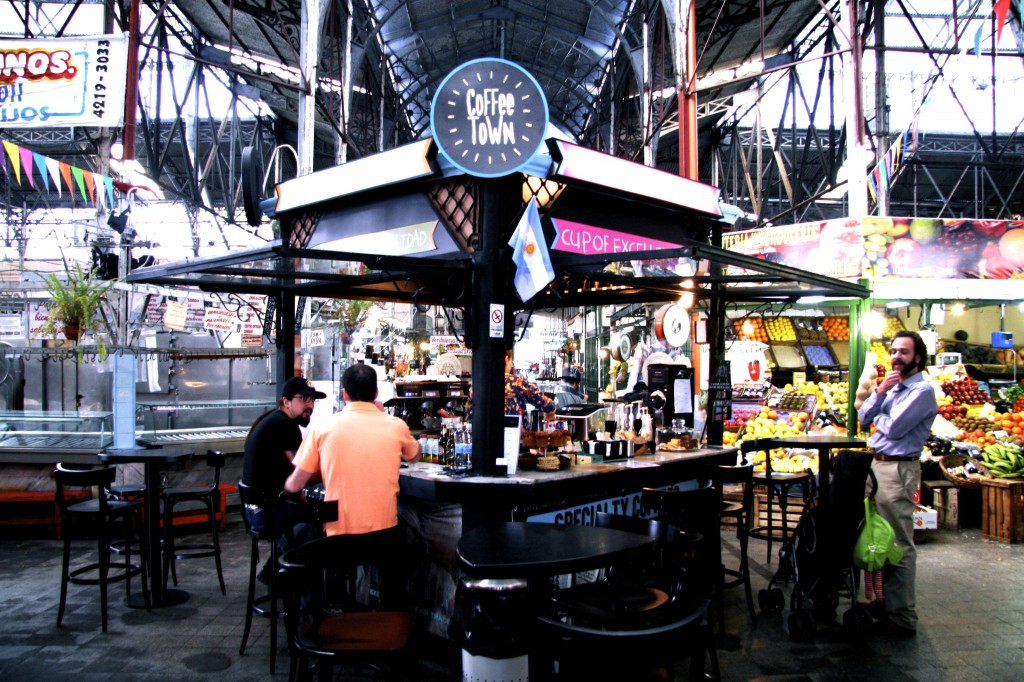 A trip to San Telmo isn't complete without a pop in to San Telmo market's Coffee Town for a quick espresso + people watching session. Sure, this might be one of the most expensive coffees in the entire city, but the CT crew deserve respect for being revolutionaries in the Buenos Aires coffee mundo: they traveled the world learning about the trade and sourcing the good stuff before opening up the city's first coffee institute Centro de Estudios del Café.
PICK & GO / CAFÉ ZAVALIA – Defensa 313, San Telmo //Bolivar 1422, San Telmo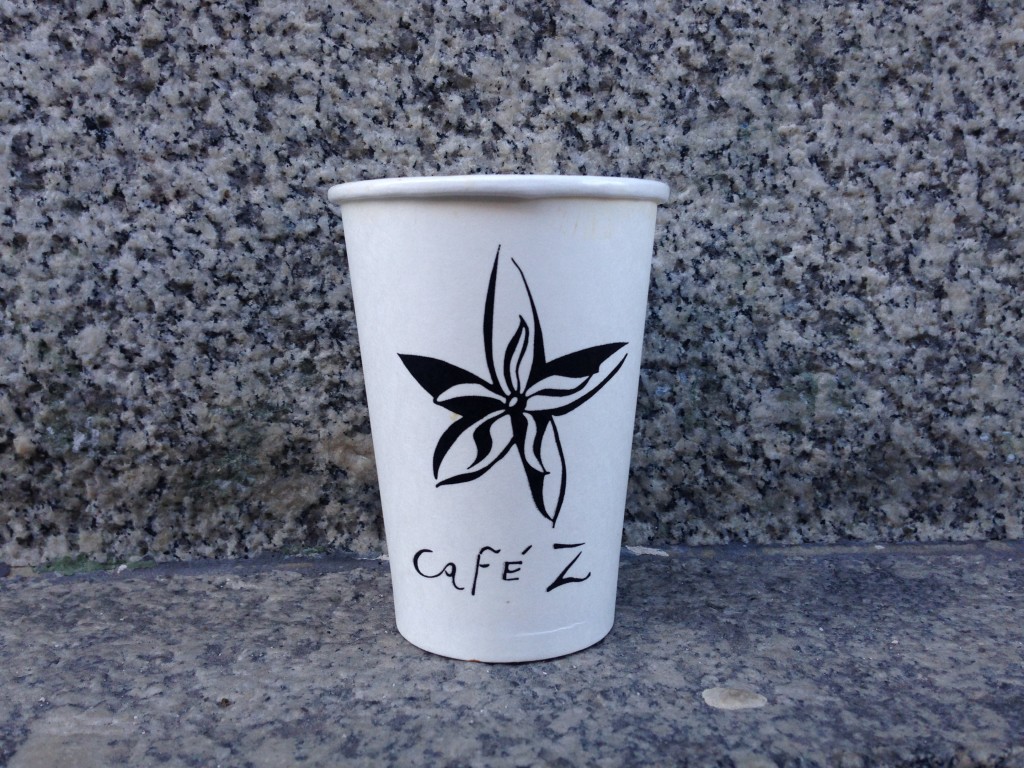 This literal hole in the wall that is all about the Honduran beans serves some of the best coffee in all of San Telmo. Make sure to write down the address otherwise you will walk right by without noticing what coffee greatness is inside.
USINA Cafetera – Av. Triunvirato 4307, Villa Urquiza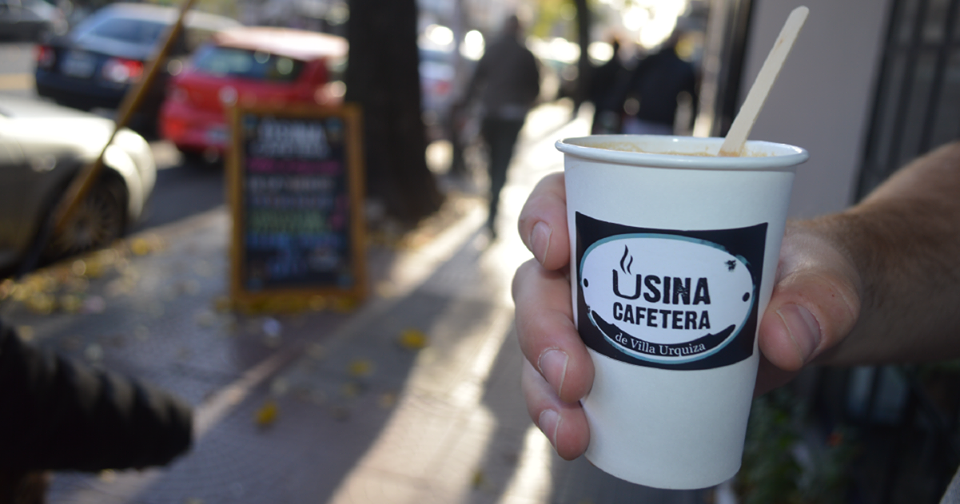 The exposed brick coffee temple of Villa Urquiza sure knows how to please coffee drinkers. This specialty coffeehouse uses beans from all over the world to create their own organic coffee blends. The pastries are also on point. (Photo: Usina)
LA UNIÓN CAFE – Esmeralda 266, Centro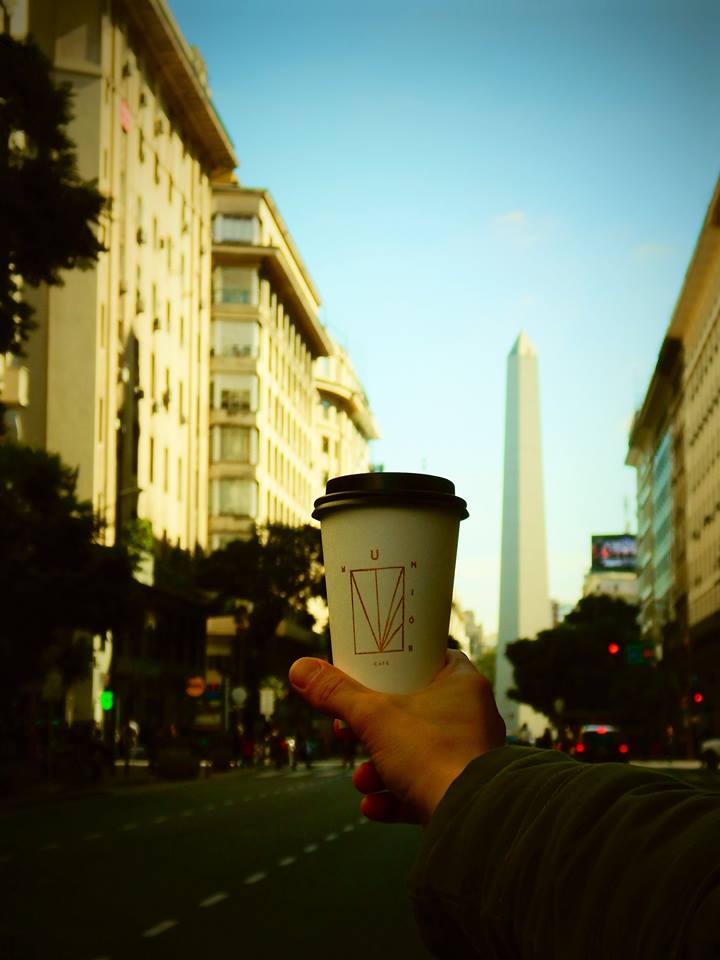 Skip Starbucks and get your coffee to go from Unión, a prime downtown caffeine cave where pro baristas use Puerto Blest beans. (Photo: La Unión)
SANTA CAFE – Moreno 818, Monserrat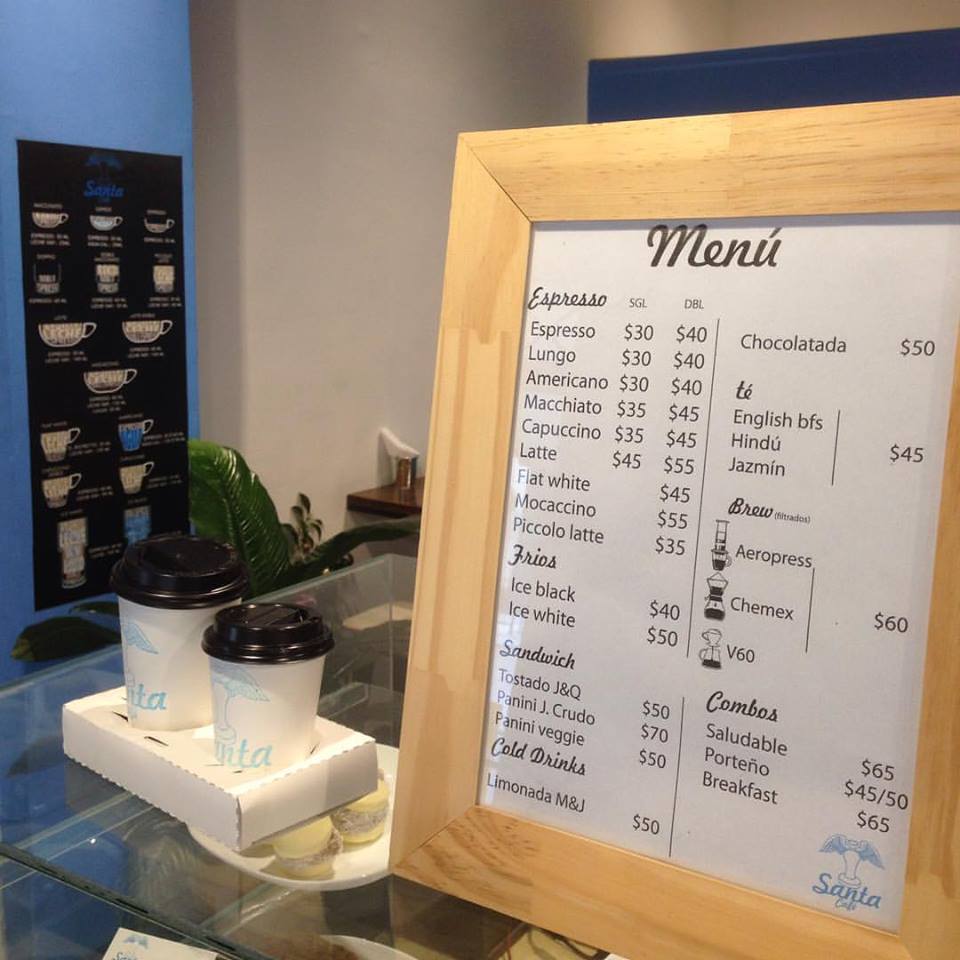 Santa is helping Monserrat drink a better cup of coffee with its pro-made cups of fine Colombian beans. The morning combo specials are definitely worth an order. Total plus: service is extremely friendly. (Photo: Santa)
CATOTI – Blanco Encalada 2457, Belgrano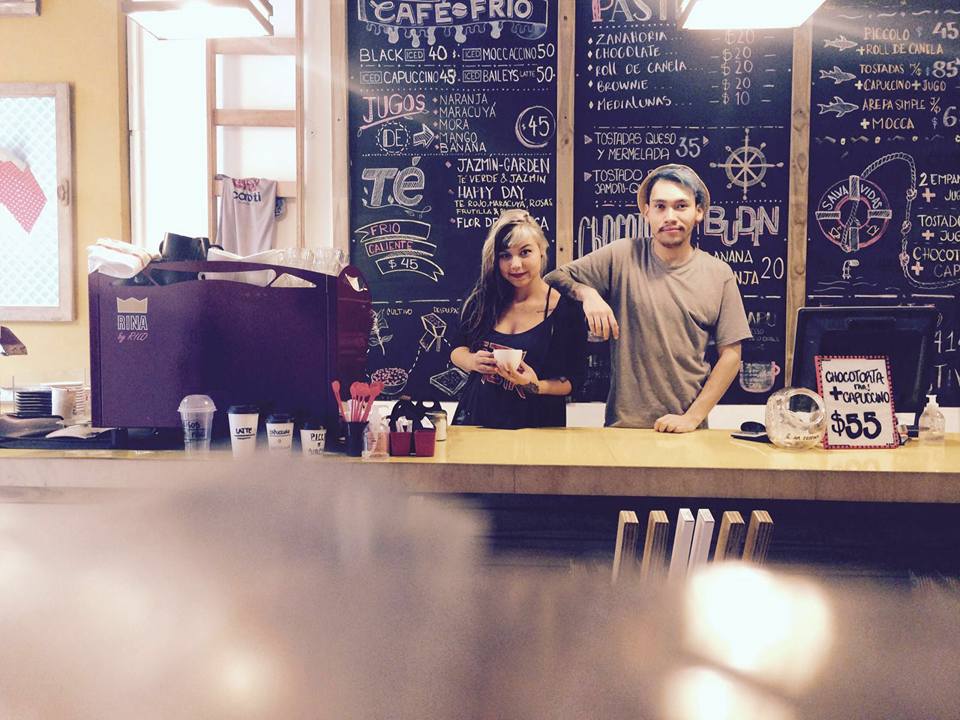 This Belgrano Colombian café doubles as a design shop and knows how to make a really damn good coffee. It's not uncommon for musicians to pop up and play live music either. (Photo: Catoti)
ESTILO BARISTA – Cerrito 1224, Retiro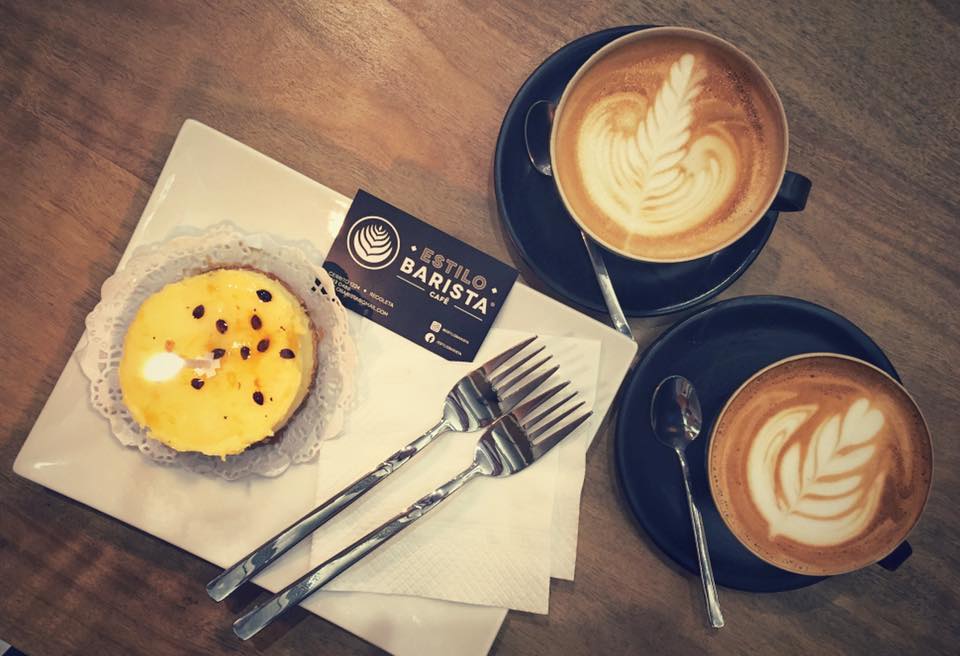 With the name like Barista Style, you can only imagine what kind of specialists are behind the coffeemaker at Estilo Barista, the newest café that's especially catered to coffee drinkers. (Photo: Estilo Barista)
HÁBITO CAFE – México 1152, Monserrat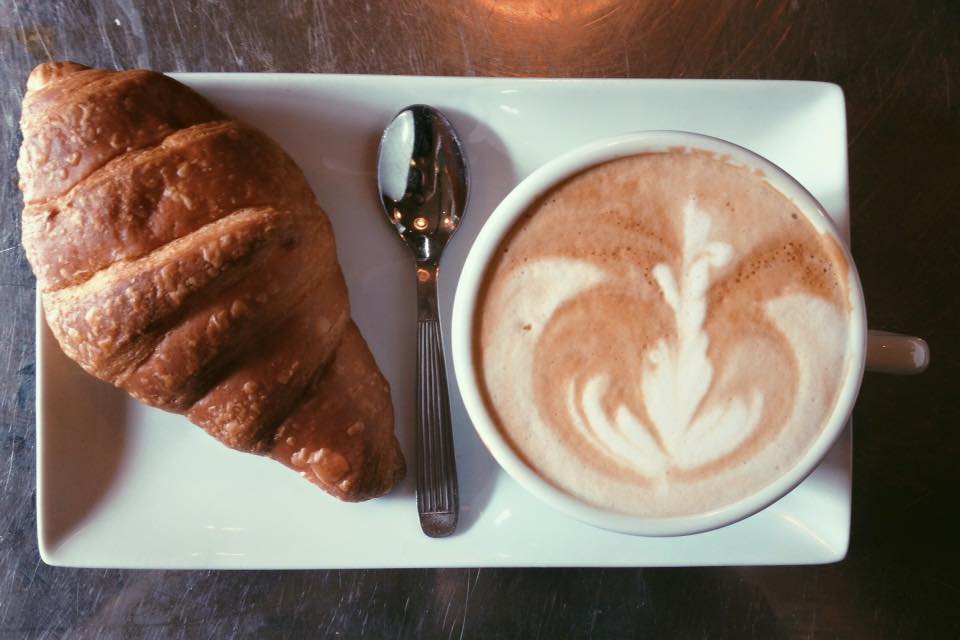 Just a few blocks from the UADE university, a couple of journalists turned baristas took their coffee drinking habit to the next level and opened this small coffee shop. Sure, Hábito might not care much about drawing beautiful hearts of latte art, but they are all about making a great cup of coffee.
THE SHELTER COFFEE – Arroyo 940, Retiro
A small coffee cave in Retiro that knows how to make a proper cup of the good stuff. The no-traffic outdoor sidewalk space may become your new neighborhood hangout.
And the best of the rest:
BIRKIN – República Árabe Siria 3061, Palermo Botánico & Nicaragua 6025, Palermo Hollywood –> Hipster coffee shop perfect for meetings
LOS GALGOS – Callao 501, Centro –> Old school café notable with actually good coffee
IMPORT COFFEE COMPANY – Libertad 1150, Recoleta –> Illy coffee, Twinnings tea, and Lindt chocolate, need I say much more?
FLORIDA GARDEN – Florida 899, Centro –> Old school classic porteño charm with that modern twerk.
THE SHELTER COFFEE – Arroyo 940, Retiro –> Coffee cav with sidewalk seating, latte art galore.
NININA BAKERY – Gorriti 4738, Palermo –> Impressive space, open kitchen seating, and serves Coffee Town's coffee
VICTORIA BROWN CAFE – Costa Rica 4827, Palermo –> Lattente's coffee and killer BBQ bondiola sandwich and brunch
EDITOR'S MARKET – Av. Dorrego 2133, Palermo –> Buy designer wonders and sip on a matcha latte.
KYOPO – Juan Felipe Aranguren 3053, Floresta –> Korean pop fusion restaurant with kimchi burgers and a pro coffee game.
SHOUT – Maipú 979, Centro –> From the maker of the nocturnal Shout Bar comes this daytime café and lunch spot.
CASA CAVIA – Cavia 2985, Palermo –> Beautiful secluded café in the city's ritziest areas with award winning barista Daniel Calderón behind the bar.
ROSSO CAFE – Peron 731, Centro –> New café perfecting the art of latte art.
SATURNINA COFFEE – San Martin 989, Retiro –> Organic specialty coffee in Retiro.
OL'DAYS CAFE – Olga Cossettini 1182, Puerto Madero –> Best coffee in Puerto Madero
CUERVO – El Salvador 4580, Palermo –> Small shop, tasteful sleek design. Outdoor seating area made for Palermo people watching.
SANTA MARTA – Soler 4499, Palermo –> Unpretentious coffee shop with great coffee and prices.
LA NOIRE CAFE – Bonpland 1173, Villa Crespo –> This kitschy café on the border of Villa Crespo and Palermo Hollywood feels more like your best friends' living room than a coffee shop.
RANGITOTO COFFEE – Pasteur 672, Once –> Kiwi-owned coffee shop in busy Once.
Comments