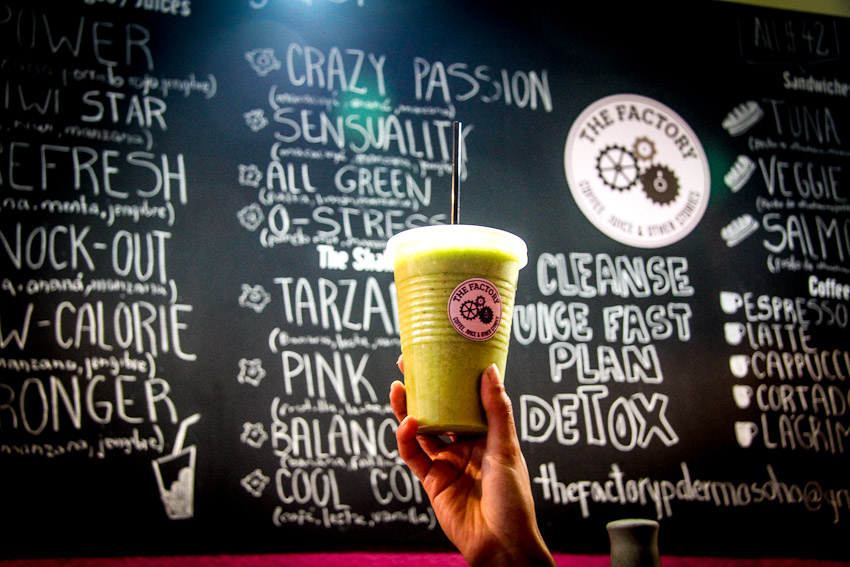 In a city filled with a bunch of crazies who regularly reference their intimate therapy sessions amid casual conversation, it's only natural (and equally crazy) for a new type of therapist to peek its head into the game: Jugoterapia aka Juice Therapy aka a cleanse, detox, juicing, skinny bitch lunch special, etc., etc., insert your own utterly ridiculous buzz word here. With the warm weather approaching and fat rolls multiplying, it's time to acknowledge that we all need a healthy dose of fruits and vegetables in our life sometime, and now we can get the goods at The Factory Juice Bar.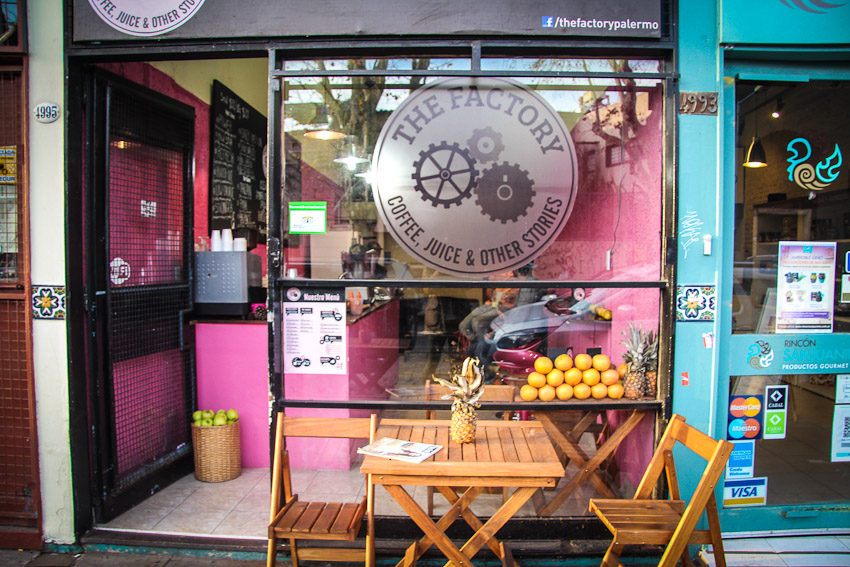 A few years ago everyone in the US seemed to be talking about juicing. Friends, family, chefs, journalists, food writers, fake health gurus — my whole food world was constantly trading notes about where and what "to juice" (in verb form). So naturally it was only a matter of time — approximately 3.5 years — for this diet fad to cross Argentina's space time continuum and become the next new Palermo it girl. And even though we are still about a year short to get squirted by the juice train, The Factory has managed to be that pioneer in the Buenos Aires juice bar game.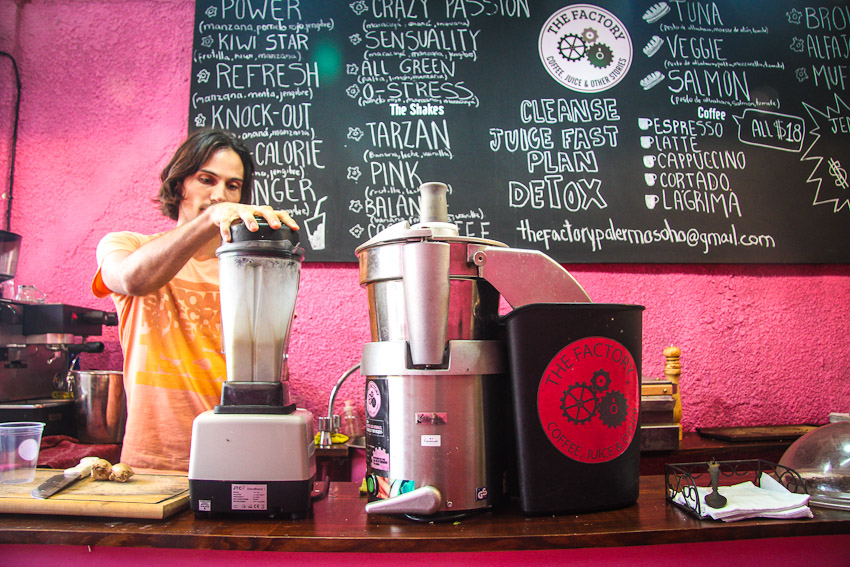 I had my doubts at first, but The Factory juice bar is legit. It opened in 2013 by the Danish-Venezuelan couple Ayaz and Liyanleth, who came to Buenos Aires with high hopes to start a business that would make a positive impact on society. Ayaz worked at a juice bar in Denmark, Liyanleth is really into health and nutrition, and with no juice bar in this city, they decided to make big juicy moves. And they've done it right: super buena onda, fabulous service, passionate about what they are doing.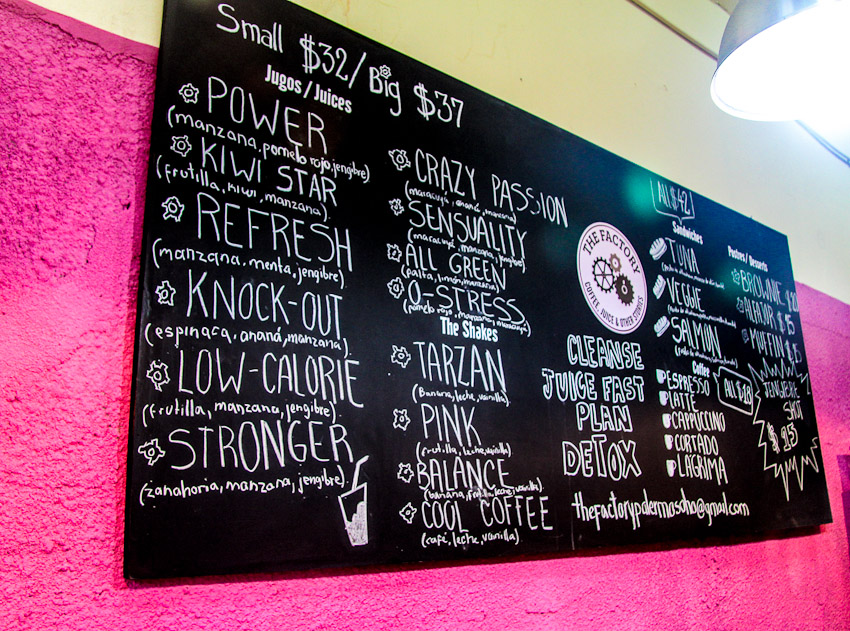 The Factory does serve sandwiches and coffee, but juices are its A game. The space is small and simple but surrounded by bright colors and fresh produce. They offer about a dozen juicing combinations, mostly proper juices, a few shakes, and each with a nutritious purpose. Tell them your mood, and they'll suggest a juice for the occasion.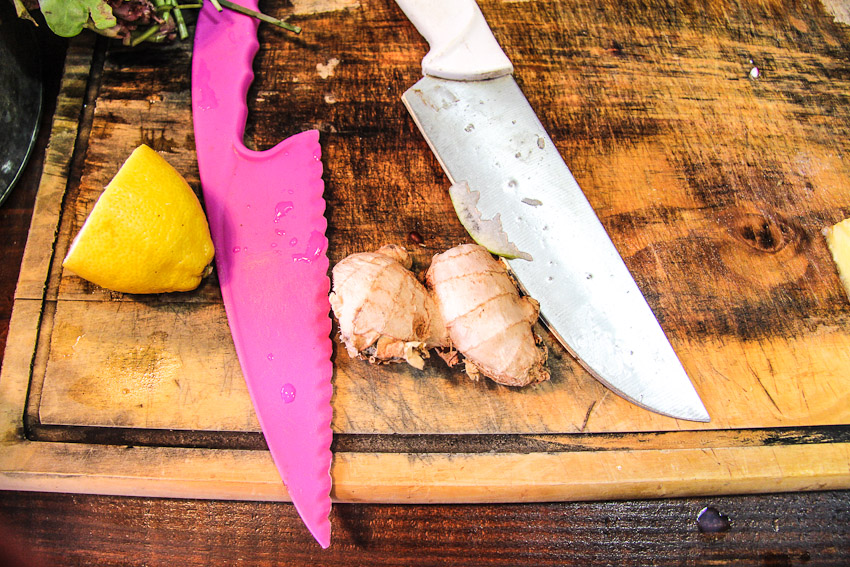 Here's how it all goes down: cut up the fresh produce.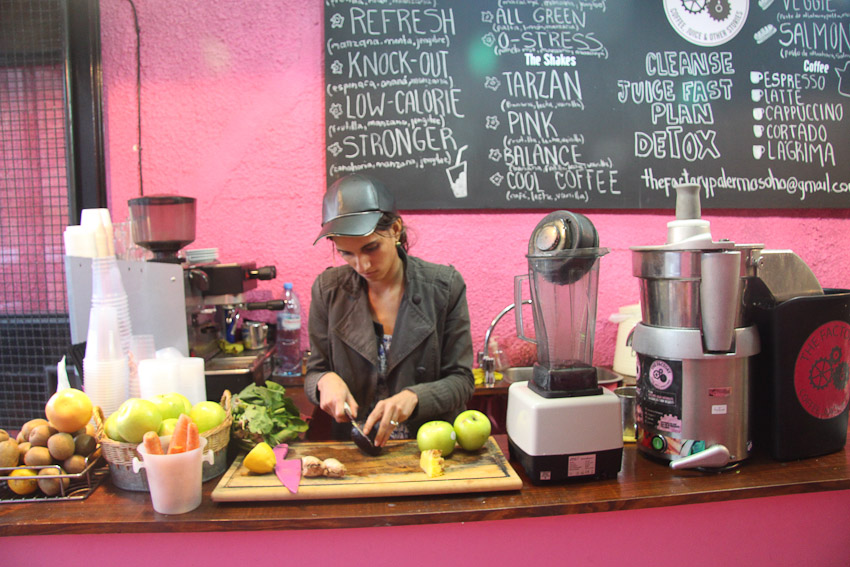 I had the green apple, pineapple, avocado, lemon, spinach, and ginger – the Brazilian special. And what does my nutritional horoscope project with this drink? Well, I'll tell you: It's packed with vitamin A and C from the pineapple, and it's also high in antioxidants and lemon is great for digestion, and spinach is high in calcium and iron. BOOYA.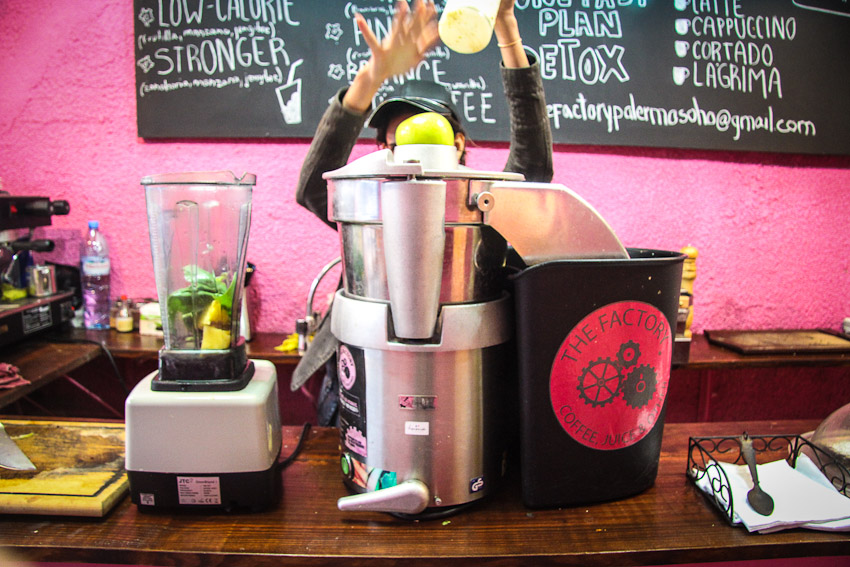 Apple goes into the juicer. The others head over to the Vitamix.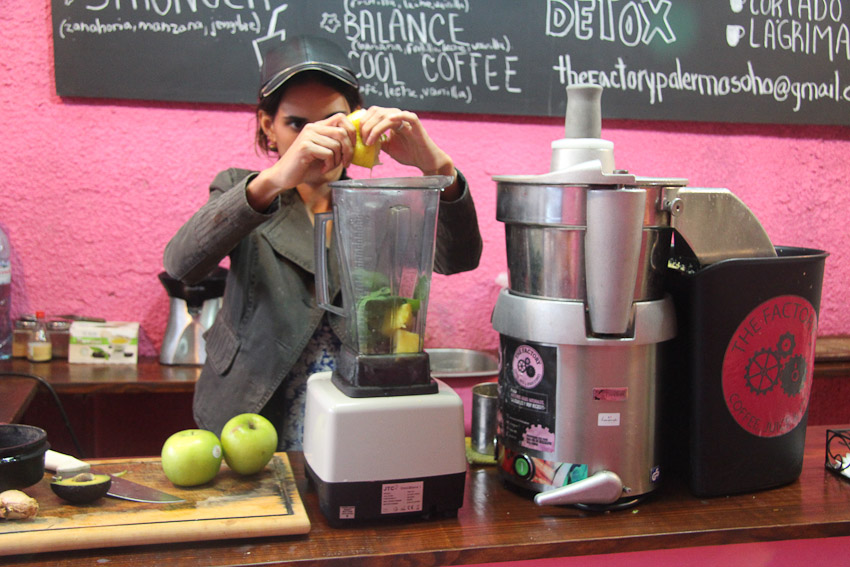 Some lemony concentration. Pulse, pulse, combine, and blend.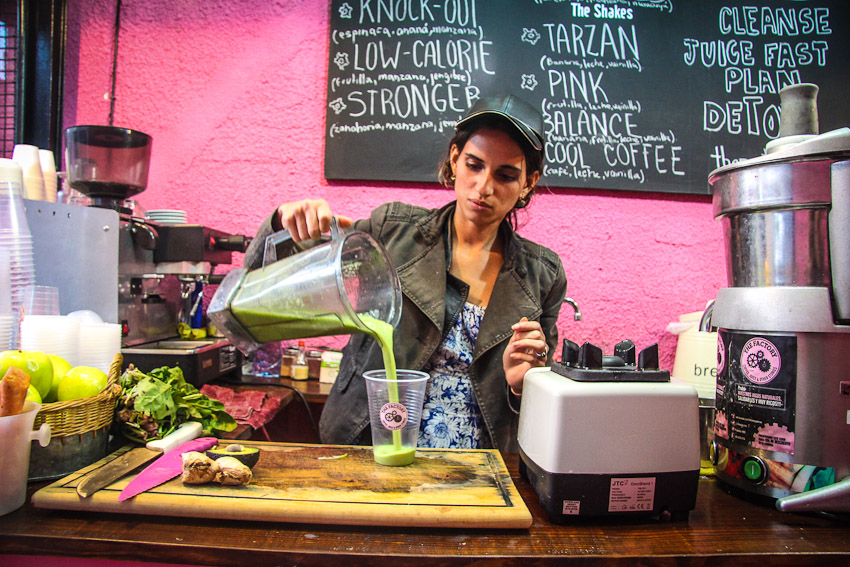 And into the cup my juice goes. No water added. No sugar. No milk. No simple syrup. This ain't your café's licuado.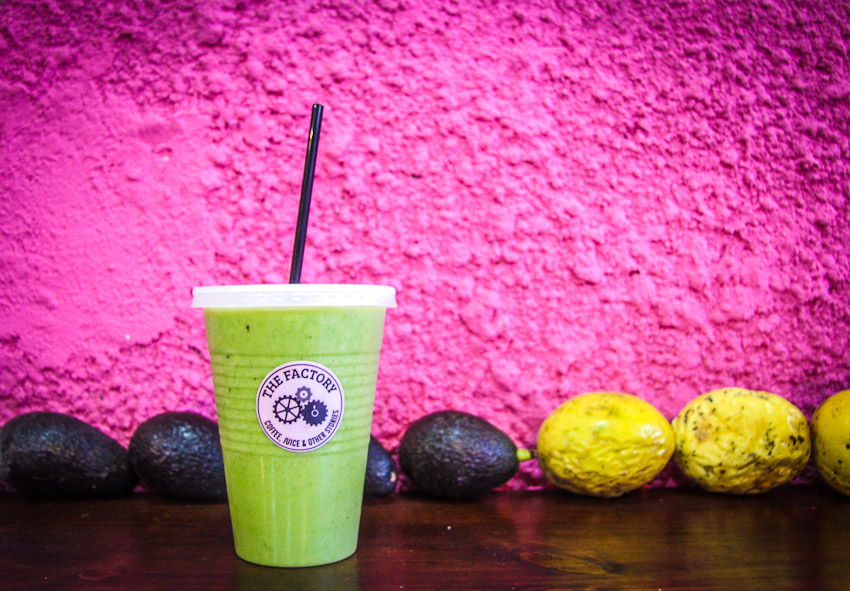 I could drink this one daily. Fresh, acidic, tropical, with some extra special creamy avocado love.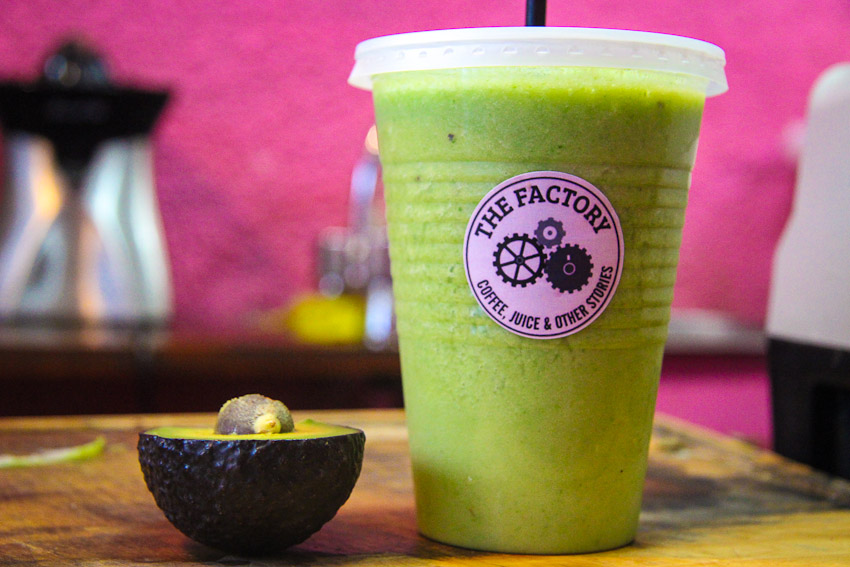 All of the flavor combinations sound appealing to me depending upon my juicing flavor mood: apple-mint-ginger, avocado-apple-lemon, passion fruit, pineapple, apple. I'm a proponent for the KALE JUICE, just because for so many years there was no kale in Buenos Aires, and now there is, so I want it. Thank you diversification. Thank you farmers. Thank you holy kale and the milk that seeps from your teet.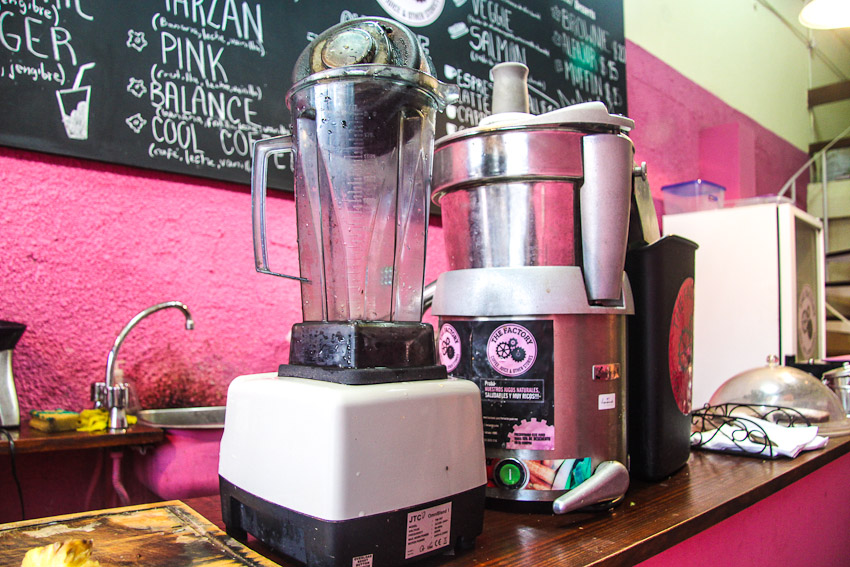 Let's talk machinery for a hot minute. The juicer is handmade in France (whatever that means) and has a ridiculous amount of POWER. It can juice a vegetable instantly. And we aren't talking put a vegetable in a blender with a thick gritty-chalk gloop smoothie. It's putting the goods in the juicer, and out spews pure crystal clear vegetable or fruit juice. Then it's manhandled in a Vitamix for the high performance juicing double whammy.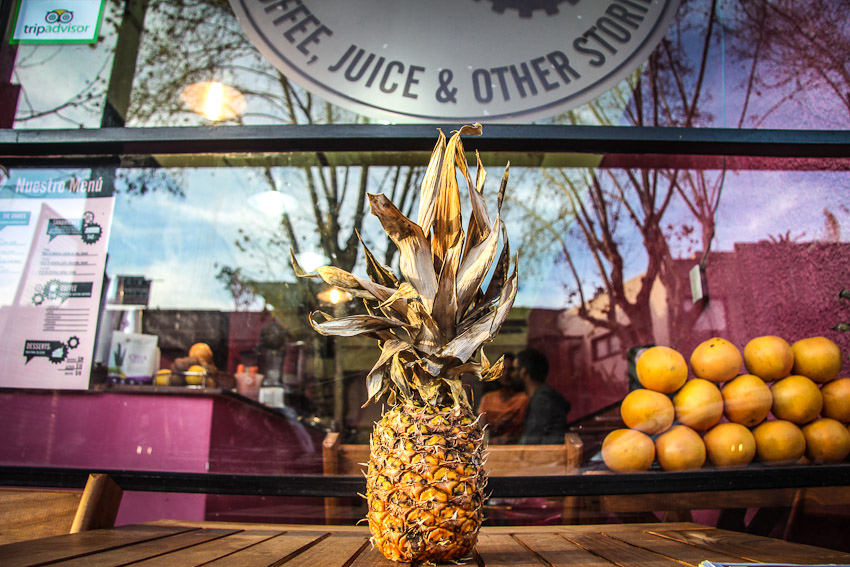 For SERIOUS juicers, you should be all about the DETOX and juice therapy yourself into body cleansing bliss. I'm all for those who can practice the casi-imposible task of self-discipline. A good old fashion cleanse would probably be a good move since many experts say that a detox will eliminate toxins, make your skin glow and shine, boost energy levels, improve overall mood, and basically lead you towards being a total flaca.

Of course I wouldn't know any of this because I've never done it. But have you ever talked to someone who regretted detoxing? It's like drinking the culty coolaid. Once you turn into one of THOSE juicing people, you never come back.
The Factory offers a few special juicing detox plans starting at 3 day+ where juicers (noun form) can choose the level of intensity of the cleanse (all fruit, fruit-veg mix, pure veg). Maybe if I was double dog dared I'd try it.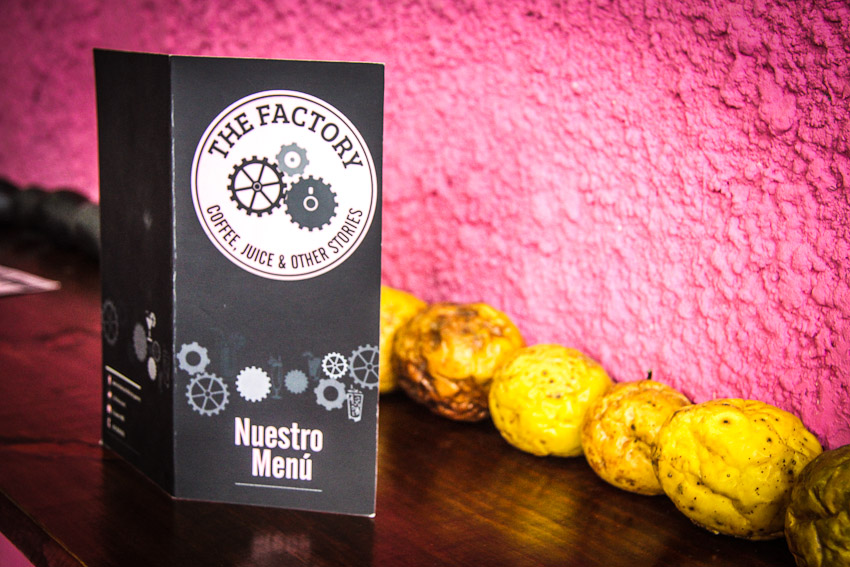 The Factory
El Salvador 4995, Palermo Soho
Tel.6379-8756
Tue – Sat: 11:00 am – 7:00 pm; Sun: 12:00 pm – 7:00 pm
Facebook / Twitter @thefactorysoho
Comments