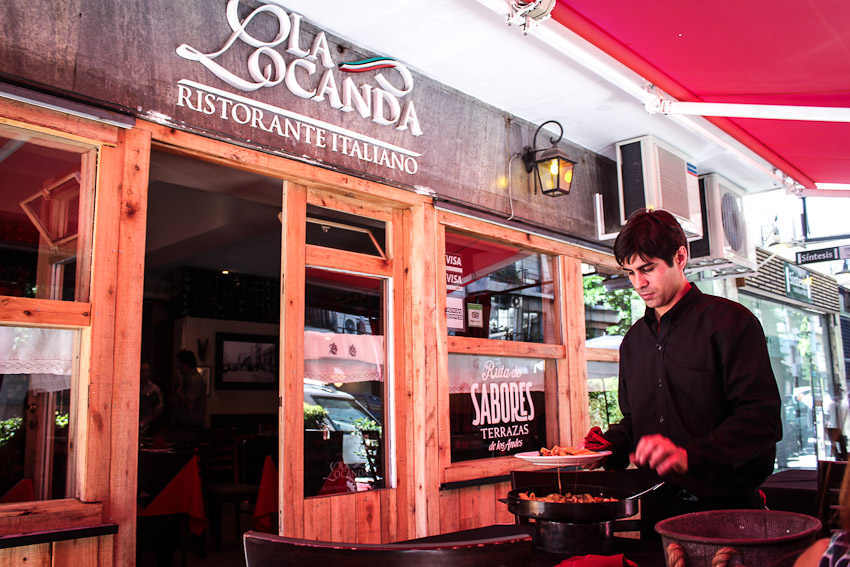 Argentina might be a country of Italian immigrants, but there are only a handful of restaurants that truly do authentic Italian cuisine justice. I'm talking homemade pastas, fresh seafood, properly made breads, all with that Italian food love and passion kneaded into the dough. So where should we go in Buenos Aires for that taste of little Italy? La Locanda, where Sardinia's Mediterranean is transported across the Atlantic and put on a plate to be intensely devoured.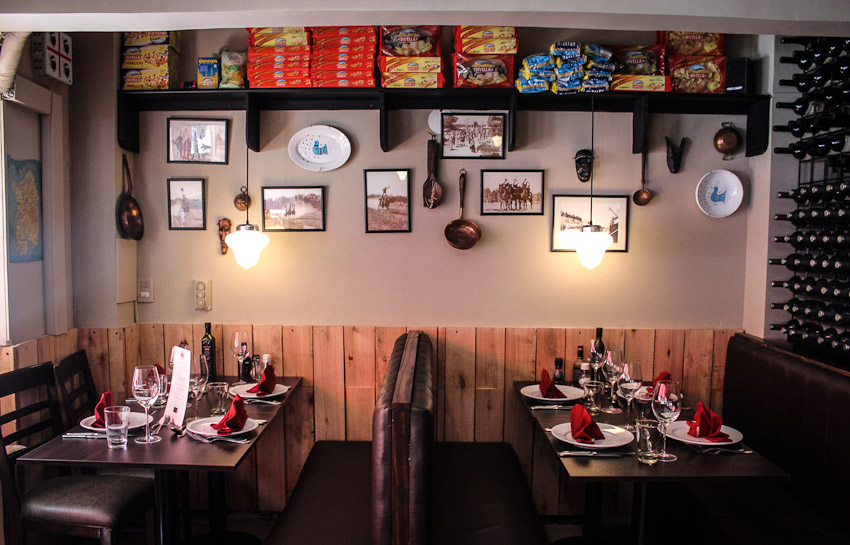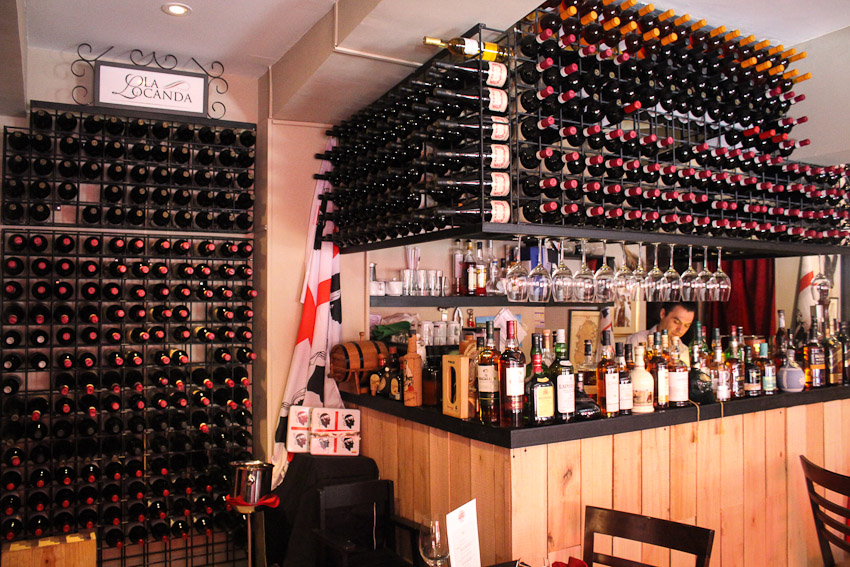 It's a comfortable space with that barrio vibe, making it everything you want in your favorite neighborhood Italian joint with diners laughing, drinking, eating and being merry.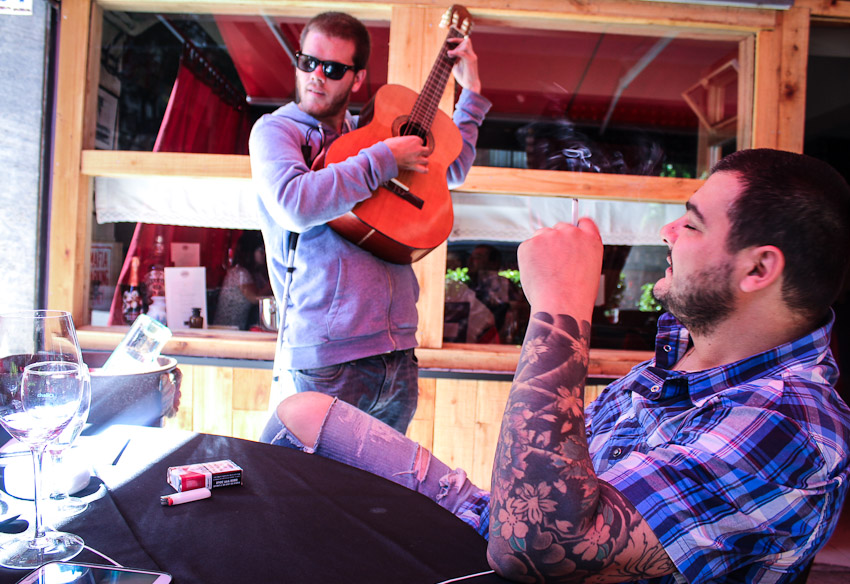 La Locanda is the creation of Sardinian-born chef Daniele Pinna. After cooking for more than a decade in Europe, he came to Buenos Aires in 2010 with the idea to open up his own spot where he could serve family recipes and Italian comfort food. A definite character, he's pretty much the quintessential Italian stereotype – he's loud, he's eccentric, he's funny, he's a natural host, and the boy sure can cook. Even though he already has a cooking program on El Gourmet channel, this dude should really have his own reality show. The cast of crazy barrio characters that stop by the restaurant on a daily basis is entertainment enough.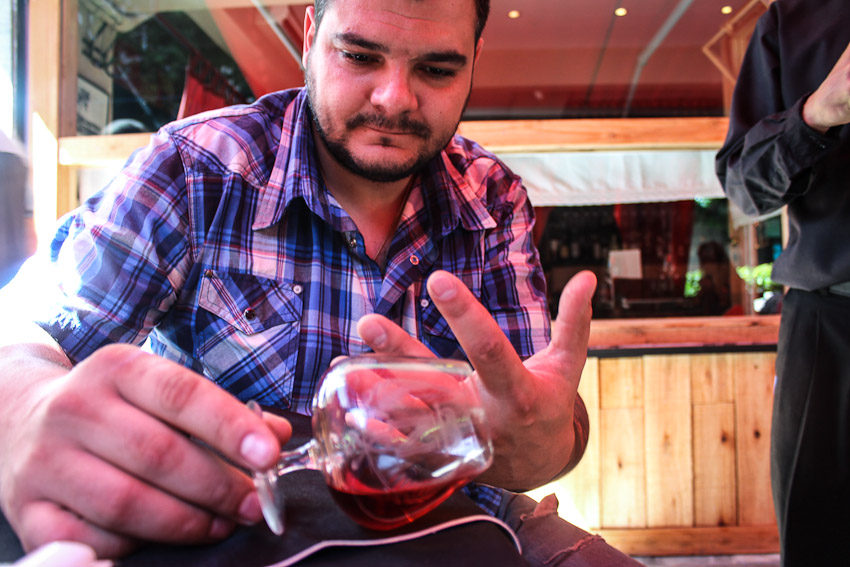 He also does tricks.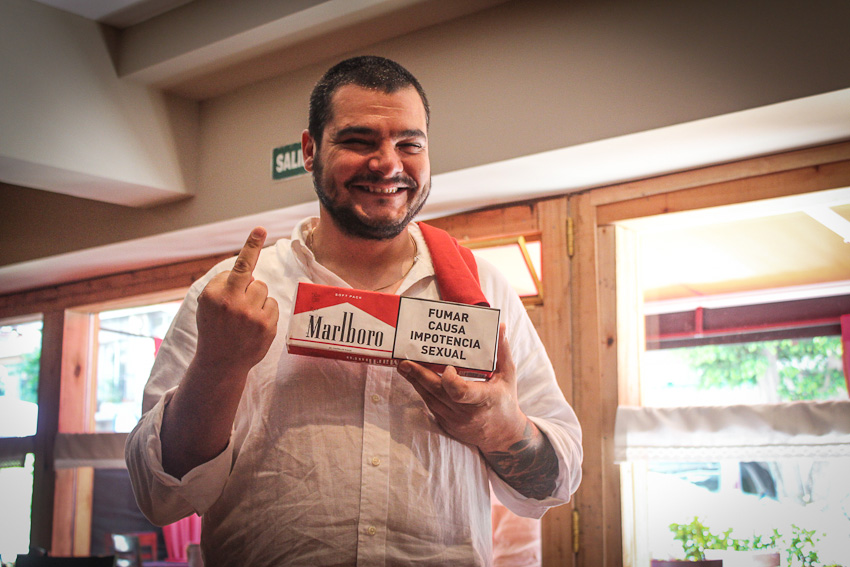 And smokes Marlboro reds.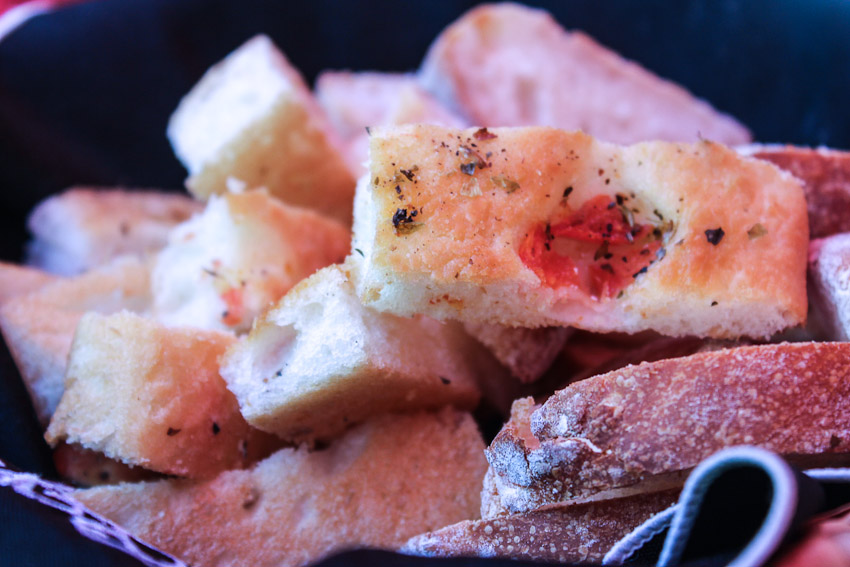 But on to the important stuff… much more important, aka bread. We all know the test for a solid restaurant is in the bread basket, so it's a great start to ruin our appetites with homemade freshly baked bread and focaccia. Once I reached the bottom I saw a mini bread basket growing in my panza. Let's all pray that La Locanda opens up an Italian bakery just specializing in these fancy breads…. because we all need carby bread babies growing inside our bellies.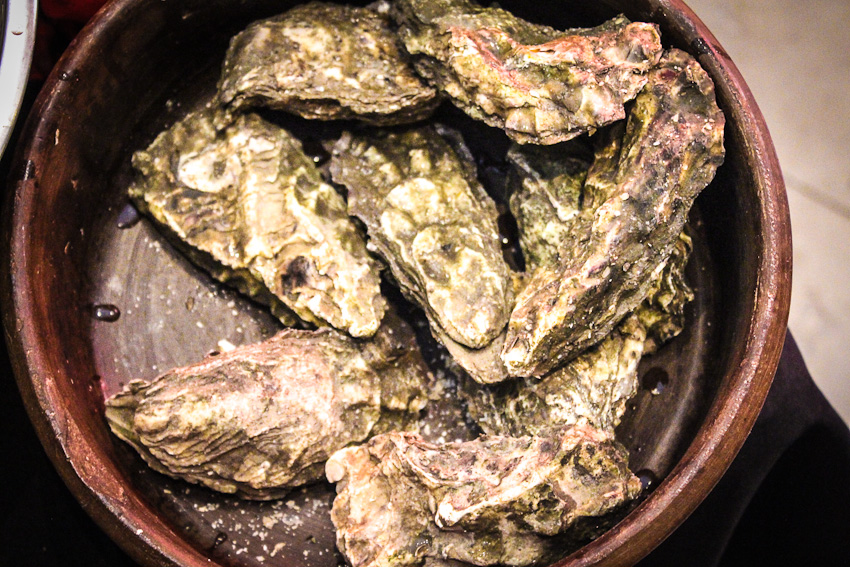 You can also never have a bad start to the day when you toss back a massive plate of fresh oysters.  Hesitant to order, prior to seeing the crustaceous sea creatures my eating partner (doubting the Buenos Aires fresh oyster factor) questioned on quality….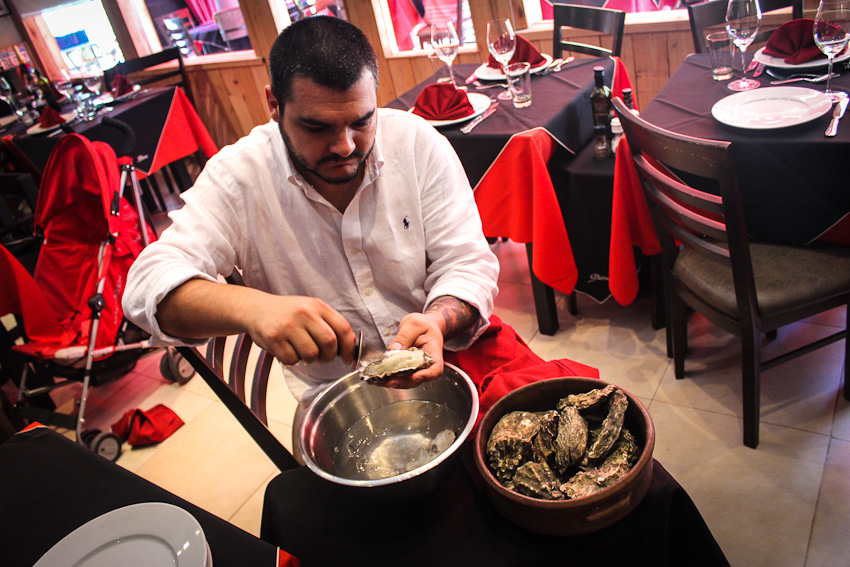 So naturally Daniele brought the recent shipment out from the kitchen and began shucking tableside. OSTRAS IN YO FACE, FOOLS.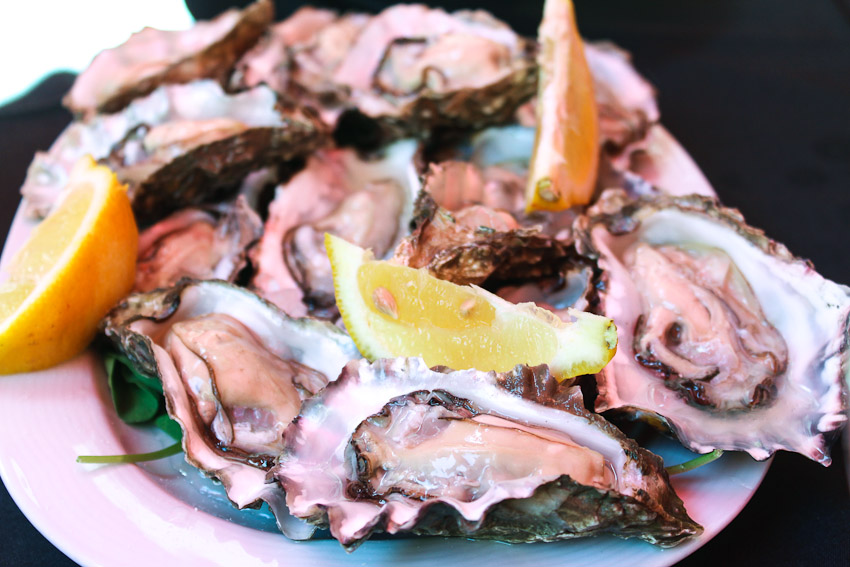 The results…
Do slurping these oysters remind you of something sexual? Don't be a food pervert. That's inappropriate.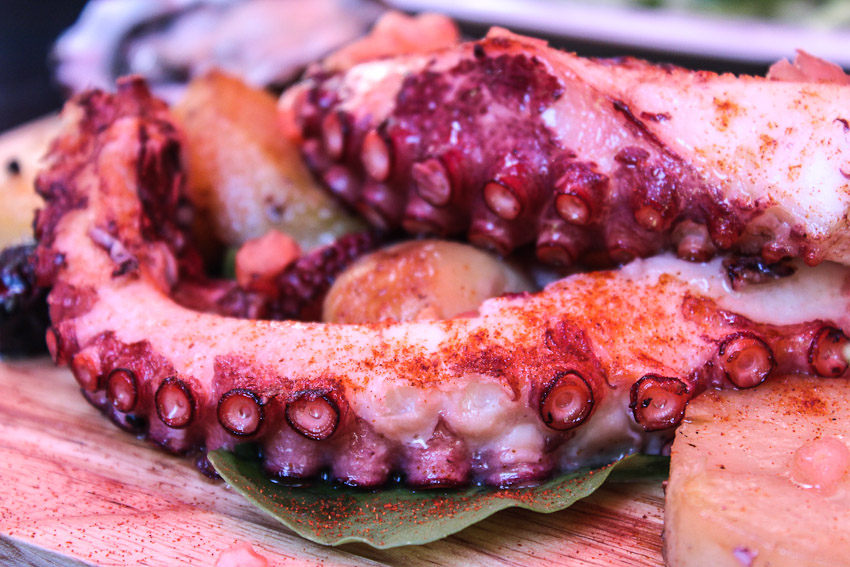 Next up: OH PULPO, how I'd like to massage each tentacle before biting your lil nubbins and guzzling you down. Super soft, fresh, and simply seasoned with salt and paprika, if I closed my eyes (and I did) I could have easily been eating this right near da beach, boyee.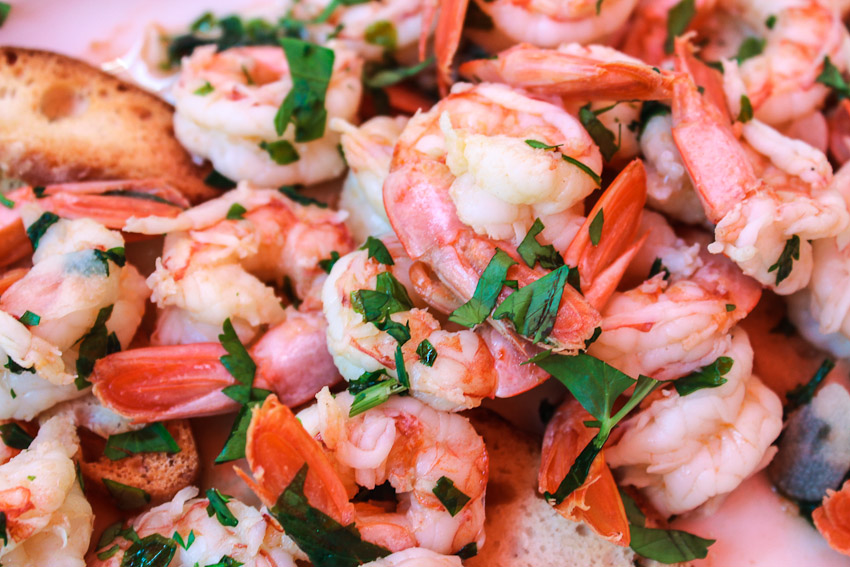 Oh finally, a plate of shrimp properly cleaned and cooked. Lightly sautéed shrimp dressed with only tomatoes, garlic, white white, and olive oil, served on top of crostini for ultimate broth sopping. Can I get a HELL YES?! (HELL YES!… ?)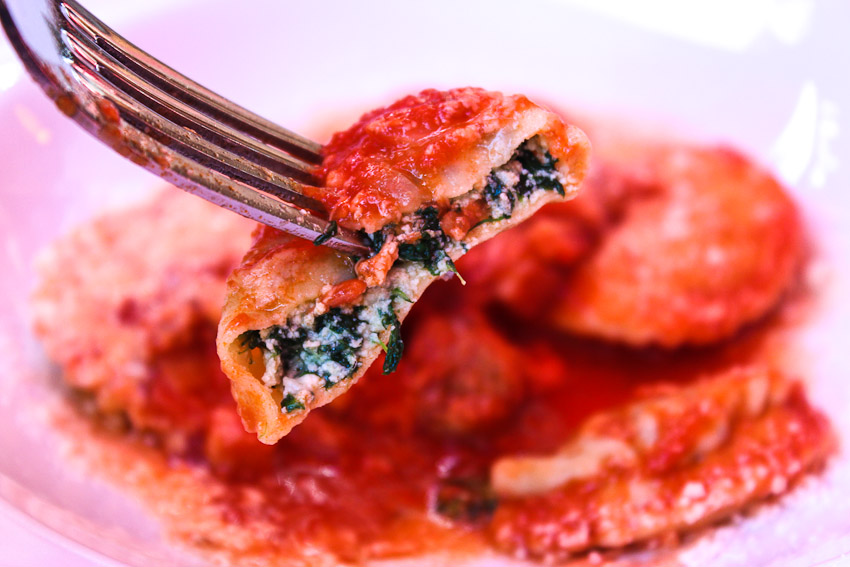 Fresh made pasta stuffed with ricotta and spinach drenched in a light tomato sauce. Simple, pillowy and familiar, it's one of those family recipes you wish was a staple in your own family.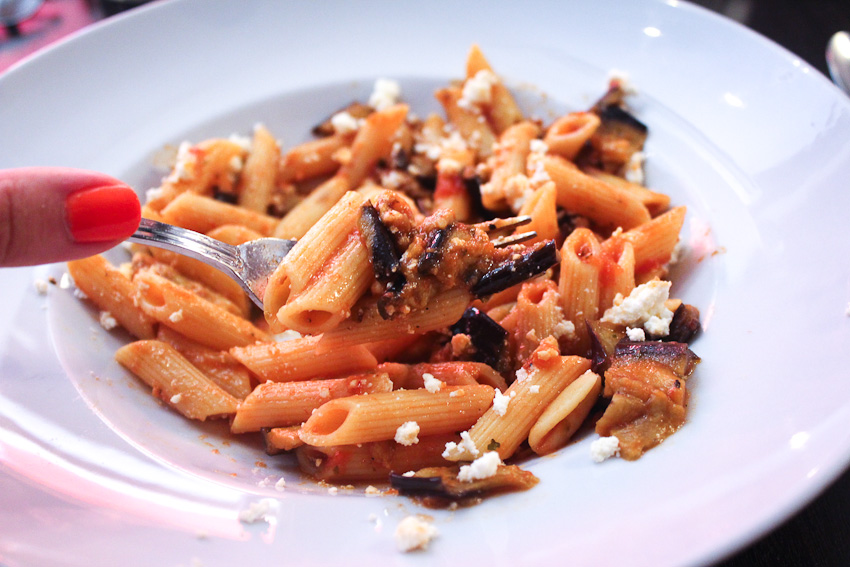 And then there's the rigatoni with pomodoro sauce. I added some roasted eggplant on top to make it extra fancy.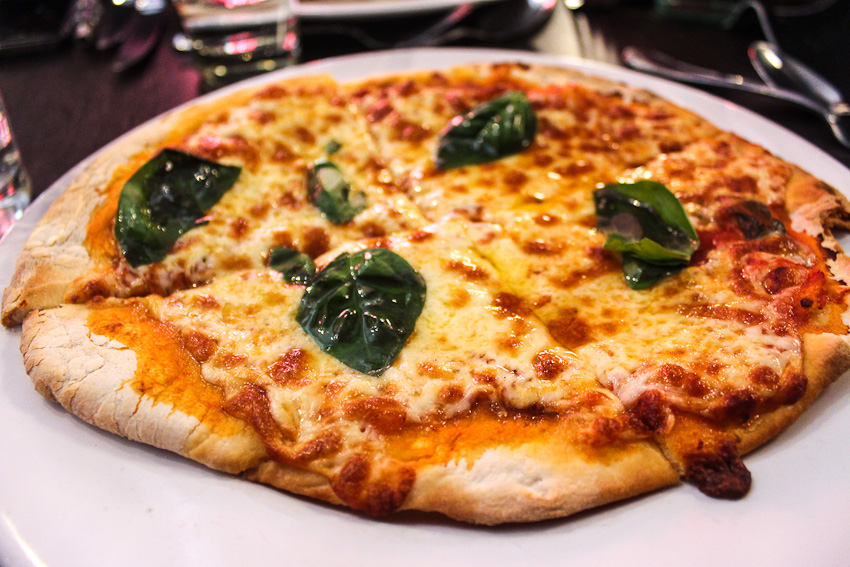 PAPAPAPAPIIIIIIIIIZZZAAAAAAAAAAA.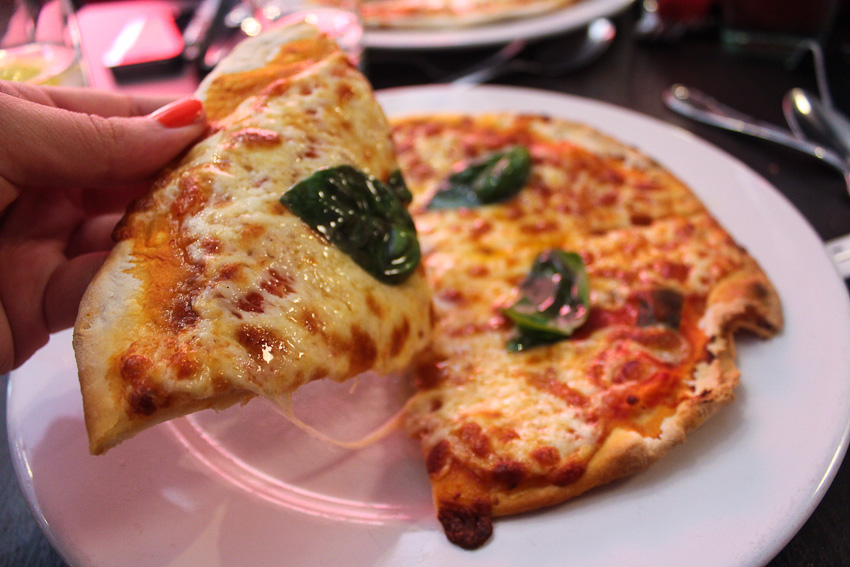 Finally a Buenos Aires pizza I can get dowwwwwn with: super thin crust, bright tomato sauce, and smothered in high quality cheese that has that zexxxxy top layer burnt cheesy broil. If it had a little less cheese (I know, I'm a loser) and a little more tomato sauce (I like my pizza sawwwcy), it would be my weekly pizza munchies answer.
I should give an extra special shout out to the weekday lunch special: salads, pizzas, paninis, and family style pastas all super affordable where one can eat at under 70 pesos. CHA-CHING.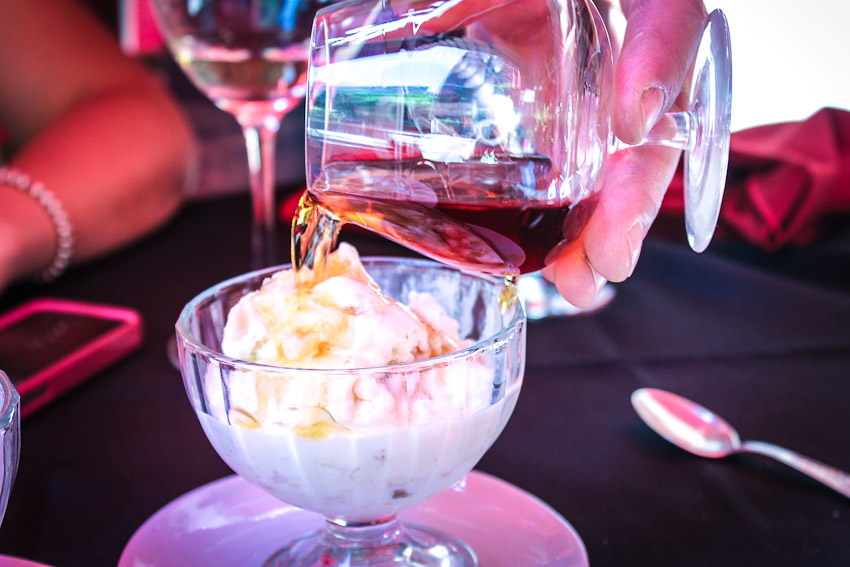 The desserts are quite fine as well. What's better than homemade fig ice cream? One that has cognac poured on top.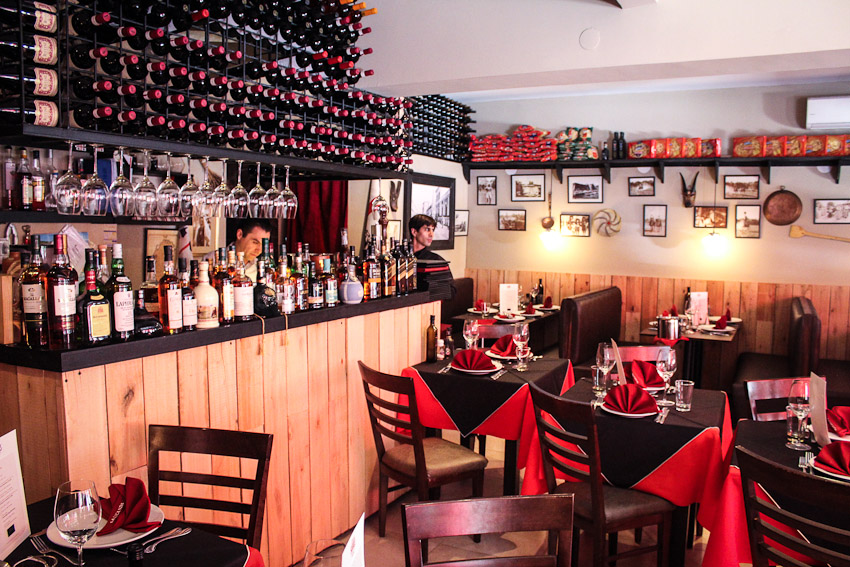 While La Locanda definitely feeds older clientele (at the 60+ age bracket) it's become my go-to spot for that ever-so needed true Italian fix.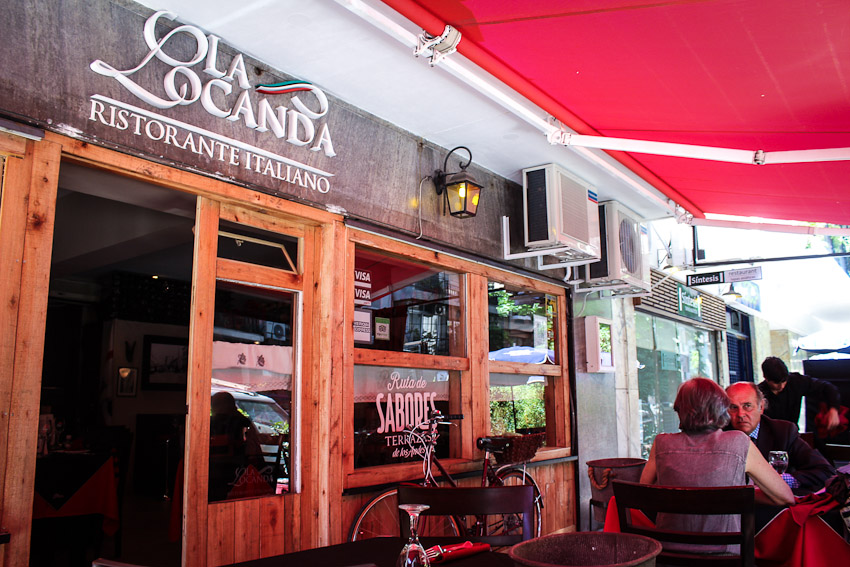 La Locanda
Jose Leon Pagano 2697, Recoleta
Tel. 4806-6343
Fri – Sun: 12:00pm – 4:00pm
Tues – Sat: 8:00pm – 12:00am
Average price: Lunch – AR$90, Dinner – AR$220
Comments