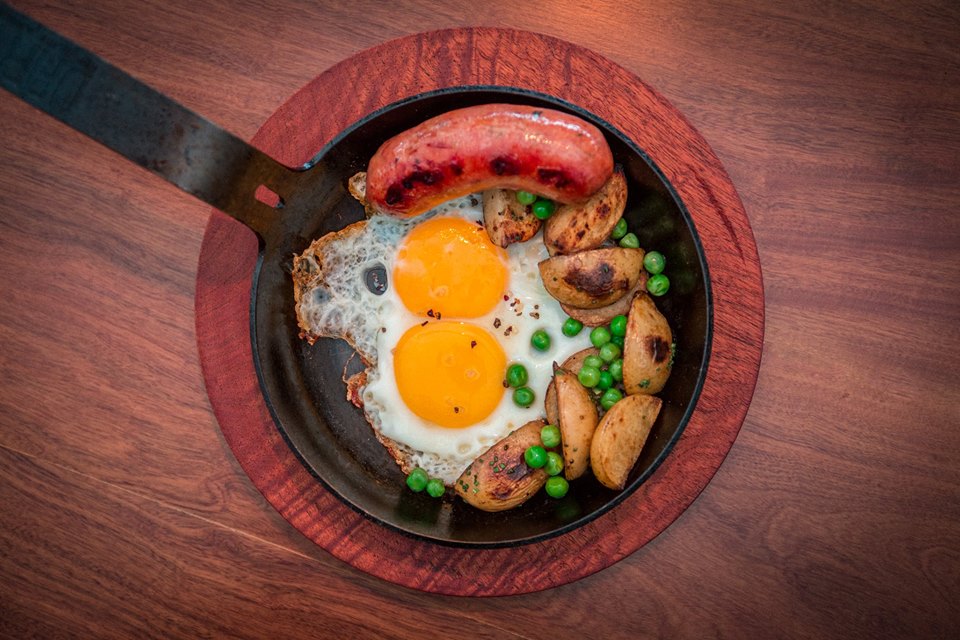 Praise the meat lords! After what seems like centuries of the same traditional Argentine fare, one special restaurant has crossed over to the dark side to revamp the holy parrilla. La Carnicería, which means butcher shop in Spanish, stays true to its meat roots modernizing the steakhouse classics with a contemporary spin and exciting flavor twists. Smoked chorizo, caramelized sweetbreads, blood sausage with apples, fried cheese provoleta with pears. It's a new generation of steakhouse that ain't your grandfather's barrio parrilla, but he'd probably still go loco for the food.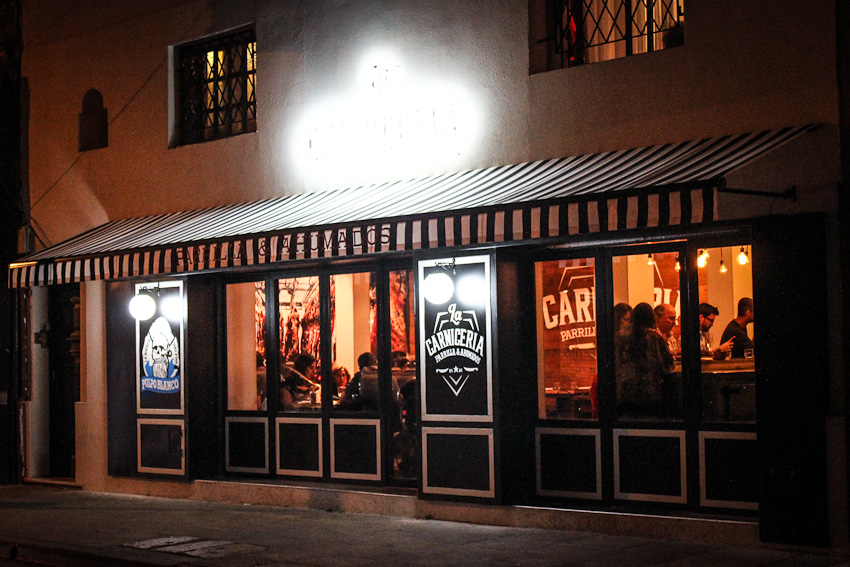 It's a small carnivorous spot with less than dozen tables, a bar with a few stools, a hot sauce corner, and a massive photo of a meat locker lining the back wall. The space can get quite hot and noisy, the tables are close together, and the room smells of smoked meat, but none of that really matters.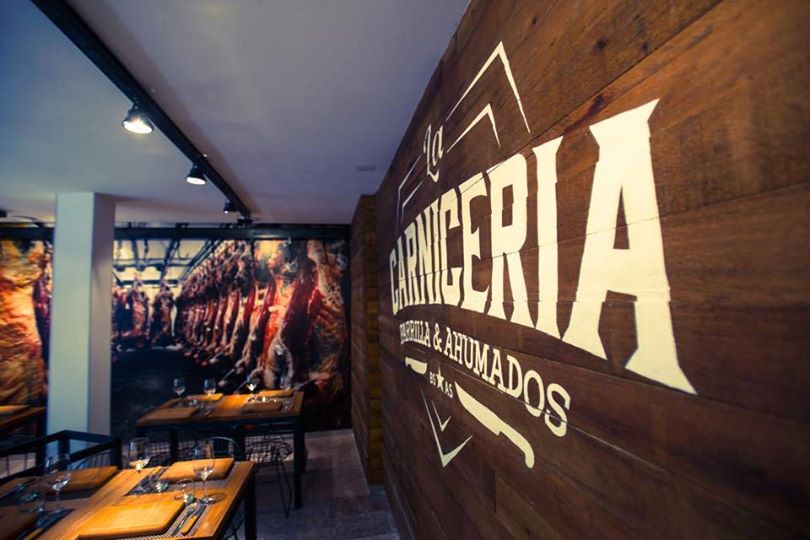 La Carniceria, led by chefs/owners Pedro Peña, German Sitz, and a team of young cooks and servers, move away from using the conventional Argentine grill. Instead, they create balanced dishes inspired by parrilla fare, but cooked in a completely different way.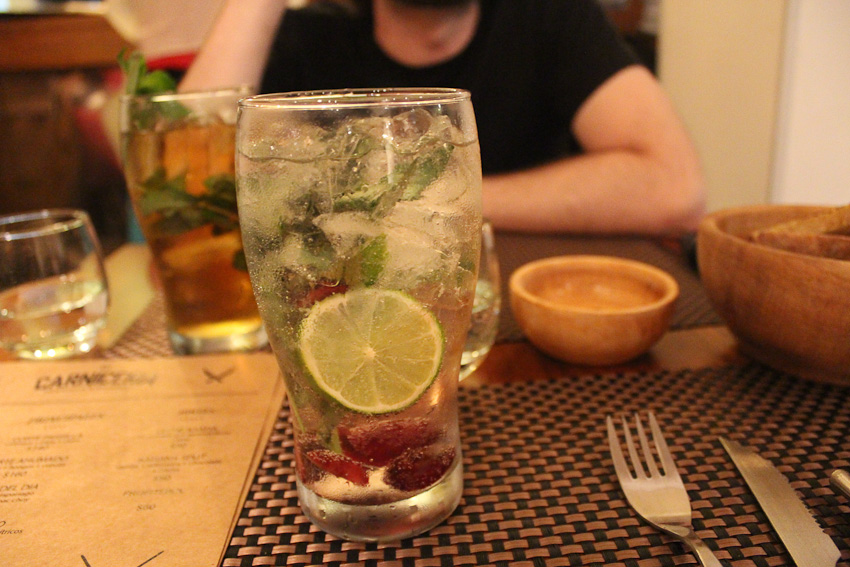 First things first: it's pretty much obligatory to start the meal with a Gin & Tonic. And this isn't just any G&T – it's probably one of the best in the city: Principe de los Apostoles Gin is combined with a variety of different flavors like cucumber and huacatay, cedron tea and mandarine orange, or cherry and lime.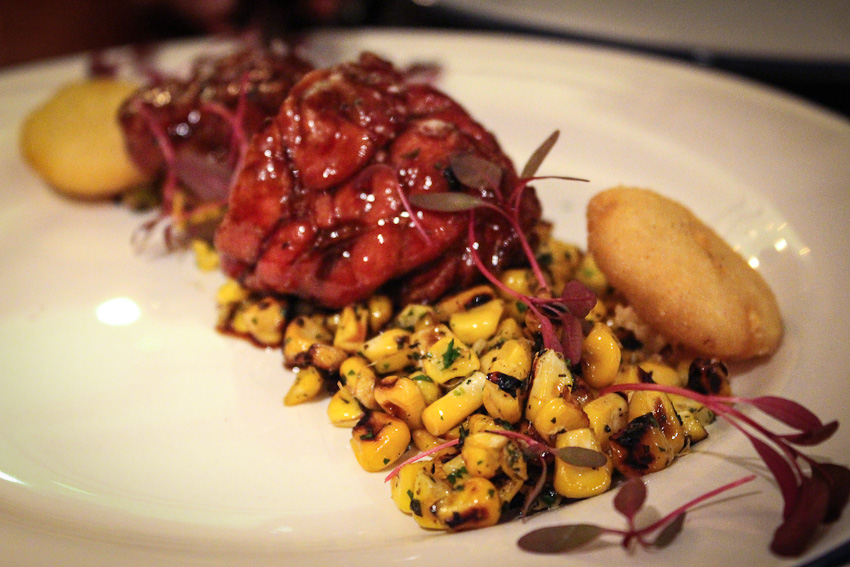 Forget what you know about mollejas, because your glands are about to be blown away. I'd like to sing sweet sensual love songs to this sweetbread.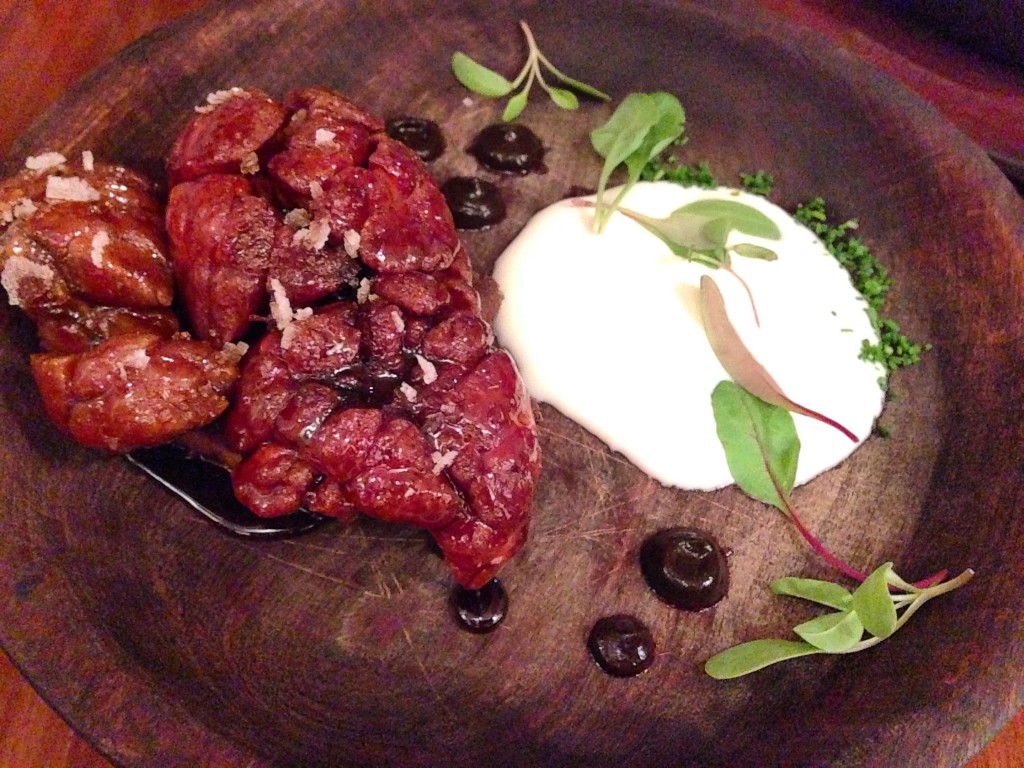 Many traditional sweetbread lovers might think this sweetbread is too sweet, but I think it's a gift from the heavens. I've had several variations of this dish and each time is better than the next: the big hunk of molleja is caramelized in molasses and cumin, then served with fresh burnt corn or a corn cake with yogurt and black garlic. Danny Meyer, proclaimed as one of the world's best restaurateurs, said this was the most delicious one he's ever eaten.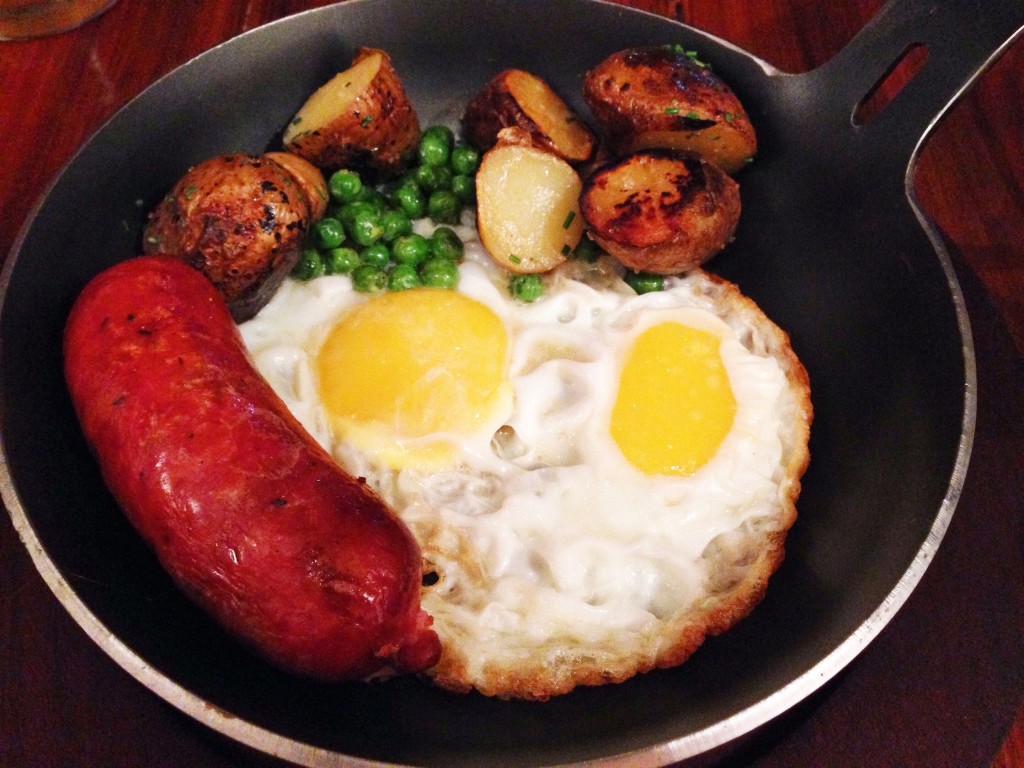 SMOKED CHORIZO WITH A SLUTTY EGG, FRIED POTATOES AND FRESH PEAS. This is the dish of total sausage champions.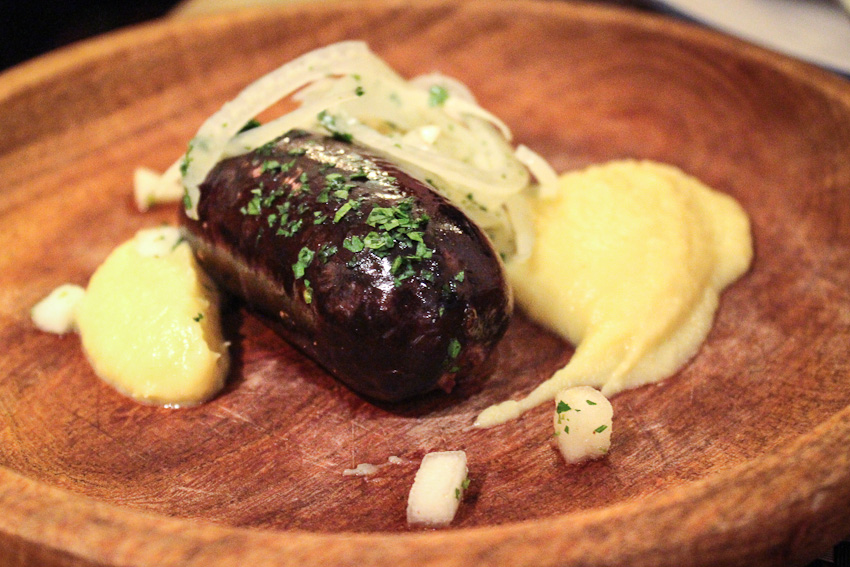 And then that morcilla, you creamy little blood devil. The homemade blood sausage is perfectly paired with a crisp fennel slaw and sweet apple puré.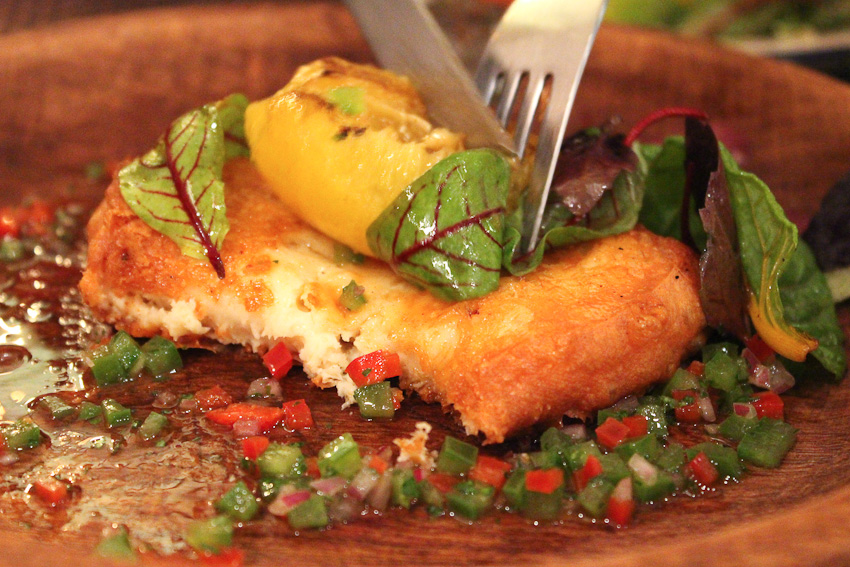 Of course it wouldn't be a visit to the parrilla without trying the provoleta, which is smoked and served with a peach or pear, salsa criolla, and greens. Cheesy, smoky, fried, sweet, salty, crunchy; come to my mouth and stay there forever.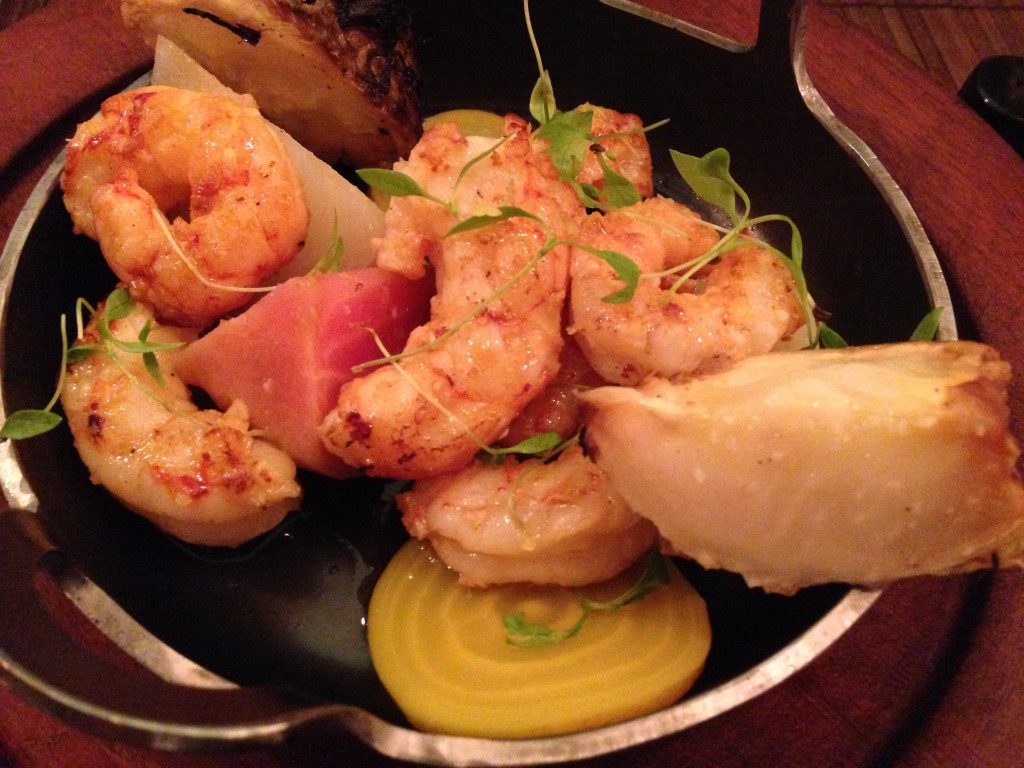 Other starters on the menu change depending on what is fresh and in season. Like this fabulous shrimp with multicolored beets and apio nabo (turnip-rooted celery). Beautifully presented and popping with color and fresh flavors.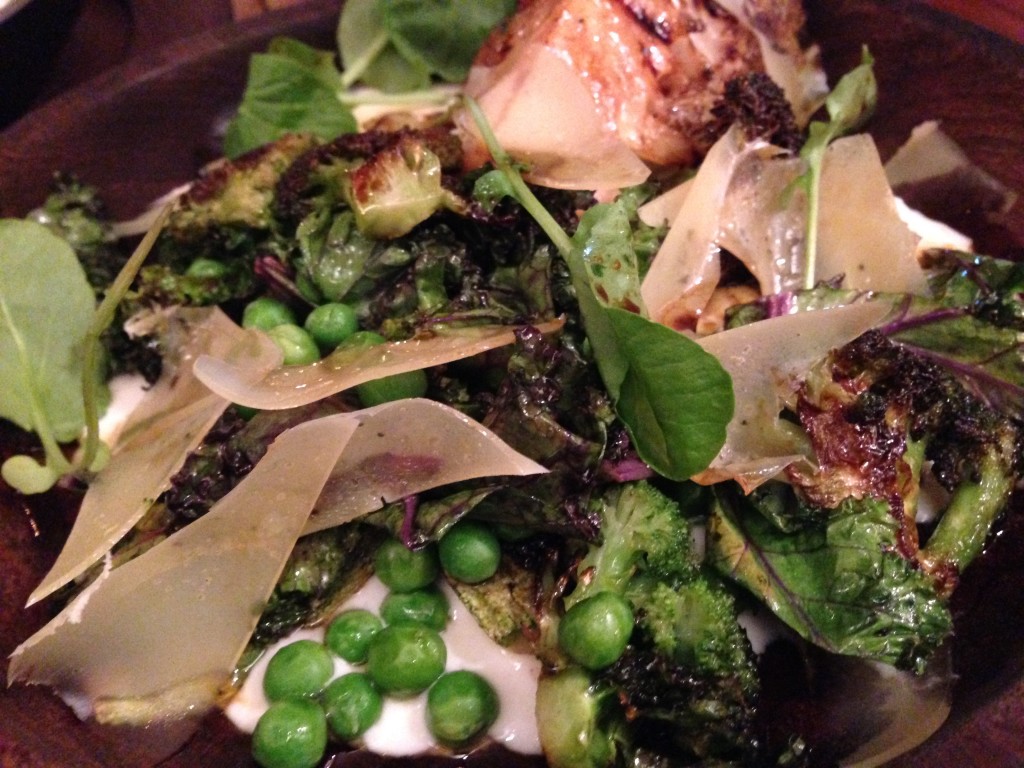 The veggie appetizer is usually worth ordering even for the meat eaters. My favorite: cabbage with broccoli, peas, smoked cheese, and smothered in a sweet-tangy dressing.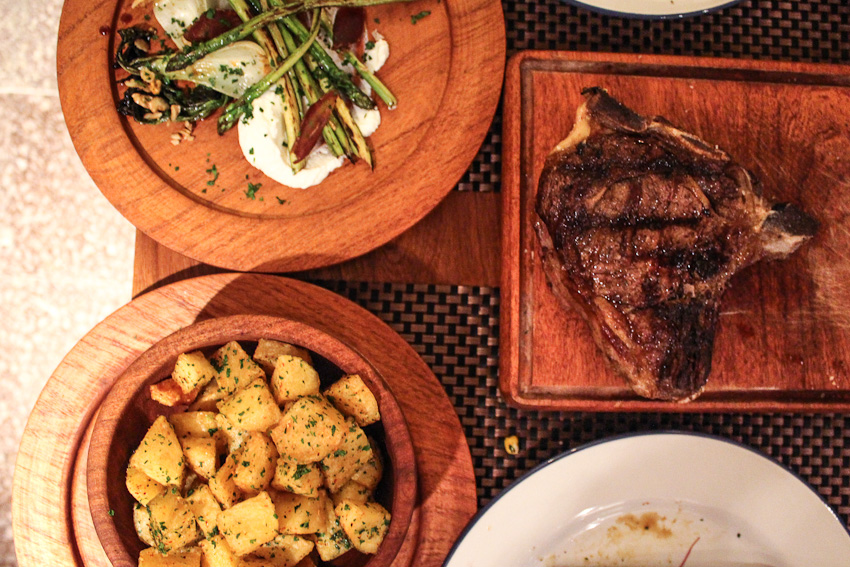 Sometimes my love for the appetizers make it hard to take down the plato principal… and mostly because the mains at La Carniceria are fucking massive, definitely big enough for two (or three) to share. There are four options to choose from: Corte Parrilla (Grill cut), Corte Ahumado (Smoked cut), Fish of the day, and Corte Cerdo (Pork cut).  And each come with a pretty good side dish.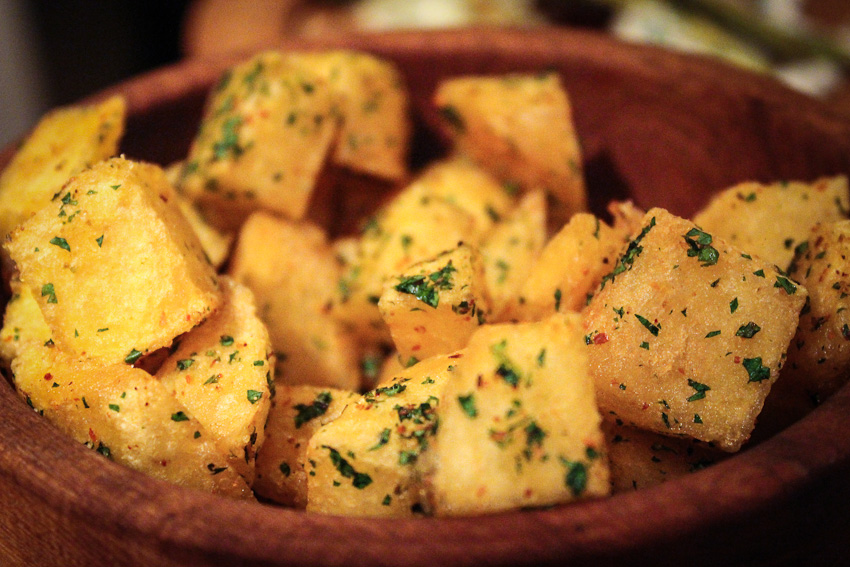 PAPAS a la sal.
Gotta love a collection of hot sauces.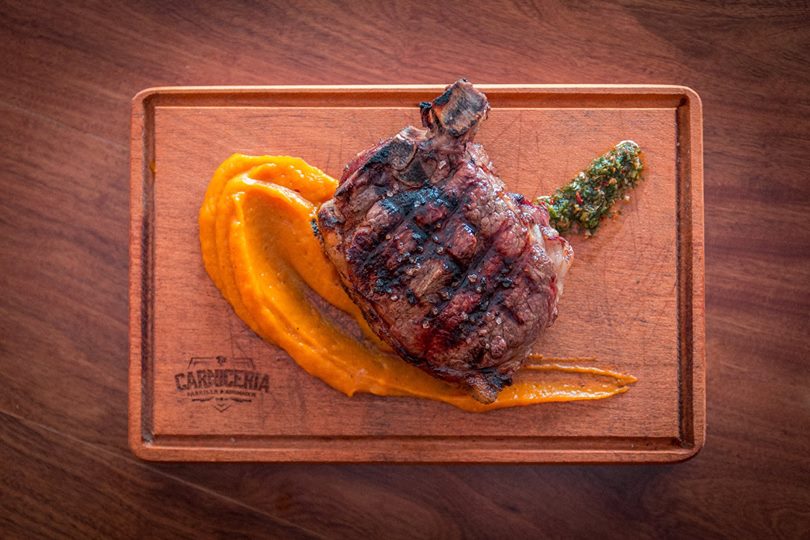 The MEGA beef grill cut.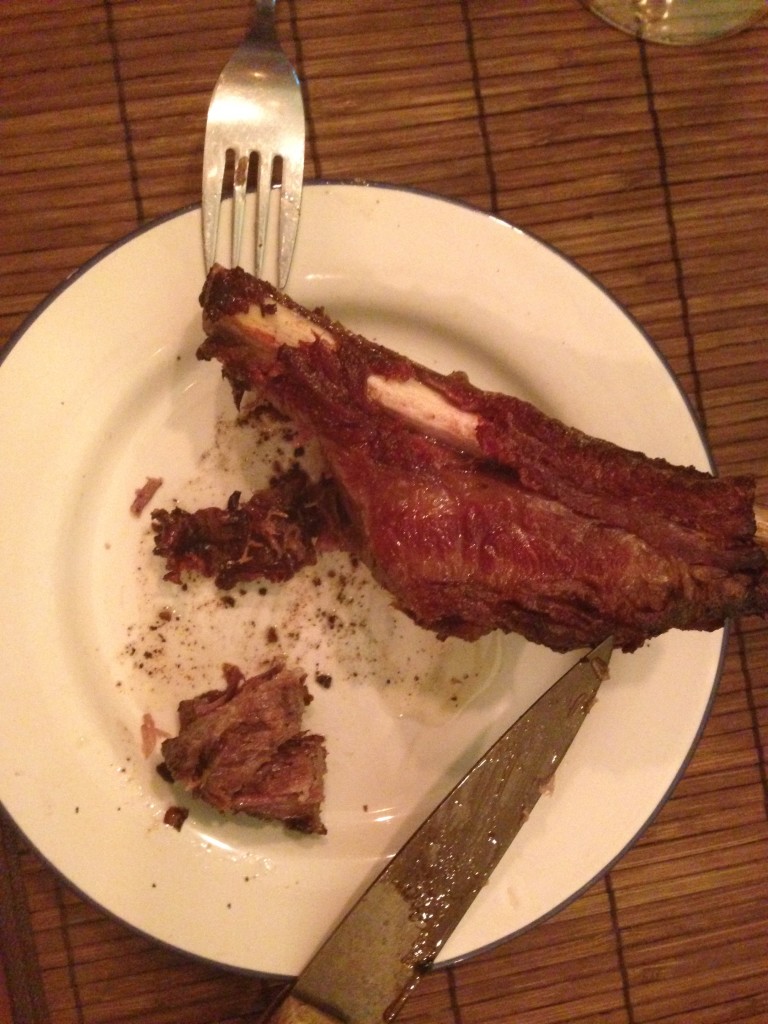 SMOKED and falling off da bone. Te amo, corte ahumado.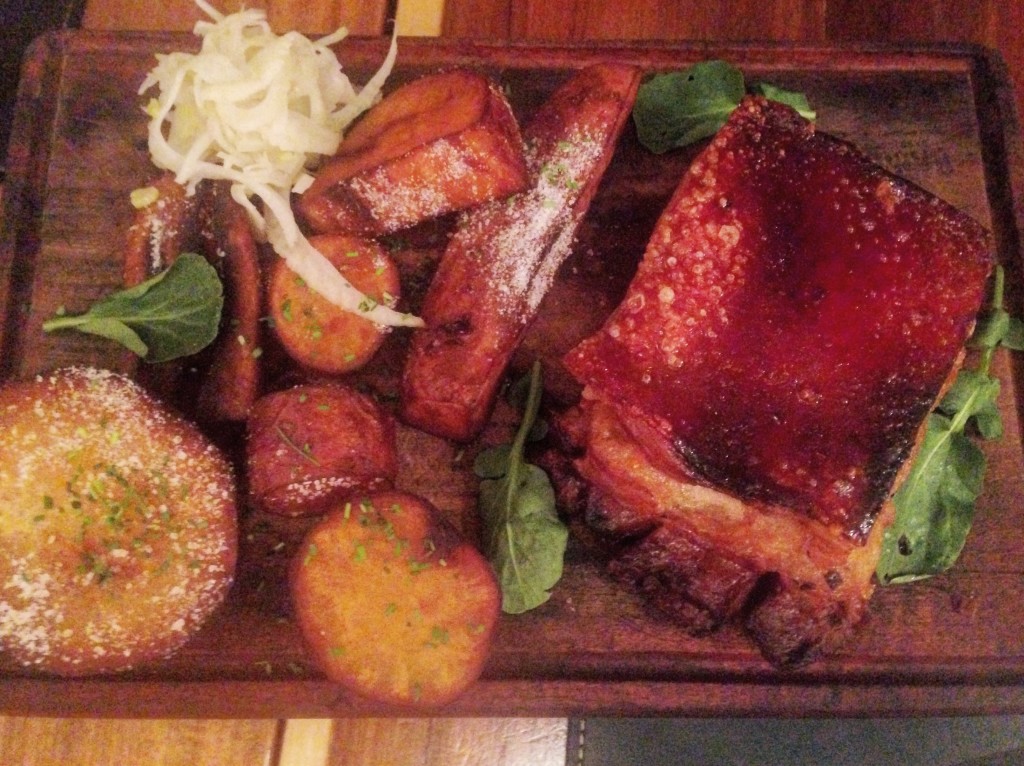 Oh hot damn pork me all night long. The cerdo with sweet potatoes and fennel had me at HOLA. Especially in a country where sweet potatoes (batatas) are a different breed, these yammy starch bites sprinkled with sugar are the absolute tops.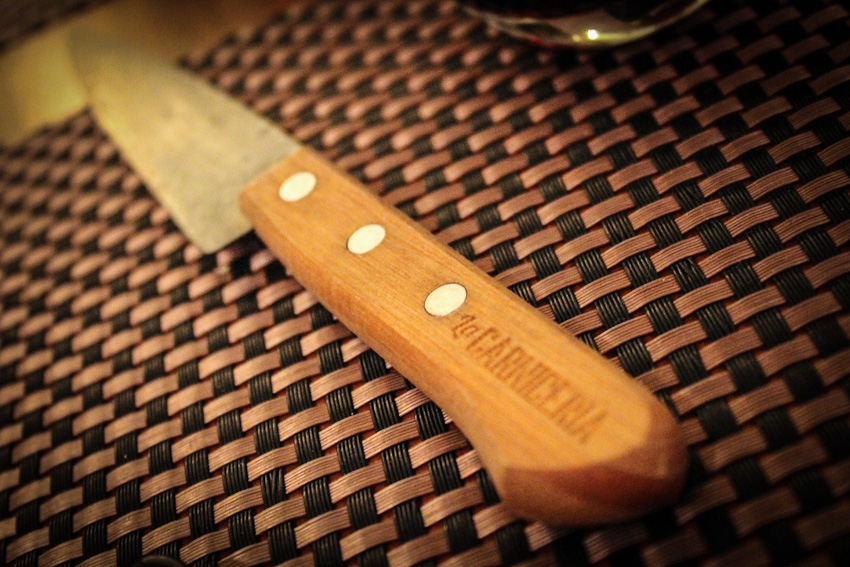 La Carnicería
Thames 2367, Palermo Soho
Tel. 2071-7199
Tue-Sun: 8:00 pm – 12:00 am; Sat-Sun: 1:00 pm – 3:30 pm
Reservation highly recommended, two seatings at 8:30pm & 10:30pm
Average price: ARS$350 per person
Facebook // Instagram
*Chorizo & meat photos stolen from La Carnicería's Facebook page.
Comments