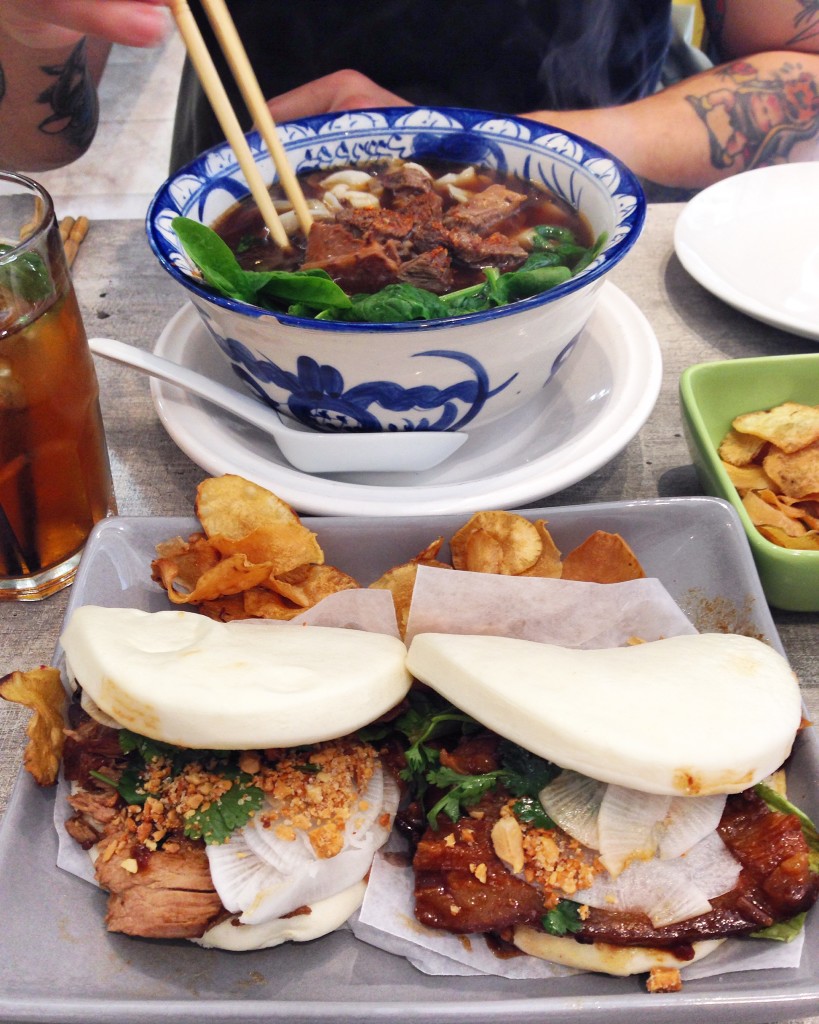 There's a bao revolution going on in Buenos Aires. In the past year pan "chino" al vapor has become an instant hit, creeping its way onto many of the city's Asian-style restaurant menus. So it's perfect timing to welcome Bao Kitchen Argentina, a new Taiwanese bistro in Retiro, who knows what's up when mastering the steamed bun.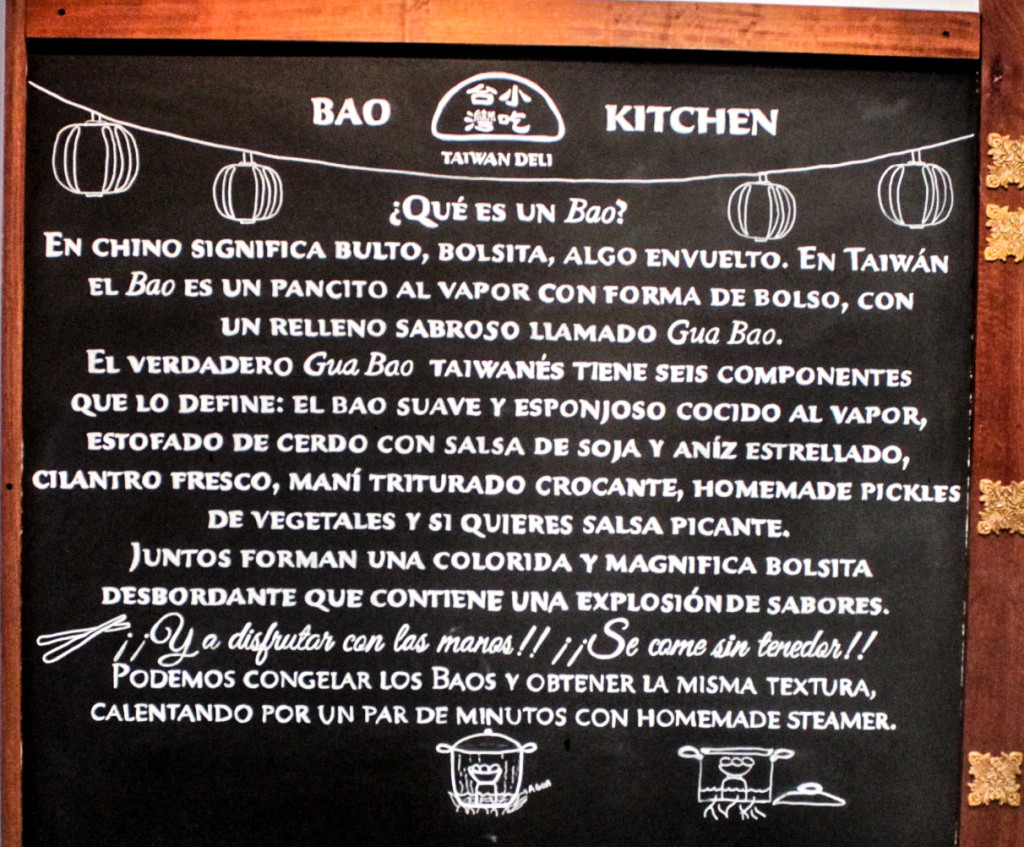 First things first, what is a bao? This standard staple in Taiwan and China, which became popular in the US thanks to chefs like David Chang and Eddie Huang, is a totally new concept in Argentina. Some compare it to a sandwich, others a burger, but I like to think of it as a dreamy pillow of steamed dough that's stuffed with braised meat, sweet-savory sauces, and pickled vegetable crunchy goodness.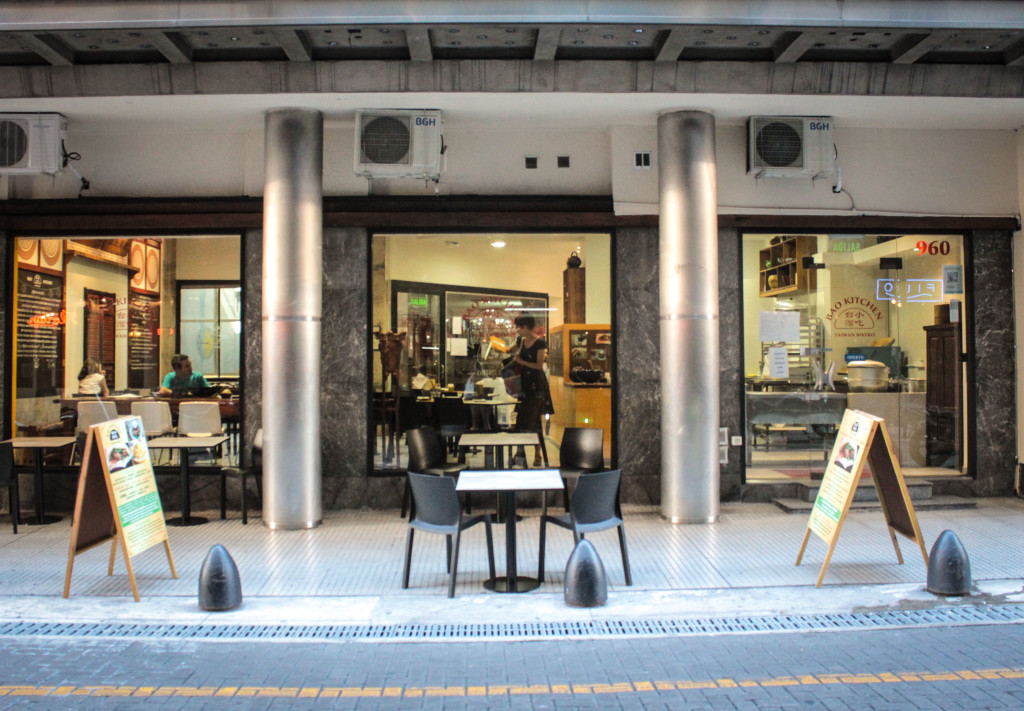 Bao Kitchen Argentina opened up shop a block from Plaza San Martin in the beginning of 2016, but they have been running their bun enterprise for years at fairs, festivals, and private events. It's the creation of Meilin Klemann and her mother/cook, Liwei Fu. Meilin is one of those people if you ask her where she's from, there's no easy explanation. Her background is Taiwanese-German, but she grew up across Asia, Europe and South America, moving 27 times in 12 different countries. She studied Nutrition and Public Health in London, and in Argentina, she is involved in the Buddhist spiritual practice, Falun Dafa, and the international dance troop, Shen Yun. Her story alone is quite impressive.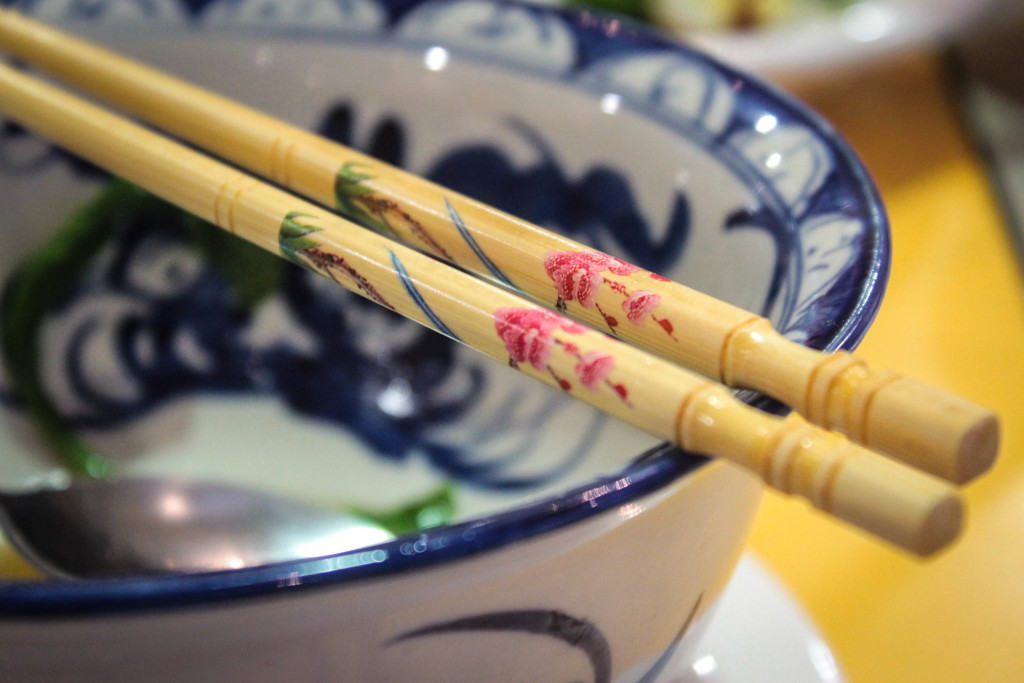 Meilin comes from a culinary family: her Beijing-born grandfather opened the first French restaurant in Taiwan, and her mother has been a professor of gourmet Chinese cuisine for years. Meilin's brother, who also shares her same love for Taiwanese street food, runs (the original) Bao Kitchen in Berlin.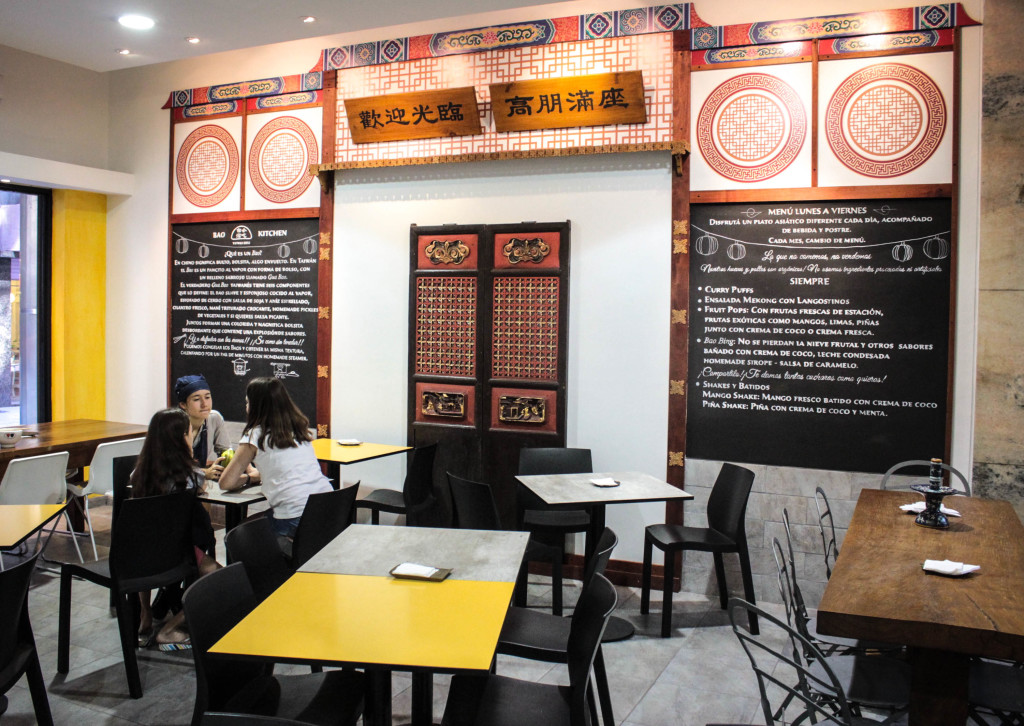 Bao Kitchen caters to the weekday lunchtime crowd (peaking at 12:30-2:30pm, so it's advised to avoid the lunch rush), and also opens during the afternoon/evenings on Thursdays, Fridays and Saturdays. It's a young restaurant, still trying to find the service groove and understand the clientele, but has already developed a devout following. When they first opened, the menu started off small serving a daily special and a couple of dishes, but now has grown (maybe too big?) to offer an ample amount of Taiwanese appetizers, soups, main dishes and desserts. They still have an affordable lunch special that changes daily, and includes refreshing Japanese iced tea and dessert.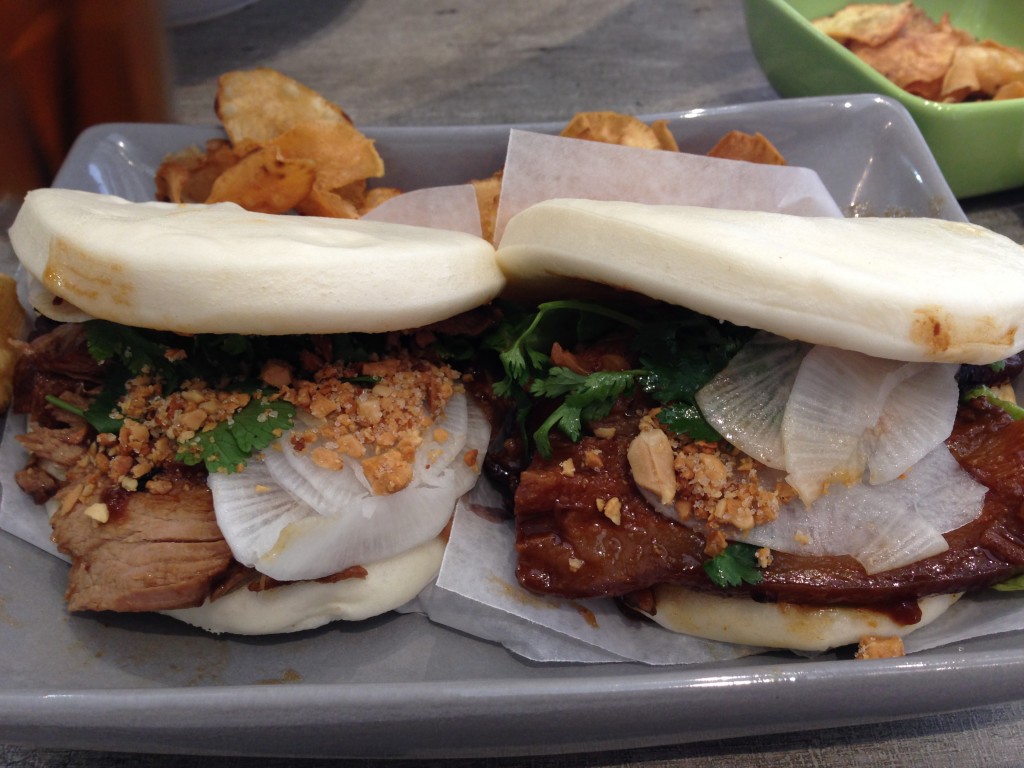 Obviously the first thing you should do upon arrival is order the star of the show: Gua Bao. It's stuffed with pork bondiola, panceta, organic stewed chicken, pickled vegetables, cilantro, peanuts, optional jalapeño and sweet potato chips. It's one of those foods that you'd never want to give up your last bite.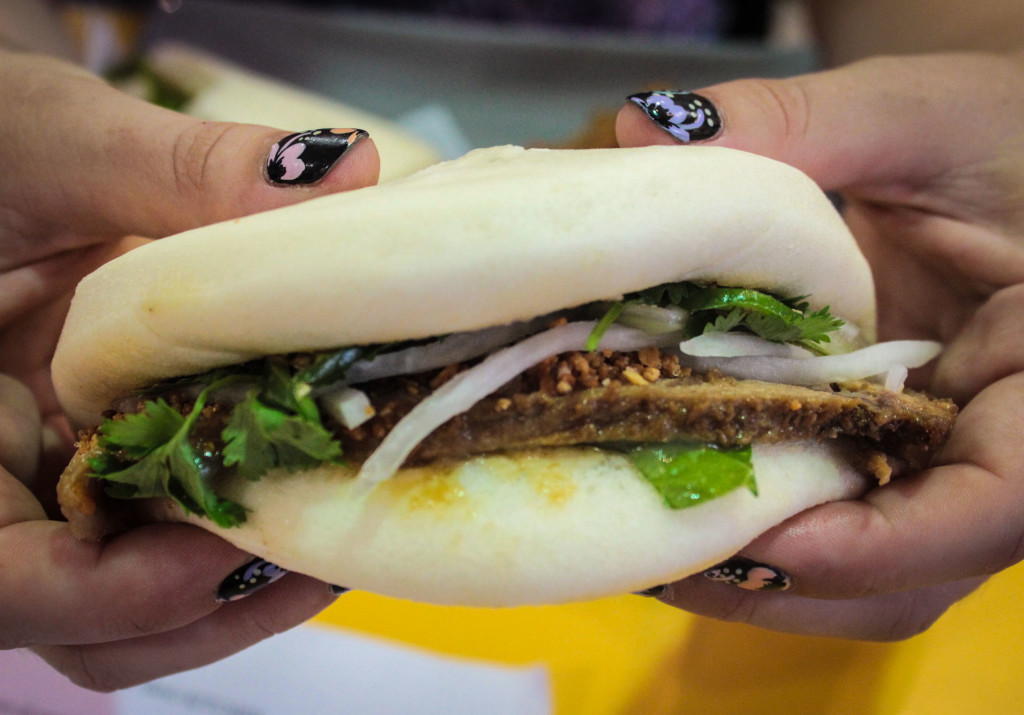 BOW DOWN TO BAO KITCHEN'S TIGHT GUA BAO BUNZ.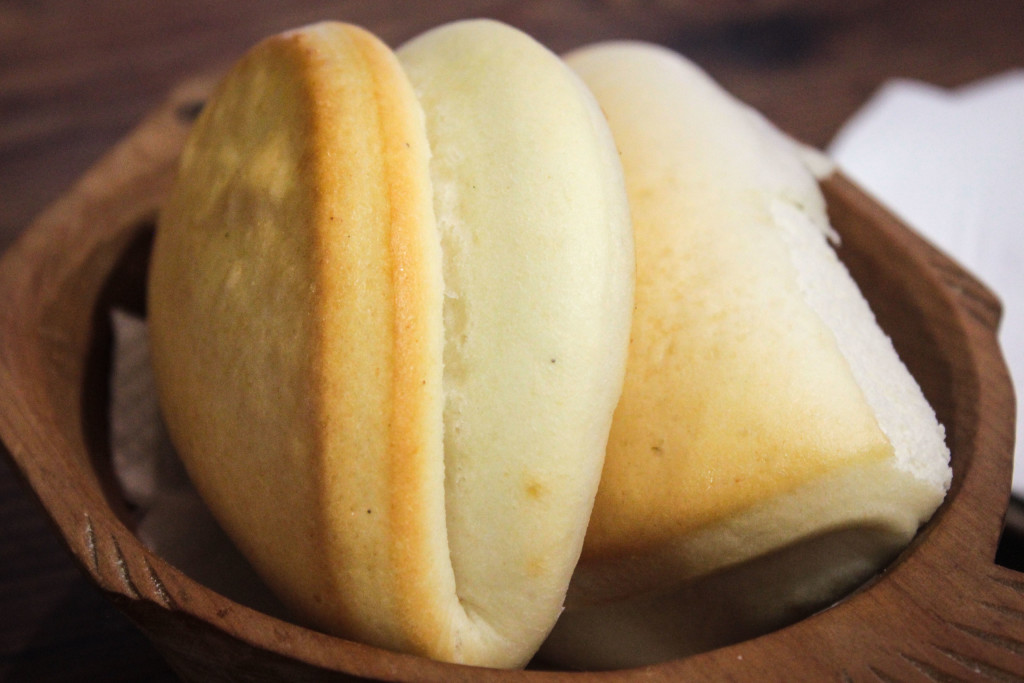 The perfect steamed bread is baked fresh every day.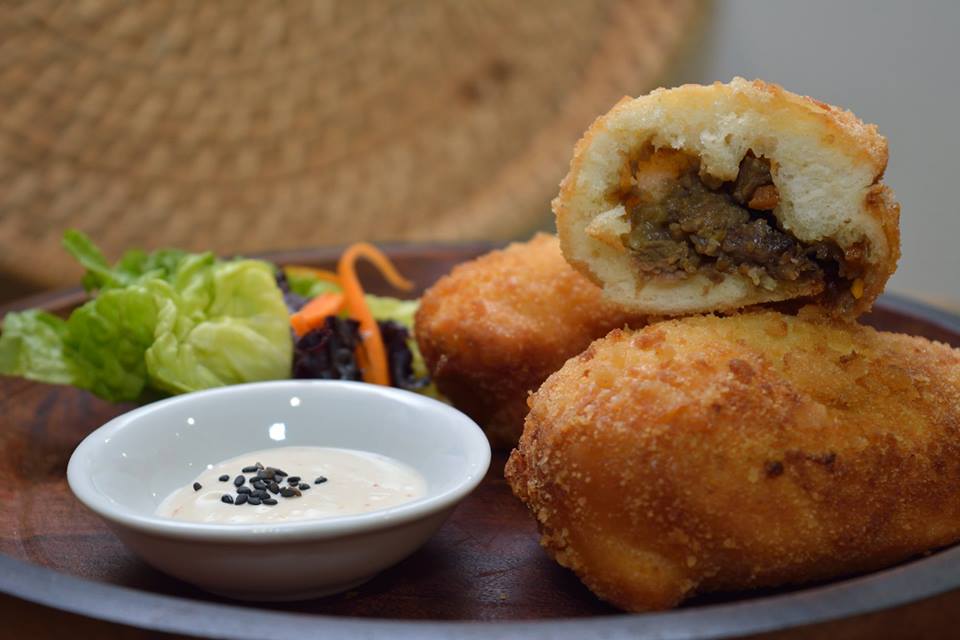 And then there's the Curry Bao – which is just a marvel invention. Curry inside a bun, coated in Panko, and then deep fried. Thank you for existing. (Photo Bao Kitchen).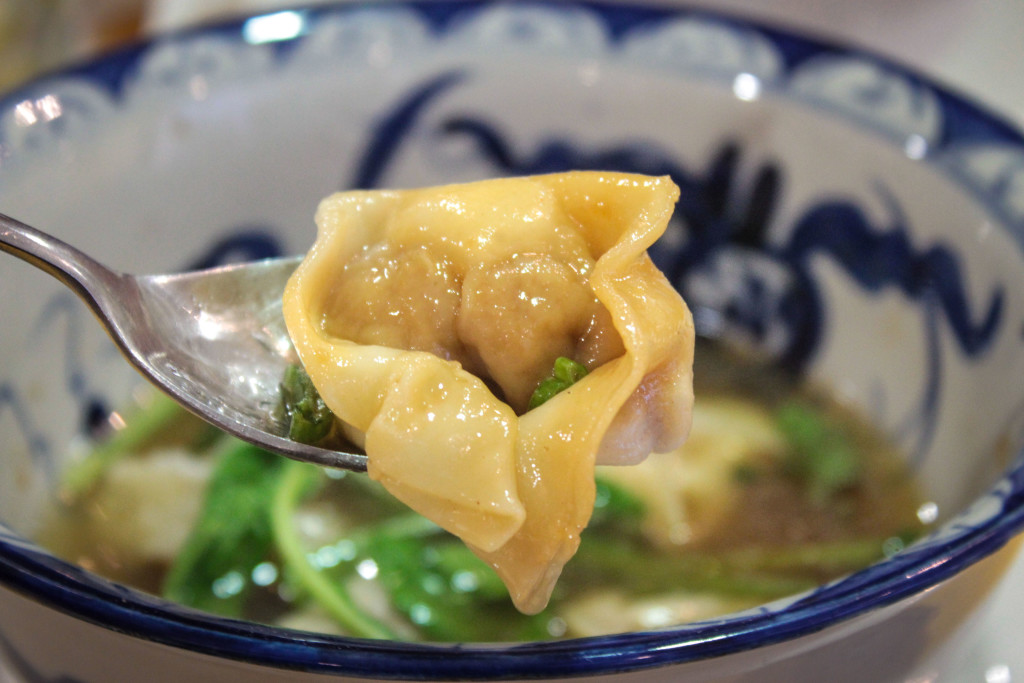 I think there's a standard food lover's rule: whenever available, dumplings must be ordered. Hun Tun, pork and shrimp dumplings, are served drenched in sauce, or in a bowl of soup broth. (Dear BK, can you PLEASE make xiao long bao aka SOUP DUMPLINGS? Besos xoxo)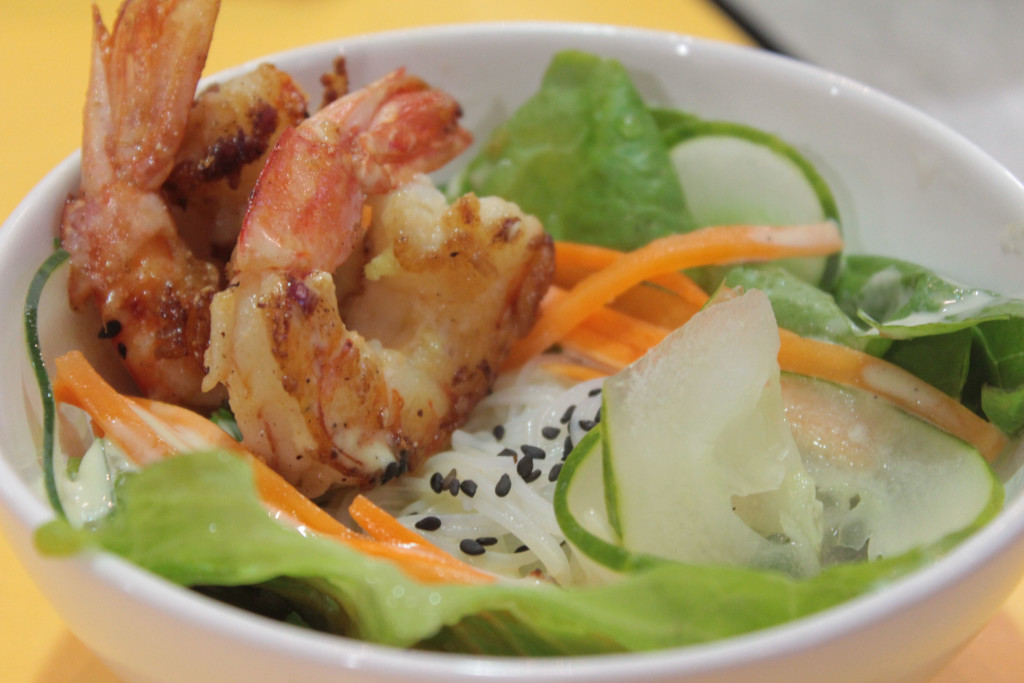 One customer comes every day and orders the shrimp salad. It has lettuce, carrots, cucumber, mint, and rice noodles. The grilled shrimp is covered in a "chimichurri Taiwanés", and super flavorful, although came out slightly overcooked. The temperature of the warm noodles threw me off – with this type of salad I want it all to be cold, crisp, and fresh.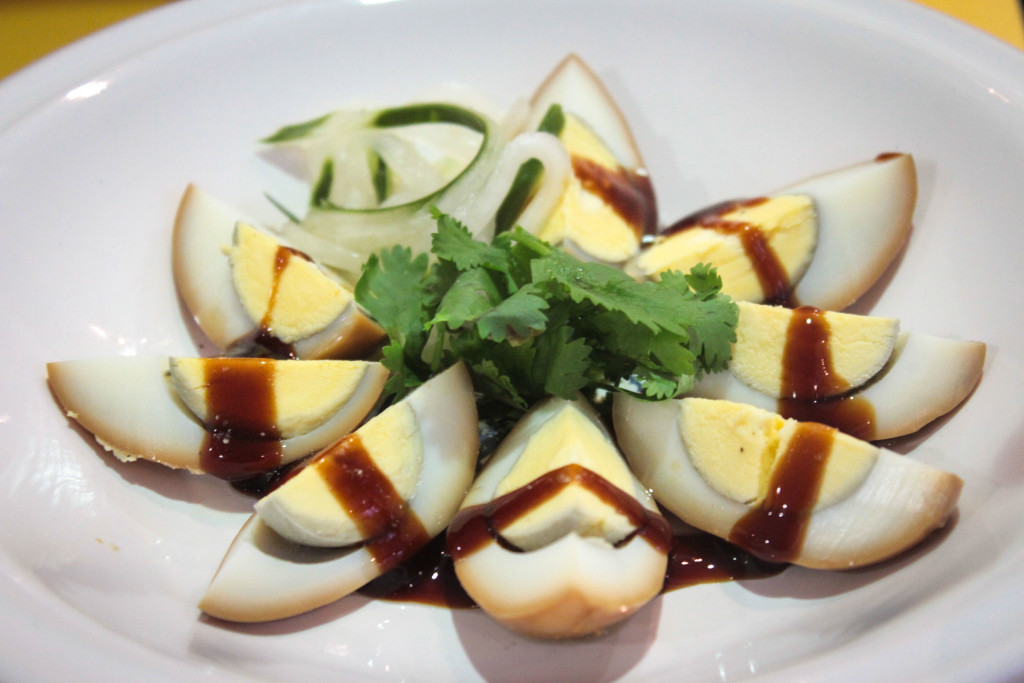 A Taiwanese restaurant wouldn't be complete without stewed eggs, these are braised in soy sauce with star anise.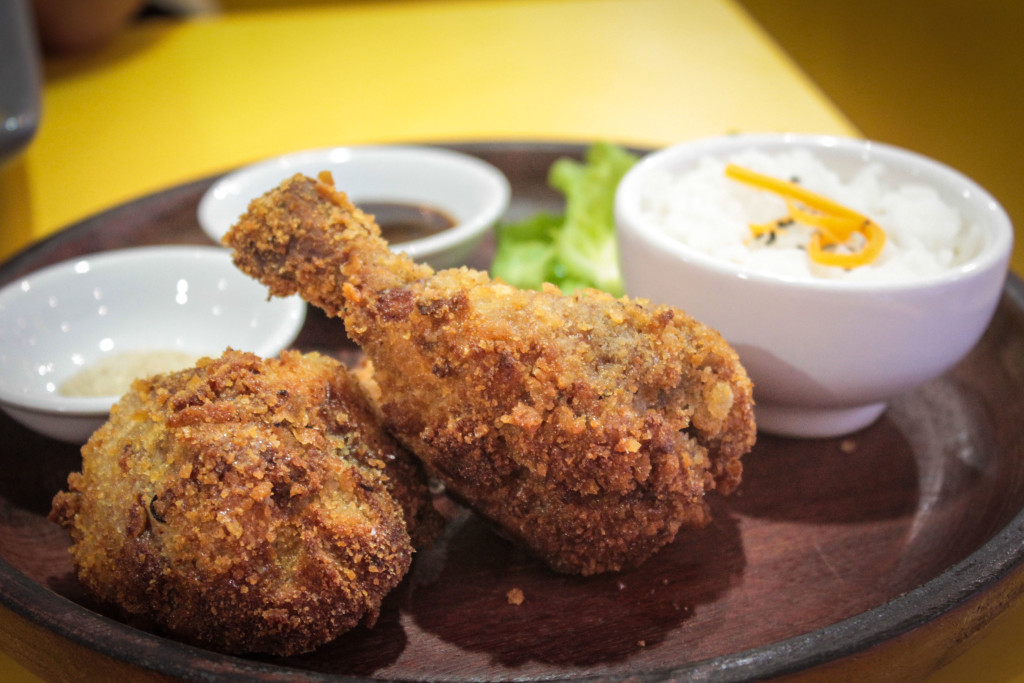 A different style of fried chicken. Mini drumsticks are marinated in herbs and covered in bread crumbs, and then deep fried.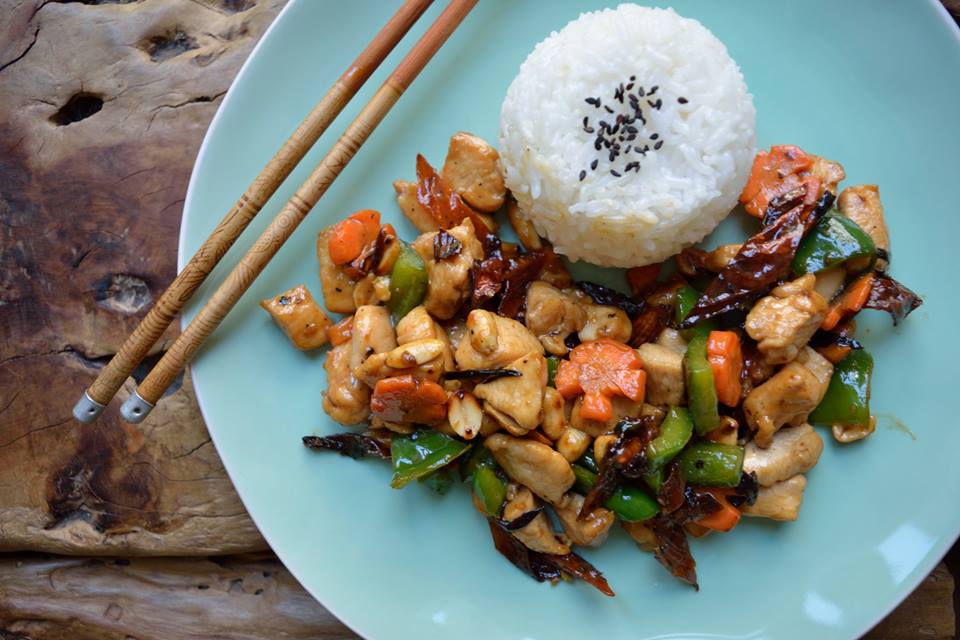 All the chicken at BKA is organic, and it's nice to see spicy Kung Pao on the menu. Because GEORGE LIKES HIS CHICKEN SPICY.  Another plus: Mandarin chicken and Sweet & Sour pork / chicken make appearances as well. (Photo Bao Kitchen)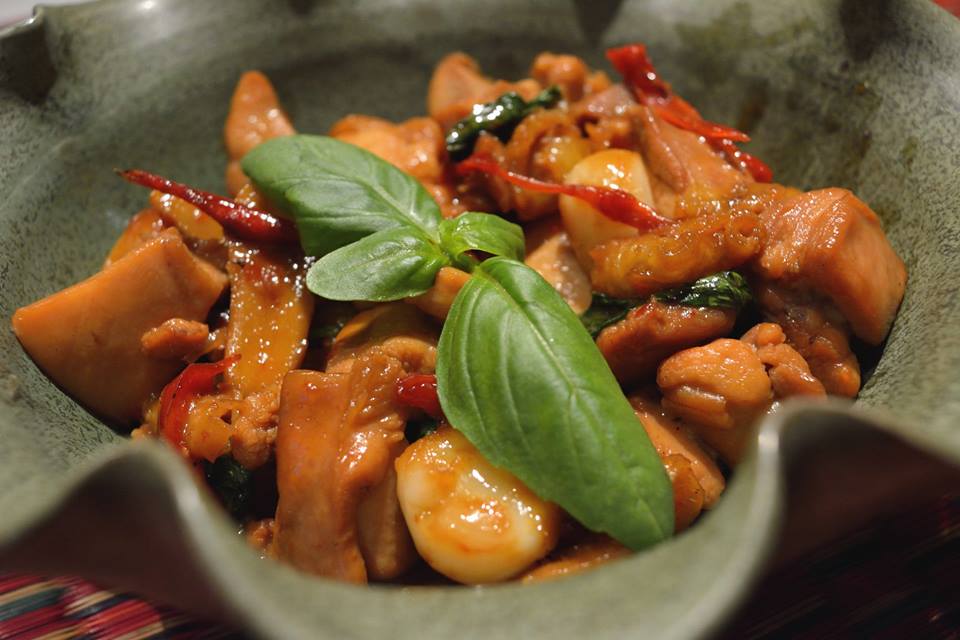 Three cup chicken, San Bei Ji, is made with a mixture of the holy trinity: soy sauce, rice wine and sesame oil. Then, it's loaded with garlic, ginger and Thai basil for the ultimate bold flavor-packed dish. (Photo Bao Kitchen)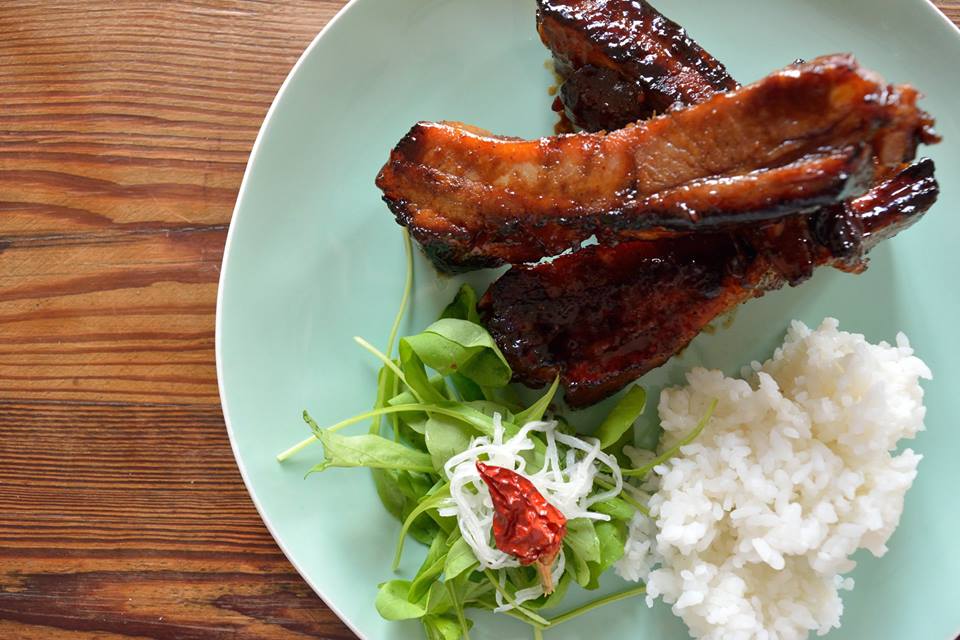 The pork ribs are smothered in a sweet tangy barbecue sauce. Eating it with your hands and getting it all over your face is advised.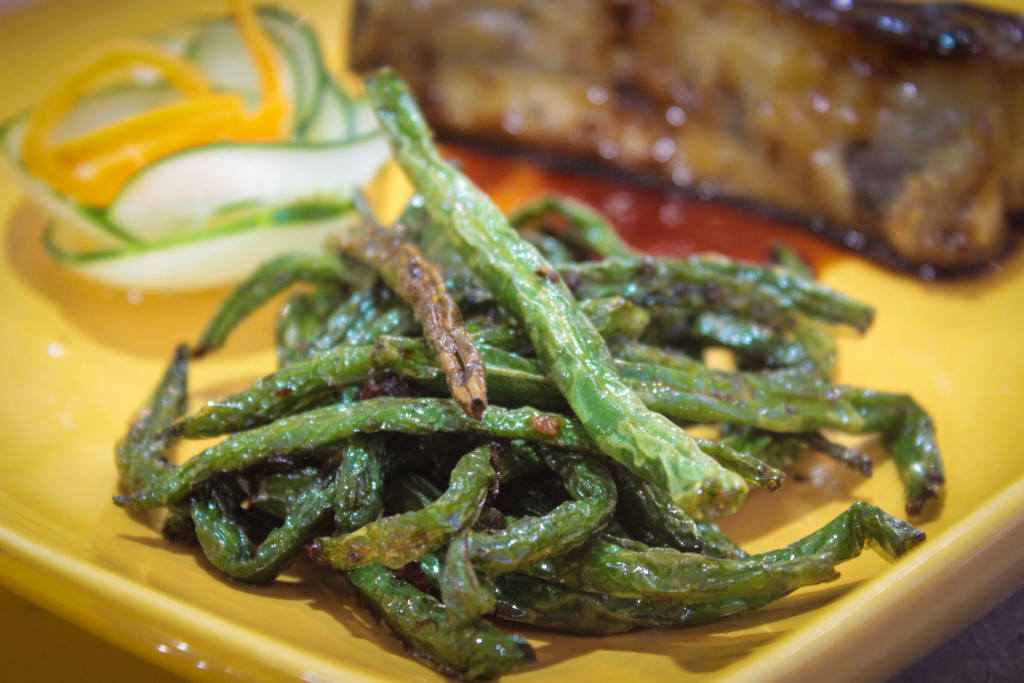 If you see fried green beans hanging around, order it.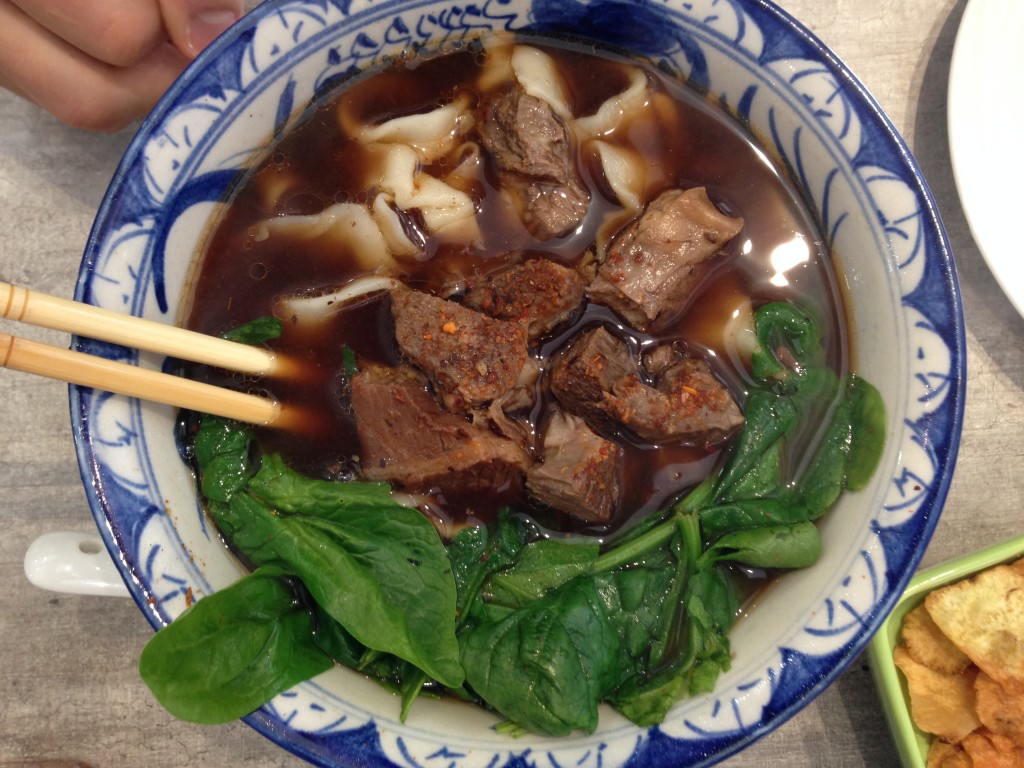 A beautiful beef broth is truly special, and the Niurou Mian, beef noodle soup with braised beef chunks, is no exception. This will be my jam on cold days. UPDATE: noodles are now homemade hand cut.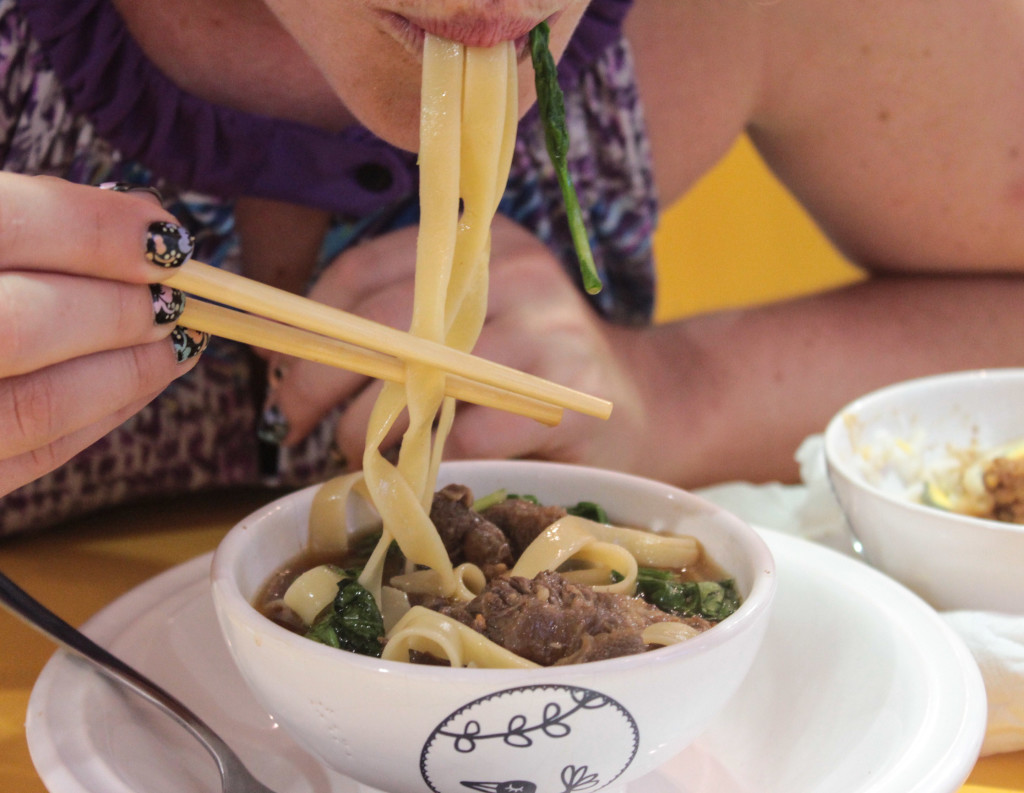 Slurp 'dem noodles, girl.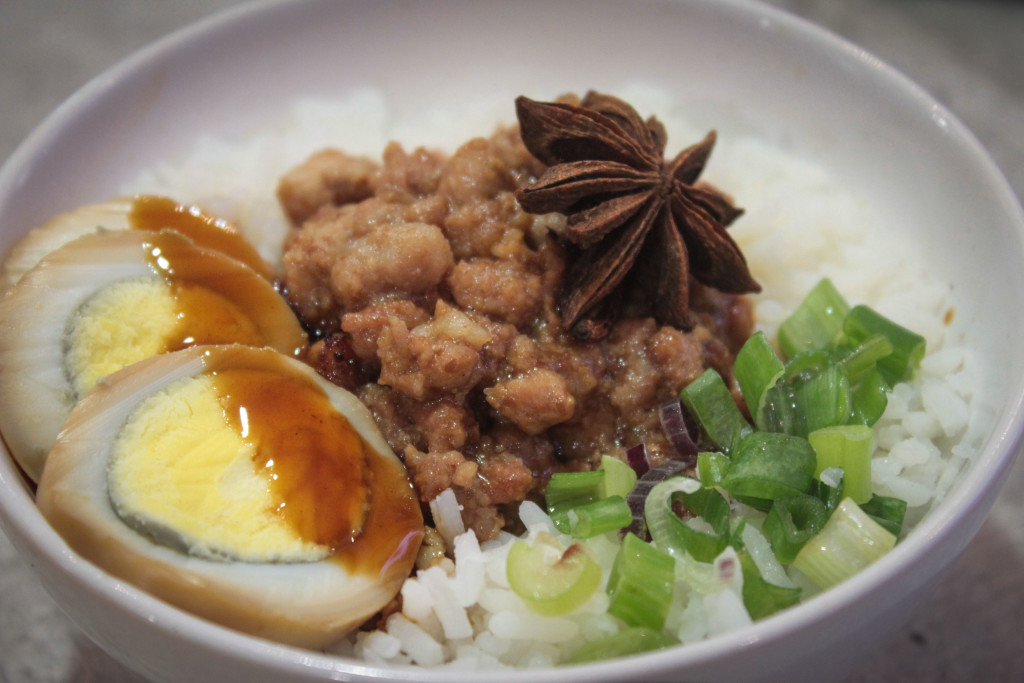 Lu Rou Fan is a popular Taiwanese dish that's basically bondiola and panceta braised and served with rice and eggs. It's comforting and just the type of food you want to devour on a cold day. My only issue was with the rice, it lacked that white rice fragrance and fluffy consistency. UPDATE: Bao Kitchen has changed rice providers and it's exactly how me likes it.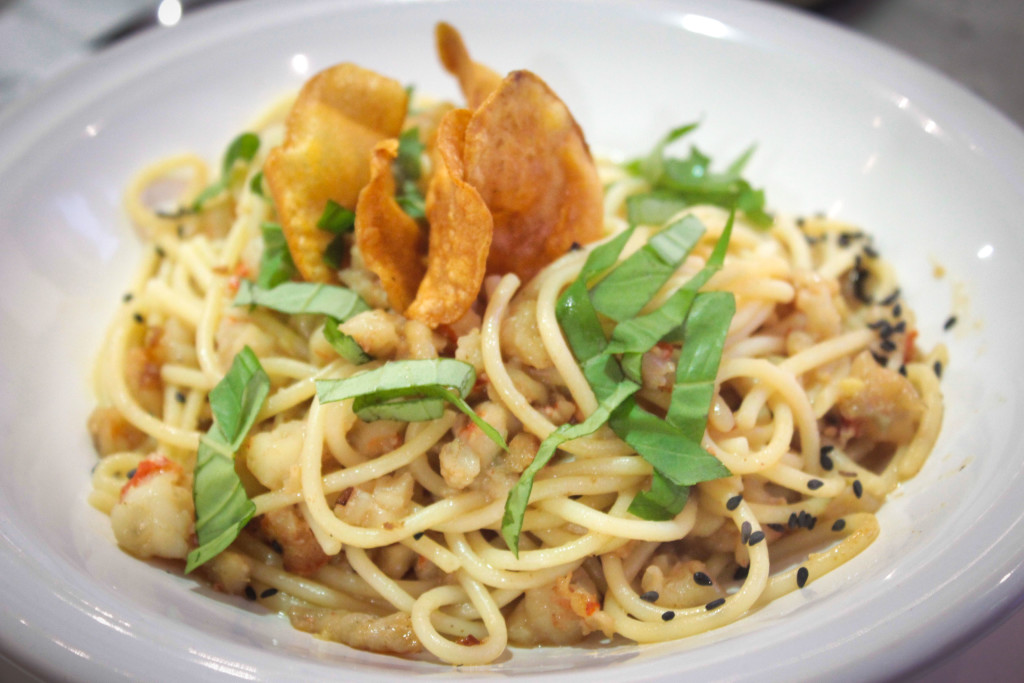 The creamy shrimp curry with noodles had potential, but I wanted it to pack stronger flavors, more spices, and have that heat to give it a real punch.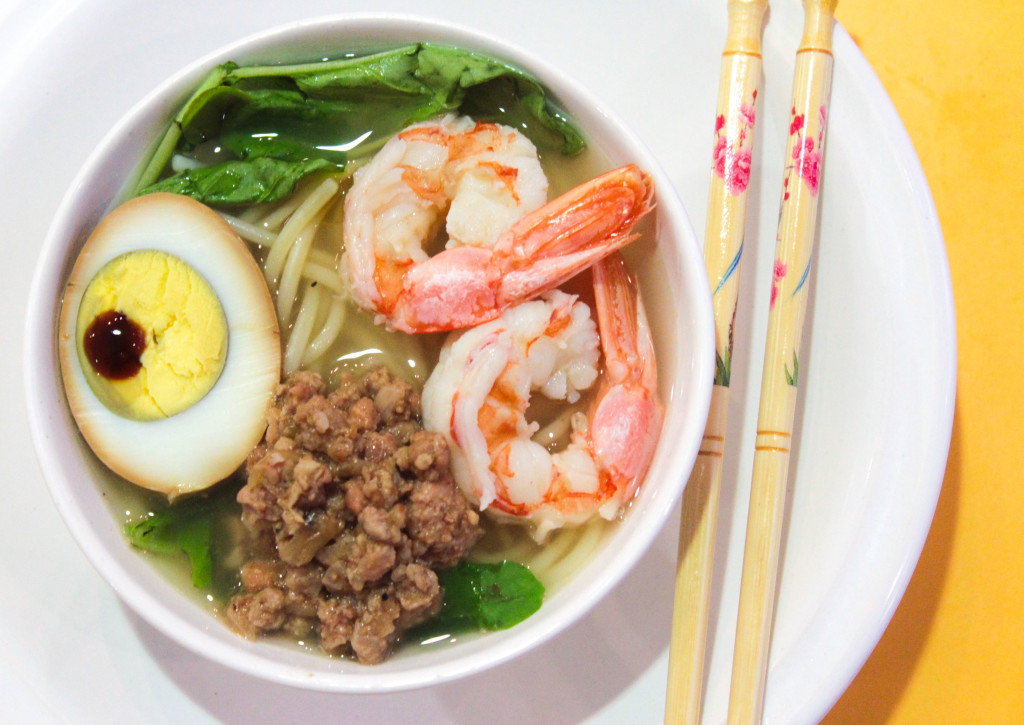 Danzi Mian is shrimp and beef broth with shrimp (again, quite mushy), noodles, egg and the lurou fan. It was clear that all the ingredients were super fresh, natural and made with love. The portions are hearty, but I didn't feel like I was going to fall into an immediate food coma afterwards.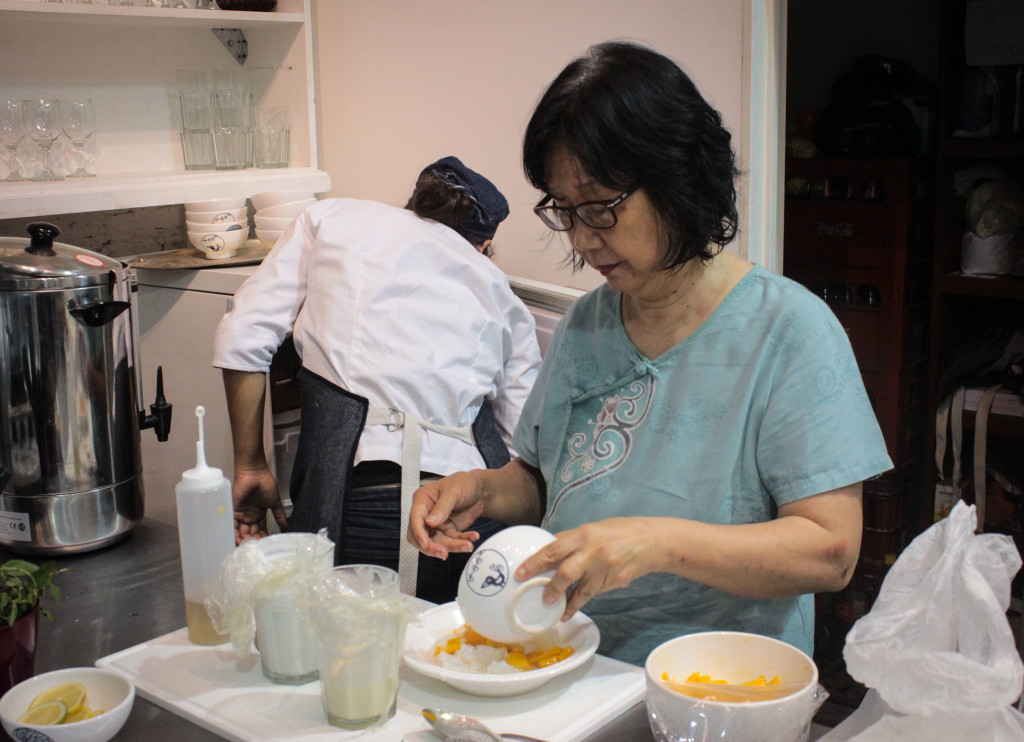 Just when I thought it was all over, Liwei brought over a total game changer that just became my summer obsession –> BAO BING!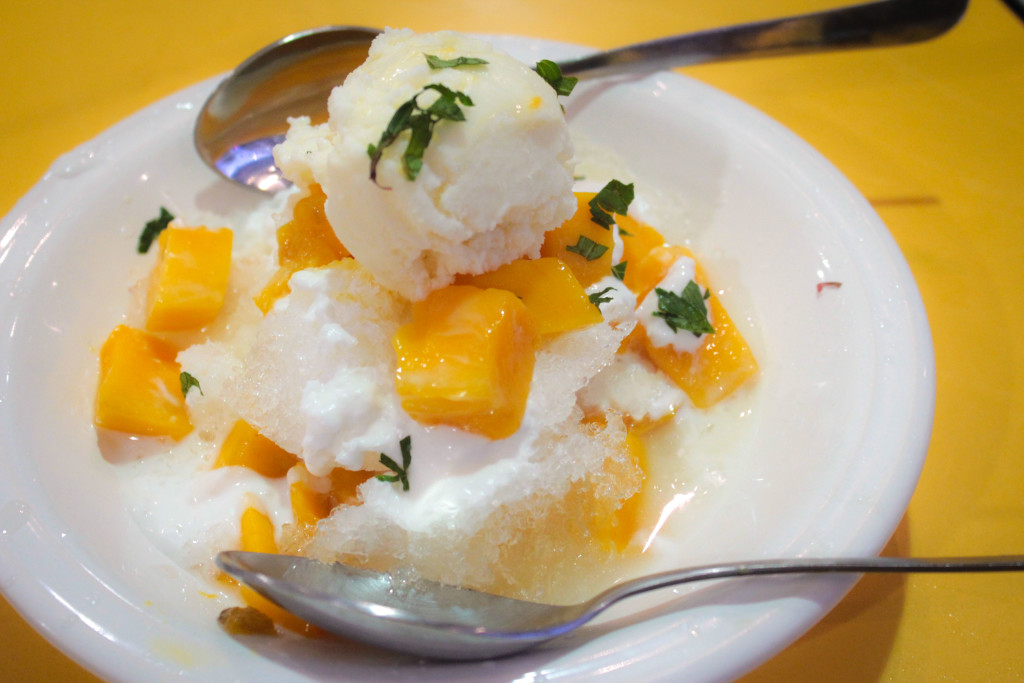 Here's how the magic happens: you take ice, crush it, put it in a large bowl, top with fresh chunks of mango, add heaping spoonfuls of coconut cream, drizzle with condensed milk, add a scoop of coconut ice cream and sprinkle fresh mint. I'd commute on the subte + colectivo during rush hour for this dessert.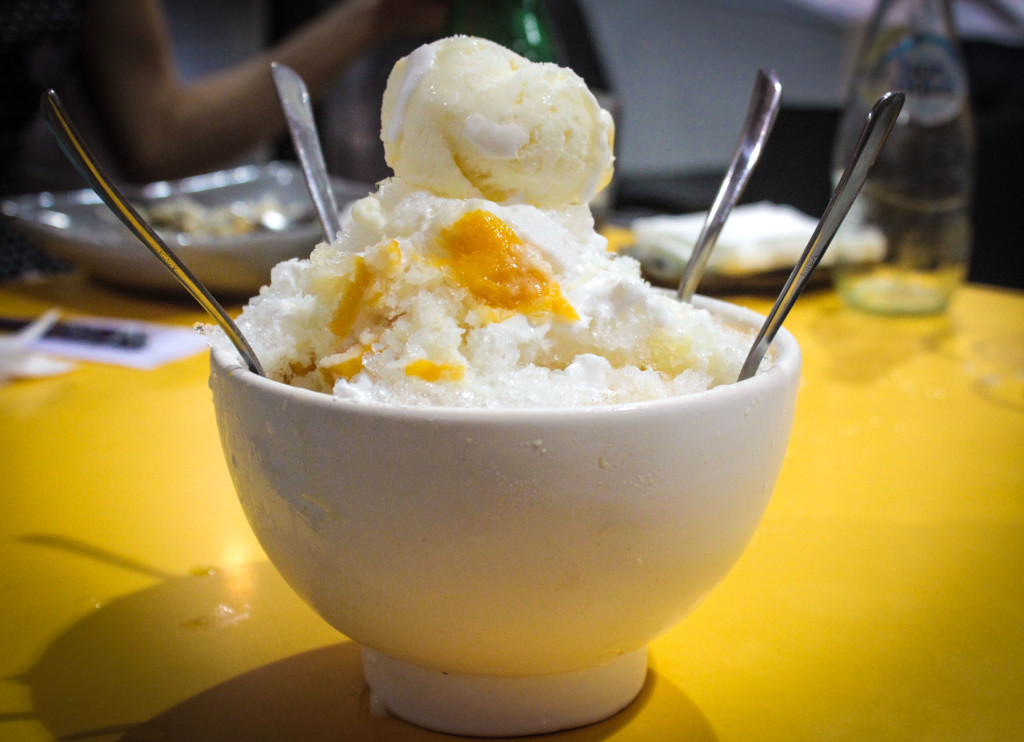 Almost all the postres on the menu are filled with fresh fruit and a lot of coconut cream: fruit pops, fried bananas with arroz con leche, mango or banana shakes with coconut cream.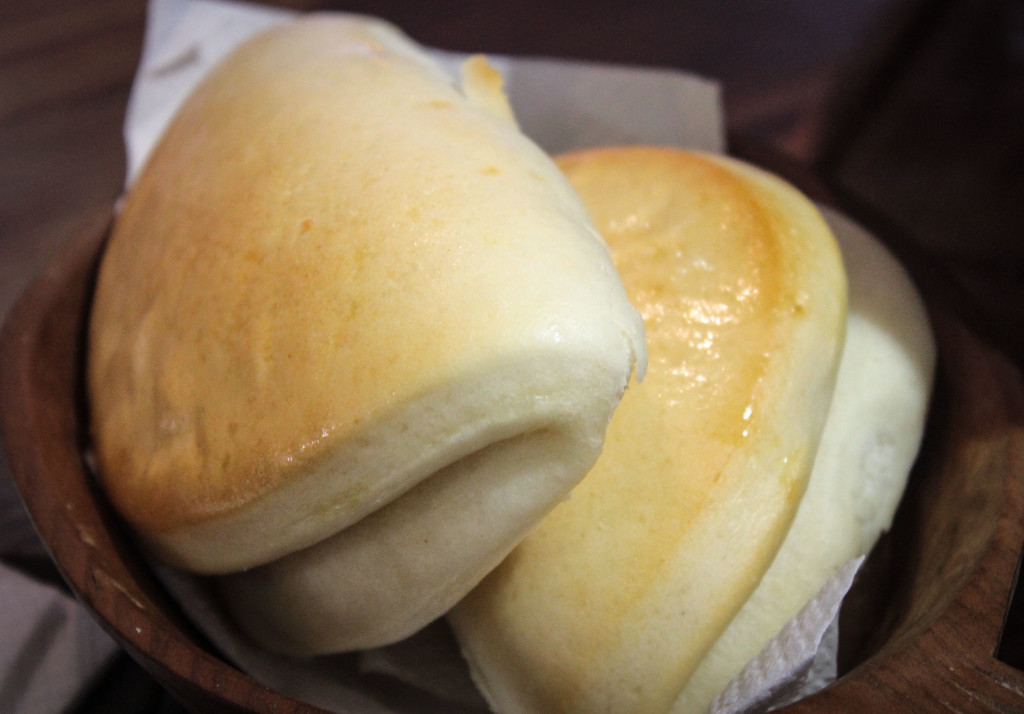 Before I left, I professed my love to the steamed bun, and Liwei offered to pack up some baos to go. YES, PLEASE, I'LL TAKE A DOZEN.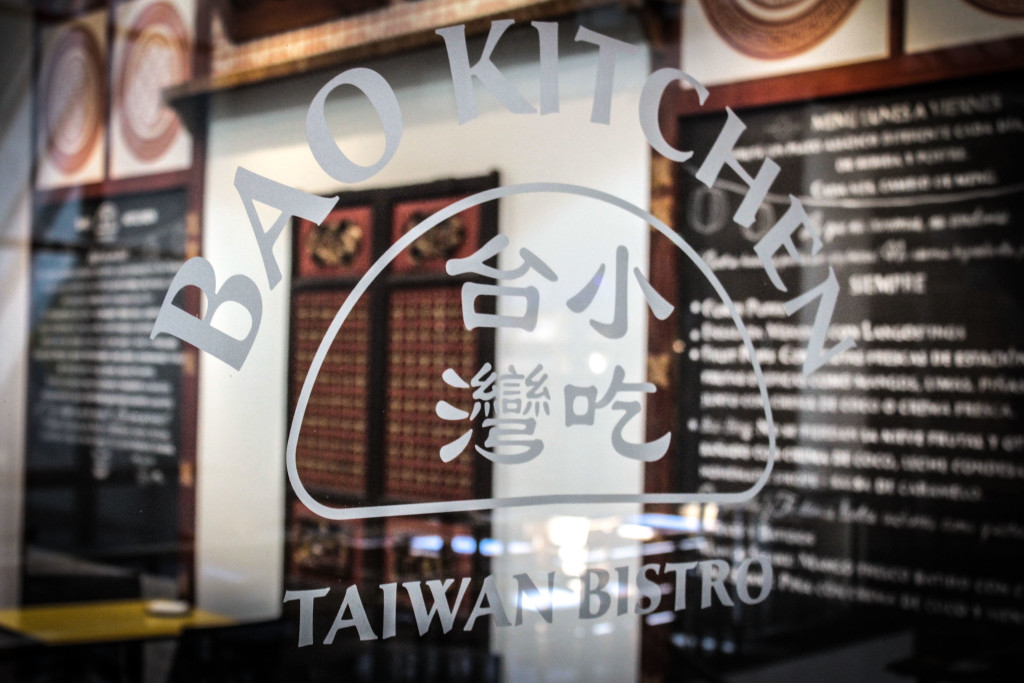 Bao Kitchen Argentina
San Martin 960, Retiro
Monday-Thursday: 11:30-8.30pm; Friday & Saturday: 11:30am-11:30pm. *Skip the lunch rush hour from 12:30pm-2:30pm and go before or after.
Tel. 4312-5950; delivery available to the barrio
Facebook/Instagram/Twitter
Average price: 350 pesos
Lunch specials change daily, and announced on Facebook.
And check out this informative guide on Eater.com to Taiwanese cooking in the US.
Comments