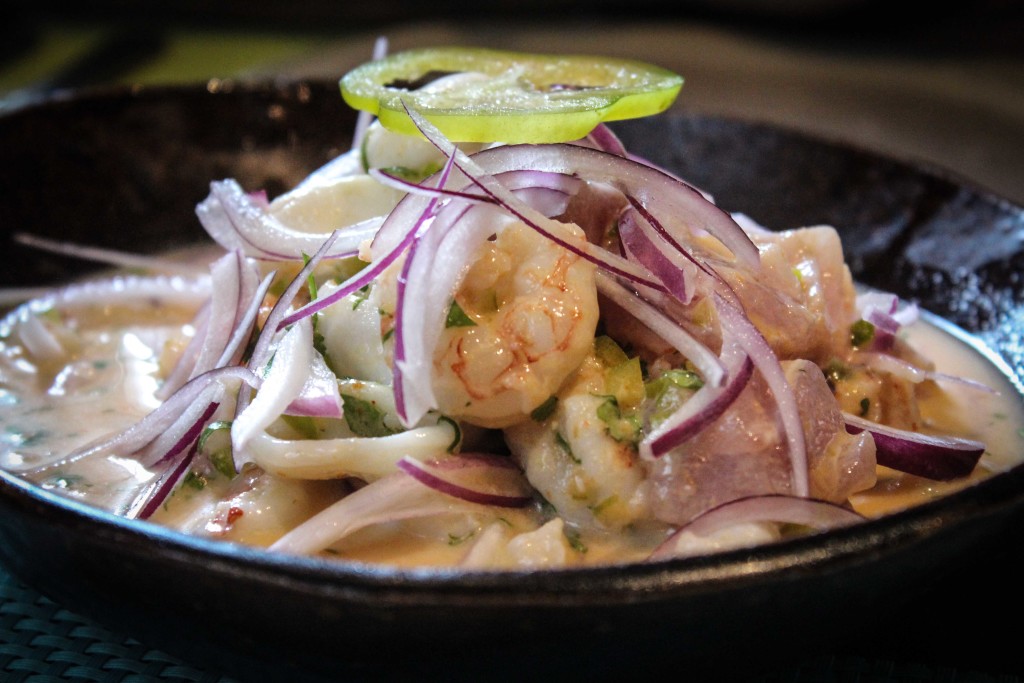 La Mar Buenos Aires was probably one of the most anticipated restaurant openings in 2015, and a year later, this Peruvian cebichería is still a hit. Many were skeptical that the seafood-centric spot wouldn't be so hot in Argentina's not-so-seafood friendly capital city, but Gastón Acurio and his crew have yet again managed to win over our hearts and stomachs with their wondrous fruits of the sea. Direct from Peru, Chef Anthony Vasquez and his team of young cooks and ceviche specialists transformed porteño steak cravings for raw fish, staying true to Peruvian flavors, techniques and ingredients.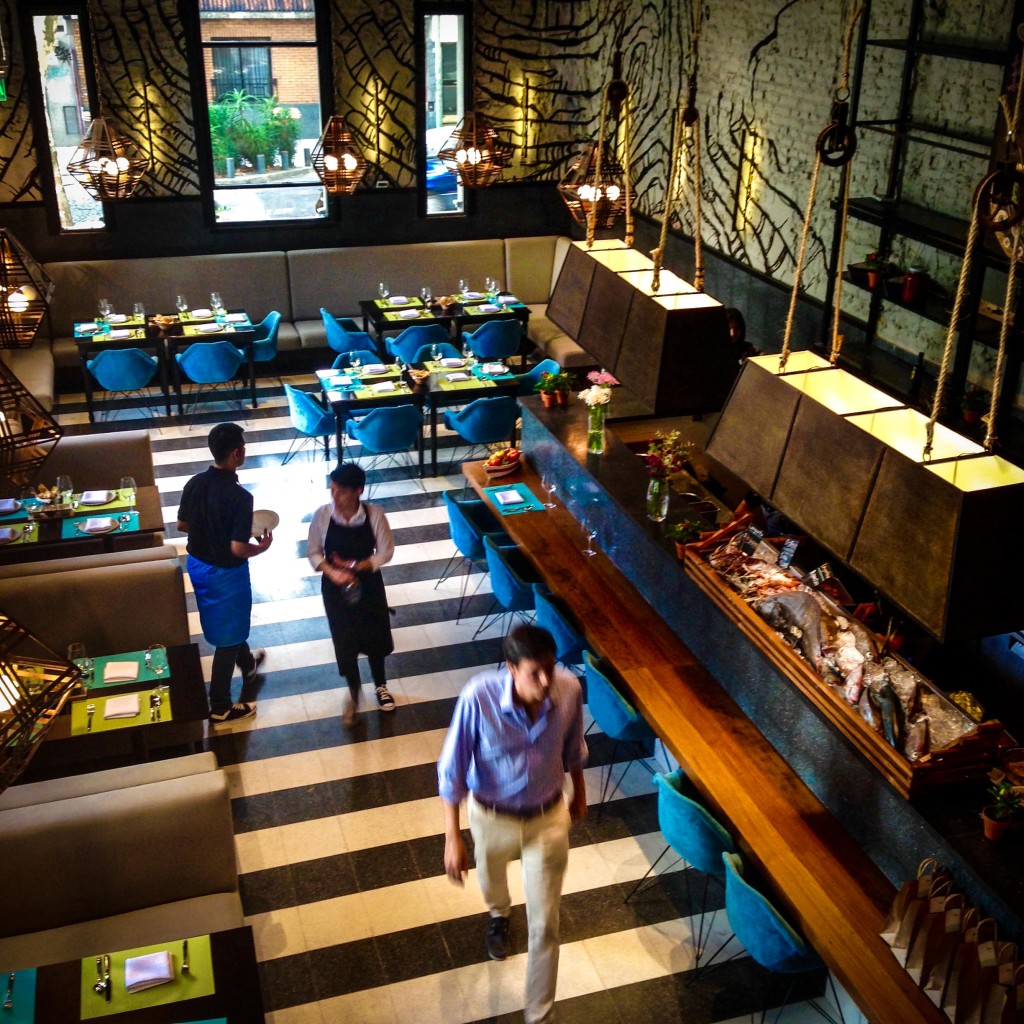 The La Mar Cebichería empire is in seven different cities (Lima, Bogotá, Miami, Santiago, San Francisco, Sao Paulo), but this Buenos Aires project was especially ambitious. Peru is famous for its biodiversity, so using entirely local Argentine ingredients was no easy task. How was this Peruvian restaurant, which specializes in showcasing a variety of fresh fish and seafood daily, going to function in a country with such a limited selection?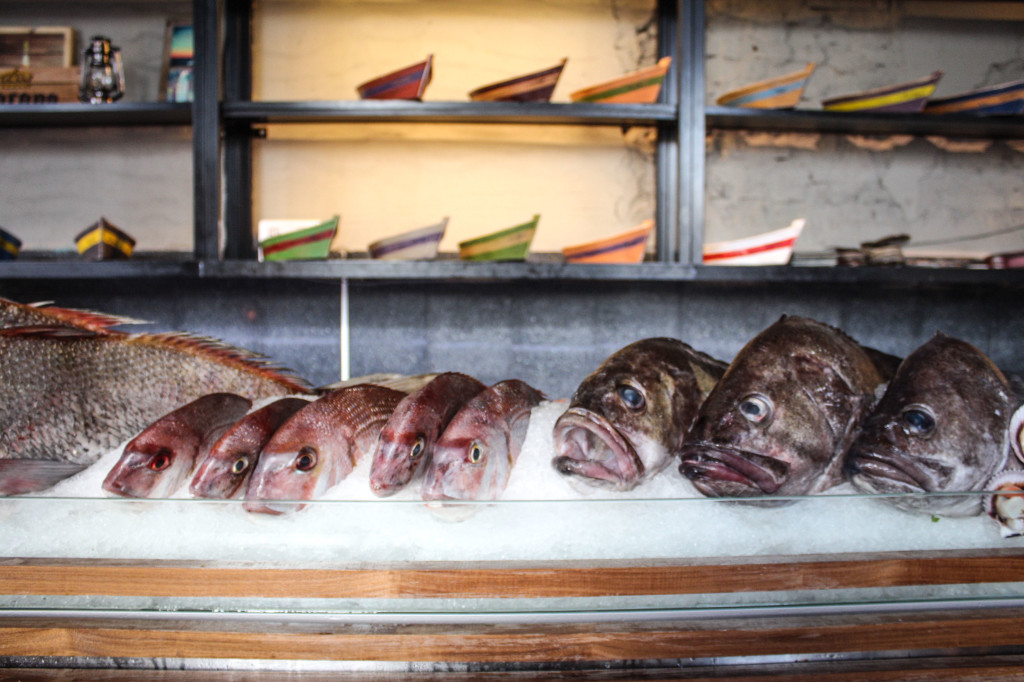 La Mar's team traveled near and far — to Barrio Chino, Mercado Central, along the coast down to Ushuaia, and even inland fresh bodies of water. They talked with fishermen, investigated suppliers, and worked with chefs across the country to find top quality products. While Buenos Aires food culture might not be accustomed to eat from the sea, Argentina's massive coastline is still filled with incredible resources: chernia from Puerto Madryn; jumbo shrimp and scallops from Rawson; anchovies from Mar del Plata; crab from San Antonio, Río Negro; and oysters from San Blas. The Patagonian waters breed the good stuff.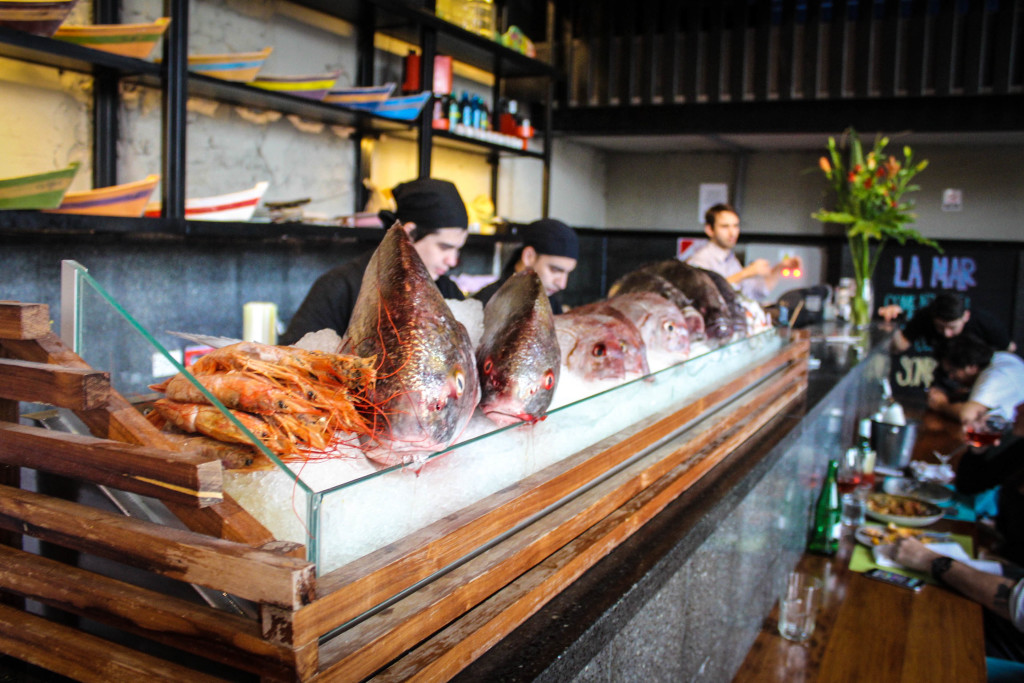 It's a year later, the Acurio hysteria has subdued, the service smoothed out the kinks, the kitchen has found its rhythm, and La Mar has become one of the best Peruvian restaurants in Argentina. There's something about sitting outside in the massive terrace on a warm afternoon with a chilcano (pisco + ginger ale + lime) in one hand and a ceviche spoon in the other — a simple pleasure that pretty much sums up why we go out to eat.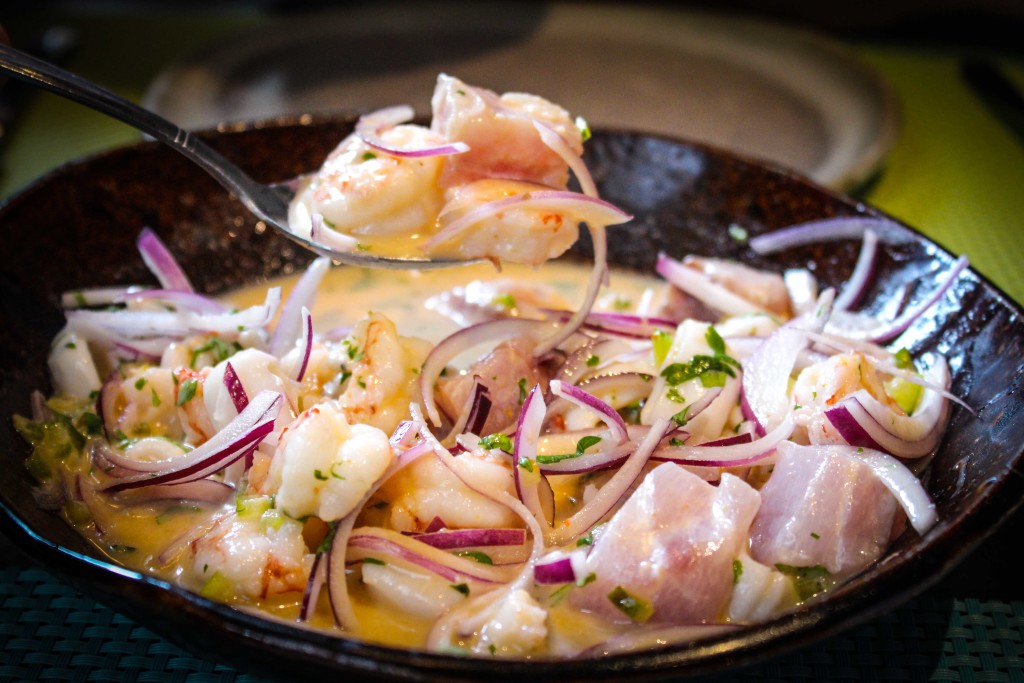 La Mar has one of those overwhelming menus that induces ordering anxiety. It offers ceviches, tiraditos, sushi rolls, nigiris, causas, anticuchos, plus dozens of classic and original dishes. It would be a poor decision not to order a ceviche at a cevichería — so to test the caliber, always start with the simple and traditional: lenguado (sole) and shrimp in a classic leche de tigre juice.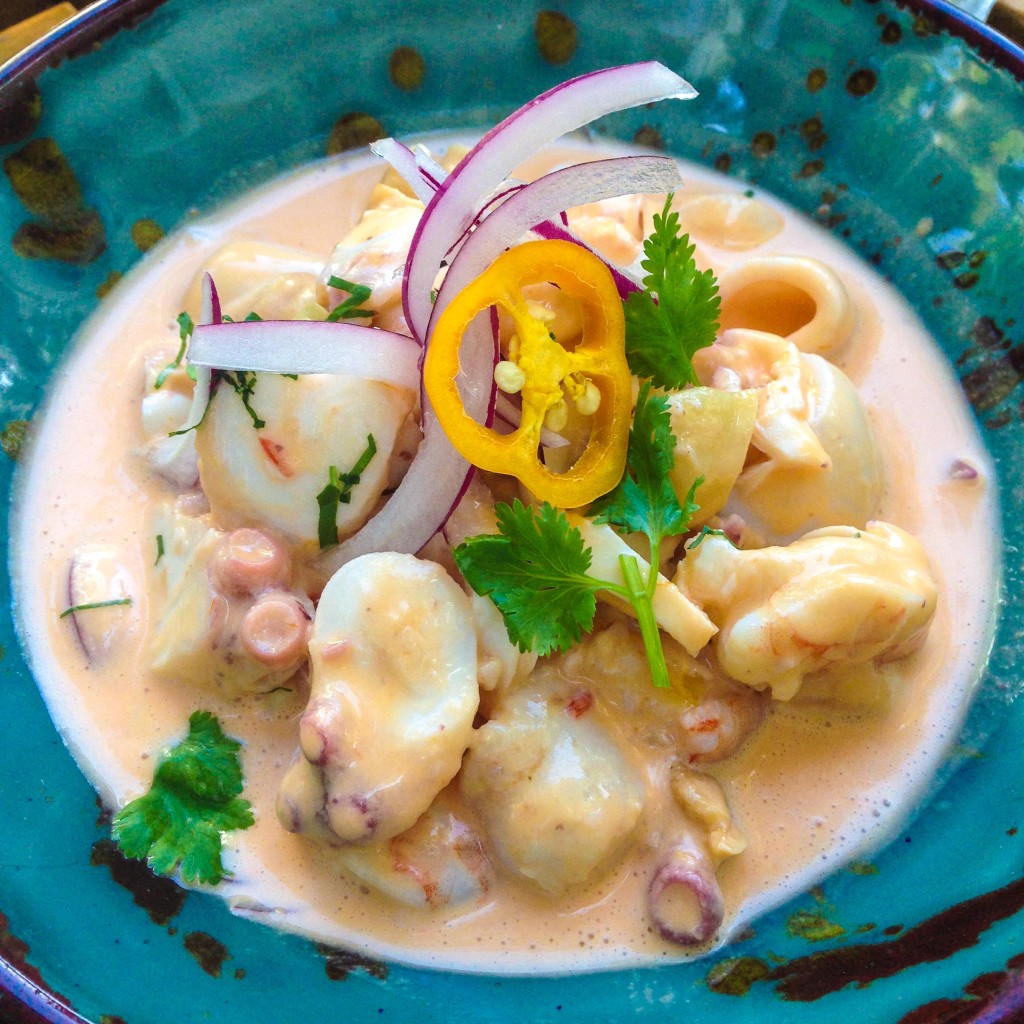 The Miraflores is also a winner. A seafood and fish CEVICHAZO bathing in three ajíes tiger's milk. Spicy, peppery, creamy, octopussy freshness.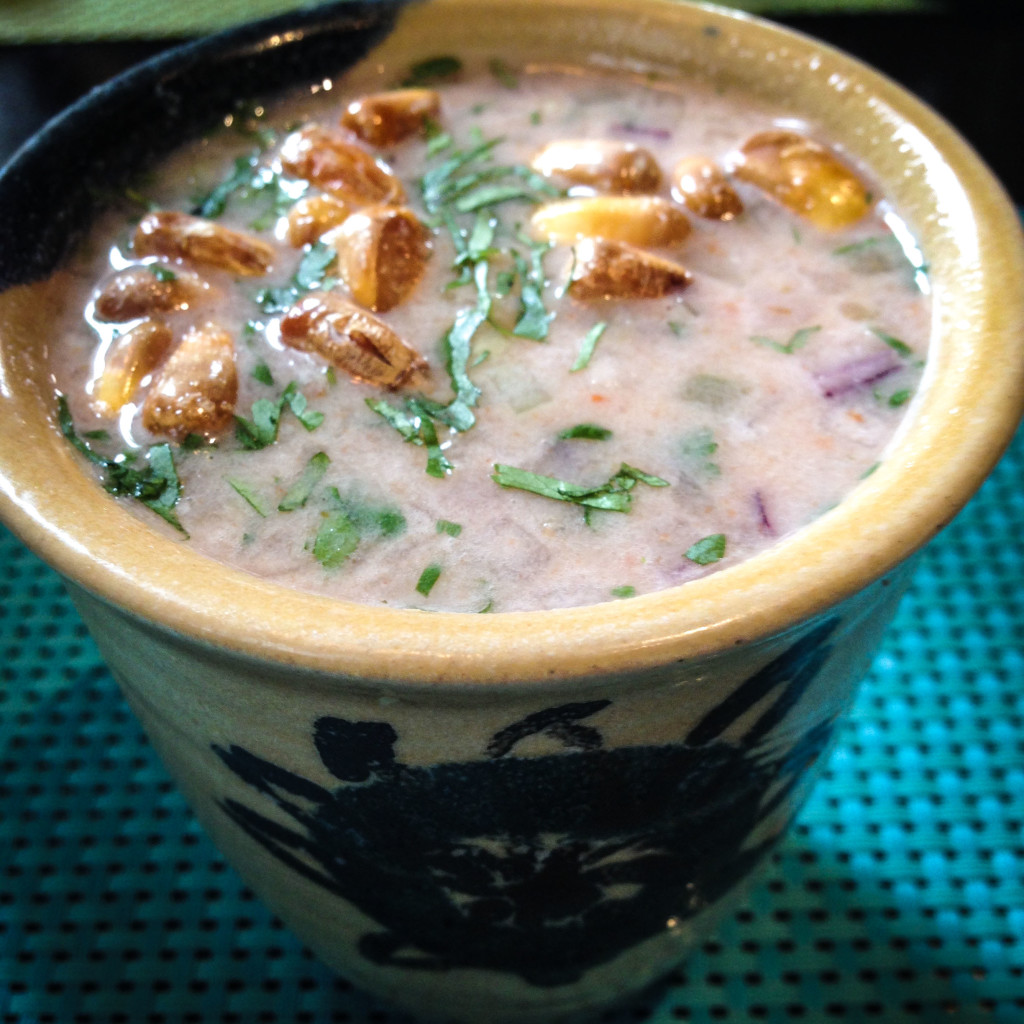 I'd suck from the teat of a tiger if this is what came out. Seriously, a cup of leche de tigre is the cure for any ailment.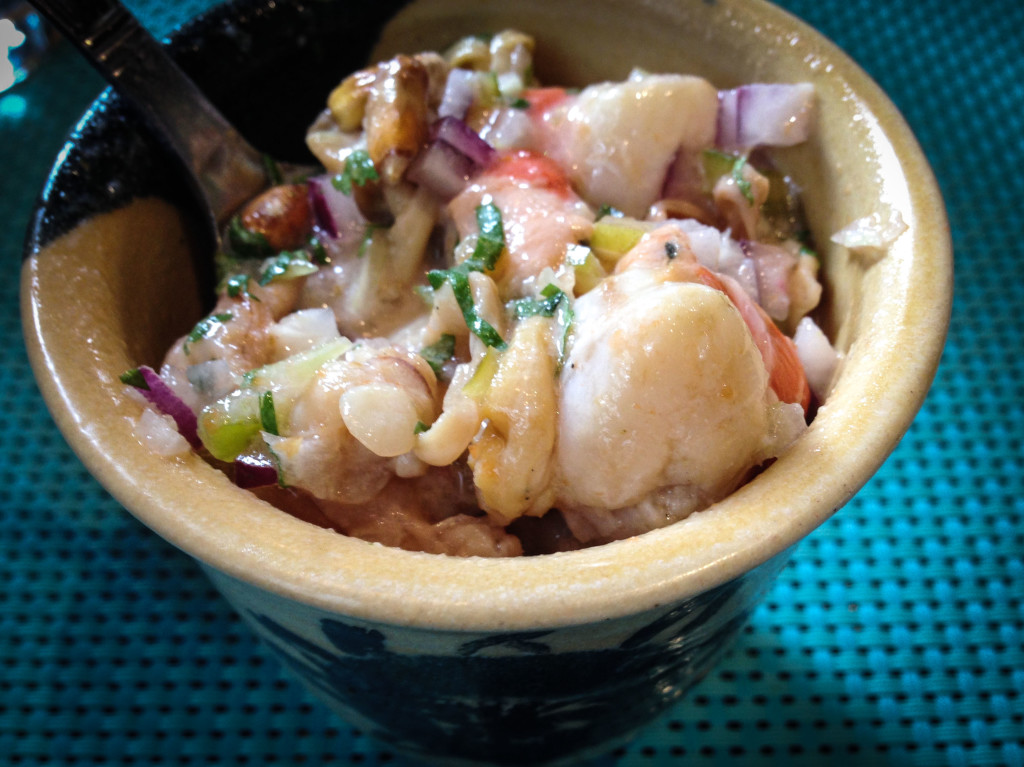 Look at all that sea gold inside.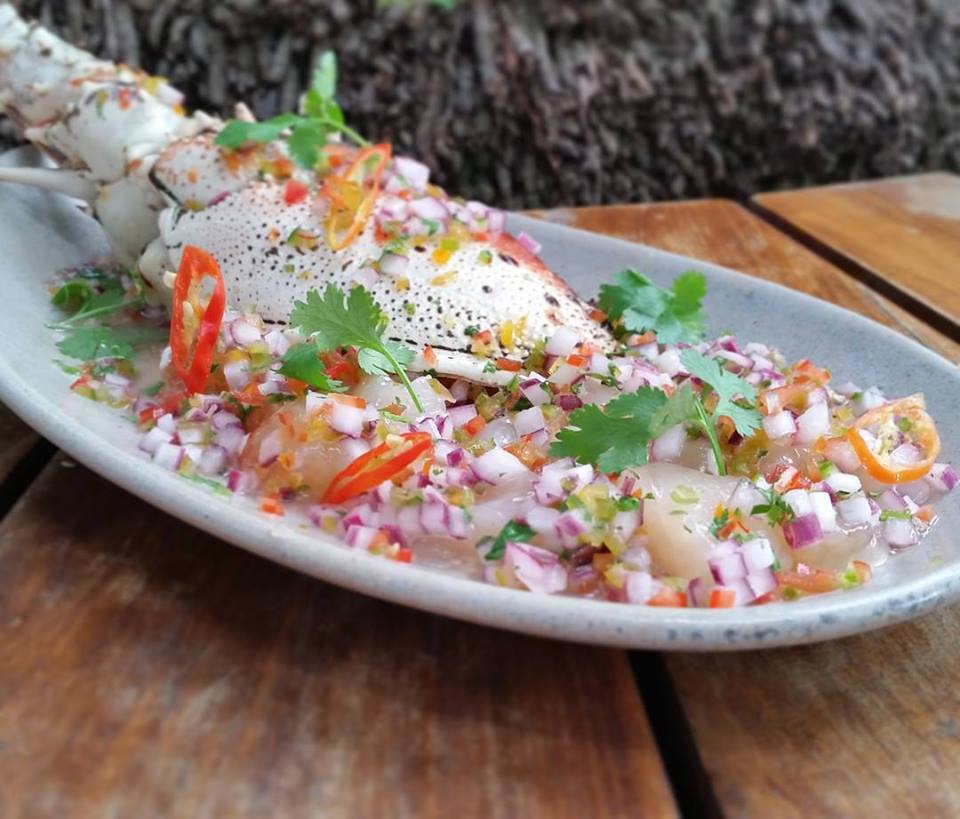 Maybe if you're lucky, the ceviche de langosta (yes, lobster does exist in Argentina) will be happening. (Photo: Anthony Vasquez)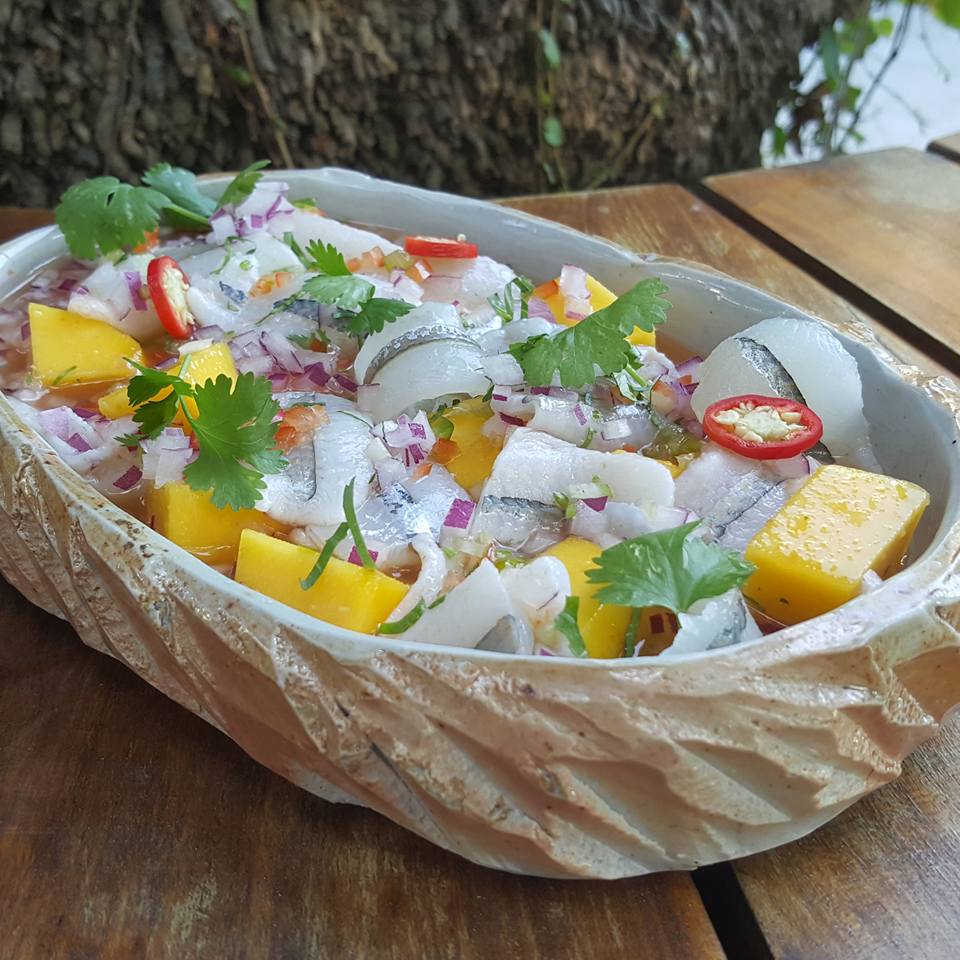 Or the ceviche de pejerreyes (silverside) with mango. (Photo: Anthony Vasquez)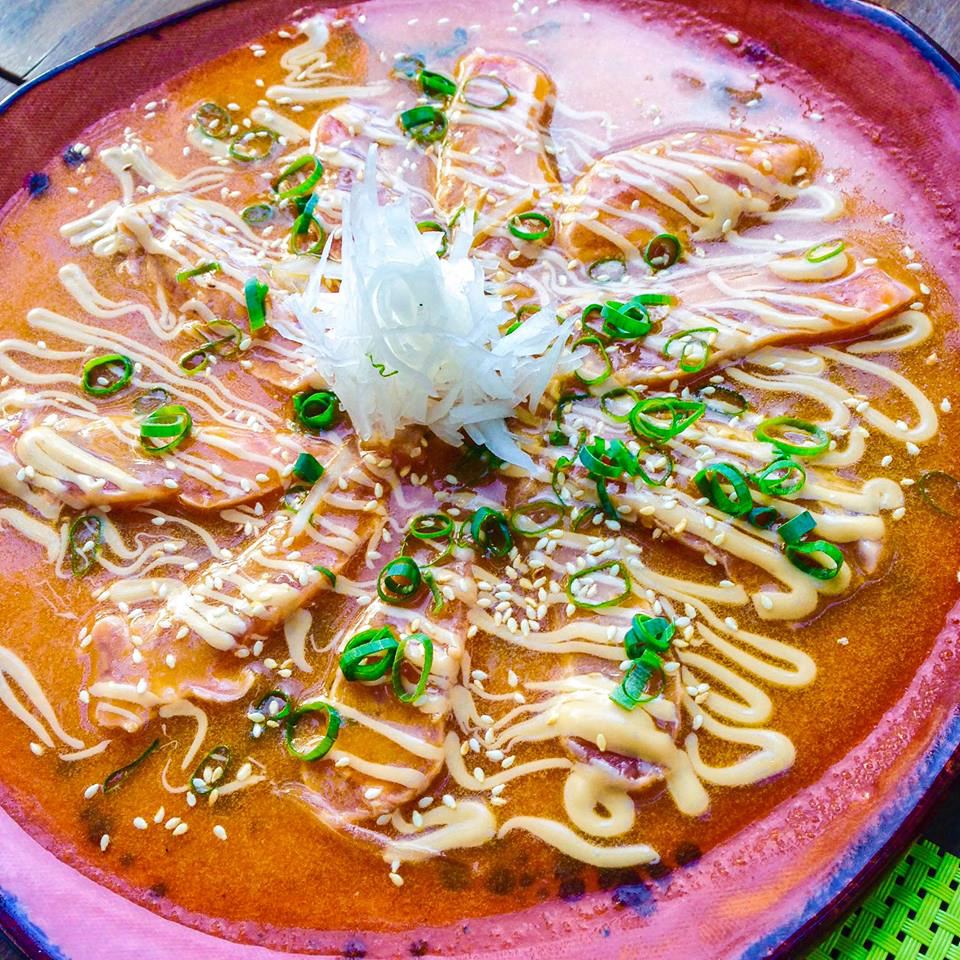 Tiradito Nikkei, salmon tataki in a sweet honey and passionfruit sauce.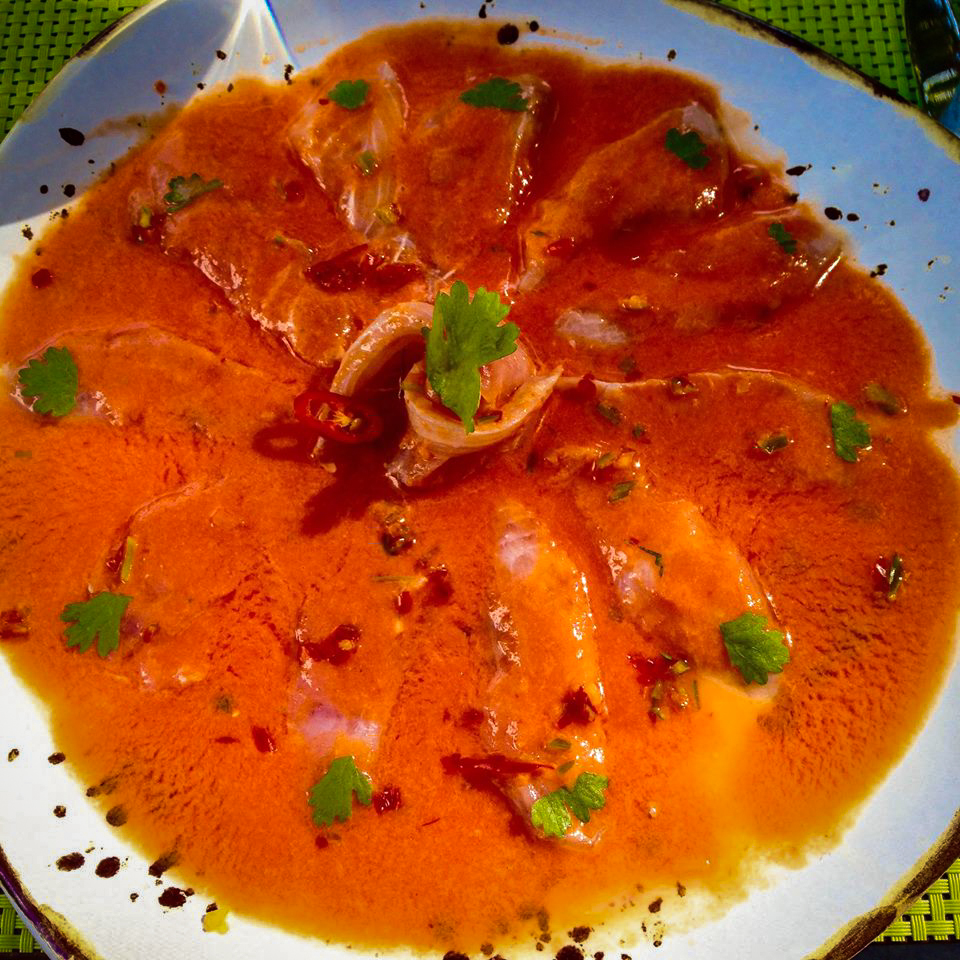 The Tiradito Doble – thinly sliced sole sashimi with spicy rocoto and 3 ajíes sauces.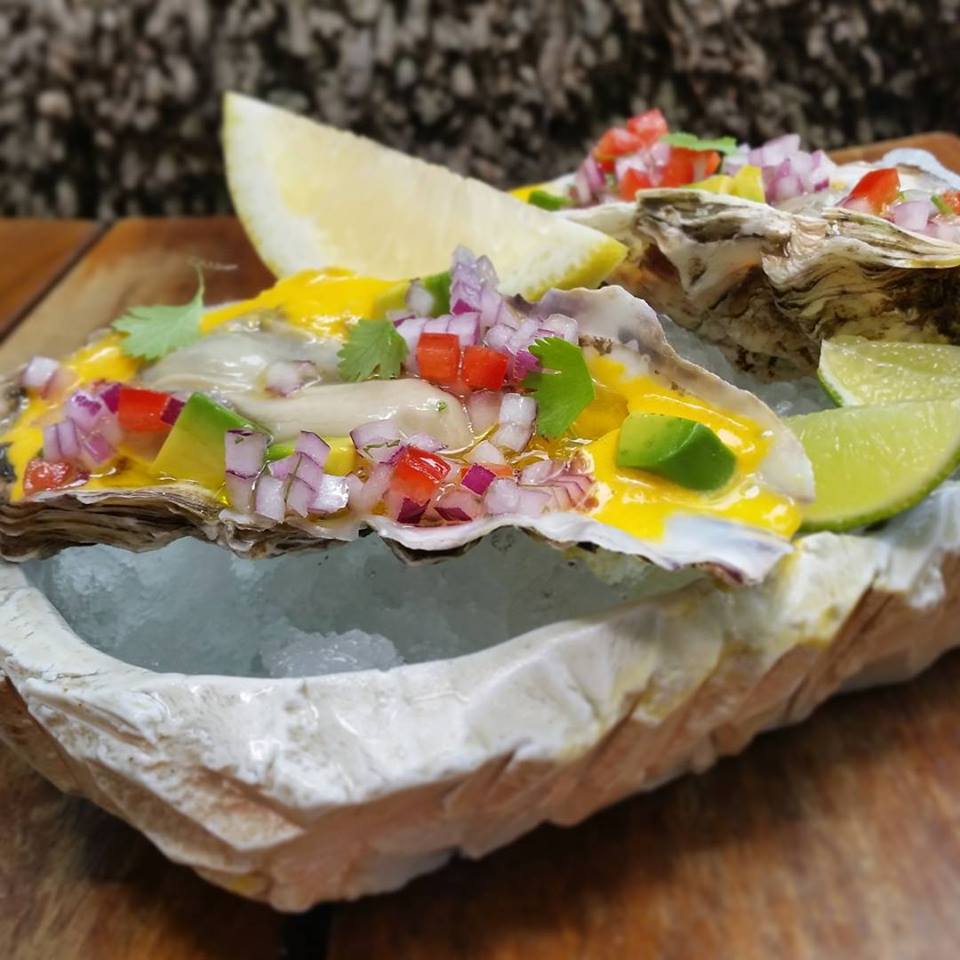 A little oyster a la chalaca action. (Photo: Anthony)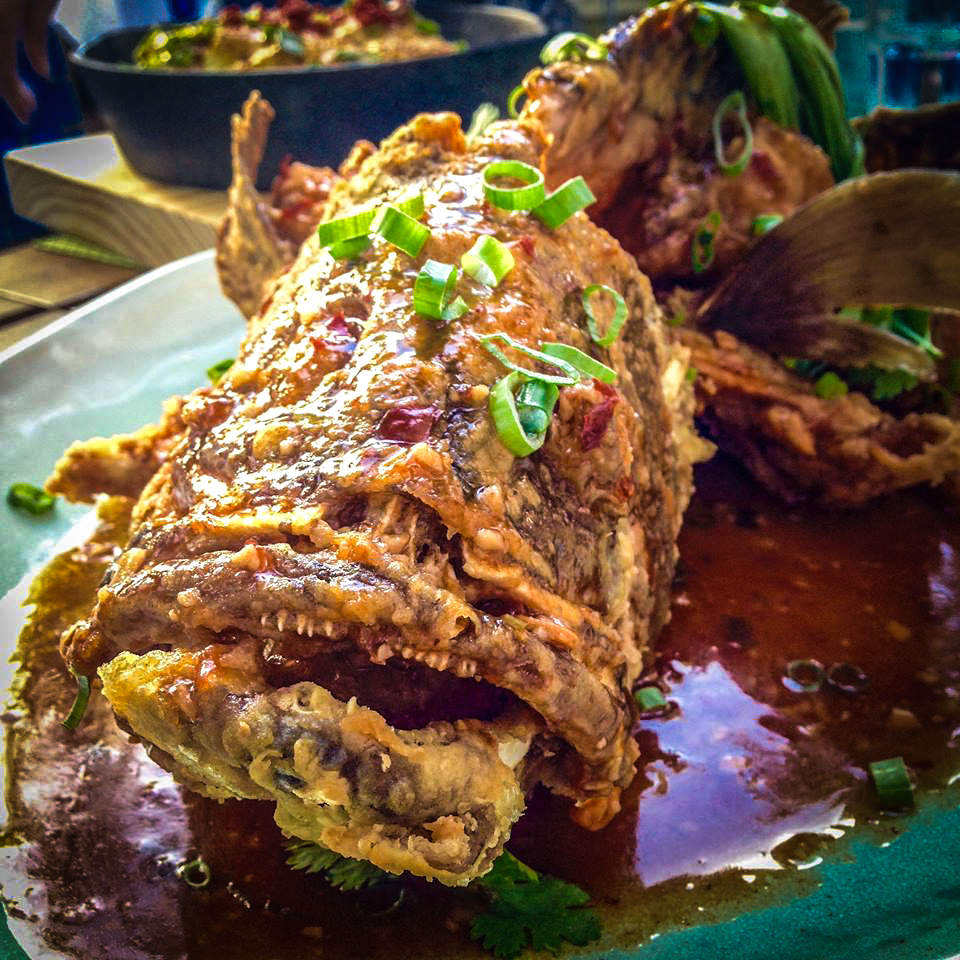 A WHOLE DAMN FRIED FISH drenched in sweet and sour Nikkei sauce with ginger, honey, rocoto pepper and green onion. Yes, those are his teeth. And yes, this fish may haunt your dreams and try to fry you up and eat you down.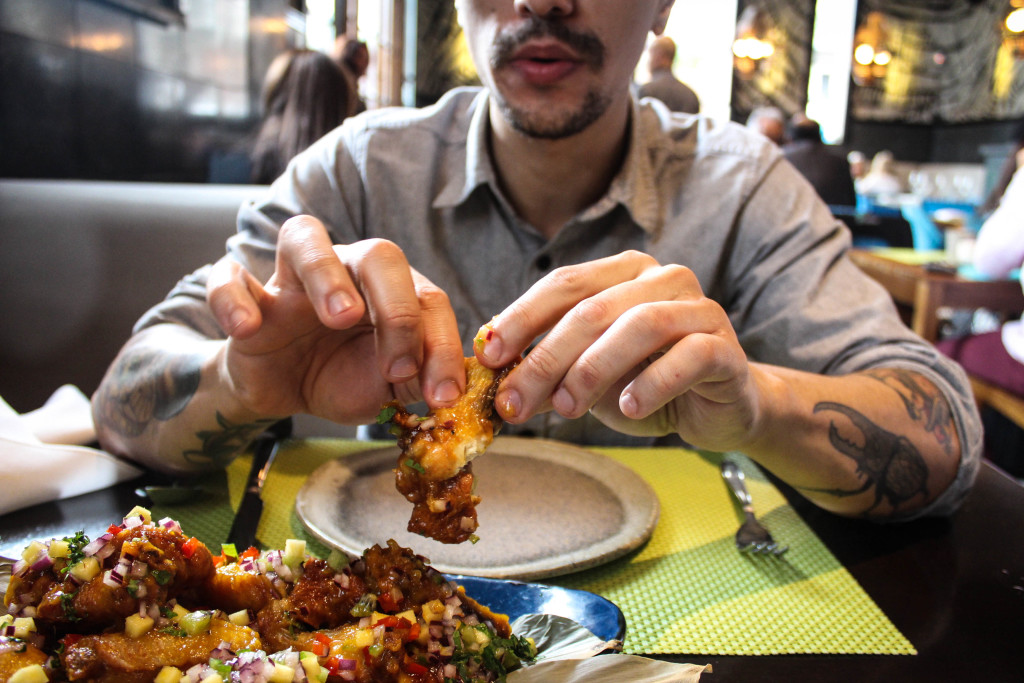 Chicken wings glazed in a sweet and spicy sauce, with pineapple and kiwi for a fruity kick. Your fingers will get all sticky, but it doesn't really matter.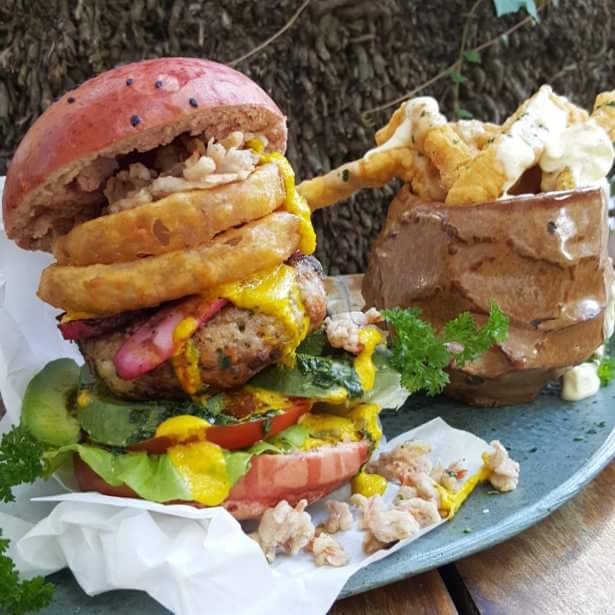 Since Buenos Aires has gone burger crazy, it makes sense for La Mar to give it a go: flat fish and krill burger with avocado, onion rings, fried krill, fried cuttlefish and a rocoto pepper tartar sauce. How one fits this monster in her fat mouth, I don't know… but it will be quite entertaining to watch the attempt. (Photo: Anthony)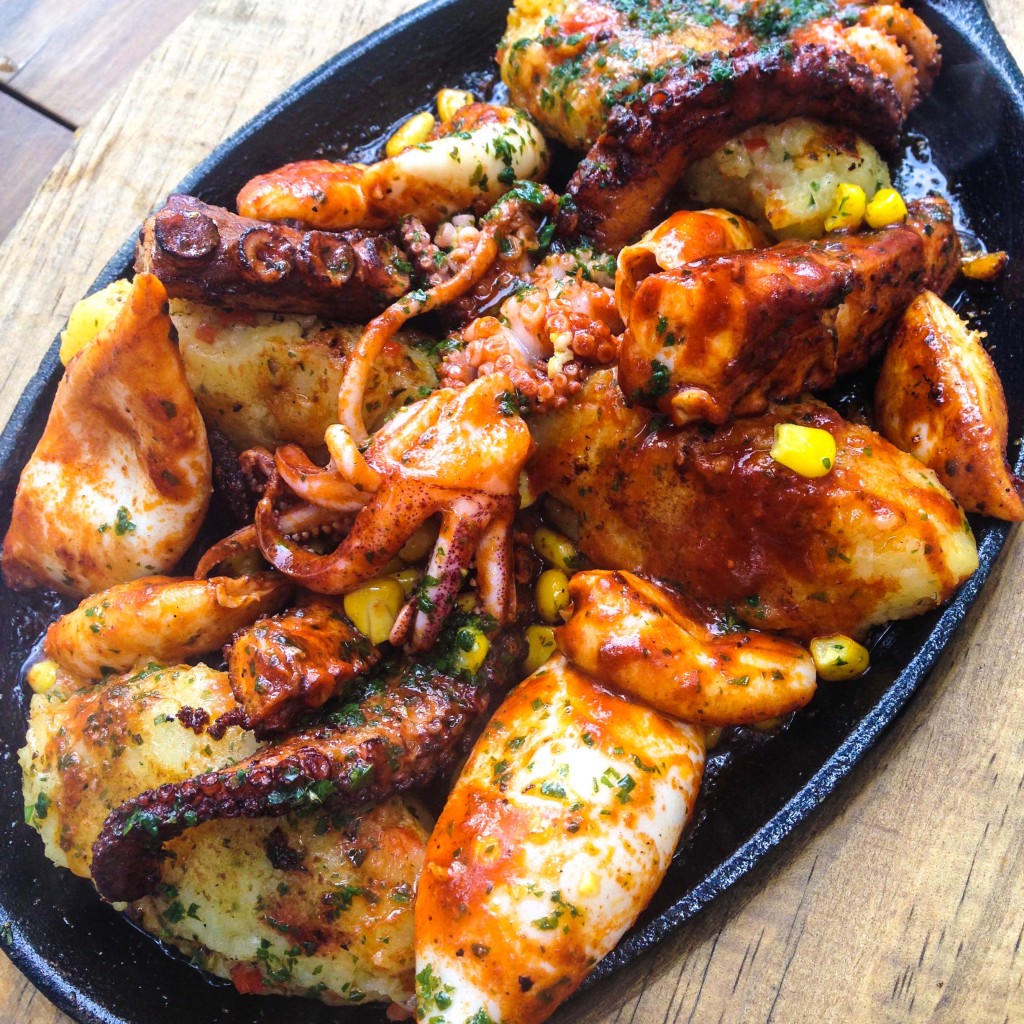 Anti-cuchi-chuchero. This grilled plate is a beautiful being – fresh octopus and baby squid drenched in an anticuchera sauce and served with potatoes and corn.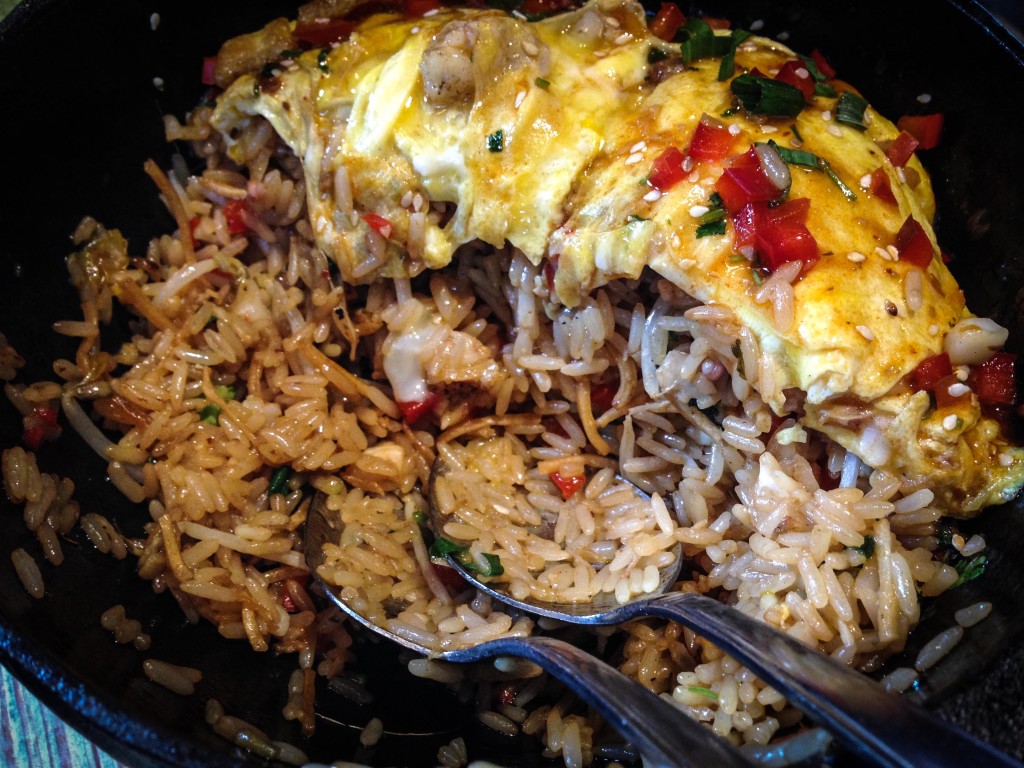 The chaufa aeropuerto – a massive bowl of fried rice, covered in a tortilla (omelette) with shrimp and Nikkei "juices."

Potato lovers can celebrate Peru's papa culture with this colorful 50 shades of causas boat.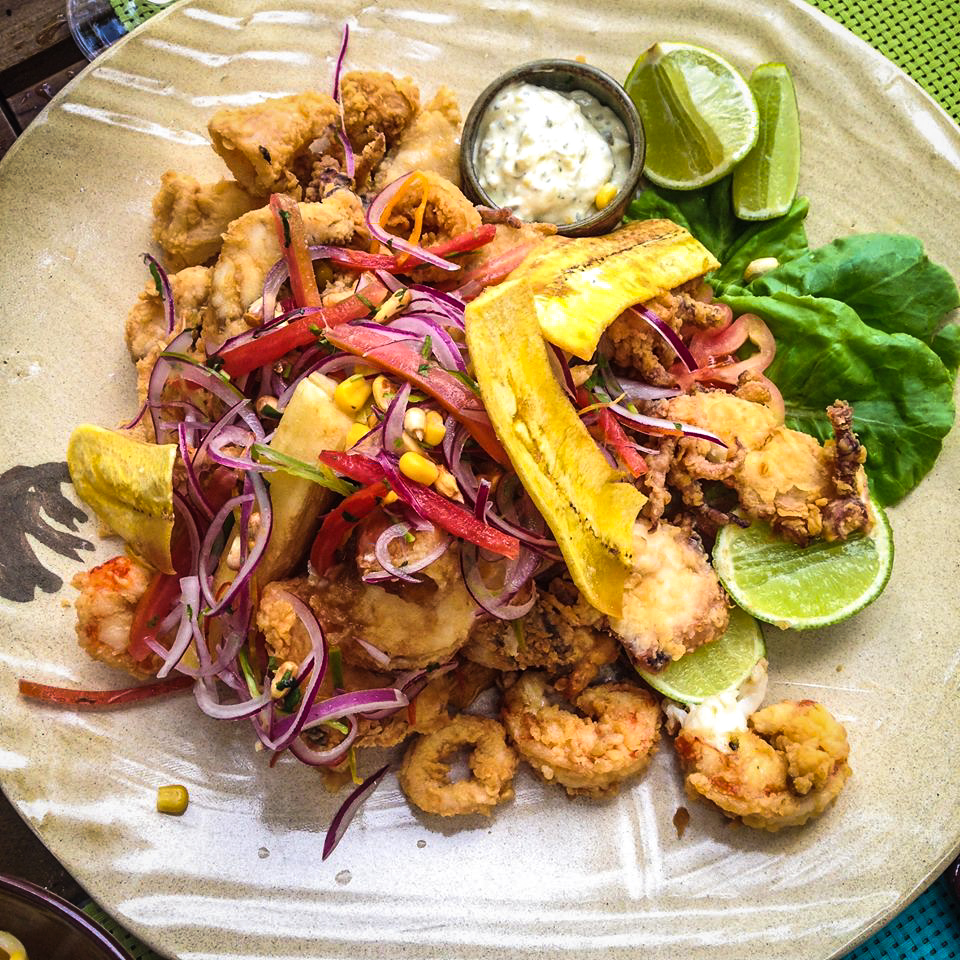 Hey, my name is jalea, and I'm DANGEROUS and addictive. But I make the world a better and fatter place, one fried shrimp, squid, fish, mandioc, plantain chip and lime squeeze at a time.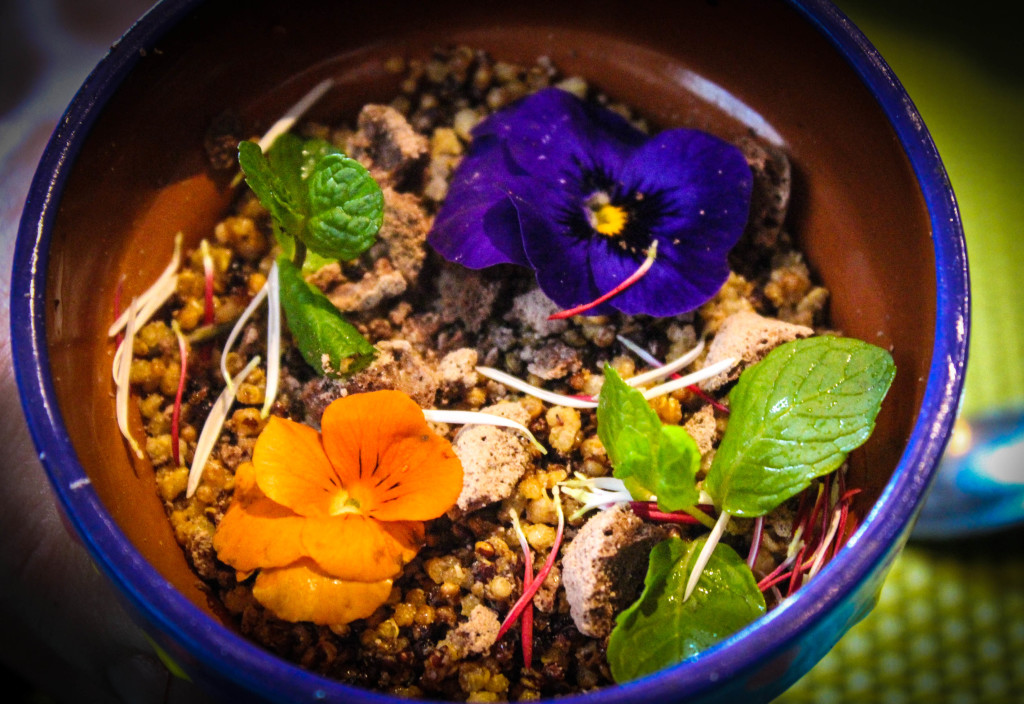 Remember in Elementary School when you got to make DIRT dessert — crushing up oreos, packing it in a flower pot, and adding a bag of gummy worms? Well, this is the sophisticated portrayal of my favorite edible art project. La Mar's Chocolate Fortunato is a chocolate mousse, made with cacao from the Amazon, crunchy quinoa and flowers.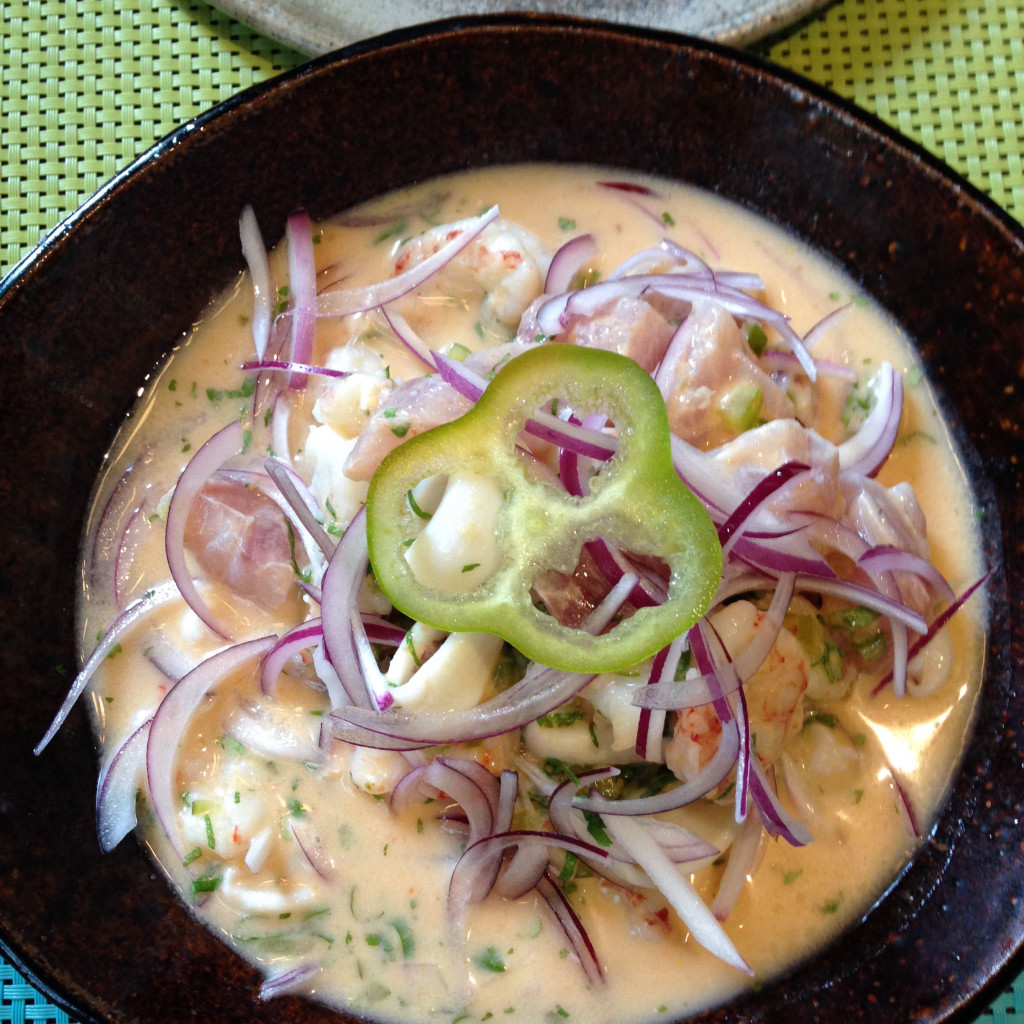 And just a final survey: ceviche or cebiche?
La Mar Cebichería Buenos Aires
Arévalo 2024 (corner of Nicaragua), Palermo Hollywood
Tel.4776-5543
Hours: Tues – Sat: 12:30pm-4pm; 8pm – close & Sundays: 12pm – 5:30pm
Facebook // Twitter // Instagram
Average cost per person: ARS$450
Comments