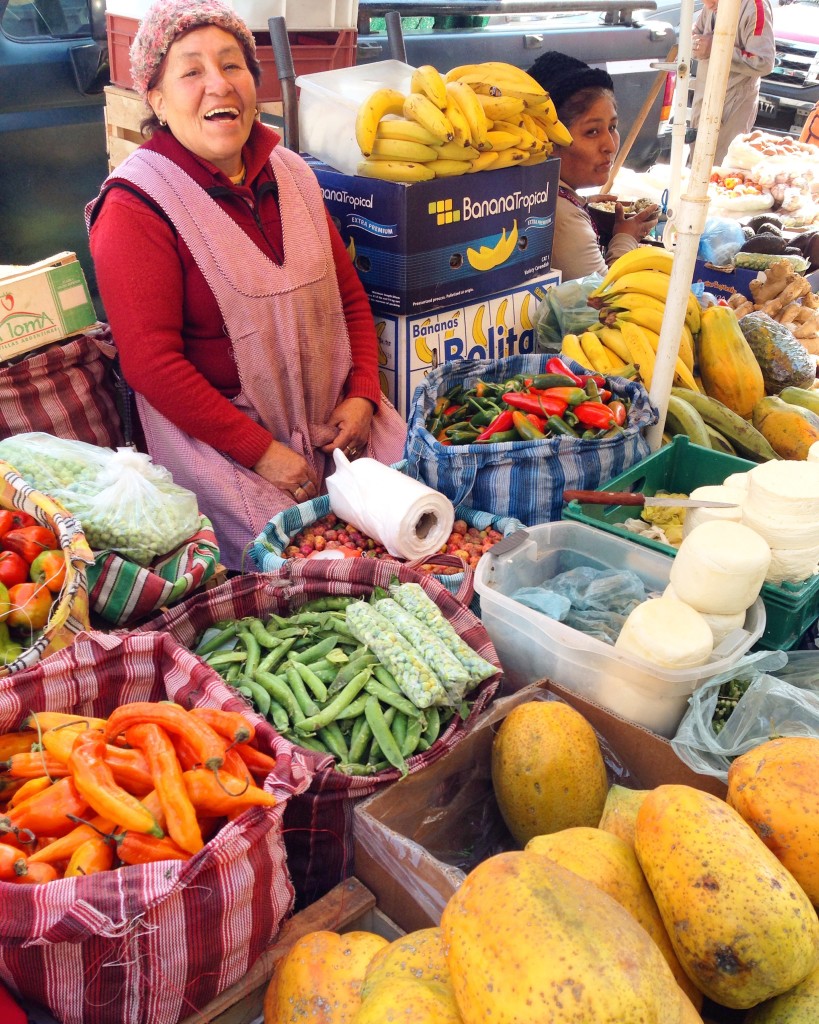 Move over Barrio Chino, because the Bolivian market in Liniers is where it's at. On the first blocks of José León Suárez, between Ibarrola and Ramón L. Falcón, steps away from Rivadavia 11500 and the Liniers train station, a little piece of Bolivia emerges. With that latin street food smell and bustle, colorful Andean tubers, tropical fruits, exotic herbs, and a rainbow of spicy ají peppers, Liniers market is THE destination for any cook or spice lover in Buenos Aires.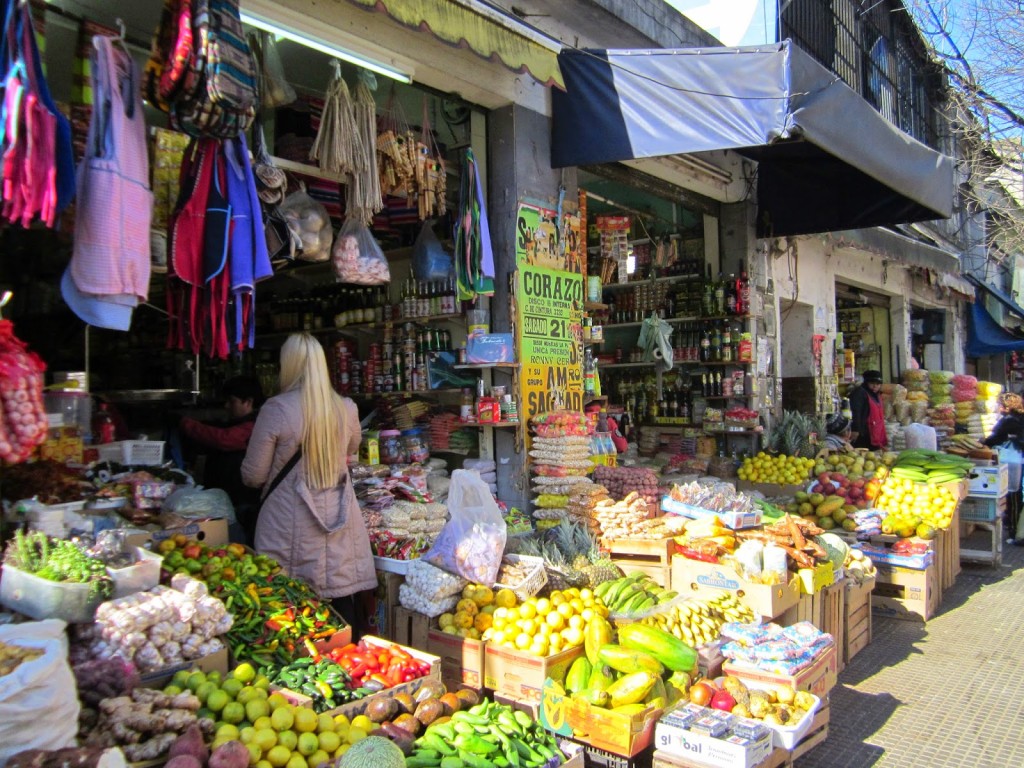 I was always warned by unsolicited advisors not to go to Liniers: "It's too dangerous and you are a girl and too rubia and too gringa and too white to go". Sure, I wouldn't roll ten deep with my best crew of study abroaders, whip out the iPhone 8, and scream in English, but Liniers certainly is not as sketchy as these exaggerators warned. It might not be near Palermo, but it's located in a beautiful working class barrio filled with edible treasures. Plus, it's not far from the Feria de Mataderos, my favorite fair in Buenos Aires. (Photo: Recopiladores Sabores)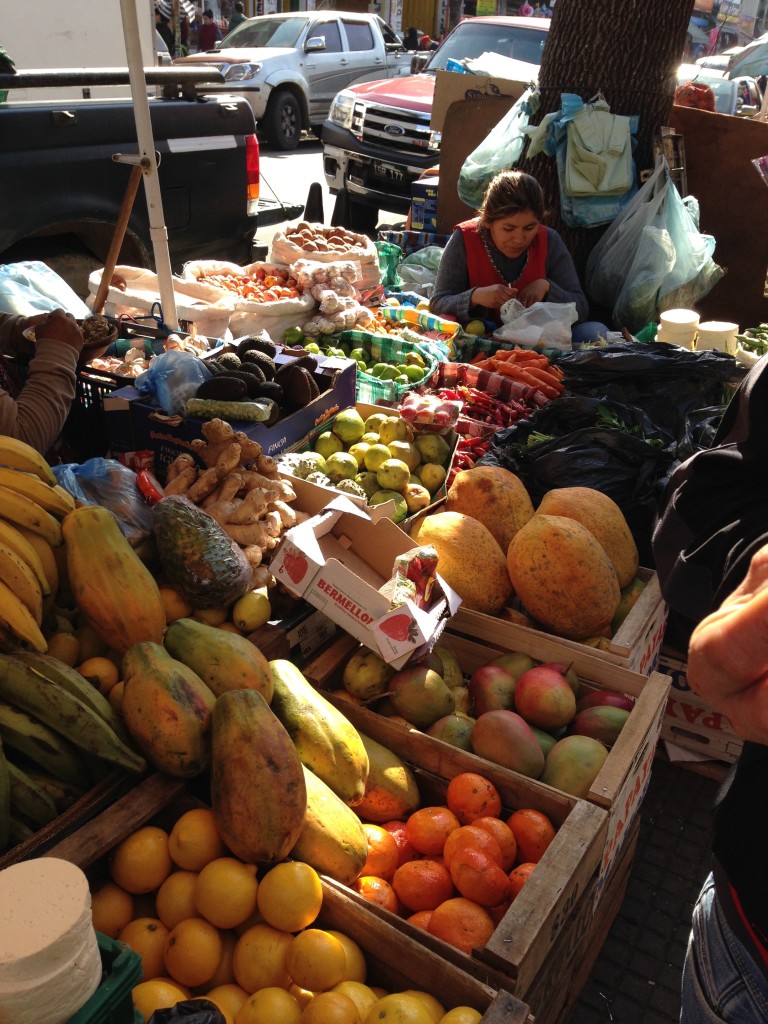 There's a sort of chaotic order to the way the market works: Bolivian ladies set up shop on the street selling breads, cheeses, fruits, vegetables, and all sorts of randomness from hair brushes to headphones. Some have street food shopping carts, while the majority are surrounded by a fortress of produce and ingredients. A few shops are known for their selection of dried goods, and then, the restaurants, which are pretty much all Bolivian and serve favorites like flavorful soups, salteñas (BOMB Bolivian empanadas), and fried pollo broaster chicken.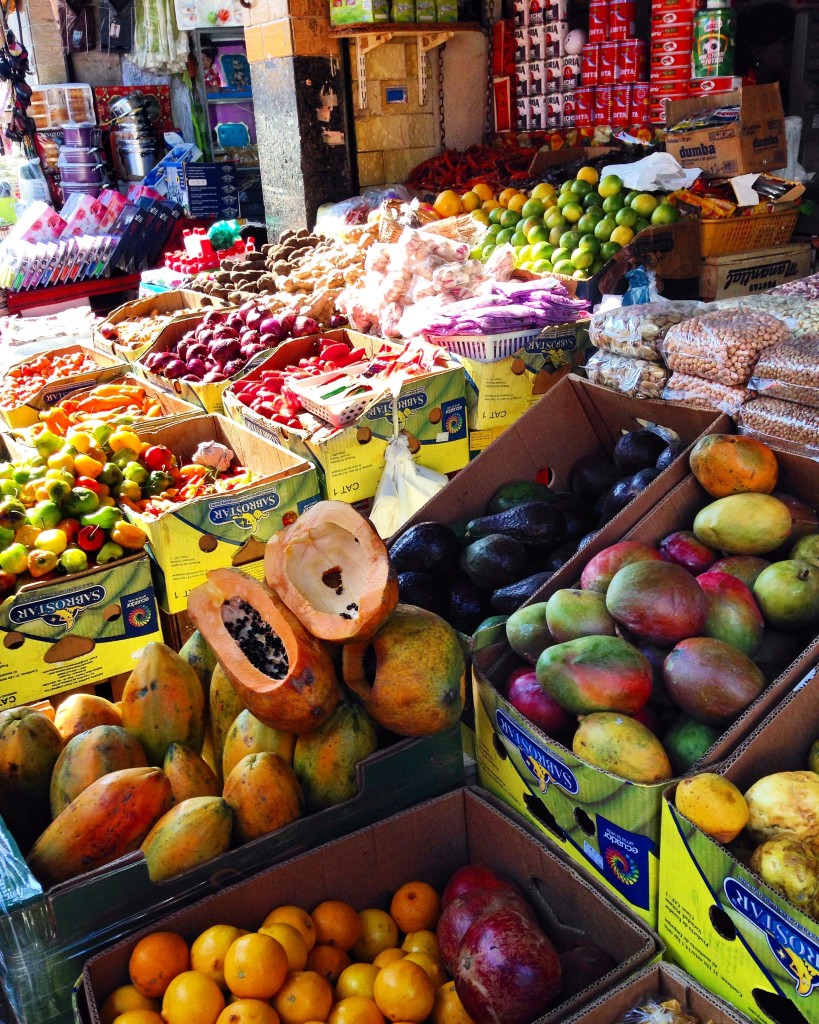 The produce varies depending on the season, but you can bet you'll find lots of wonders you'd never come across at the verdulería in your barrio. I keep my eyes peeled on all the produce, all of the hidden gems stacked inside woven plastic and garbage bags, just calling out my name.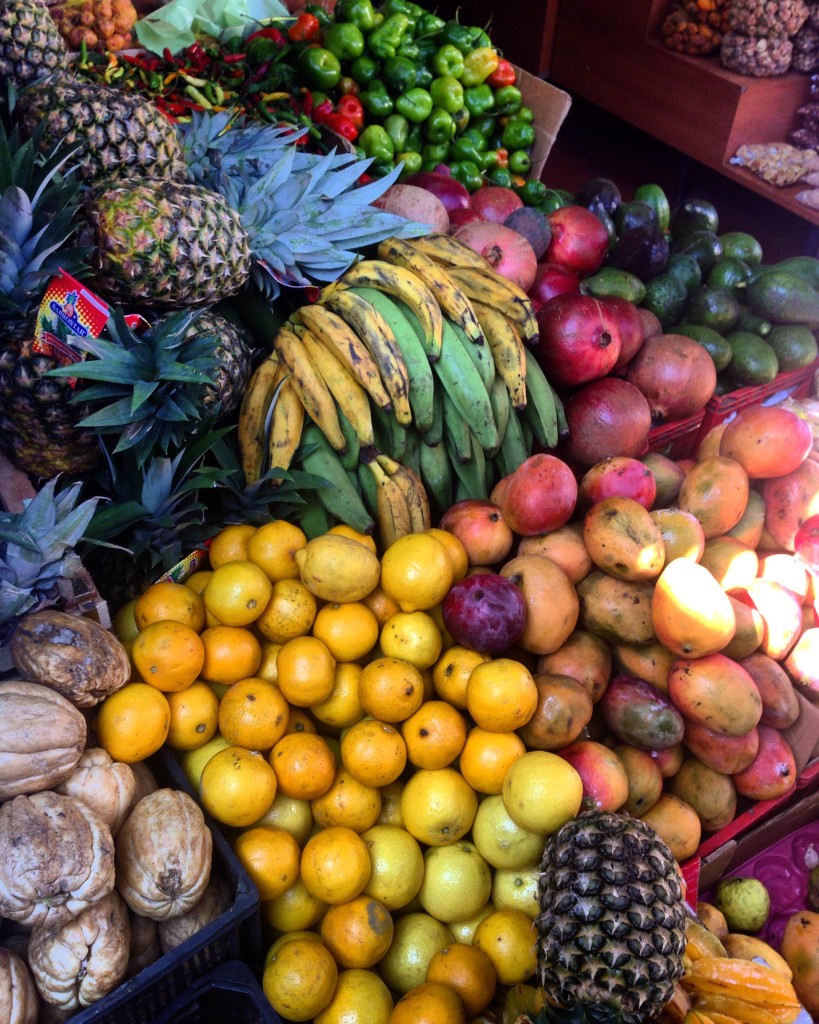 At the end of winter, I found green and ripe plantains, mangoes, pineapples, guayabas, papayas, passionfruit, carambola, pomegranates, and avocados, but as the seasons change, so do the ingredients and prices.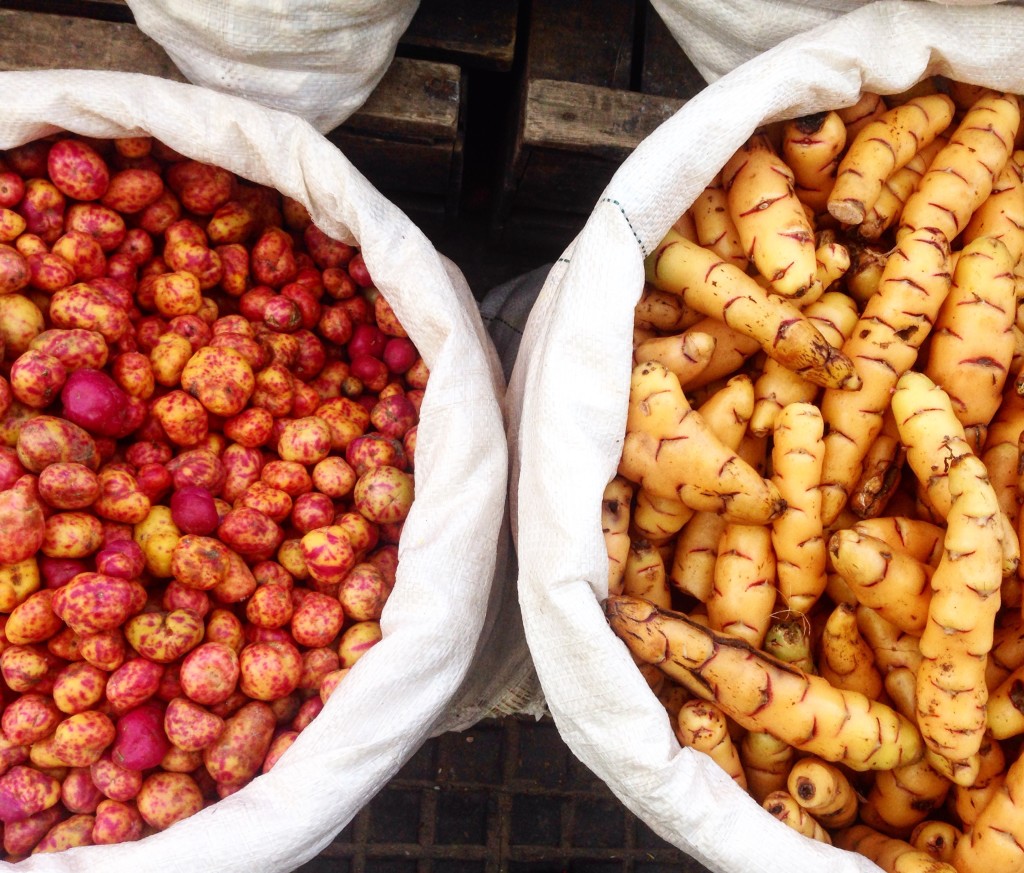 All different kinds of potatoes can be found in Liniers – which makes sense considering Bolivia cultivates more than 1500 varieties of tubers. In Argentina these are called papines andinos, like the ones above including colorful papalisa (or ulluco) and oca (the ones that looks like carrot fingers).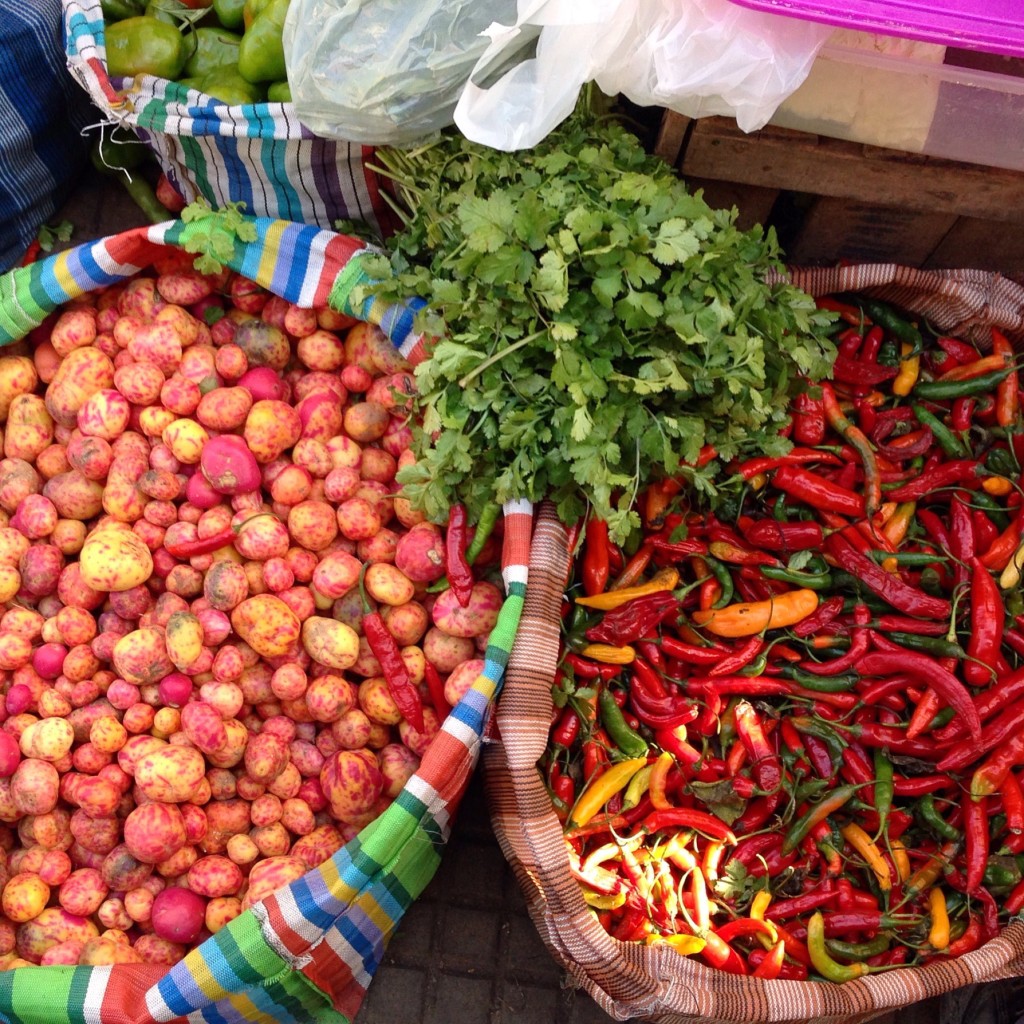 All kinds of chili peppers are available: rocoto, jalapeños, and the long thin Bolivian ají peppers that come in vibrant red, green, yellow and organge. Of course, herbs like cilantro, huacatay and kirkiña are in abundance.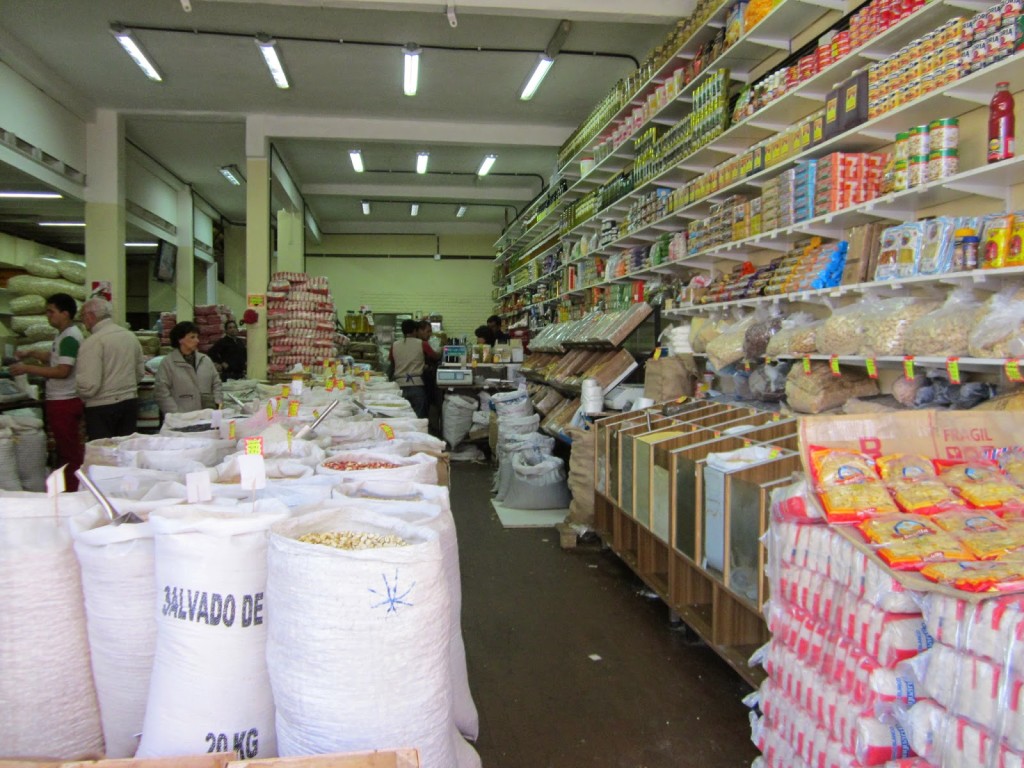 A few stores are known for their well priced selection of dried ingredients. It's a similar style to Barrio Chino's Casa China with massive bags filled with loose beans, corn, flour, spices, nuts, and dried fruits including *real* dried cranberries ($30 pesos for 100g). (Photo: Recopiladores Sabores)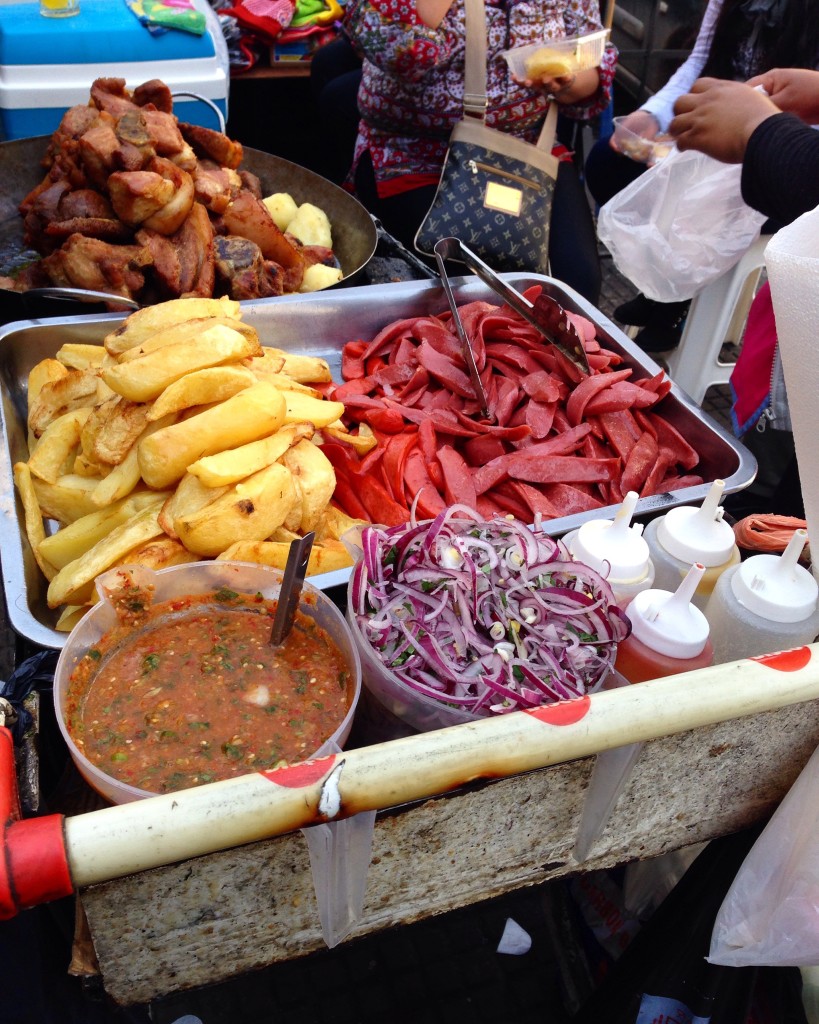 A literal street food (shopping) cart of champions: SALCHIPAPA, yo! Salchicha + fried papa + criollo onion salsa + spicy cilantro peanut sauce + a 'lil chicharrón photo bomb  = MY DREAMS JUST CAME TRUE.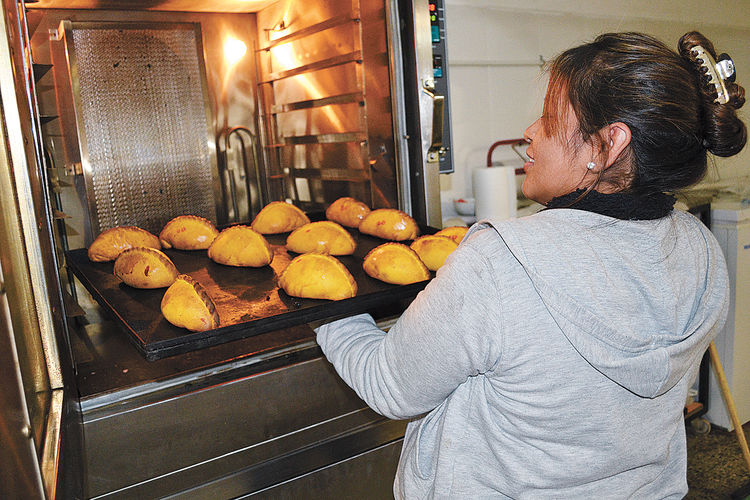 If you've never had a salteña, you are really missing out. I'm not talking about the empanadas from Salta — this is the Bolivian variety with a thick, sweet dough and filled with a stew of sweet (suave) or spicy (picante) meat (carne) or chicken (pollo). Salteñería el Conejo (Suárez 216) is probably the city's most famous salteña empanada shop with multiple locations across BA, including the Liniers local. (Photo: La Razon).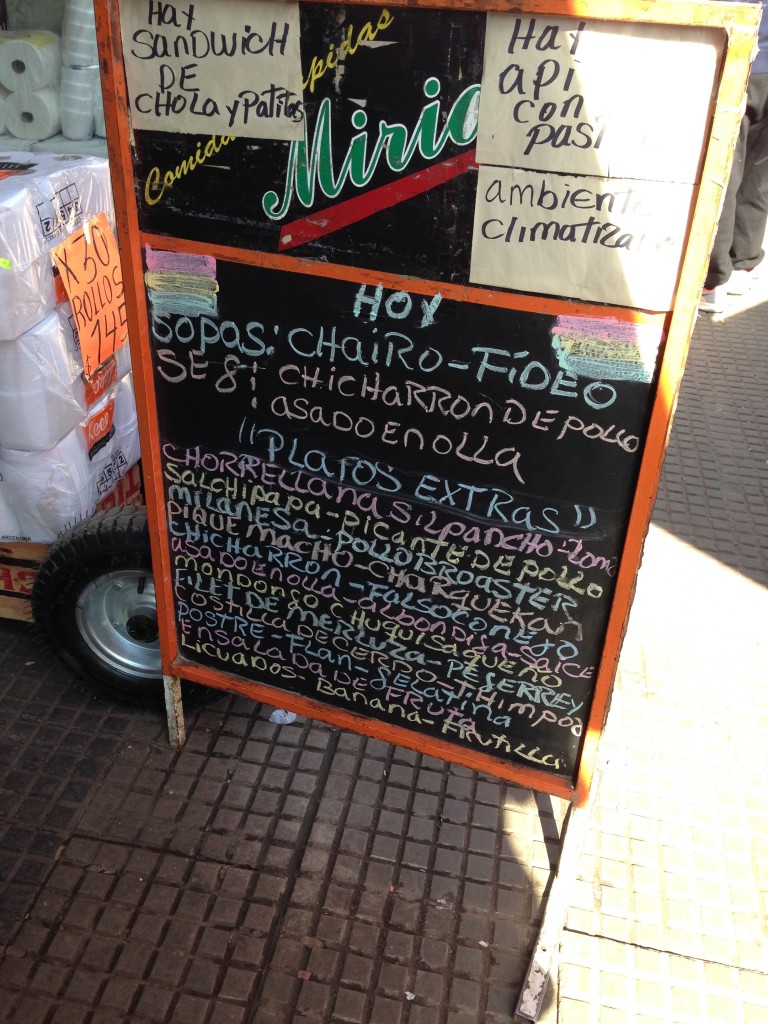 Miriam (Ibarrola 7184) is the most famous restaurant in the neighborhood, as it should be with three locations in a two block radius. This is the place to try dishes like sopa de maní, the flavorful Bolivian peanut soup, falso conejo, picante de pollo and a wide selection of fruit juices. Then, there's the fast food fried chicken shops, like Pollo Copacabana (Ibarrola 7276 & 7291) and Rico Pollo (Ibarrola 7193), which line the entire area and serve cheap combos of pollo frito with French fries and Inka Cola or mocochinchi, a cold peach cider-like drink.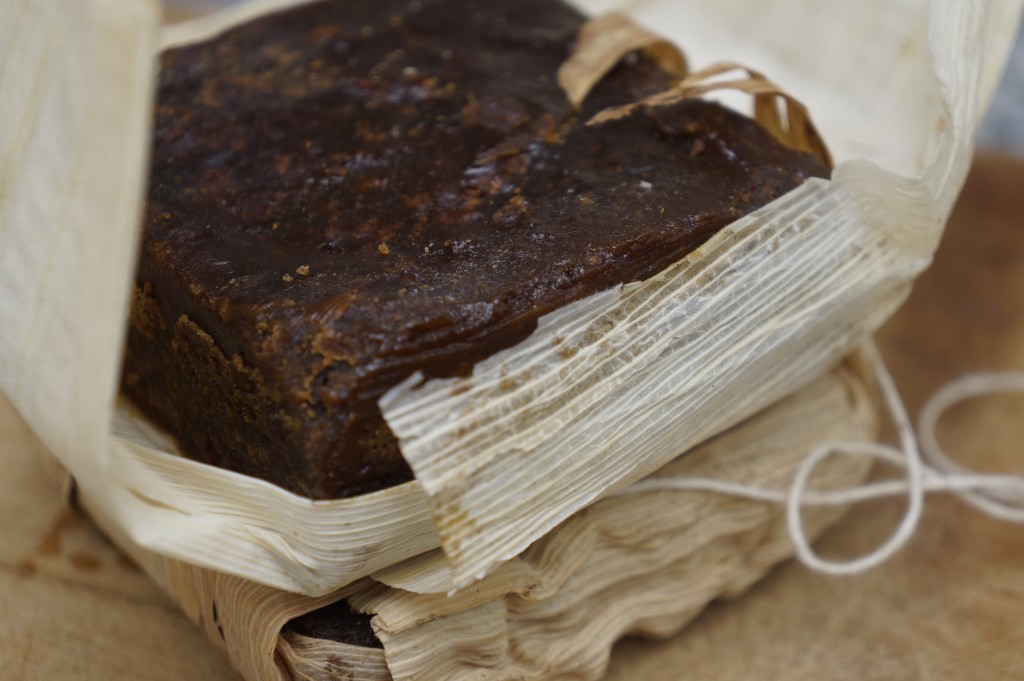 A little panela (papelón), aka whole cane sugar to sweeten the day.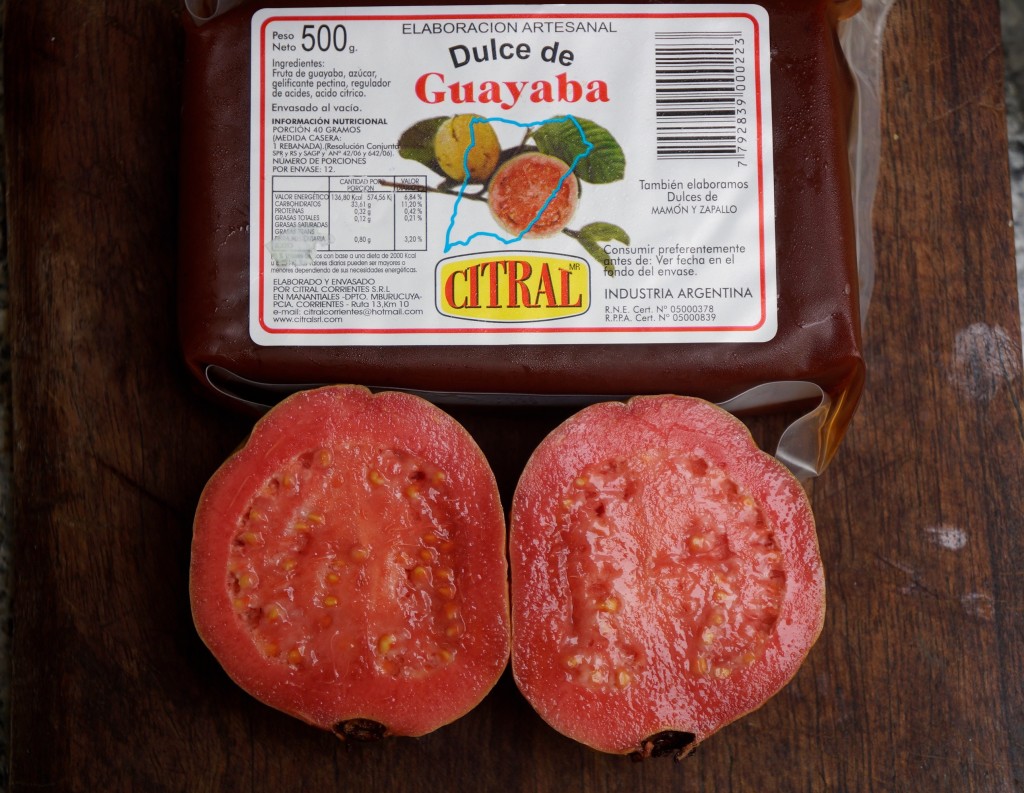 Some tart guava, plus a little dulce de g.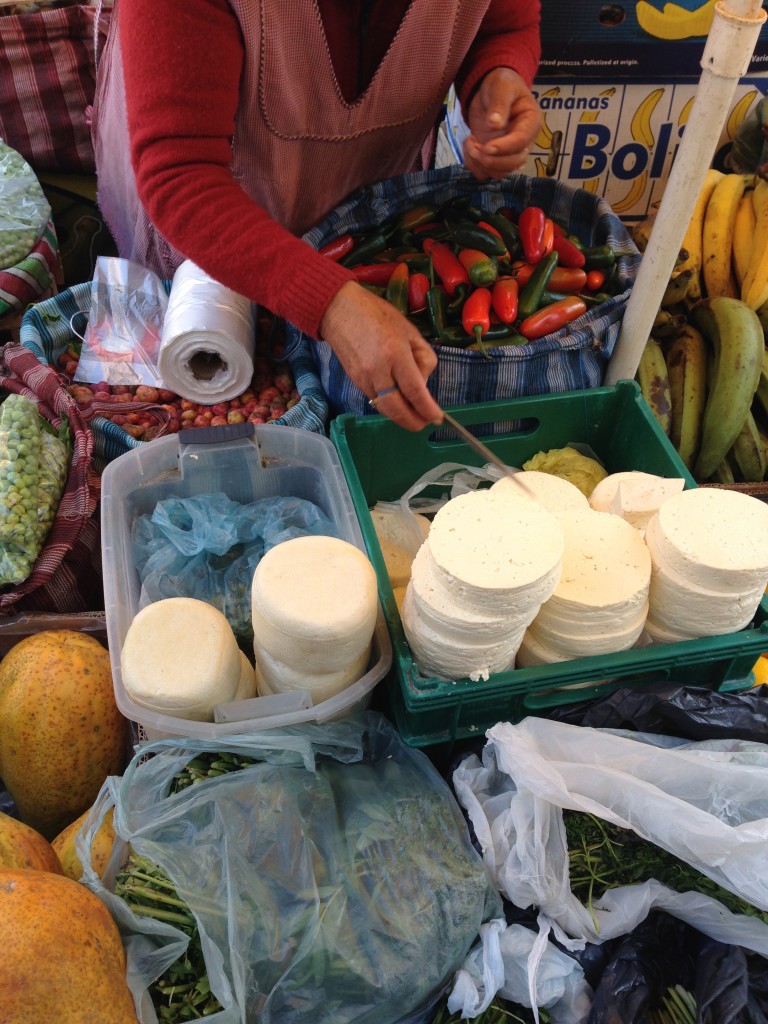 Street cheese, jalapeños, and plantains living together in harmony.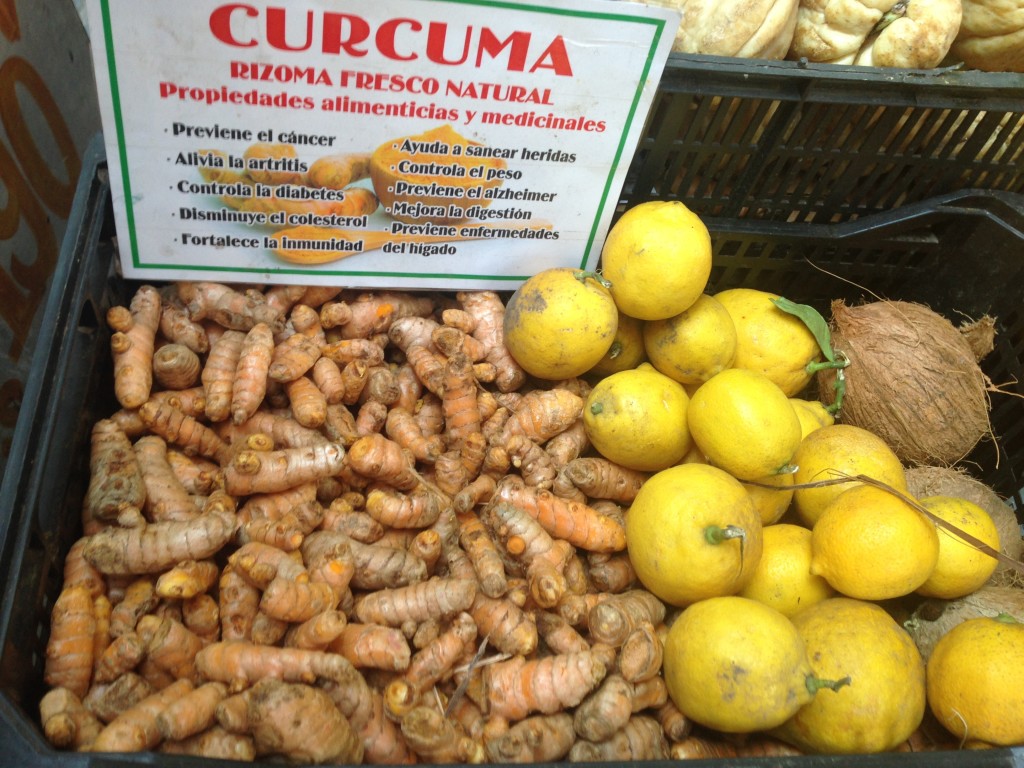 All in one: FRESH curcuma root, lemons, and a coconut.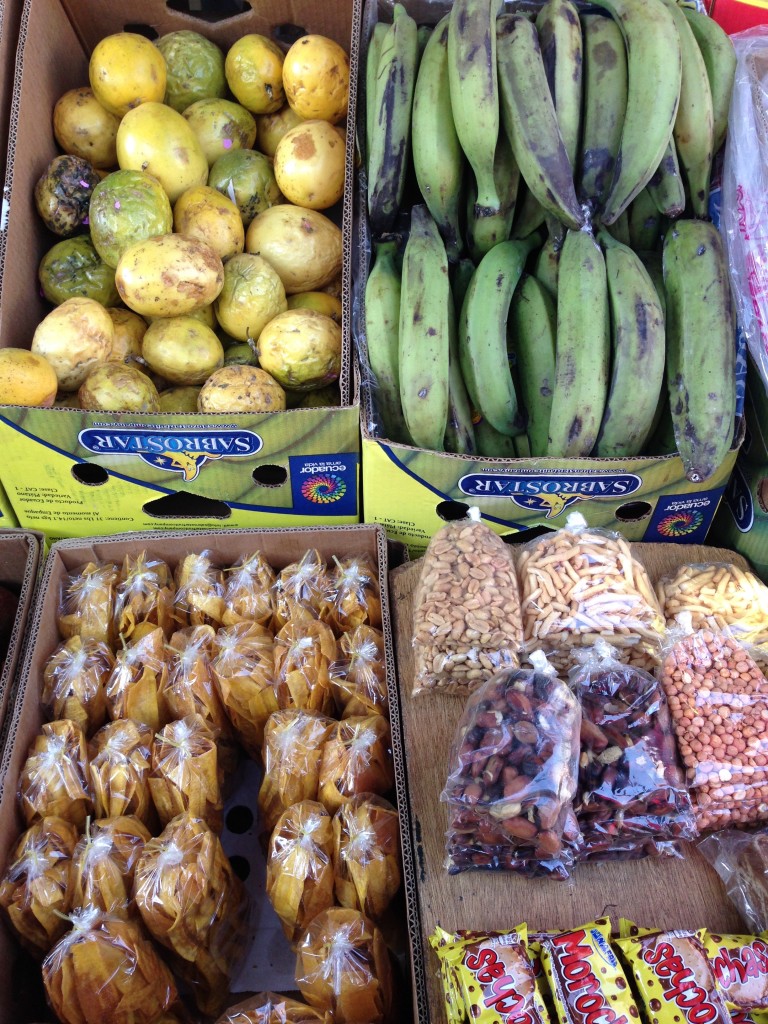 Maracuyá, plantains, plantain chips, and other salty nutty snacks.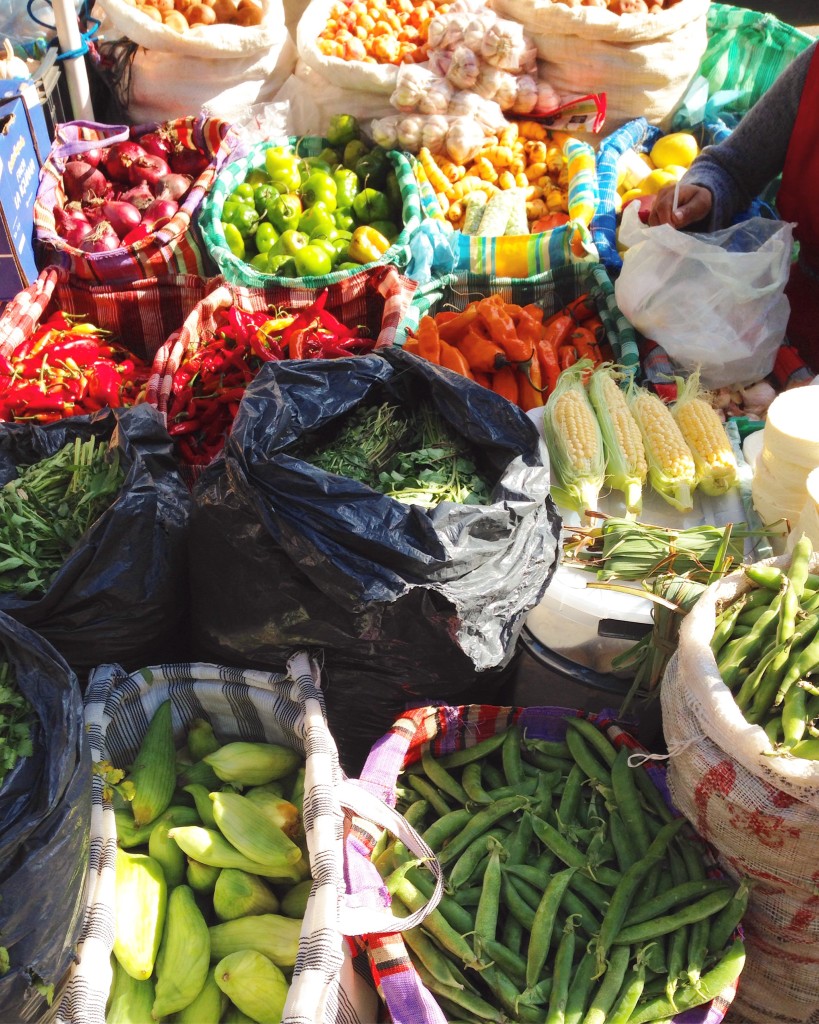 Shout out to my guide, Javier Urondo of Urondo Bar, for enlightening me on all the Porteño action that happens south of Rivadavia.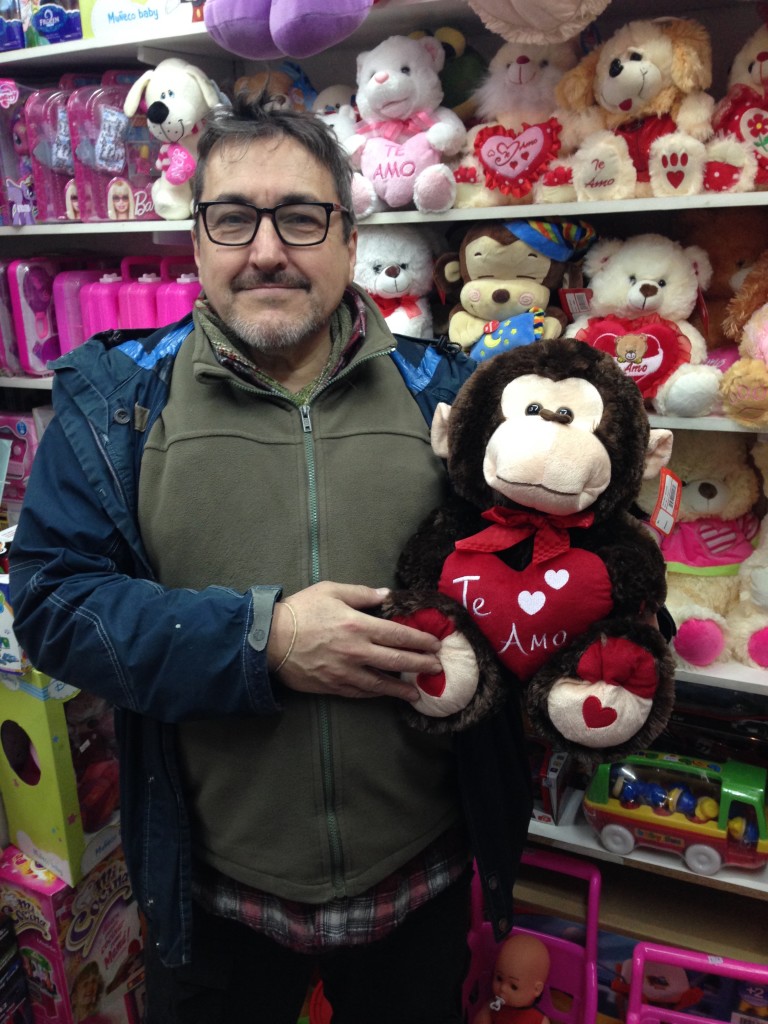 Mercado Andino de Liniers aka Barrio Boliviano 
José León Suárez 100-300, Liniers (one block from the Liniers train stop, Sarmiento line)
Open everyday, 9am – 8pm. To avoid the weekend craziness, the best time to go is during the week in the morning.
Comments