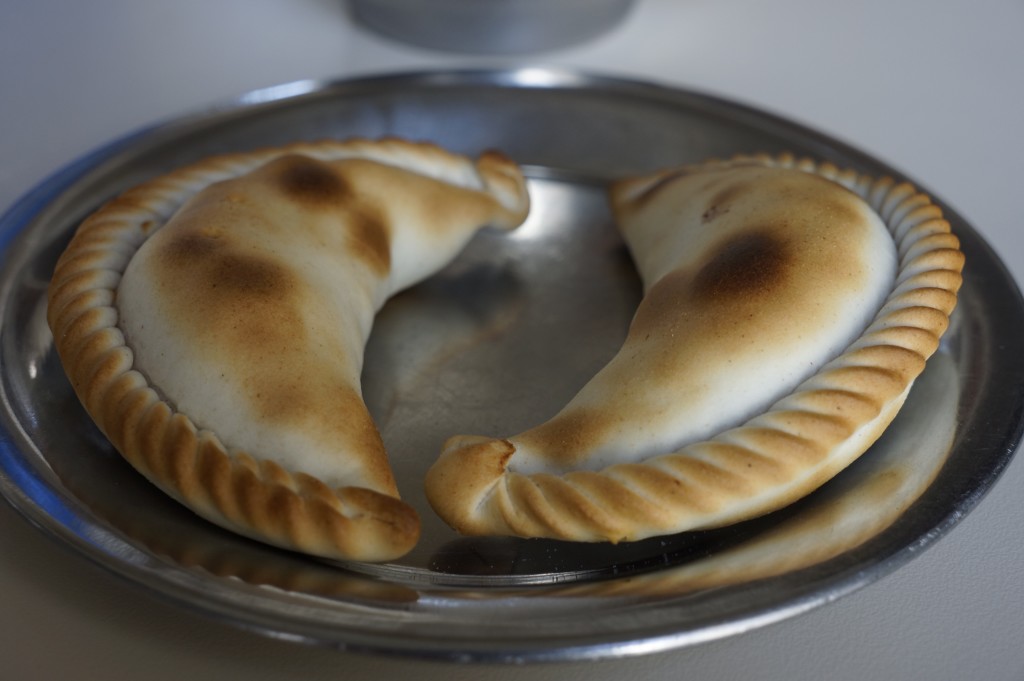 What does one do when in Salta? I have two words for you… EMPANADAS SALTEÑAS. I had an ambitious plan for my day in Salta: an empanada walking tour across the city's capital to eat at as many empanada shops as possible. Forget vacationing in Punta del Este, this year hit up Salta and go on a great empanada journey.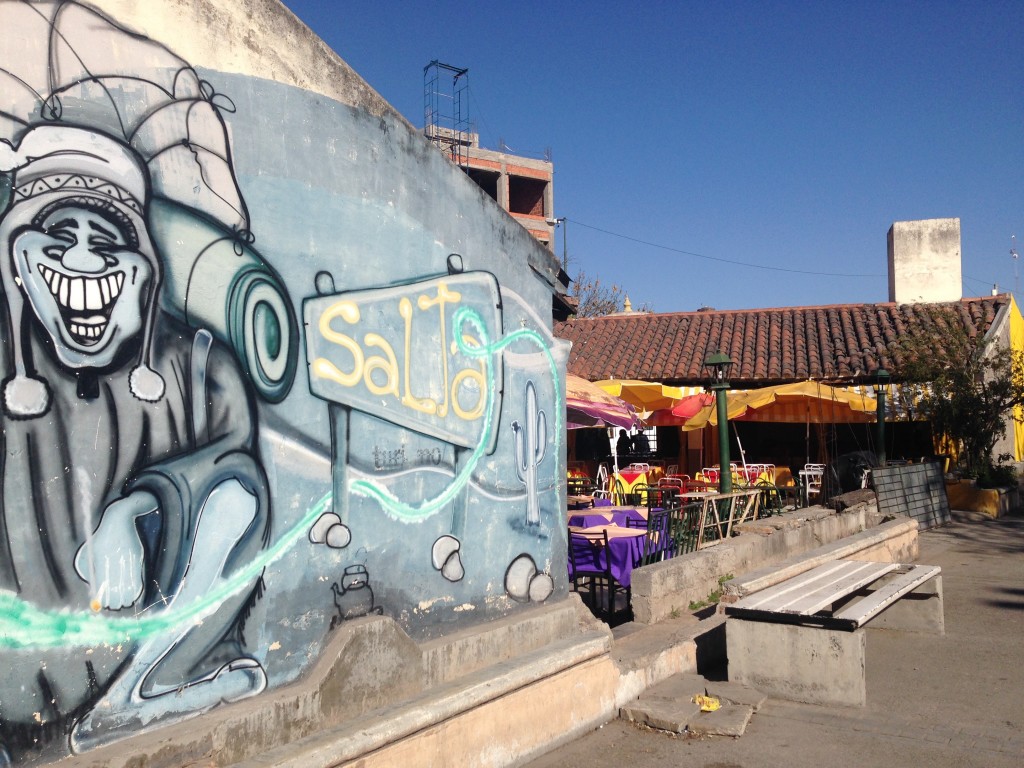 If you haven't ever eaten an empanada in Salta, there are a few important things you should know. Salteñas are filled with carne by default – a flavorful mixture of chopped beef (never ground), potatoes, scallions and hard boiled egg. Other standard flavors include stewed chicken, charqui (like jerky), and cheese and onions. Salteñas are sometimes fried, but mostly baked (preferably) in a wood-fired clay oven. Probably the most characteristic trait is its size, which is much smaller than most empanadas on the market, and thus making it totally acceptable to eat a dozen in one sitting. In fact, native salteños, like Gonzalo Alderete Pagés (of Perón Perón), will tell you that twelve is the magic number per person. In his recent guide to empanadas in Salta, he recommends to first order six, and then another round of six so no empanada gets cold.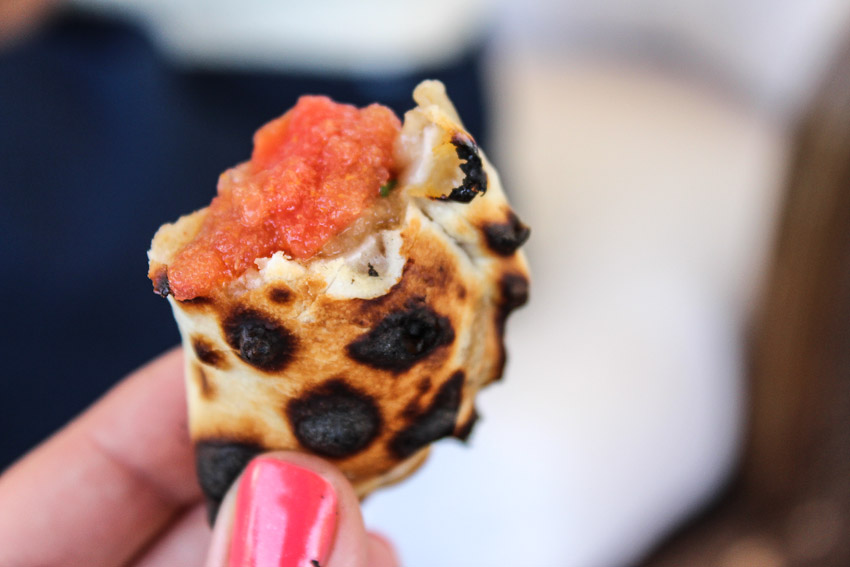 Another reason why empanadas from Salta are the bomb? The spicy tomato and ají pepper dipping sauce served on the side, which is a total rarity in the Argentine empanada world because 1. We all know that most Argies can't handle spice and B. Empanadas aren't usually accompanied by a sauce for dipping. Why hasn't the genius spicy empanada dipping salsa trend swept across the country?! (Hey investors, you should really join me in my million peso restaurant idea: a spot that serves delicious and creative empanadas, each with its own matching sauce.)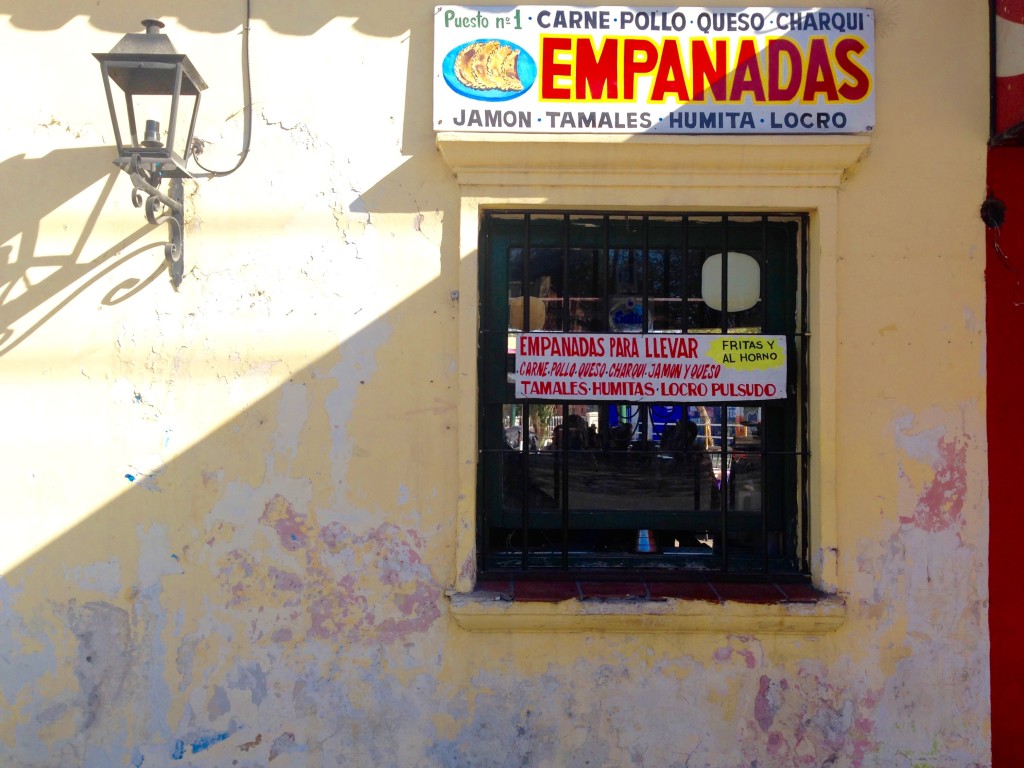 Let's get this empanada tour started…
Stop 1: El Buen Gusto – O'Higgins 575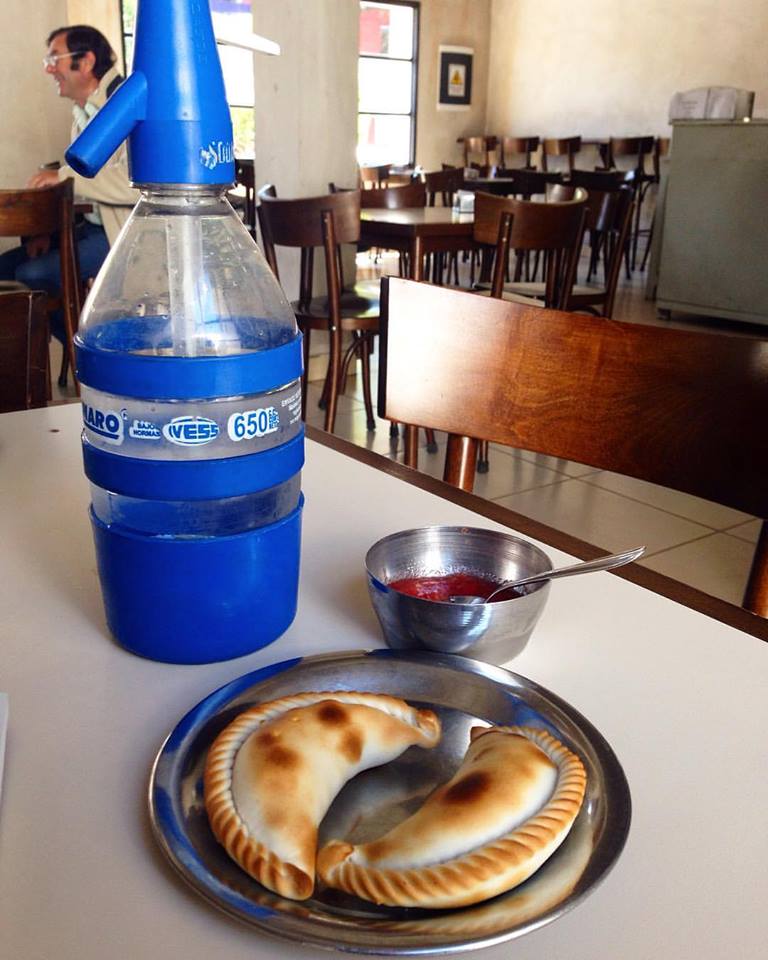 El Buen Gusto wins the award for most picture perfect empanada. One look at that repulgue makes all the ladies swoon. Really, when have you ever seen an empanada folded with such poise and precision? I ordered one beef and one cheese empanada, scarfed it in under 60 seconds, and fought a strong urge to order more. The empanadas + spicy sauce + soda water set me back 36 pesos. (Empanadas = $12 each). Word on the street is that the empanadas are sealed mechanically, but… so what, who cares?
Stop 2: Roque García – Entre Ríos 1990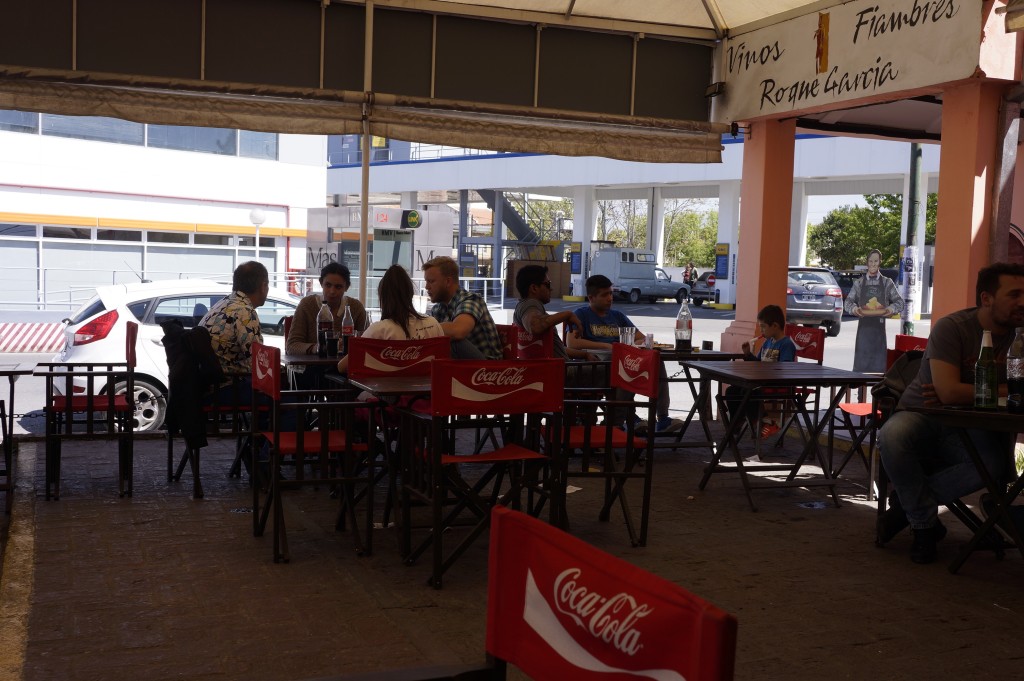 Piles of empanadas and Salta beer by the liter dress the picnic tables at Roque García, a large patio across from a gas station outside of the city center. The inside of RG resembles a kiosco, with cheese and deli meats for sandwiches, a good selection of wines by the bottles, and a few tables and chairs for indoor sitting. Of course, the empanada action is outdoors.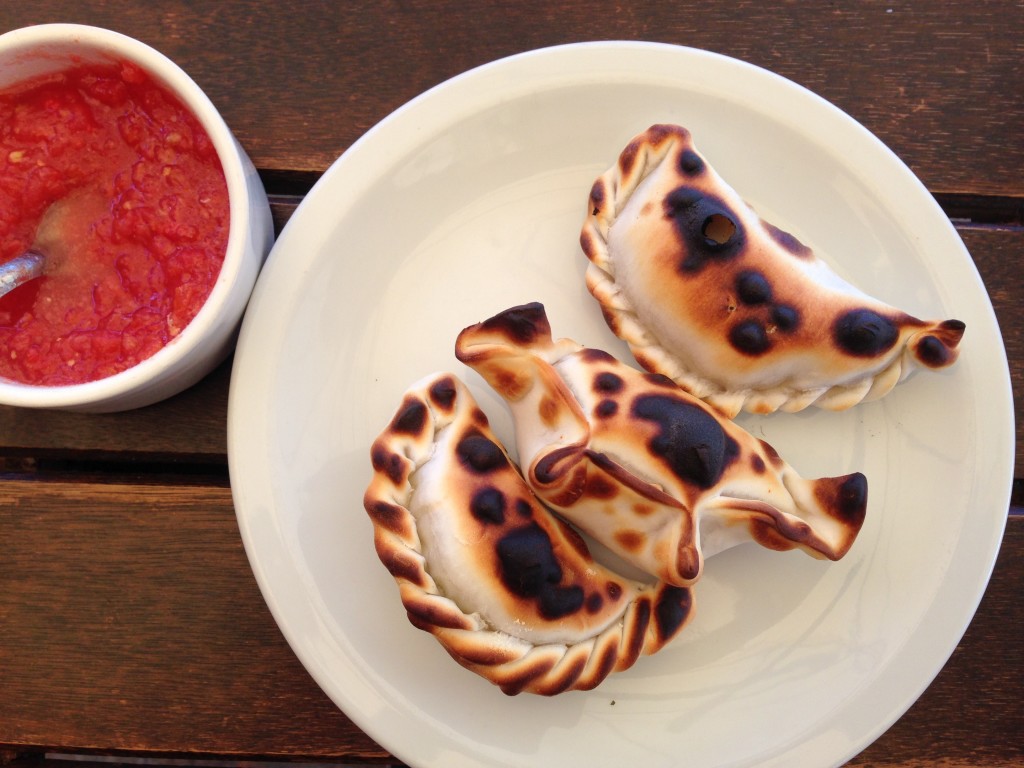 I tried all three empanadas available that day (beef, cheese, and chicken), which were cooked in a wood-fired clay oven just meters away from the table. The carne empanadas were juicier than others I tried — one bite in and beef grease rushed down my hand and made a permanent home on my shirt. For dessert? The one and only quesillo cheese drizzled with miel de caña (molasses).
Stop 3: El Boliviano – Cornejo 141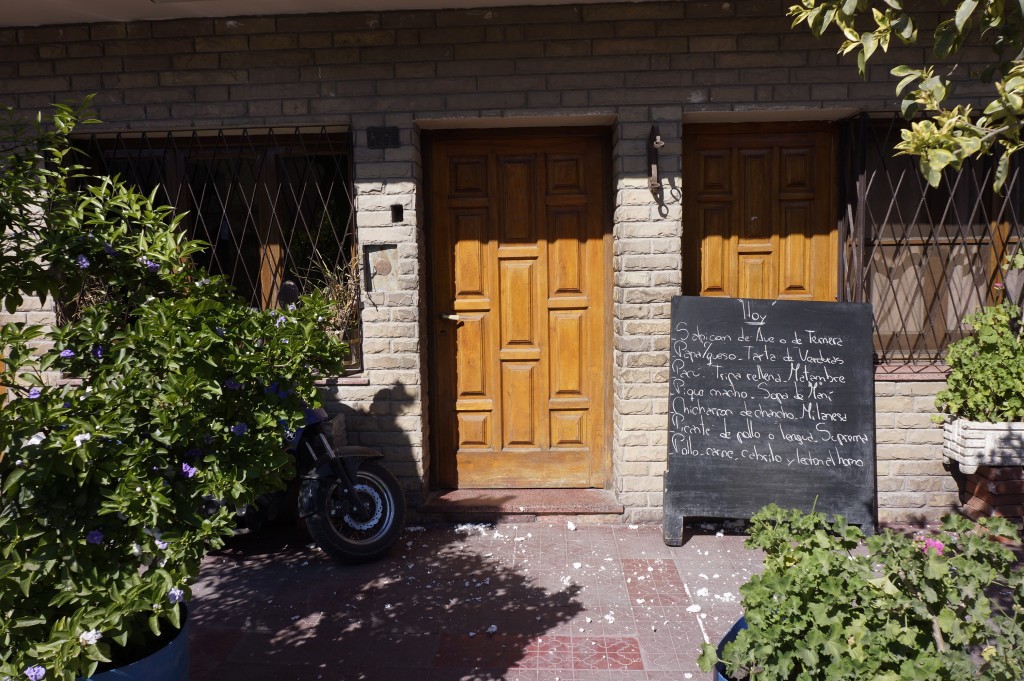 When I arrived to my next stop, I wasn't sure I was at the right place. There's no sign on the outside of Santiago del Castillo's (AKA El Boliviano) house turned restaurant in Barrio del Carmen. But I noticed a chalkboard menu in the front so I opened the unlocked door — considering the high probability that I just broke into a random home — and entered a truly closed door restaurant wonderland.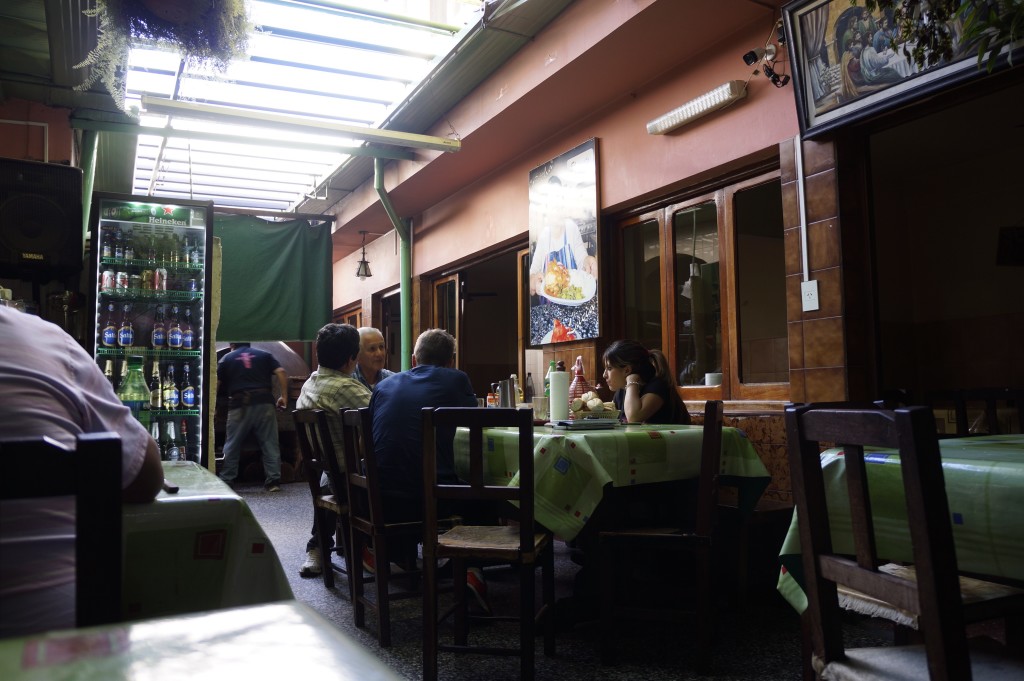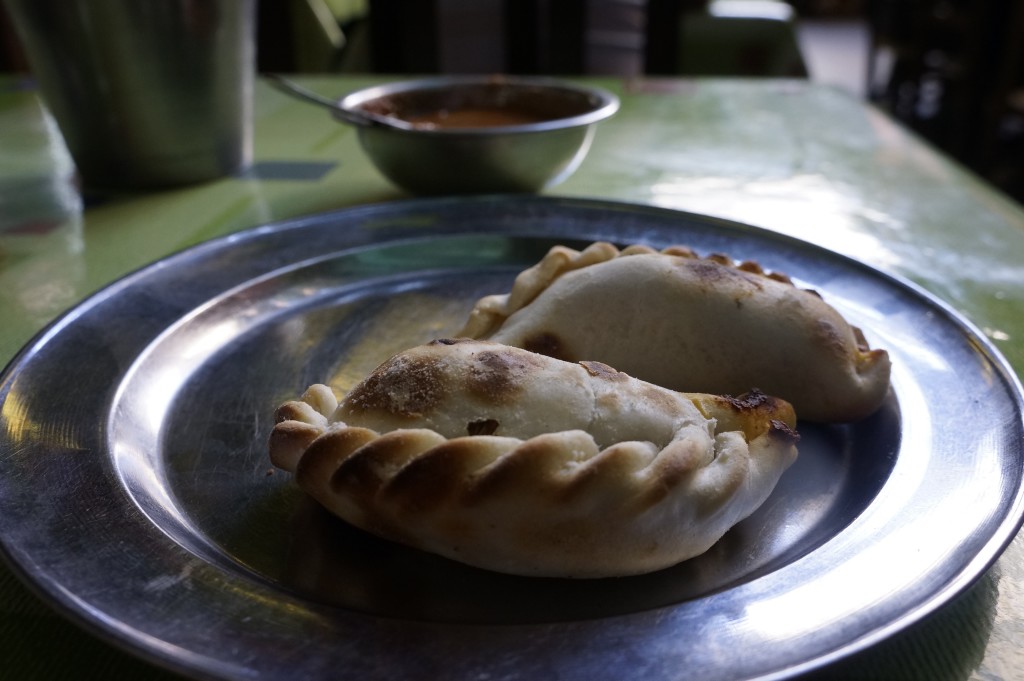 The hidden restaurant specializes in regional and Bolivian favorites. All of the dishes at other tables gave me serious food envy, especially the peanut soup, grilled pacú fish, and chicharrones, but I stuck with what I came for. Chicken and beef empanadas, please. The surprising winner? Chicken. The white chunks of meat in a flavorful broth reminded me of chicken pot pie. (Also… HELL YES to chicken pot pie empanadas!)
Stop 4: Ursula – Pje. B. Castro 1860
You'll probably think you are in the wrong place when you make your way to Ursula. Just like El Boliviano, it's located inside a house on a quiet street with no visible sign. But inside you'll be awaited with delicious home cooked salteño food like tamales, crazy good baked empanadas and soul warming sopa de gallina.
Stop 5: Patio de la Empanada – Esteco 299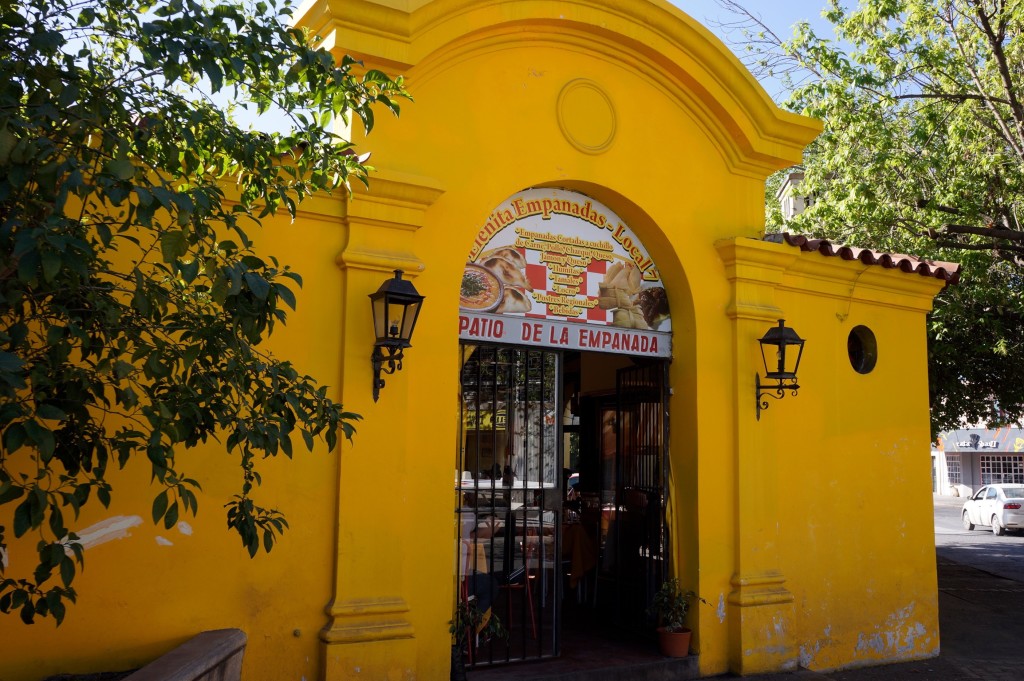 Any spot called the Empanada Patio is a place I want to be. Sure, it might be a bit touristy, but there is no other place I know of that where a huge outdoor patio is dedicated to the empanada. There's a walk-thru window to grab to go, but you should really stick around surrounded by hundreds of delicious baked and fried doughy goodness while nursing a bottle of Torrontés. Important: While many restaurants close for siesta between 3pm – 8pm, most stands at El Patio stay open. It's also very close to the Mercado San Miguel, a great local market filled with produce and food stands.
Stop 6: La Criollita – Zuviría 306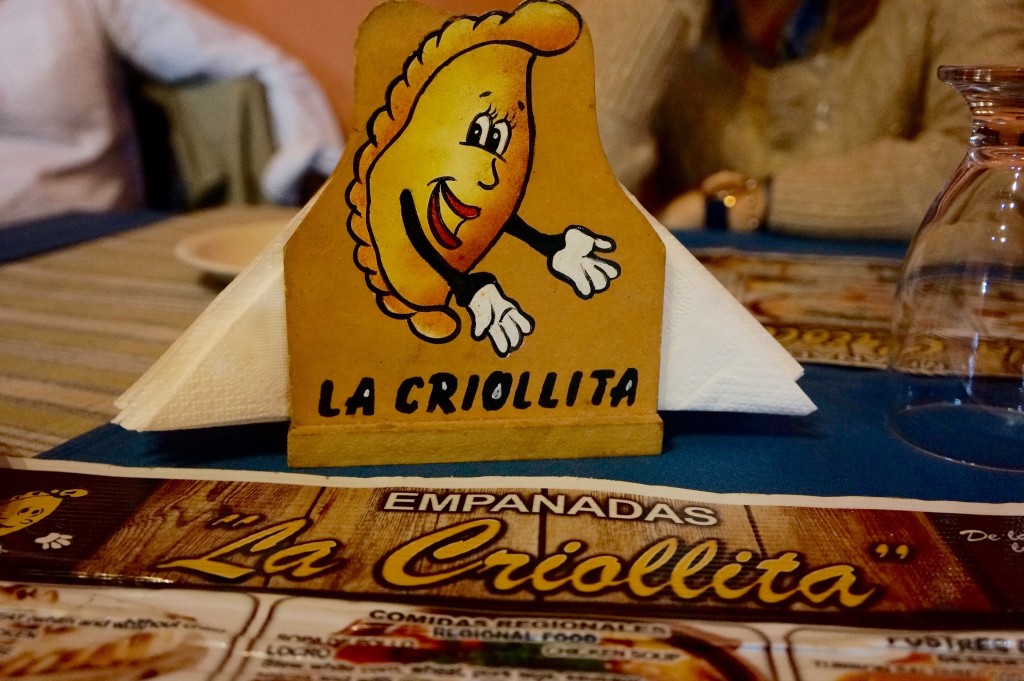 If I could have a mascot, it would be a long lashed sexy empanada with a bewitching smile and arms coming out of her cheeks. La Criollita, located in downtown Salta, has been a long time favorite of locals and tourists for years. The dough is what makes these 'nadas something special, soft and flaky yet sturdy to encase glorious cheese and beef fillings.
Stop 7: Teuco Café – Caseros 498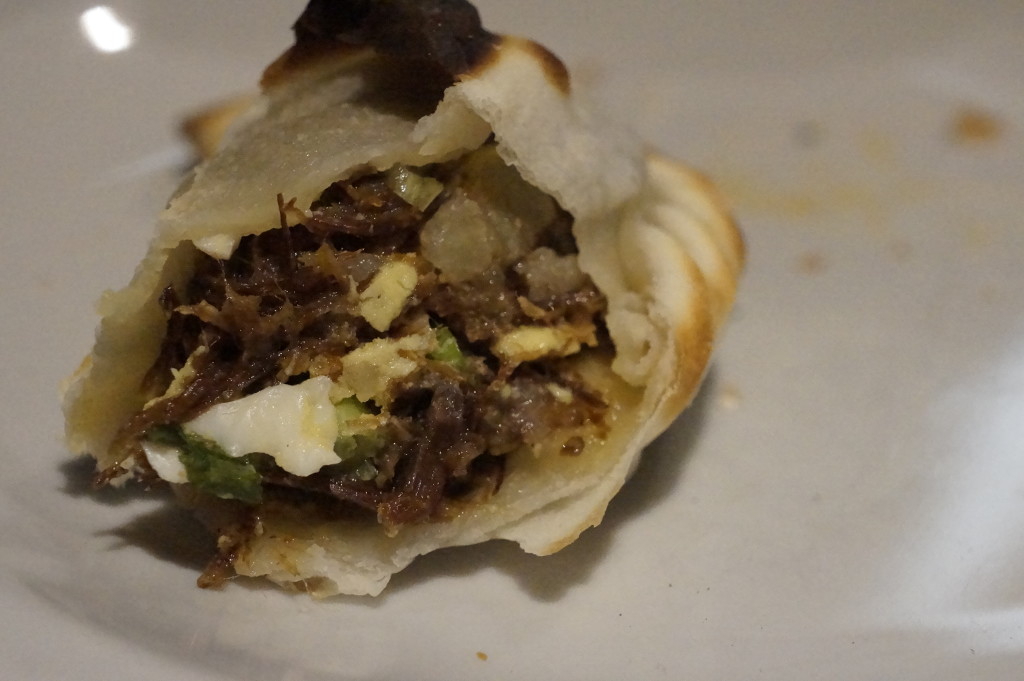 Teuco Café wasn't exactly on my empanada food tour, but my flight arrived at midnight and this café connected to my hotel was the only spot open. My first bite in Salta had to be an empanada: beef, cheese, and charqui flavors for a grand welcome. My favorite? The unsung hero, charqui, a dried meat (typically llama), that is mixed with seasonings, chicken stock green onions and egg.
Other spots worthy to check out: La Moderna (España 674), Doña Salta (Córdoba 46), and La Casona del Molino which doubles as an empanada haven and hopping peña, where musicians bring instruments and play at their tables.
CAFAYATE BONUS TRACK: Finca El Retiro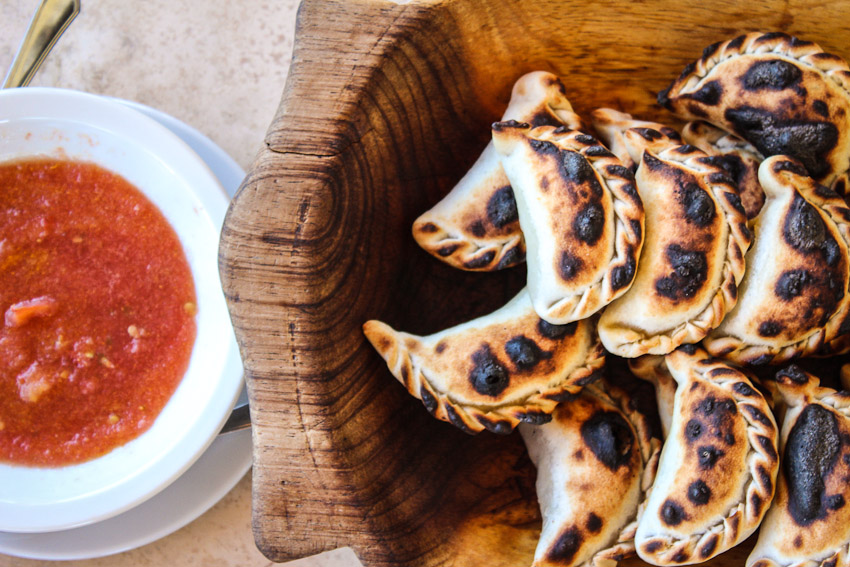 I nearly jumped for fucking joy when I watched the empanada queen of Salta, Carmen, make her world famous three-bite wonders at Bodega El Porvenir's Finca El Retiro. These empanadas, baked in an horno de barro, have that rustic wood fired charred crust on the outside and splooges with juicy meat with every bite.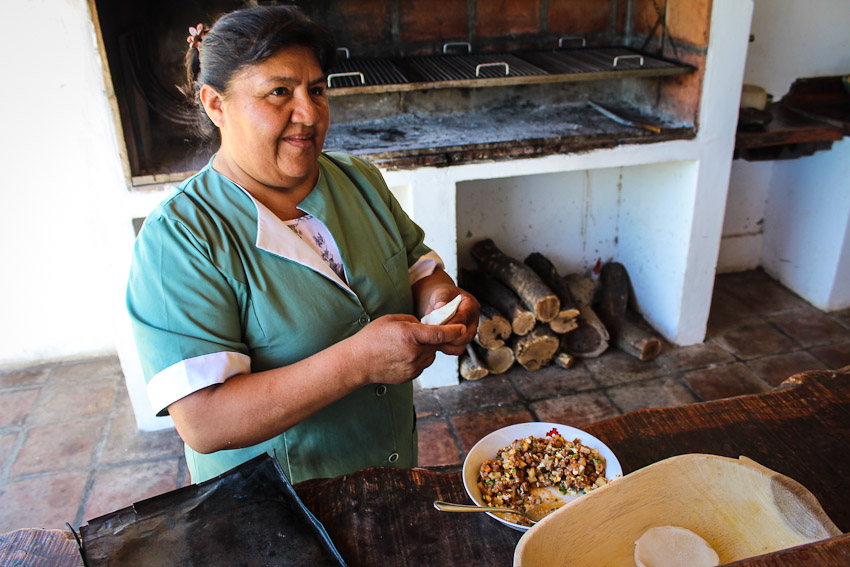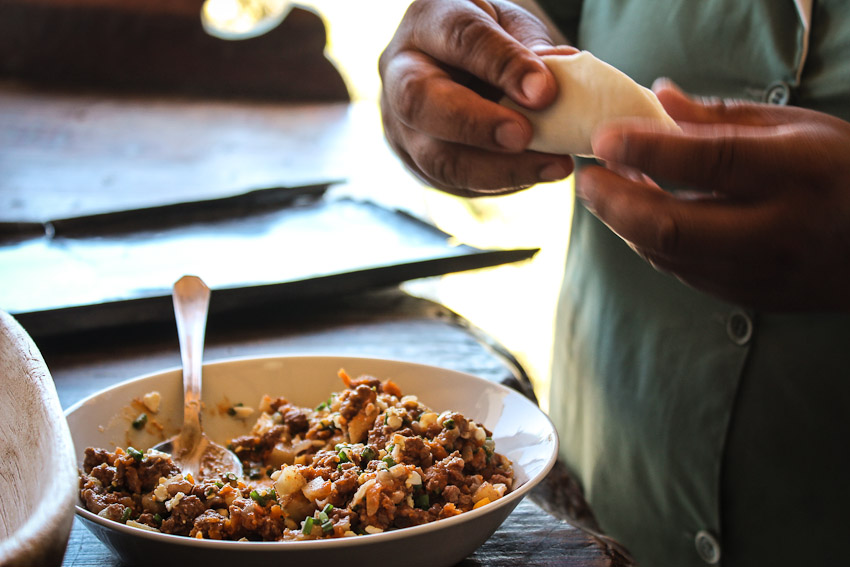 If Carmen entered an empanada competition, and I was a judge (MY LIFELONG GOAL!), it would be an easy contest. I still dream about the cumin-y beef-potato filling and the soft flaky dough.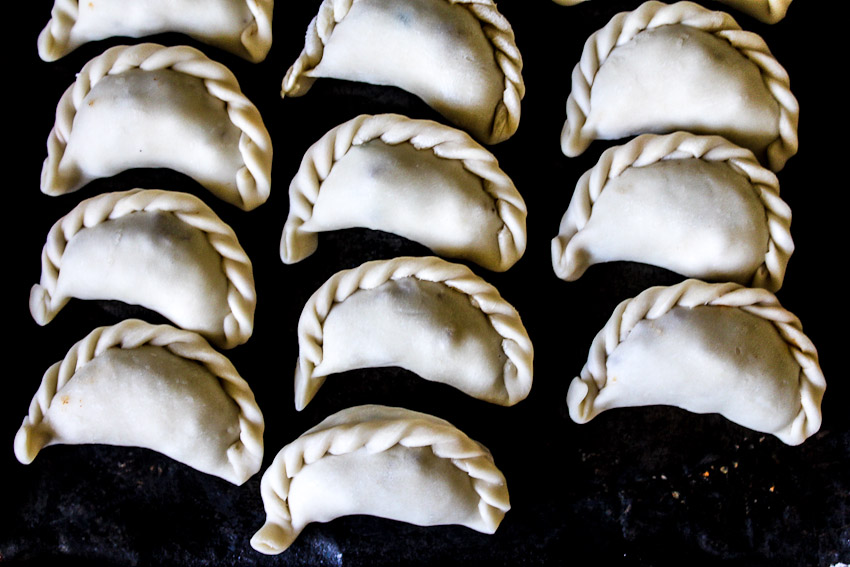 It's all in the repulgue, papi. I kept popping these baby shaped dreamy pillows of heaven in my mouth like skittles until some biddy called me out to publicly shame me for how many I ate. MIND YA BUSINESS LADY I GOT EMPANADAS TO EAT!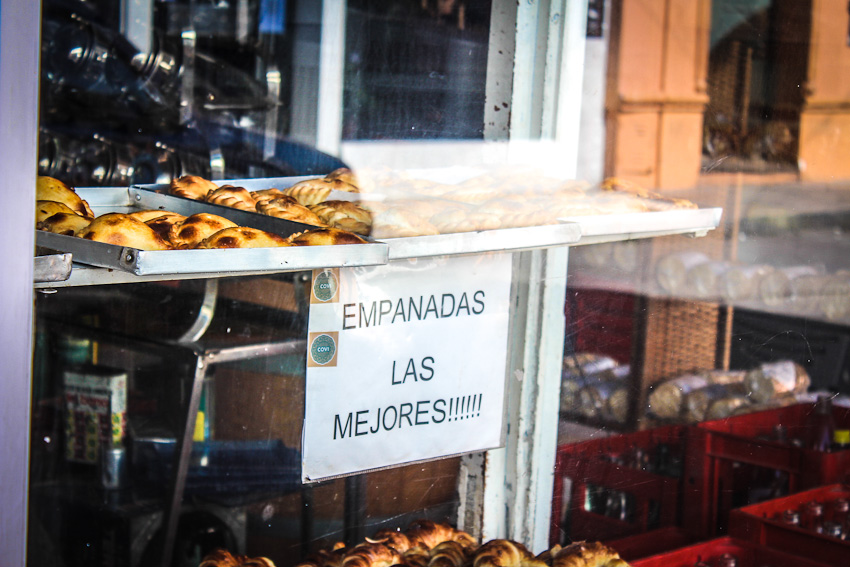 Thank you to Hotel Colonial and Visit Salta for sponsoring all this empanada insanity. Also, thank you to beautiful Salta La Linda for making such delicious empanadas, and to Ceci, Lucía, Gonza and Magui for guiding me towards great empanadas.
Other cool things to do and see in Salta, other than eat empanadas:
Comments