There's never been a shortage of places to dine in Buenos Aires, but really memorable food experiences didn't happen every day. Until now, that is. As we approach BA's restaurant golden era, we can see that new and exciting spots are no longer the exception to the parrilla-pasta-pizza-Palermo rule. Instead, innovative newcomers are popping up in every barrio, bringing a wave of fresh ideas and bold flavors to a maturing eating scene. The city begged for variety, and the cooks answered. Let's reflect on 2016, and welcome some of my favorites of the year that are changing BA's food game for the better.
THE RESTAURANTS
PROPER – Aráoz 1676, Palermo Ortiz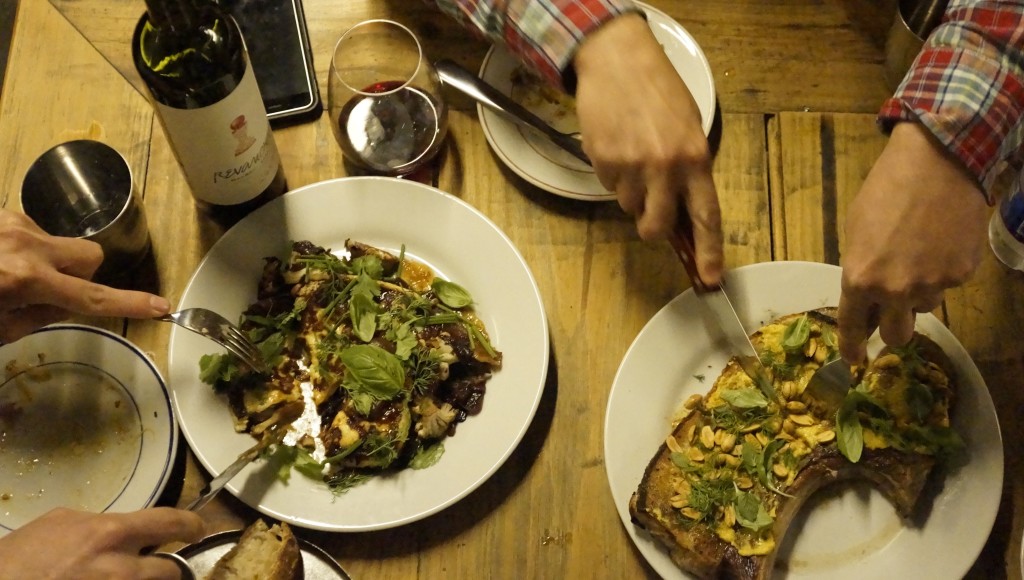 The young cooking duo, Augusto Mayer and Leo Lanussol, have developed a cool kids cult following at their mechanic shop turned wood fired-oven restaurant on the other side of Scalabrini Ortiz. The Buenos Aires in the (hipster) Mediterranean twist features small plates that are always changing, but imagine getting down with dishes like halloumi provoleta with pickled dates, pork flank with red bean ketchup, and sourdough bread which has more addictive properties than blue meth. Maybe you're not a dessert person, nor do you have a significant other, but the dulce de leche flan will ensure you go home with a happy ending. Downside? Proper is no reservation and cash only. $$$$
CHORI – Thames 1653, Palermo Soho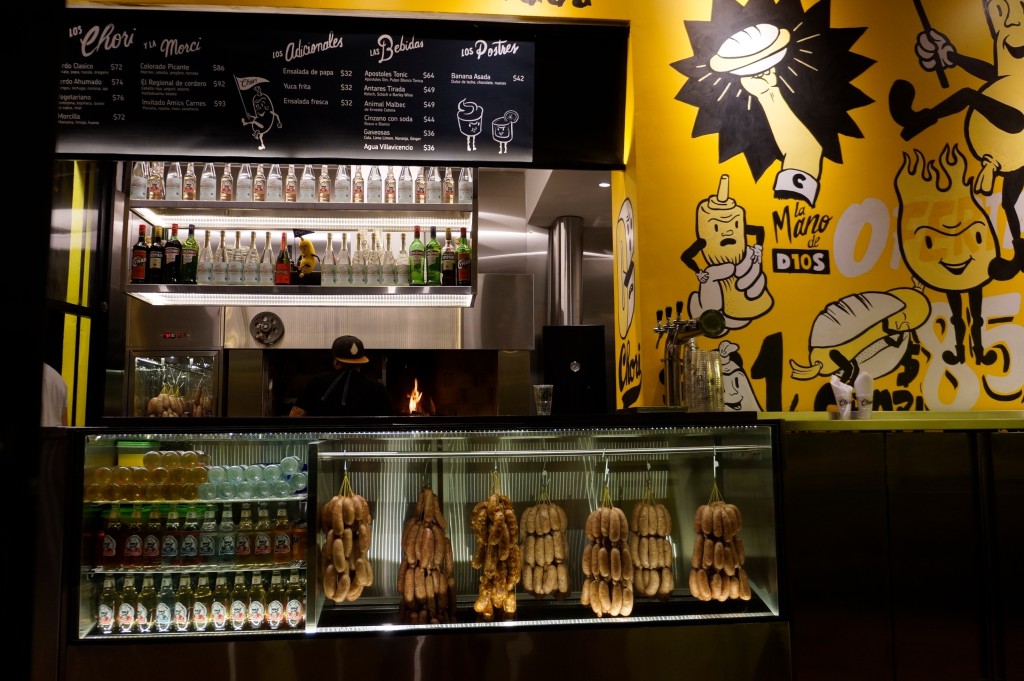 When you see dozens of fresh chorizo sausages dangling on display inside the bright yellow choripán themed corner of Thames and Santa Rosa, you'd be wise to enter and order yourself a schlong. The beef bro-ludos at La Carnicería were the first in their class to modernize the Argentine parrilla, and now, they are at it again with Chori, to give a modern twist to the holy choripán. What's better than a tight sausage splooging in meat juice and grease and nestled on a freshly baked bun? Nothing, really. The menu offers a handful of choripán options, a token blood sausage, and even something for vegetarians. My medal winner? The AMICS special with panceta, crispy cabbage, carrots and candied peanuts. Alto chori, pa'. $
KYOPO – Dr. Juan Felipe Aranguren 3053, Flores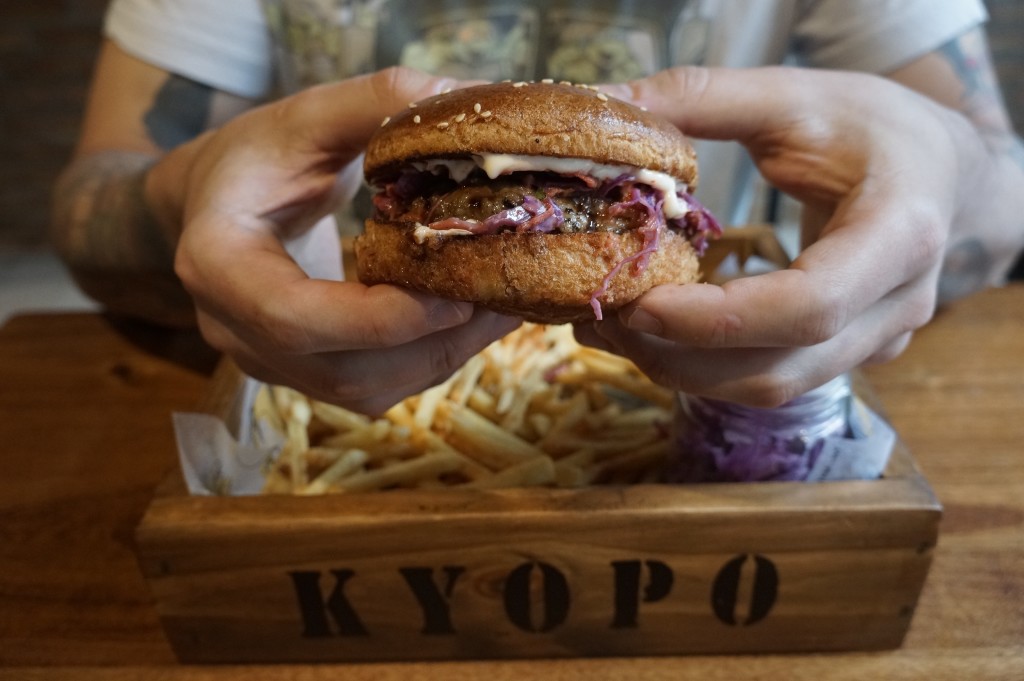 Korean-Argentine Pablo Park goes back to his roots at Kyopo, a generational take on Korean fusion in Buenos Aires. I'm all about the burger with kimchi slaw, jeyuk-don, bulgogui-don, and the star of the show, Kyopo fries — think McDonald's style thin fries topped with slow roasted pulled pork, kimchi, parm, mayo and Sriracha. Bomb dot com dot AR. Other dishes include pad thai, fried chicken tenders, and rice bowls — which coincidentally was also named the dish of the year in the US by Bon Appétit Magazine. Plus, the cocktail and coffee action are both in it to win. Pro tip: nights in Flores can be somewhat sketch, so head over during the day to check out the busy garment district. $$
TORI TORI – Ecuador 1175, Barrio Norte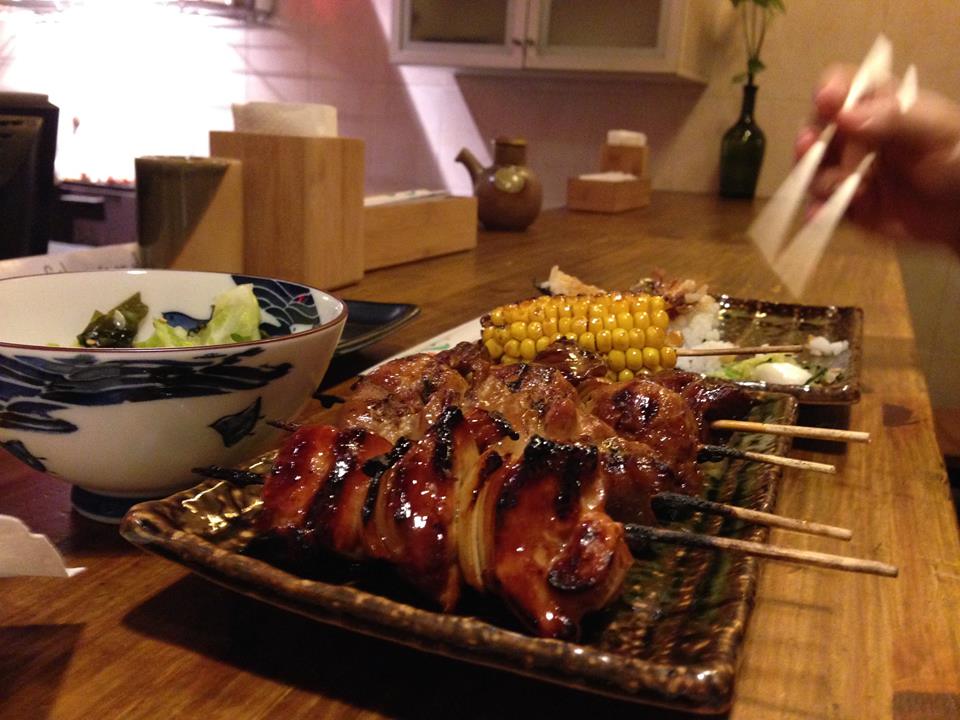 Walk through the red flags hanging from the doors outside of Tori Tori and step into a small 16-seat yakitori shop in Tokyo. Order some sake, the omakase menu, and sit back (but not too far, it's a bar stool) and be showered with all sorts of delicious skewered chicken, meat, and vegetable delights. The highlight of the menu? The tsukune albondigas and grilled onigiri slathered in tari sauce. $$
COSI MI PIACE – El Salvador 4618, Palermo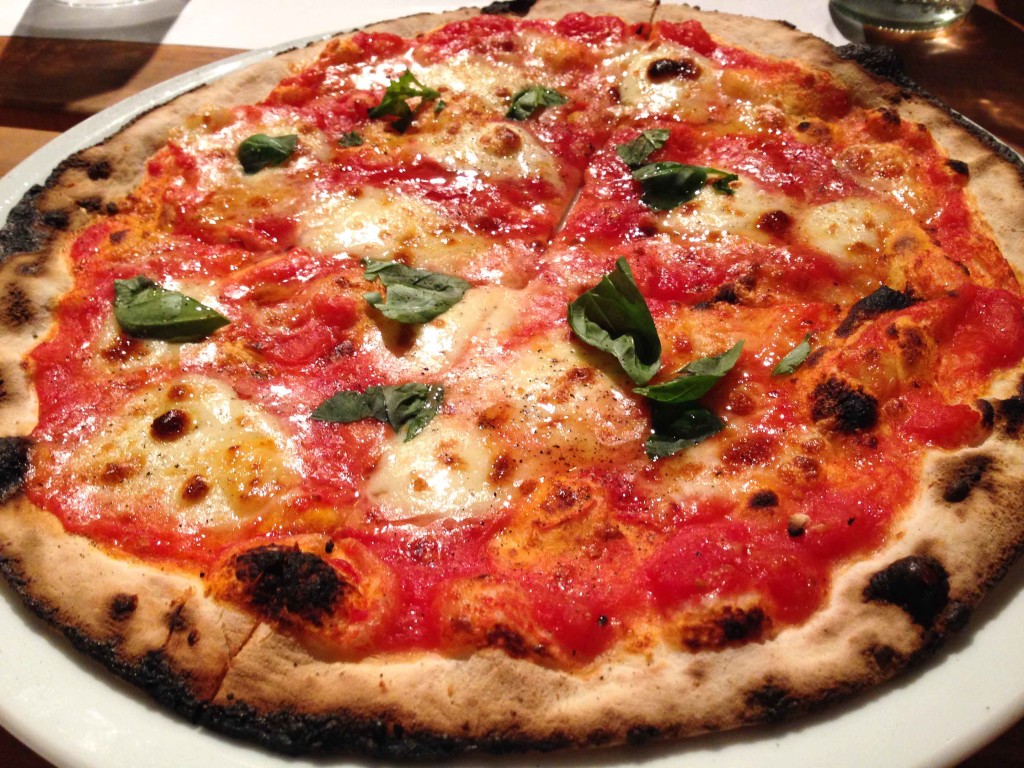 This city certainly loves its thick Porteño cheesy slice, but the true Italian style pizzerías are few and far between. Luckily, Cosi Mi Piace has saved the day to show us the ways of thin Roman-style pizza. If you're not into pizza (YOU PEOPLE EXIST IN THE WORLD?!), all of the homemade pastas will transport you to Italy. Plus, Filidoro beer is on tap, and the rooftop is decked out with a hydroponics garden. The owners recently opened Bruto next door, one of the country's first bean-to-bar chocolate factories, and they have big plans to revolutionize Latin American cacao production. $$
The new pizza rundown: BA has seen a number of pizza alternatives popping up around (mostly Palermo) town: San Paolo (Uriarte 1414), La Más Querida (Carranza 1875), La Guitarrita (Niceto 4942 – with new bar La Calle hidden in the back), Bandini (Aizpurúa 2899), New York style pepperoni slice at New York Style Pizzeria (Gorriti 5881) and Greed (Malabia 1574), the city's first (and Seinfeld concept) make your own style pie.
LOS GALGOS – Callao 531, Tribunales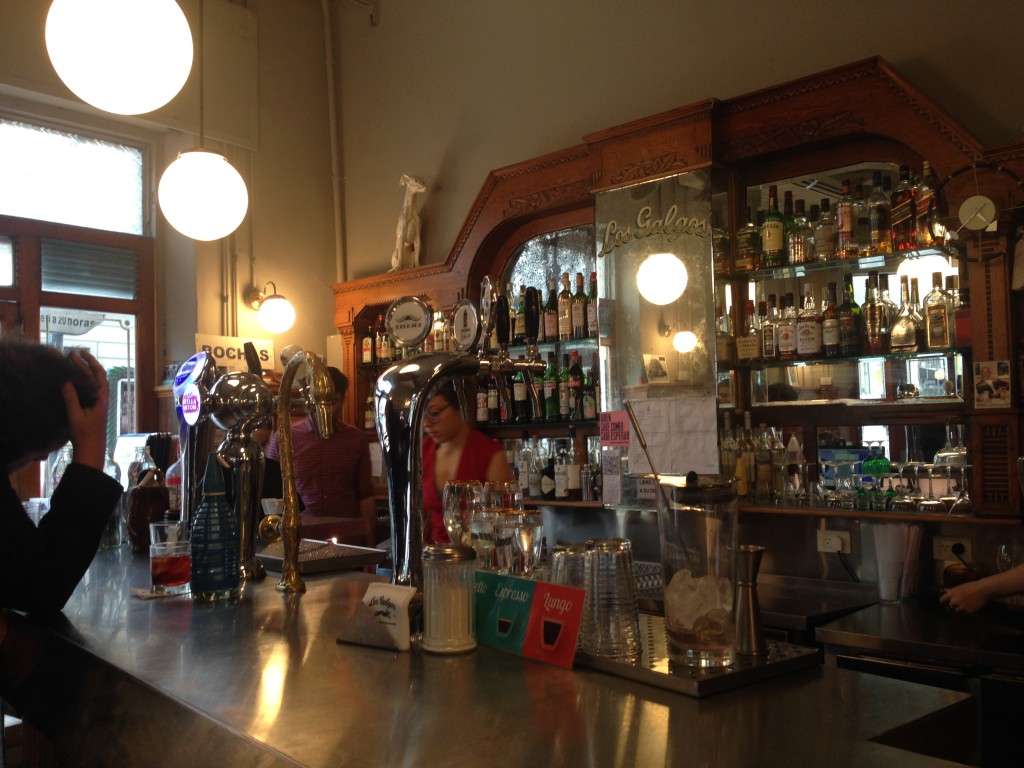 What happens when the owners of the city's legendary cocktail bar 878 take over a classic bar notable? History is made incorporating a few simple things we all love: Buenos Aires nostalgia, great cocktails, properly made coffee, classic Porteño dishes, dreamy medialunas, and some of the best damn freshly baked alfajores. $
NUEVA CASA JAPONESA – Humberto Primo 2357, San Cristóbal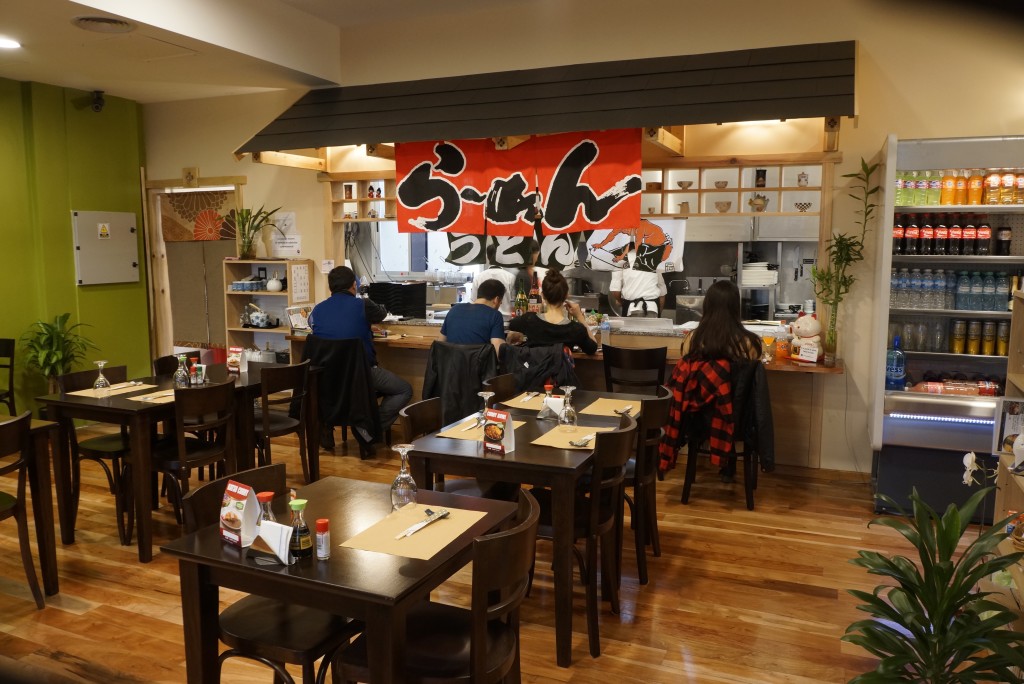 Just blocks away from BA's gastronomic shopping hub on Avenida Jujuy, the legendary Japanese grocery store Casa Japonesa has upgraded and expanded. Upstairs: a one stop ramen-udon-unagi shop serving flavorful soups and Japanese specialties. Downstairs: spend your entire payment on Japanese products and goodies you never knew you needed. $$
SALVAJE BAKERY – Dorrego 1829, Palermo Hollywood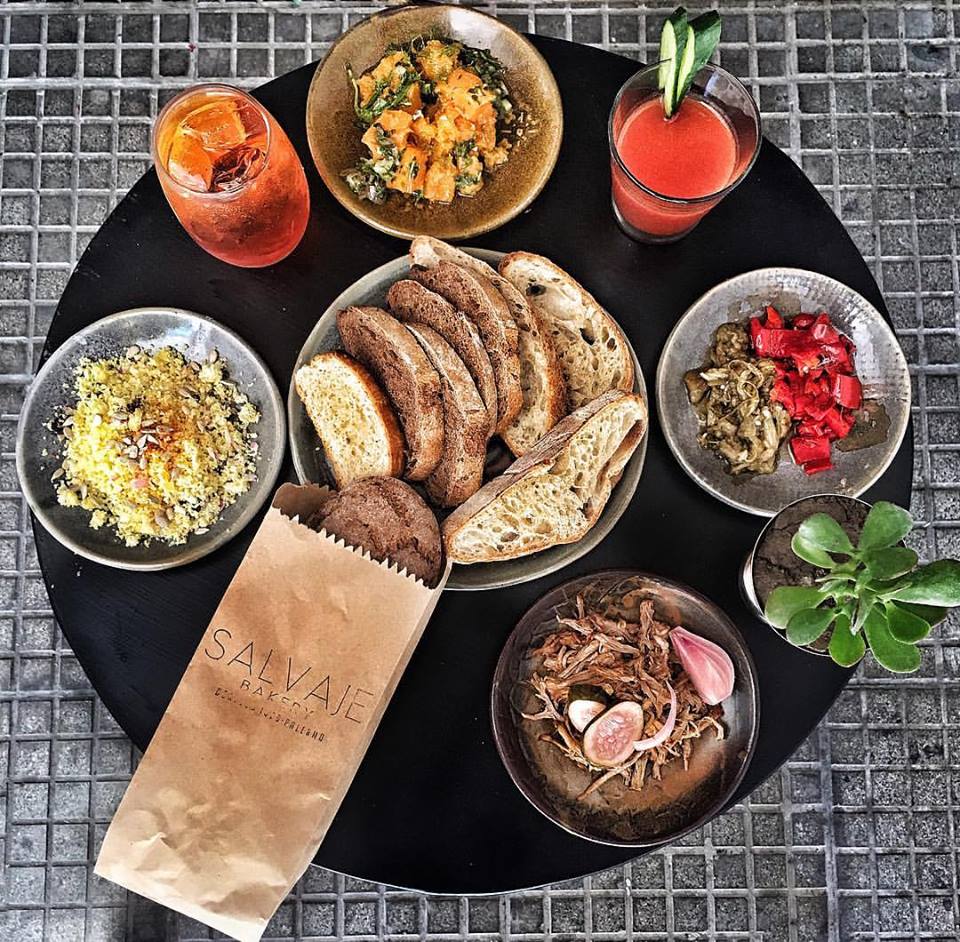 The artisan bread trend finally has made its way to Buenos Aires, with frothing sourdough rising high across the city. This garage panadería hidden on Dorrego, led by baker German Torres, bakes fresh breads daily like ciabatta, rye, whole wheat country bread, and hamburger buns. Salvaje is more bakery than restaurant, but there are a few places to sit and order from a simple Ottolenghi's-Jerusalem-cookbook-meets-Palermo menu. Word on the street is they make a mean Bloody Mary. Hot tip: German also gives bread making classes at Crudo Cooking School. (Photo: Salvaje) $
BAB – Felipe Vallese 3132, Flores
Ring the doorbell at a house on residential Felipe Vallese street, head to the backyard, and enter into a tent filled with Korean wonders. BAB has changed locations and format since first opening a few years ago, and now offers an even better fixed price menu. Korean BBQ, barbecue ribs, spicy soups, fried chicken nuggets, and banchan fill the table for an all-you-can-eat feast until your pantalones burst. Keep in mind: this reservation-only restaurant opens daily at 6pm (Koreans eat earlier than Argentines, early bird diners rejoice!), and closes by 10:30pm. Azit 아 지트, their lunchtime and delivery concept underneath BAB, is undergoing reforms, but due to open to the public soon. $$$
BANCO ROJO – Bolivar 866, San Telmo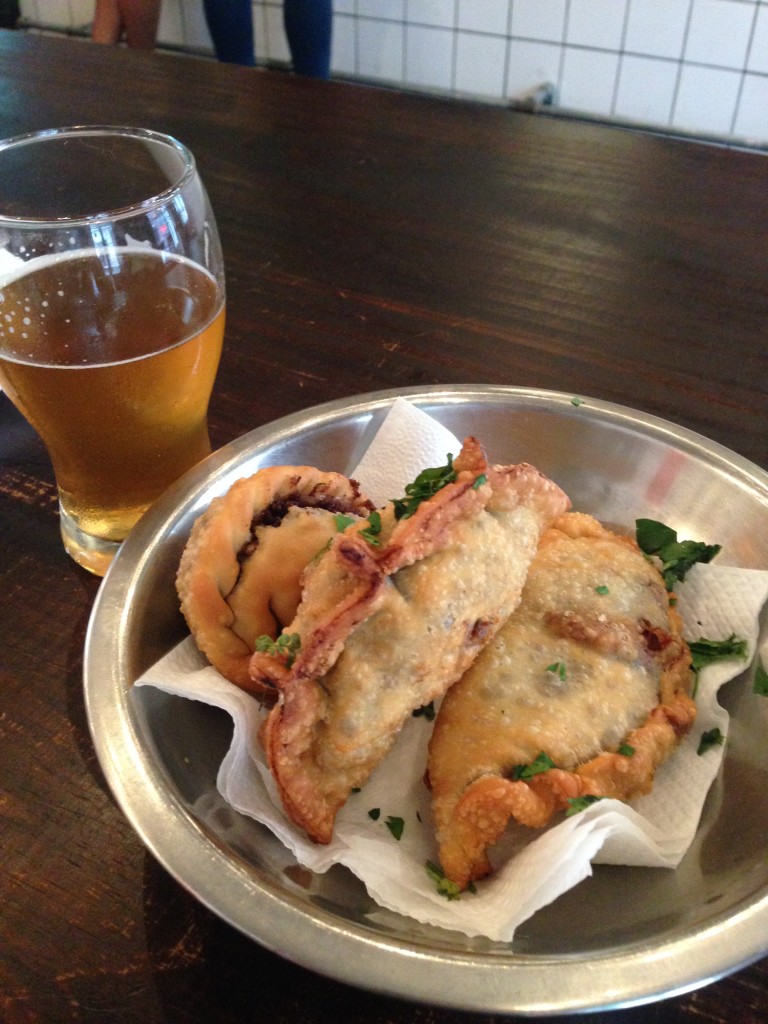 No longer do you awkwardly have to slam a Big Harvey into your mouth standing up. The beloved San Telmo-and-proud crew moved down the street and invested in more red benches and a bigger and better location, equipped with an outdoor patio and actual tables. The fried empanadas are a must order; filled with creamy morcilla and apples, and spicy lamb. $
BIG SUR – Cerviño 3596, Palermo Botánico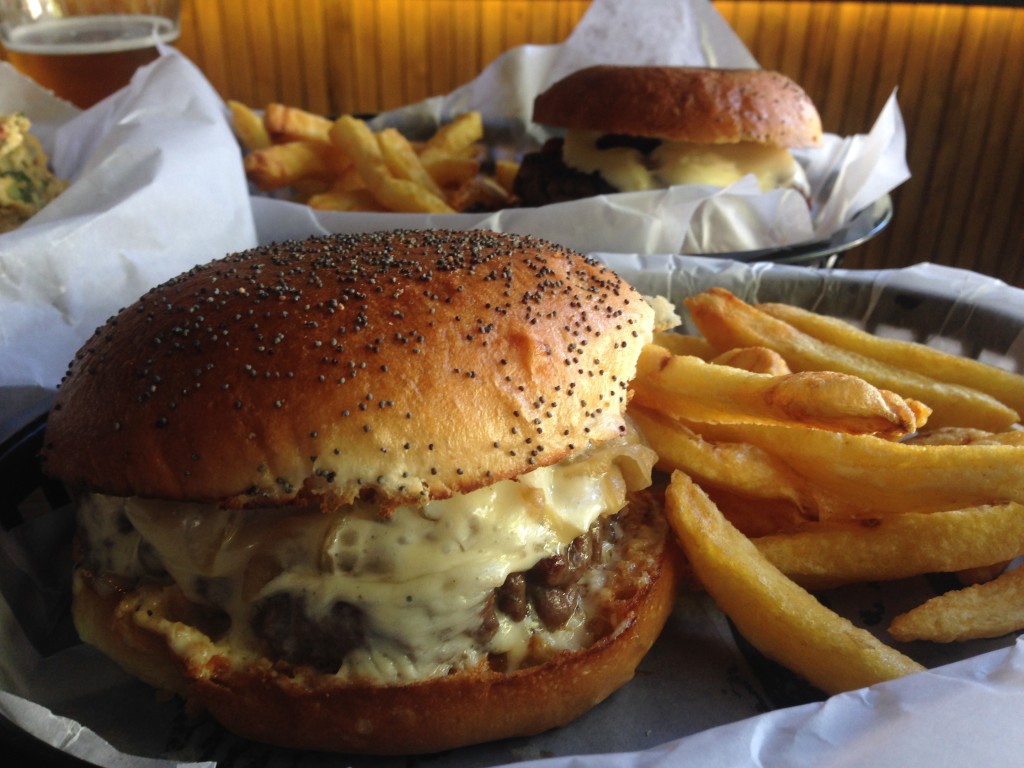 The Buenos Aires burger craze has gotten totally out of control, with breeding armies of mediocre burger bars spreading like the San Telmo yellow fever plague. But Big Sur stands out from the rest. The talented Maxi Rossi, former chef at Unik and Mirazur in France, leads the kitchen and knows what's up when it comes to creating a great juicy organic burger with crispy thrice cooked fries. The house specialty? The Mission Burger with *real* Cheddar cheese by La Suerte, caramelized onions, and caper aioli. $$
SAIGÓN – Bolivar 986, Mercado de San Telmo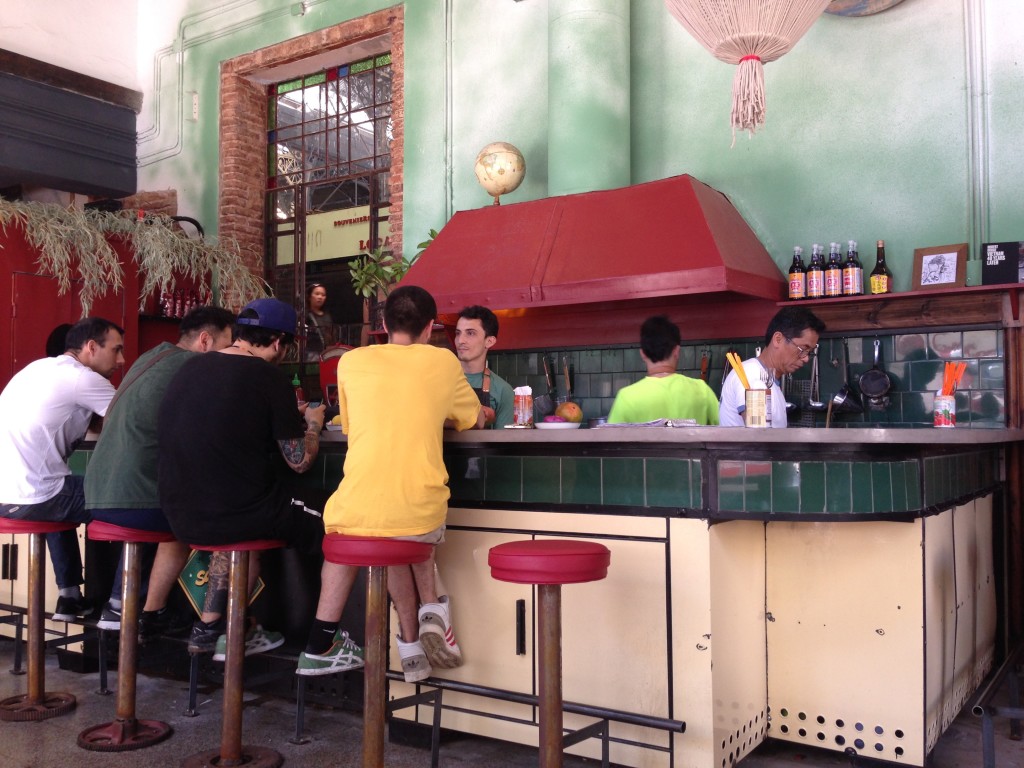 Vietnamese street food in San Telmo, you say? Sign me up for a massive bowl of pho and cold beer on tap. Saigon, which opened in mid December, took over the rundown resto-bar La Coruña attached to the historical mercado de San Telmo. Vietnamese Thomas Nguyen (of Gula closed door restaurant) is the chef running the open kitchen, which features a lot of chiles, lemon grass, fish sauce, and lime, and serves popular dishes like bún, pho, and bánh mì sandwiches. Saigón perfectly represents the wonderful mix of cuisines and cultures in the Buenos Aires food scene, a space where Vietnam meets Argentina in a charming and natural way.$$ Honorable mention: Merci French bakery at the other entrance of the market on Carlos Calvo bakes some of the best bread in San Telmo.$
RITA – Olleros 3891, Chacarita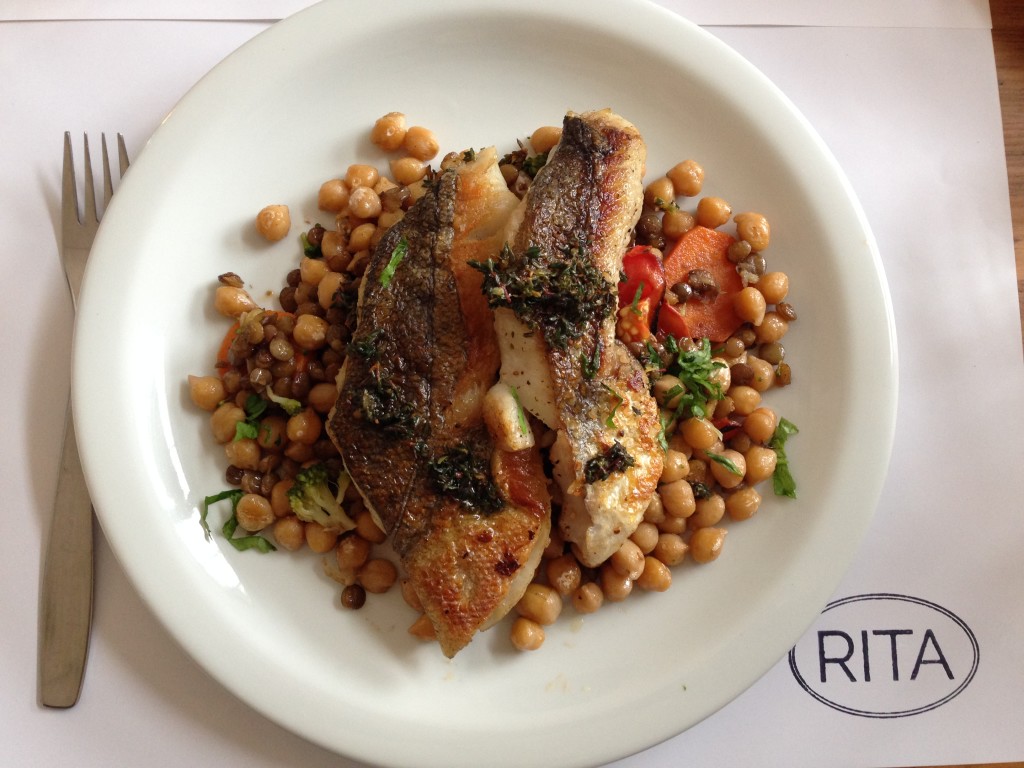 Rita is the type of barrio café you'd be a regular if you had it in your neighborhood. The pretty corner in residential Chacarita cooks up something pleasant for any time of the day: delicious pastries for breakfast, simple and affordable lunch specials, and freshly baked merienda desserts. After, walk over to Falena, one of the most beautiful bookstores in Buenos Aires, for a wine fueled reading session. $$
LAHORE DARBAR – Rivadavia 7317, Flores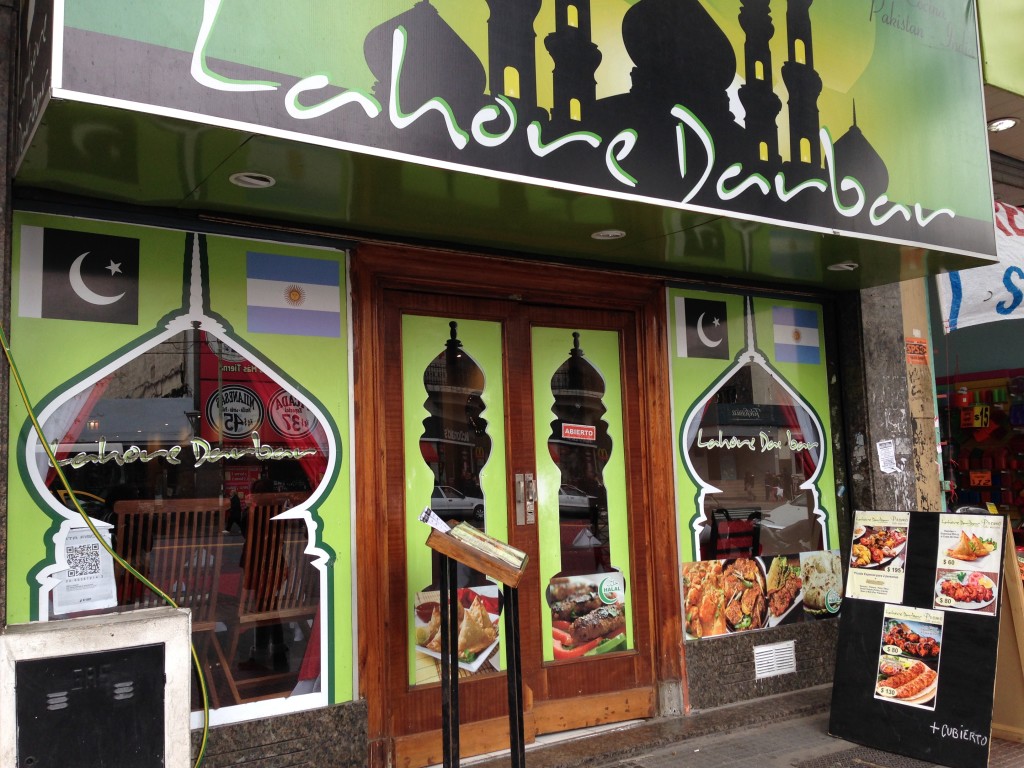 Many will say that Palermo is the mecca for food in Buenos Aires, but I say it's Flores, the true Palermo Queens. Flores is a diverse barrio bustling with all sorts of foods cooked by immigrant groups from around the world. Lahore Darbar isn't just recommendable because it's the only Pakistani restaurant in Buenos Aires, or because it's a Middle Eastern embassy hangout, or because of this flyer (well, partially because of that flyer). It's great because of the spicy curries, sizzling tandoori plates, and fluffy garlic naan. $$$
CHINA WORK EXPRESS – Mendoza 1663, Barrio Chino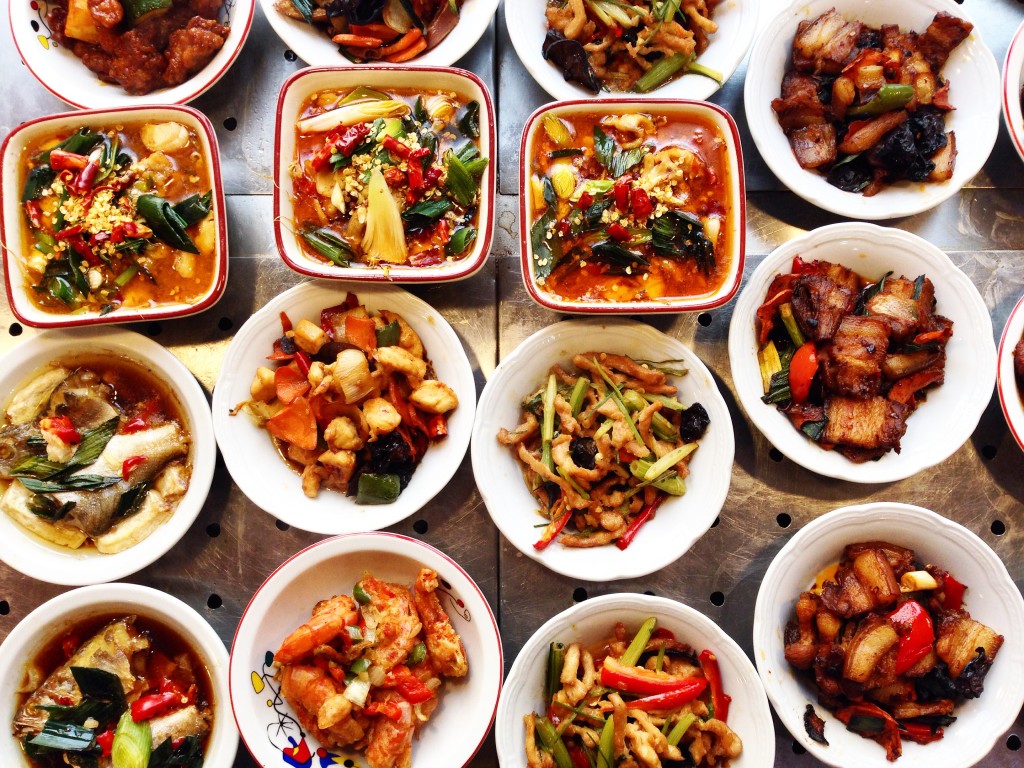 When Asia Oriental's food bar is too busy or unexplainably closed, this small spot on Mendoza makes for the ideal pit stop to recharge energy during any shopping Barrio Chino run. A colorful display of unknown small plates, each 60 pesos, sets on a steamer in the window just waiting to be devoured. The trick here is arriving when the dishes are freshly made. Ojo: it's China Work, not Wok. $
KON KON – Honduras 5799, Palermo Hollywood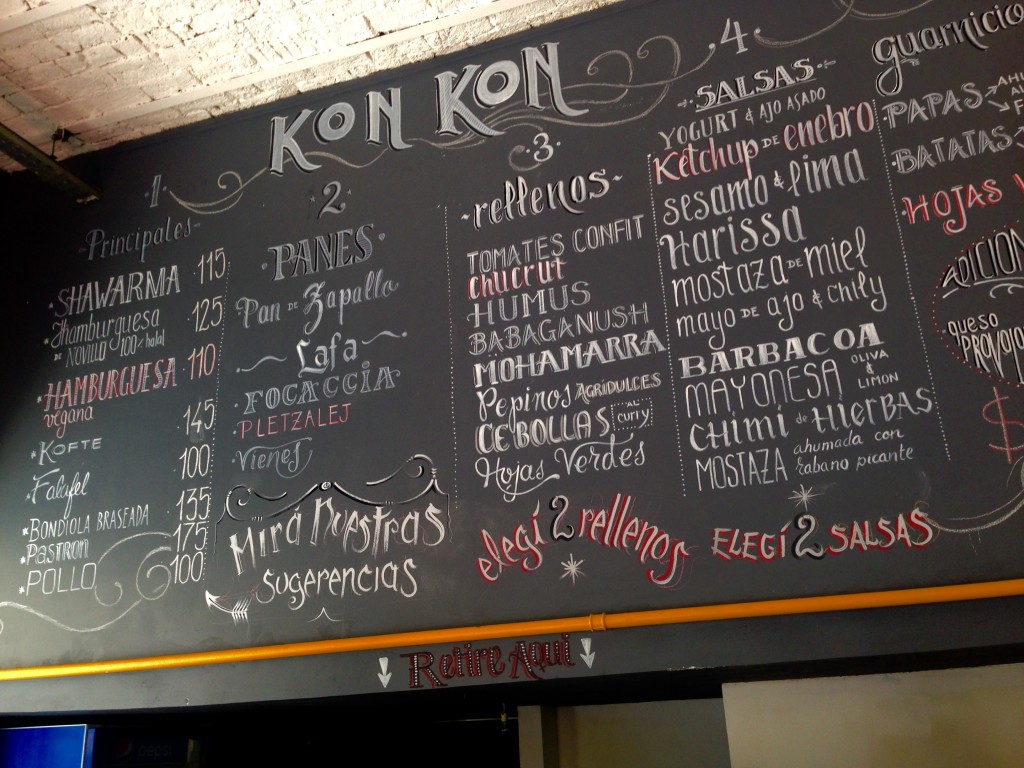 Your favorite Villa Crespo fast food joint has made its way over to the Palermo darkside. Kon Kon, dedicated to cooking shawarma, kofte, bondiola and pastrami entirely in a wood fired oven, has taken over the ex-Soder local for a second bigger location of Middle Eastern inspired smoky flavors. $$
SUNAE ASIAN CANTINA – Humboldt 1626, Palermo Hollywood
Most porteño palates suffer when exposed to mild peppery seasonings, so it can be a challenge finding a place that will really make your teeth sweat. Luckily, we spice addicts have Sunae Cantina to fill our Southeast Asian picante void. The former puerta cerrada inside owner Christina Sunae's home has opened its doors and turned into a full-blown restaurant. The menu features pan-Asian dishes, like adobo pork baos with kimchi, fiery homemade curries, and soul-warming pho. (Photo by Sunae) $$$$
LA VERMUTERIA – Chile 474, San Telmo
BA's coolest skater chef changes things up with a homage to Spain at Café San Juan's new tapas bar. The 12-seat space in front of CSJ La Cantina focuses on what Lele loves most: Cinzano vermut and Spanish style tapas. $$
ROLL'IN LUI – Jorge Newbery 3674, Chacarita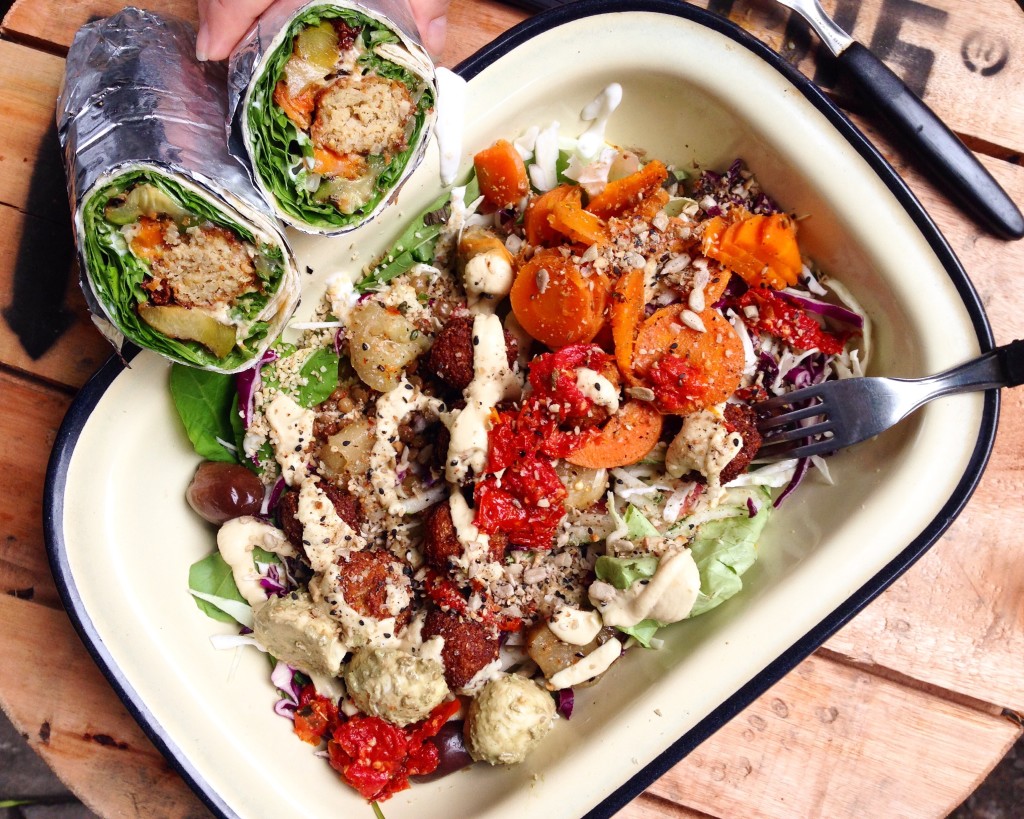 It shouldn't be a challenge to create solid vegetarian dishes, but so many get it all wrong, forgetting the most important element: making the food taste good. Lui comes to save the Chacarita day, providing barrio regular and TV production workers a healthy and affordable fix. The menu features wraps and mega salads, where the main event is Lucky Lui's famous falafel. The tiny hueco is mostly available for takeaway, however, there are a few bar stools and tables outside. $
The Latin Flavors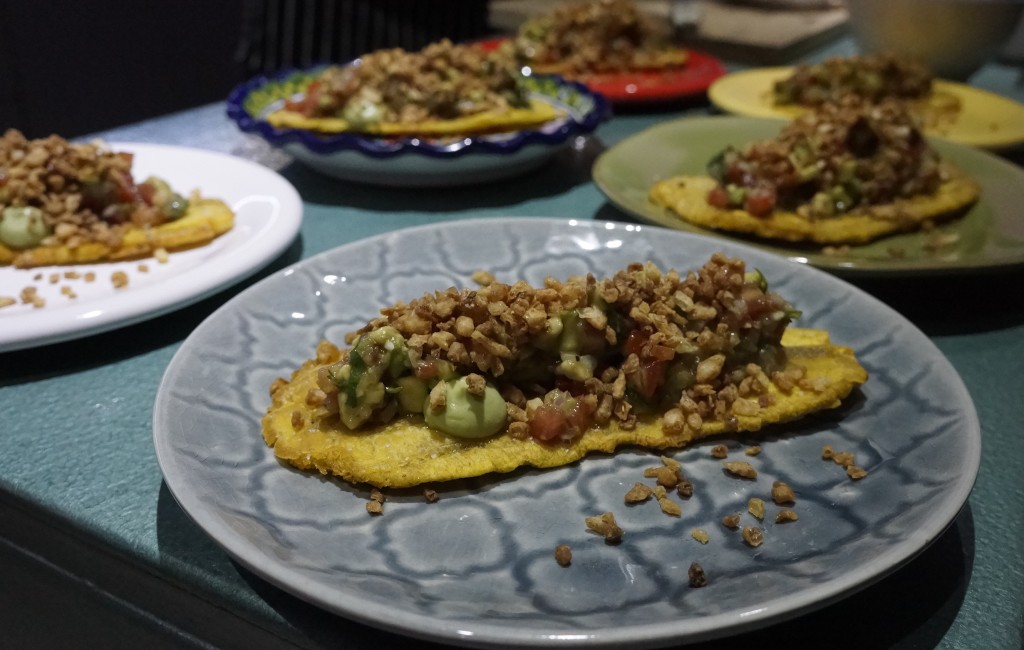 BA kitchens are trading in parsley for cilantro, with cooks from all over Latin America serving a mix of flavors and dishes from their home countries. The once hole-in-the-wall PANACHEF (Sanchez de Bustamante 1470, Palermo) has revamped and remodeled, taking over the space next door and cooking grotesquely sized Venezuelan arepas, patacones, and cachapas. Spice has made its way to up-and-already-coming Chacarita with ELOTE'S (Jorge Newbery 3791, Chacarita) simple take on cocina posta. The owners, who from Venezuela and Mexico, take a handful of Caribbean filling combinations to stuff inside an arepa, corn taco, or on fried plantain tostones. Some of the winners: braised pork, carne mechada, reina pepiada, and la marinera with panko fried shrimp and spicy mayo. (Cheddar lovers, you're in luck because there's a lot of cheese action going down. Cheddar haters, stay away from the nachos.) Urban street food of Central and South America busts out of a VW van at KOMBINACIONES (Gorriti 5578, Palermo), where diners get their hands messy on meaty arepas, Honduran baleadas, and the perro caliente, which is served unconventionally on a steamed bun. What happens when a classically trained cook from Venezuela takes a hiatus from working in BA's top restaurants to focus on the flavors of his childhood? Latin soul food comes to life at OTILIA, the pop up/closed door restaurant by creator of blog and recipe videos ITOUCHEDYOURFOOD. In the US, many restaurants start off as food trucks before going brick-and-mortar, BA did it backwards with already established fine(r) dining restaurants mobilizing to offer casual fast food options. Arguably the best of the year? I Latina's PURA SABROSURA food truck dishing out Colombian arepas that are a feast for the eyes and stomach.
And some snacks and treats worth mentioning…
Lucciano's – Alto Palermo, Palermo Soho, Caballito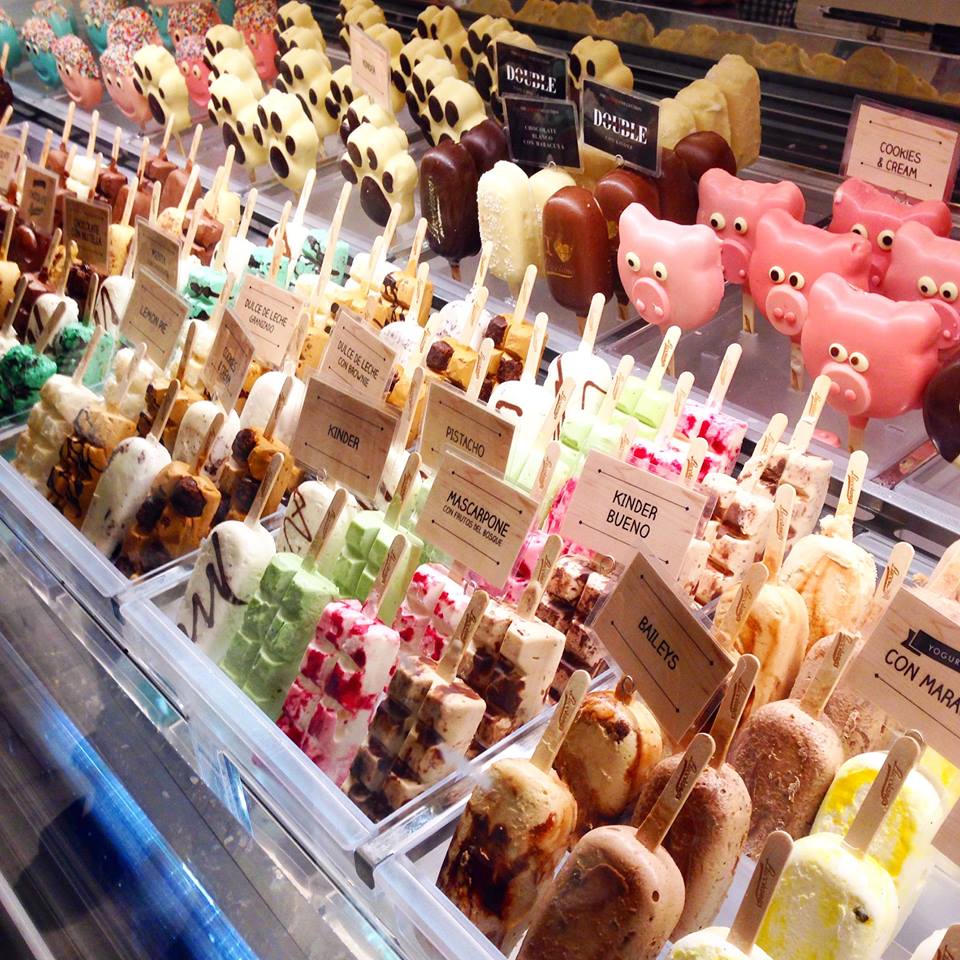 11 year old fatty me would tell my healthy no artificial flavor parents I was going play in the park, while I'd really walk to the nearby Jewel-Osco for a box of Good Humor Strawberry Shortcake ice cream bars and eat them all in one sitting. Now, as an adult, my tastebuds have flourished and matured, and I'm able to openly overeat the "ice pops" from Lucciano's, a chain ice cream shop which recently opened in Palermo and Caballito. $
MOODY FROZEN YOGURT – Olazábal 2309, Belgrano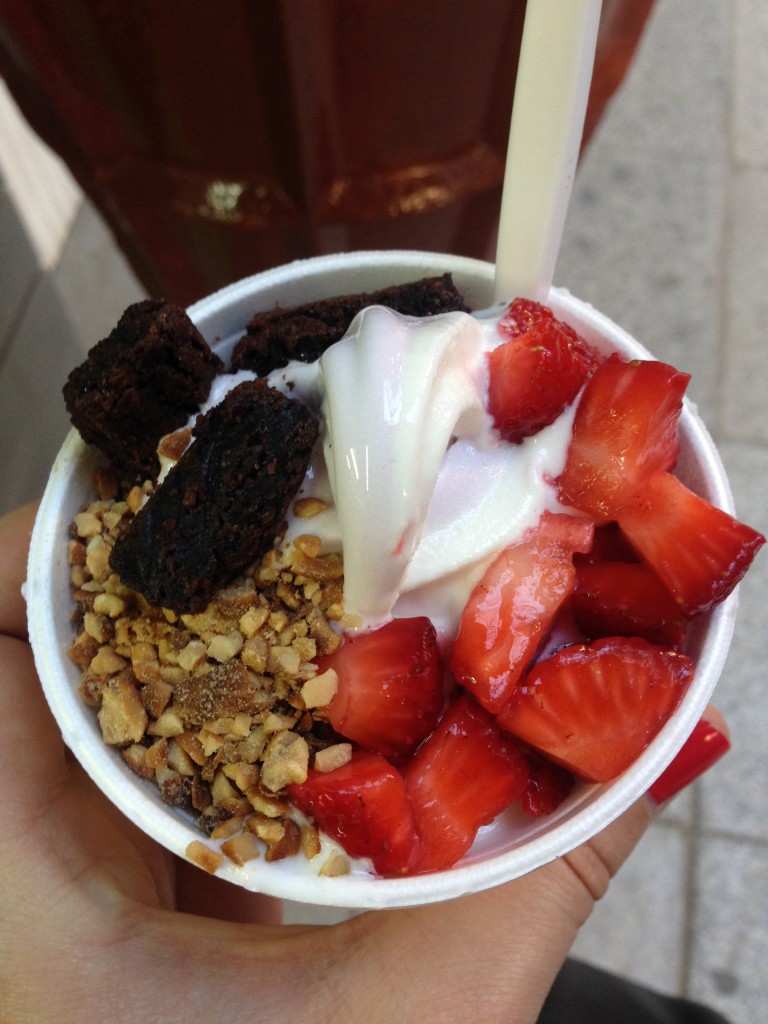 I like frozen yogurt, I like donuts, I have the tendency to be moody, so Moody Frozen Yogurt & Donuts is like a little donut hole of Belgrano heaven. $
MERCADO LA GRAN TIENDA – Guatemala 5800, Palermo
I loved the empanadas and artichoke tortilla from El Nono Amigo, so imagine my despair when it closed at the beginning of the year. But luckily, it has opened up with a different name and concept, La Gran Tienda, a small market featuring super high quality (and affordable) deli meats, cheeses, boutique wines, and other local products from across the entire country. $
MY BAGEL – Azcuenaga 758, Once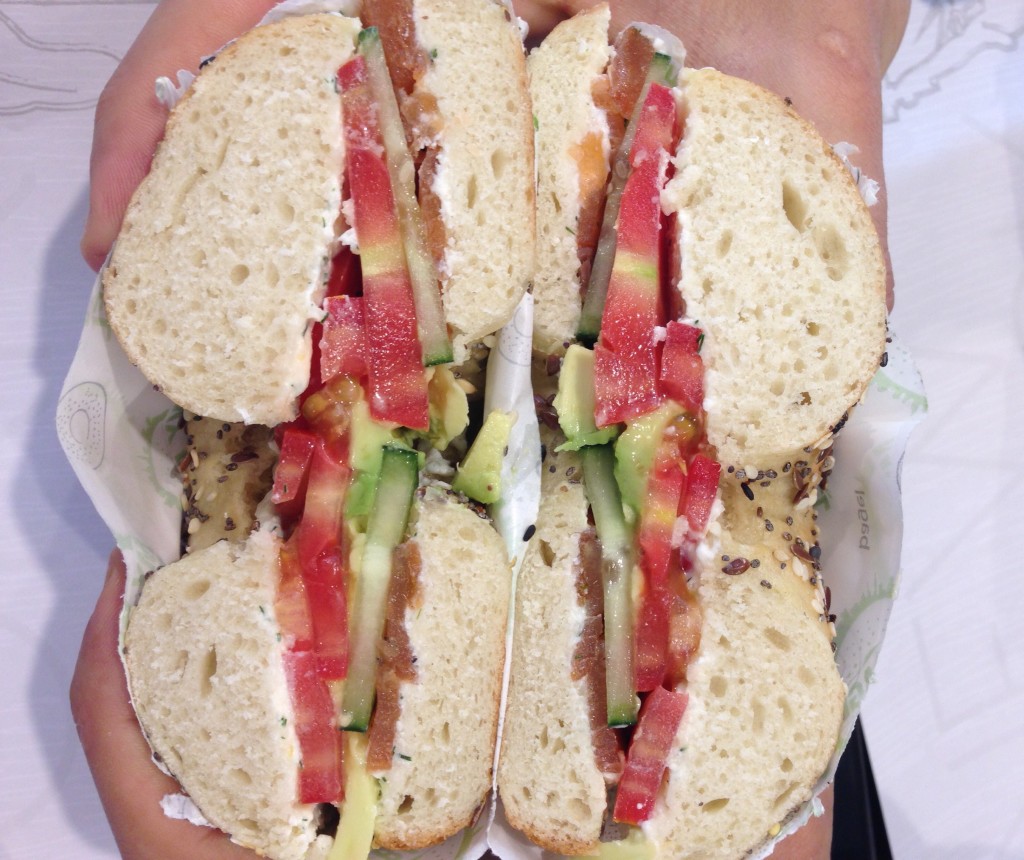 Sure, this Once bagel sandwich shop might not be the Kosher taste of a chewy boiled and baked New York bagel, but they are giving it their best big apple meets Buenos Aires try. The concept is simple: choose your bagel flavor, main protein (salmon, gravlax or tuna), cream cheese, and toppings. Then, it's sandwiched, sliced and sandwich selfied all over the Instagram world. $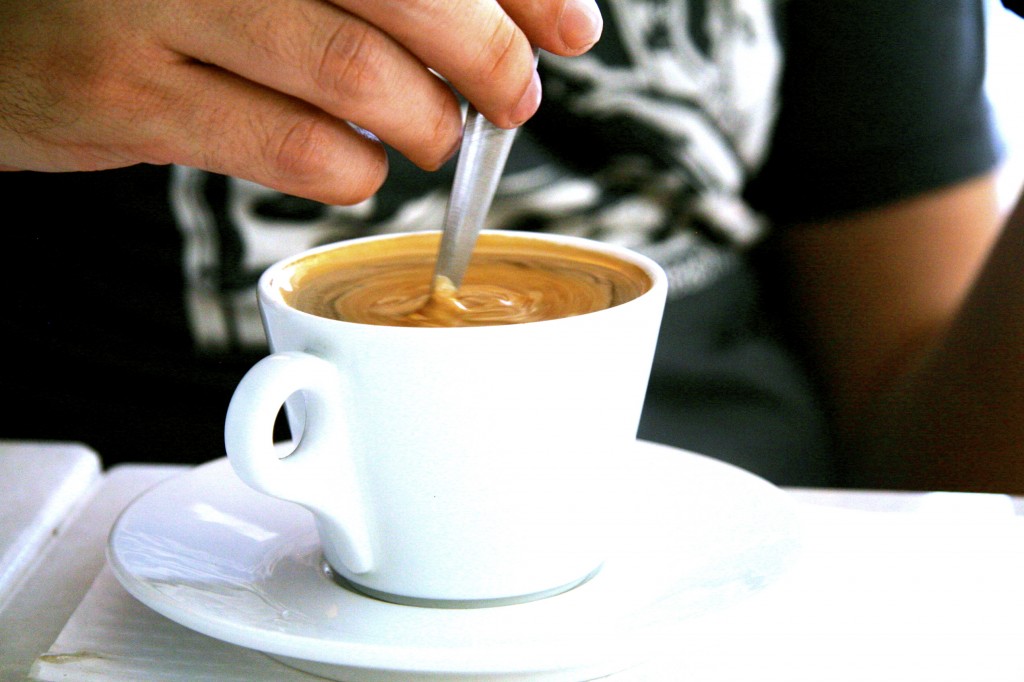 Remember the time when we could count on one hand the number of coffee shops that actually served a non-burnt and sugar roasted cup? That bad aftertaste is slowly dissipating as skilled baristas storm the city, leading a total café revolution one bleeding latte art heart at a time. Where are the new coffeehouses we should groggily zombie walk to for our caffeinated dose of morning crack? Map quest these cafés that serve a pretty good cup of coffee:
VIVE CAFE – Costa Rica 5722, Palermo Hollywood
SANTA CAFE – Moreno 818, Monserrat
ESTILO BARISTA – Cerrito 1224, Retiro 
LA UNIÓN CAFE – Esmeralda 266, Centro
HÁBITO CAFE – México 1152, Monserrat
ES RUIZ CAFETÍN – José A Terry 300, Caballito
BARRIO CAFETERA – Fitz Roy 1612, Palermo Hollywood
BIRKIN – Nicaragua 6025, Palermo Hollywood
CAFE Z / PICK N GO – Defensa 313, San Telmo
*A girl can only eat so much, let us know your favorite new 2016 restaurant opening!
Comments