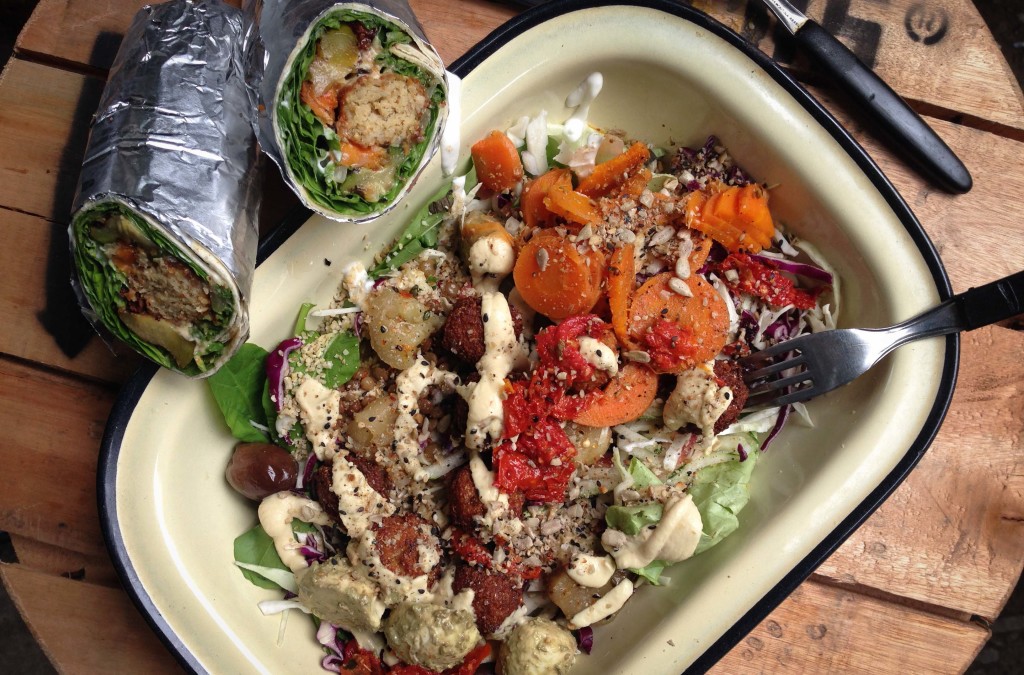 The whole vegetarians-suffer-in-beefy-Buenos Aires spiel no longer holds much truth. For decades, plant-based dishes on porteño menus were limited to sad lettuce-tomato-onion salads and French fries or mashed potatoes. I've seen waiters serve announced vegetarians chicken and ham, genuinely surprised upon discovering that these foods originate from animals, and thus, vegetarian unfriendly. During Anthony Bourdain's recent Buenos Aires episode of CNN's "Parts Unknown", he also longed for something green, and after a two week visit questioned if Argentina produced any vegetables at all, proclaiming that even "confirmed carnivores will fall to their knees praying for a vegetable." But eating delicious vegetables in Buenos Aires just got a lot easier thanks to Roll'in Luí, the Chacarita hole-in-the-wall where you won't even realize that meat is missing from the menu.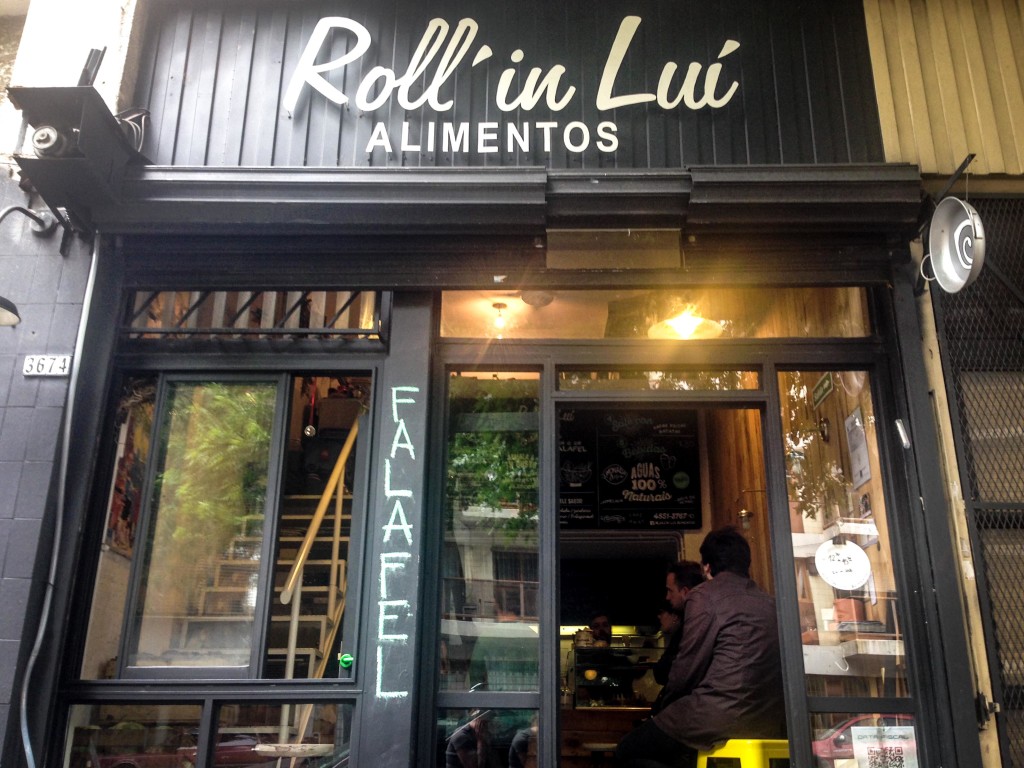 If it wasn't for the word FALAFEL, or the long line pouring out of the door, I would have easily walked by without noticing Roll'in Luí. It joins the emerging Chacarita scene — places like Rita, Elote, and Falena — as a must visit in the neighborhood. The unpretentious takeaway spot, with only a handful of bar stools and sidewalk seating, serves a mix of flavorful and satisfying salads and wraps. If you live or work in the barrio, you probably already go on a weekly basis. Or, if you are like me, after you made this falafel discovery, passing through Chacarita became part of your regular commute.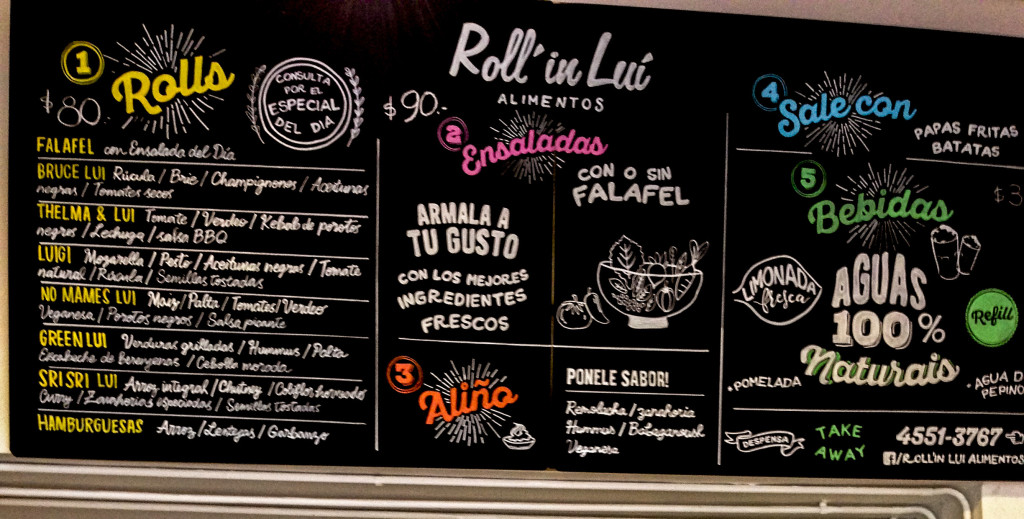 The vegetarian-vegan-gluten free-falafel fanatic menu features wraps (AKA rolls) and BIG ASS SALADS. Falafel is the star of the show, crunchy balls of beautifully seasoned garbanzos, deep fried and tucked inside the wraps or placed on top of the mega salad.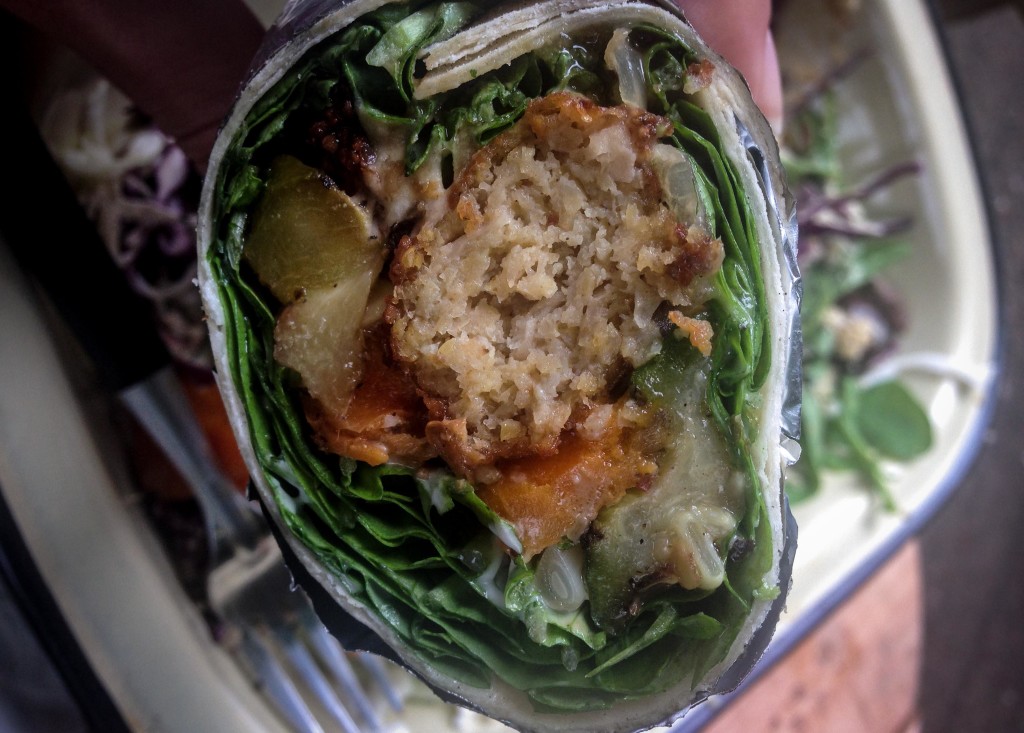 There are about seven wraps on the menu like the Bruce Lui, Thelma & Lui, Luigi, and No Mames Lui with black bleans, corn, avocado, and hot sauce. The giant wrap/rolls are basically burritos, easy for two people to share… but you'll most likely want to get your own.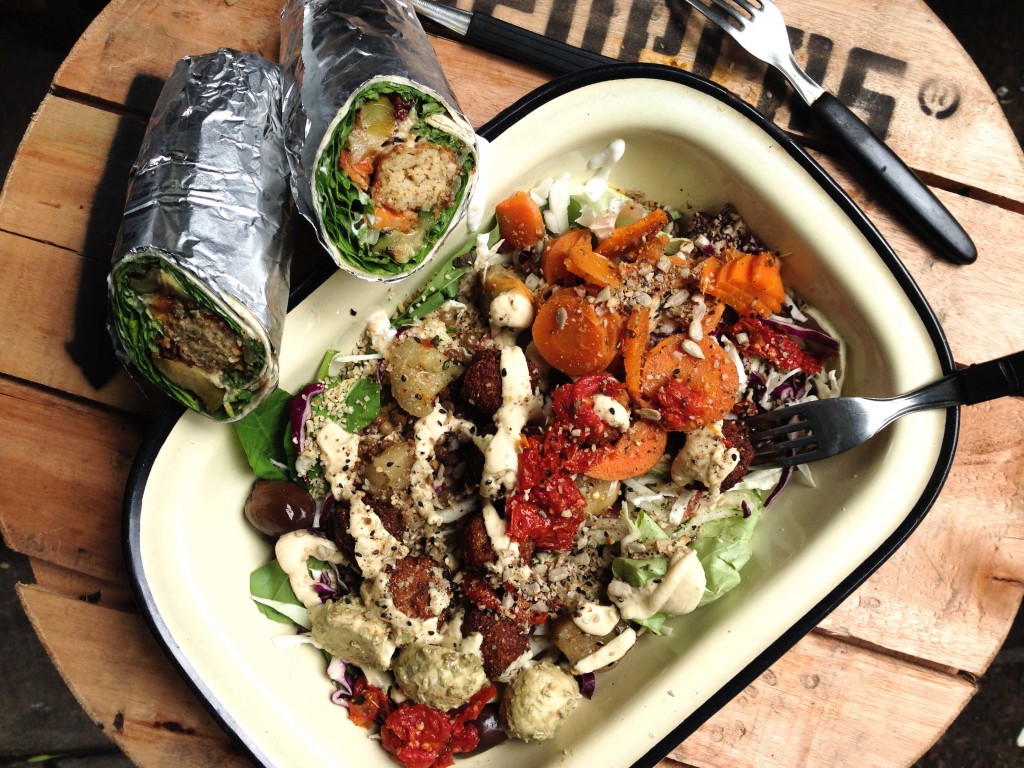 Say goodbye to bullshit Palermo $200 peso wilted lettuce ensaladas, because these salads are no joking matter. Here, you can make the wrap into a salad, or design your own, throw some falafel on top, and devour the platter of nutritious vegetables goodness. If there was a Roll'in Luí in every barrio, being a vegetarian in Buenos Aires wouldn't be so bad.
Roll'in Luí Alimentos
Jorge Newbery 3678, Chacarita
Monday – Saturday: 12pm – 3:30pm; Thursday – Friday: 8pm – 12am
Tel. 4551-3767
Average price: AR$120 (Lunch promo wrap + Lemonade)
Facebook / Instagram
Comments