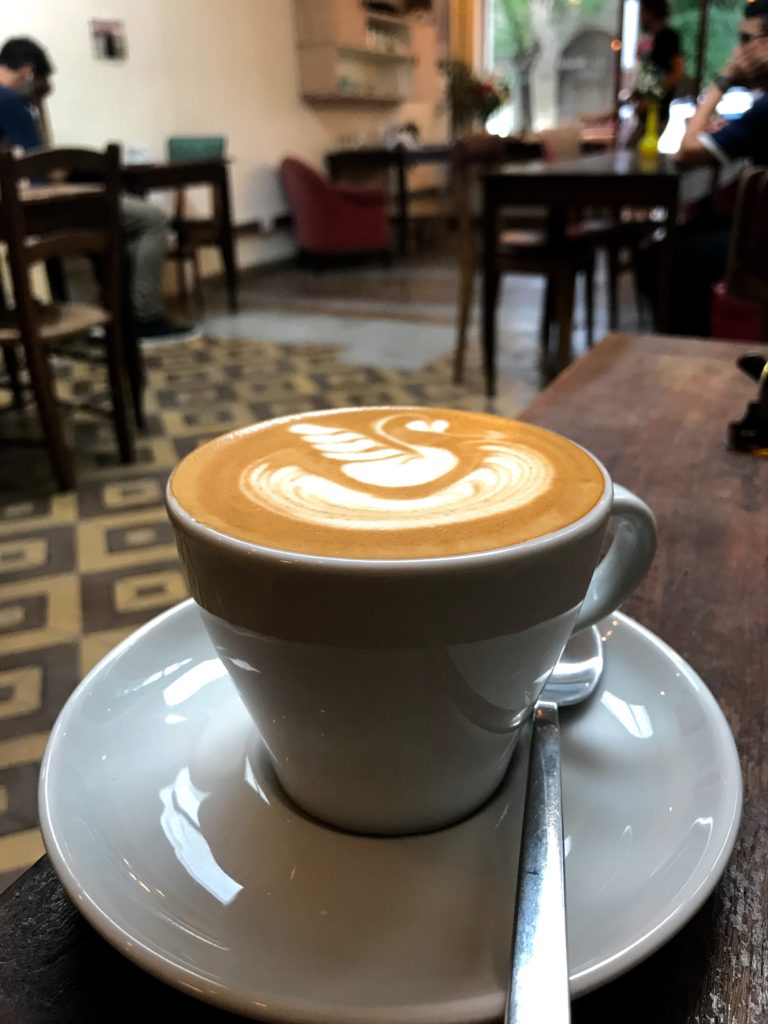 There are a lot of cafés in Buenos Aires, but how do you choose that perfect coffee shop? The type of place that is unpretentious but serious about excellent quality coffee. A café that's good for meetings, meetups, work dates, first dates, breakfast, merienda, sitting alone and appreciating a properly made Flat White or watching a cortado traditionalist enter into a Flat White world. La Noire, a new French café on the Villa Crespo/Chacarita/Palermo border, checks all of those boxes for me.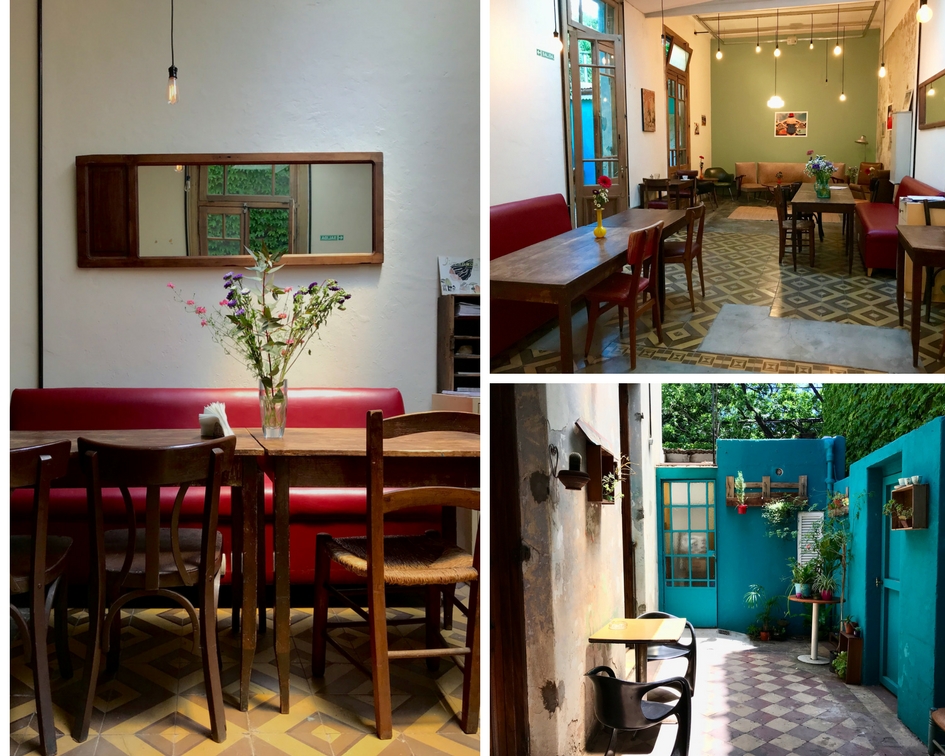 The recycled PH lies on the lado B of Córdoba, on Bonpland between Castillo and Loyola, an area that despite its close proximity to Palermo Hollywood madness, remains residential and low key. It's hard not fall for La Noire's charming vibe. Even on the shittiest of bad days, there's a contagious positive energy that makes it easier to get out of a stink-ass mood.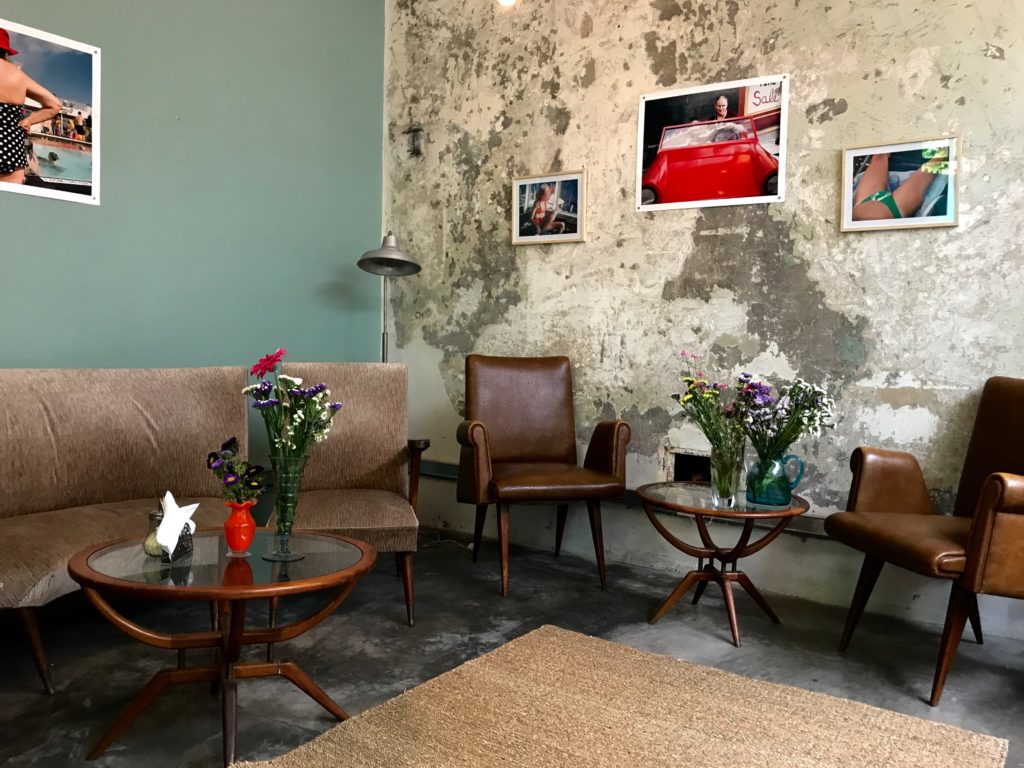 The space is simple yet stylish. It's the PH of every Buenos Aires expat's dreams with antique tile floors, high ceilings, and a courtyard patio surrounded by green ivy vines. Fresh flowers and artwork from local artists on the walls complement a vintage minimalist decor.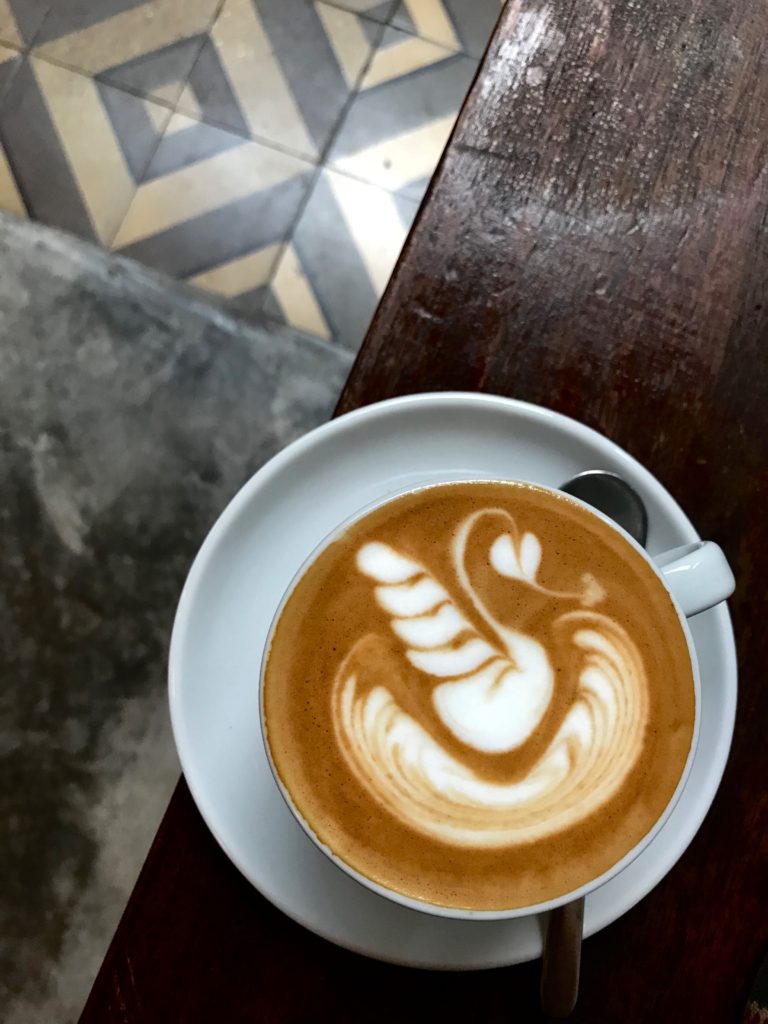 What's the secret to a great coffee shop? This might sound obvious, but you'd be surprised how many cafés get this wrong. The answer: Good beans and skilled baristas. La Noire has both covered, using Lab Coffee's Colombian roast, plus a shiny silver Nuova Simonelli Italian espresso machine. It enters into the small category of charming old-school bar notable-style cafés that serve specialty coffee over an inferior sugar-roasted burnt-tasting brand.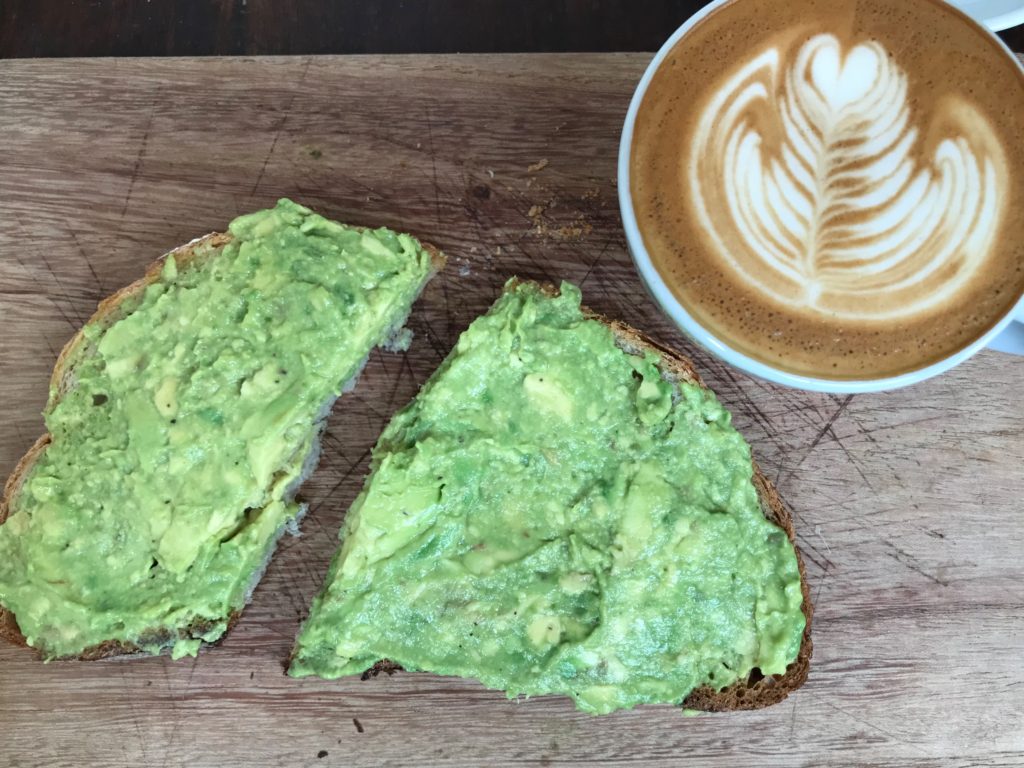 There's no kitchen at La Noire, but the owners, two friends from France, decided to serve a spread of French pastries like croissants and pan au chocolat, a handful of sandwiches, tartines (open-faced sandwiches), and a tartine de palta, because we live in the era of avocado toast. Co-Pain, my favorite Caballito French bakery, provides the baked goods.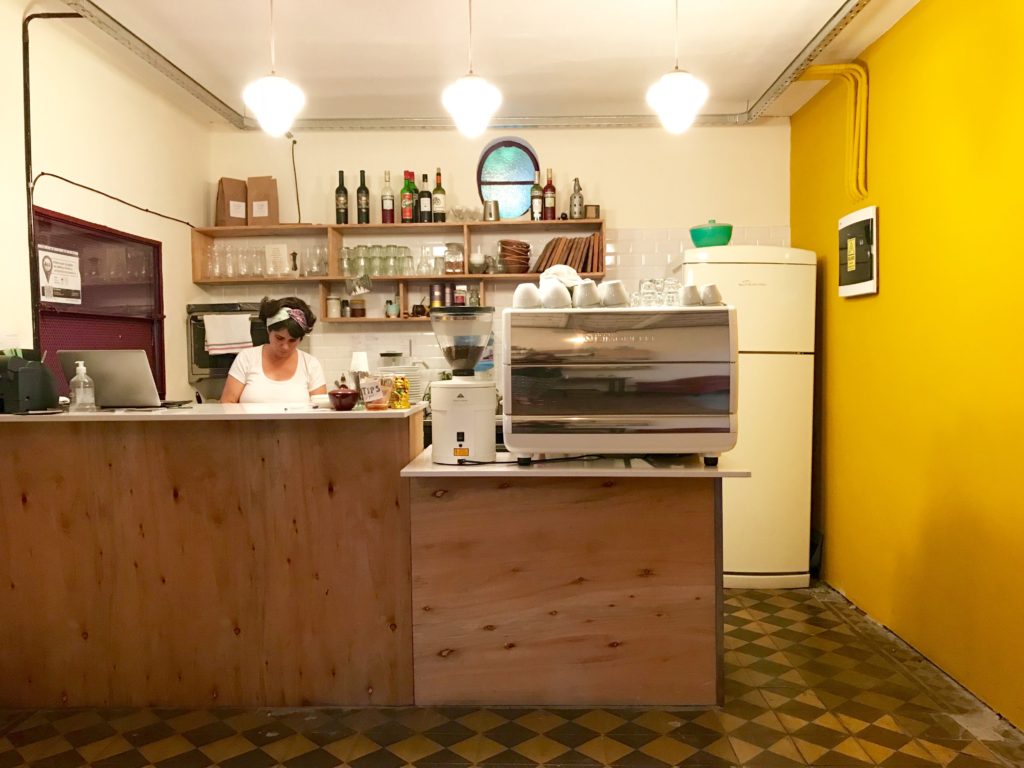 Afternoon aperitivo drinkers will be happy to find Cynar, Cinzano and Campari, while winos can choose from a small selection of bottles, including Ernesto Catena's Animal Cabernet or Bodega Del Fin Del Mundo's La Poderosa Malbec. Pair that with a cheese plate and olive bread and your day will end on a high note.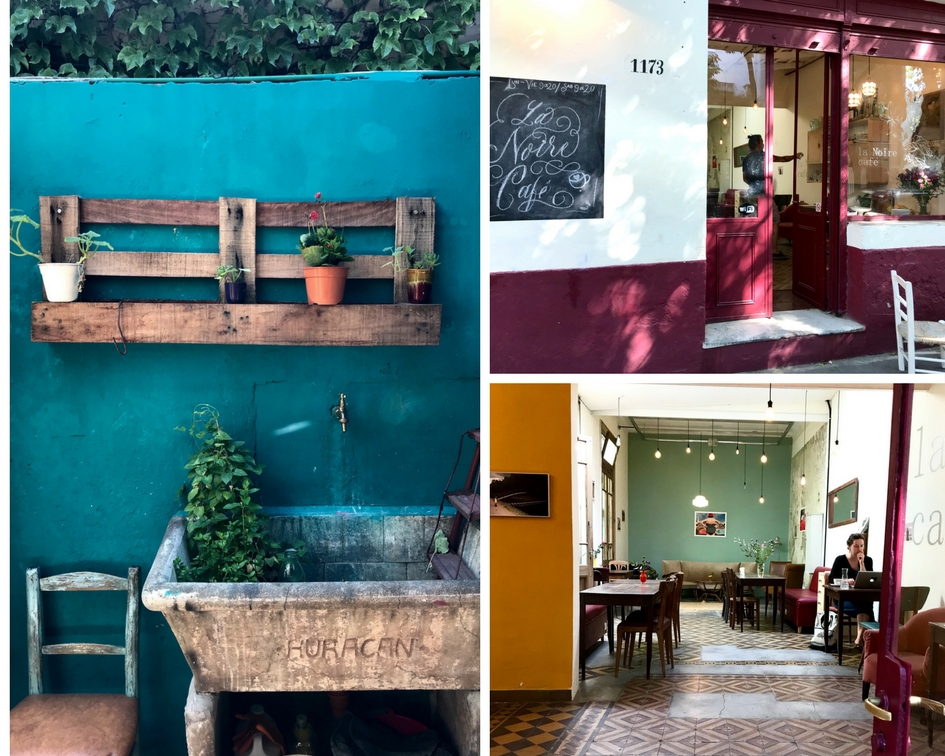 Selfishly, I didn't want to write about my new favorite coffee shop in Buenos Aires. But La Noire is just too special not to share and put out into the world.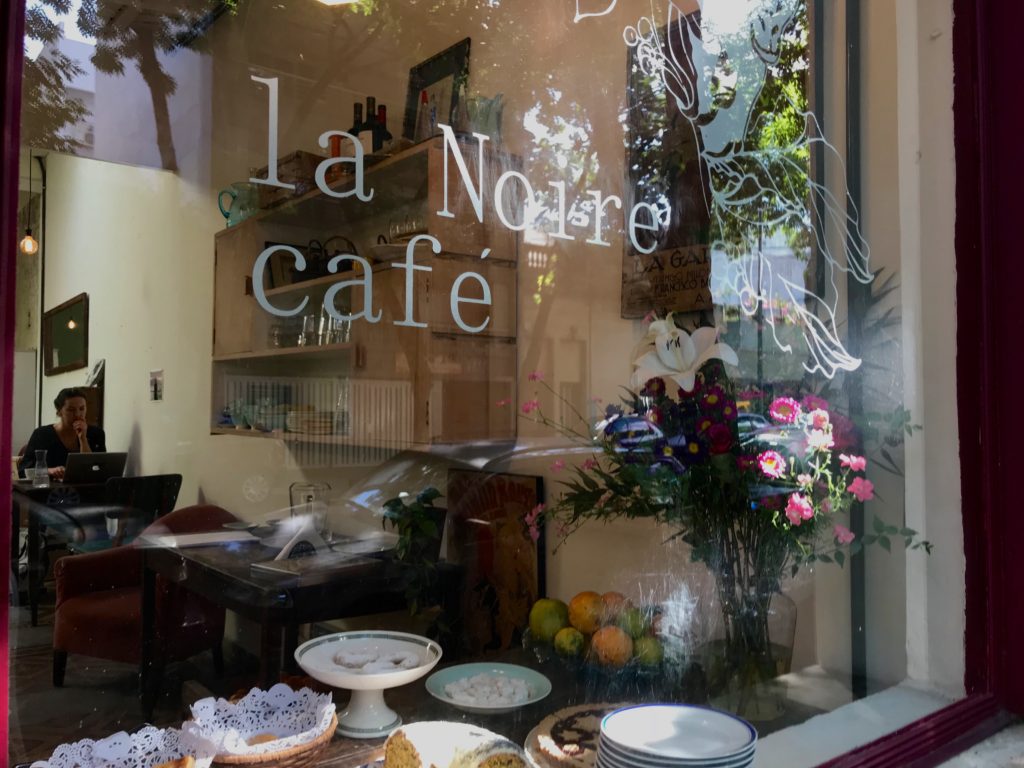 La Noire Café 
Bonpland 1173, Villa Chacalermo (?) AKA on the Villa Crespo/Chacarita/Palermo border
Tel. 4857-6516
Mondays – Saturdays, 9:30 am – 8 pm
Instagram // Facebook
Average price: $45-$65 pesos for coffee, $100-$120 for sandwiches
*Bici & Pet-friendly
Comments