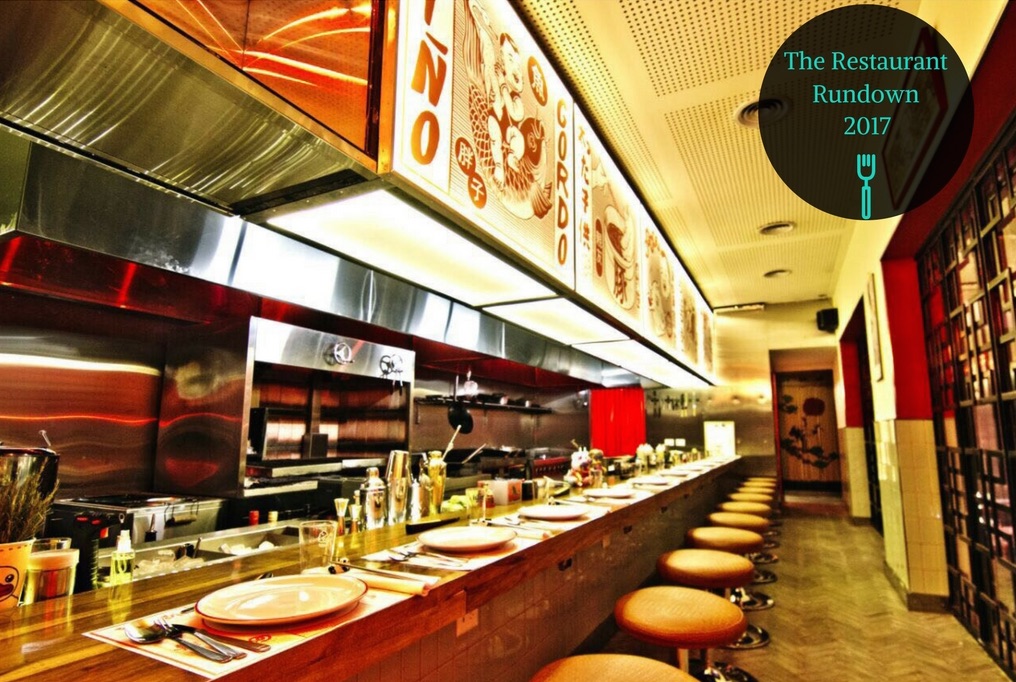 If you asked me to describe the 2017 BA food scene in a few words my answer would be simple: beer bars, burger bars, craft beers eating burgers, and burger bars drinking craft beers. But looking at it closely, 2017 saw exciting new spots beyond the B&B craze. A few months ago I wrote about the 15 hottest new Buenos Aires restaurants, so I decided to expand that list and share some of my favorite Buenos Aires openings over the year, and which newbies are on my radar to devour in 2018.
The Restaurants
Tanta – Esmeralda 938, Microcentro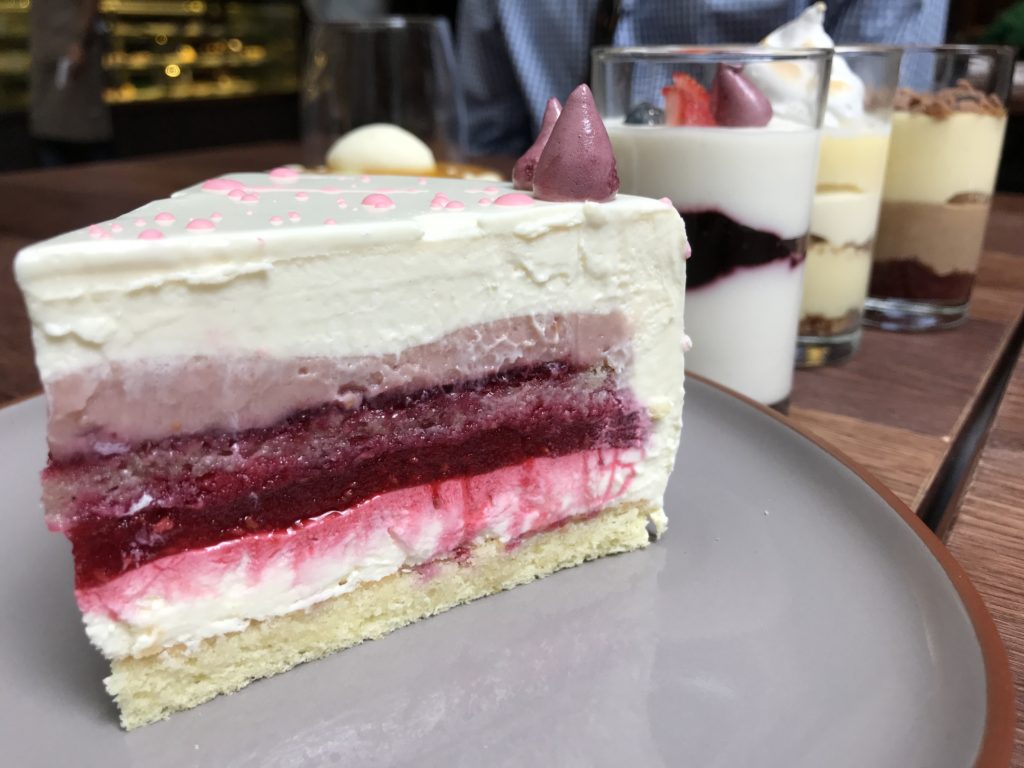 Tanta joins La Mar as Peruvian culinary mogul Gaston Acurio's second Buenos Aires restaurant. The casual chain known for its Peruvian comfort food has sister restaurants across Peru, Chile, and Chicago. But unlike Tanta around the globe, Argentina's upscale downtown location next to WeWork caters to the office crowd with club sandwiches, burgers, empanadas, salads — all with its signature Tanta twist. Chefs Anthony Vásquez and Allen Mezzoni lead the kitchen, making hearty dishes like quinoa chaufa, seco de ternera, papa rellena, and Bife de Anthony El Goloso, a low cal option of bife, papas a la huacaína and pesto pasta — you know, a light lunch. There's even an entire menu dedicated to fresh juices, something that we need more of around these parts. Word to the wise: don't skip dessert. $$$
Narda Comedor – Sucre 664, Belgrano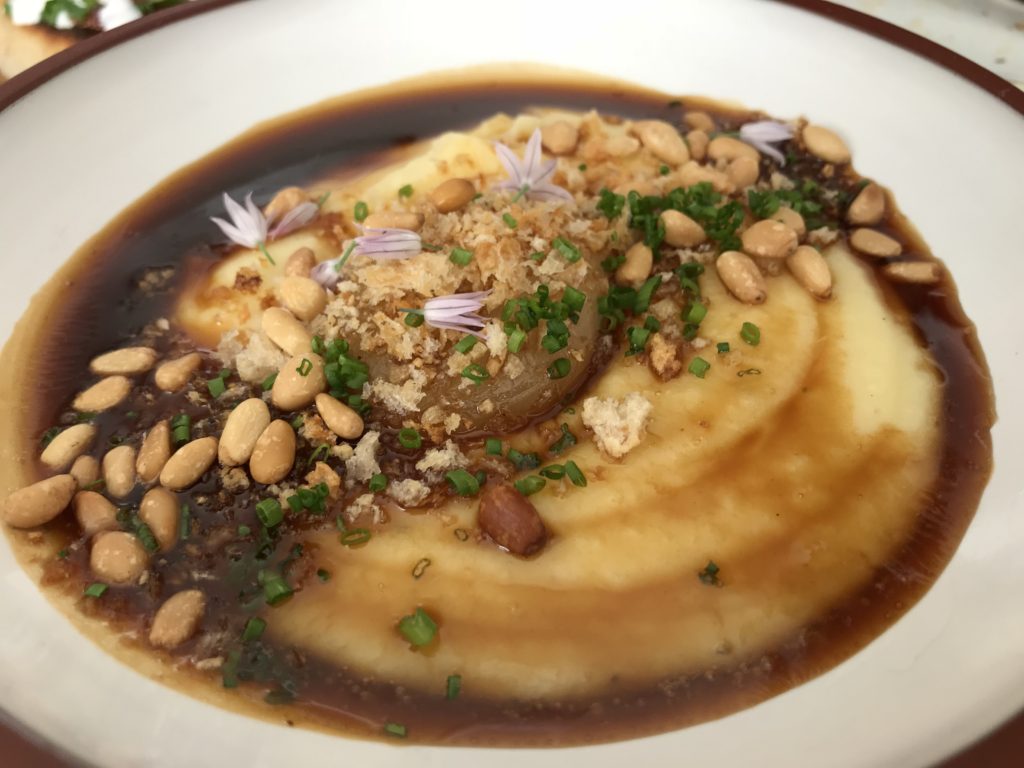 Narda Lepes needs no introduction. The Porteño gastro goddess stars in cooking programs and travel shows, writes cookbooks, and has a line of food products and kitchenware. She's kind of like a young Argentine Martha Stewart, minus going to jail and starring in a talk show with Snoop Dog. Now, Lepes can add a self-titled restaurant to that resume. Located in Bajo Belgrano, the food at Narda Comedor reflects her eclectic style of cooking with a focus on seasonal produce inspired by Middle Eastern, Latin American and Asian cuisines. Martin Sclippa, Alejandro Lopez, and a talented cooking crew serve all-day dining dishes (breakfast, lunch, merienda, and dinner) that remind me of vegetable-forward Californian restaurants (shout out to Kismet and Sqirl!). One thing to order: braised onion with mashed potatoes. $$$$
Sheikob's Bagels – Uriarte 1386, Palermo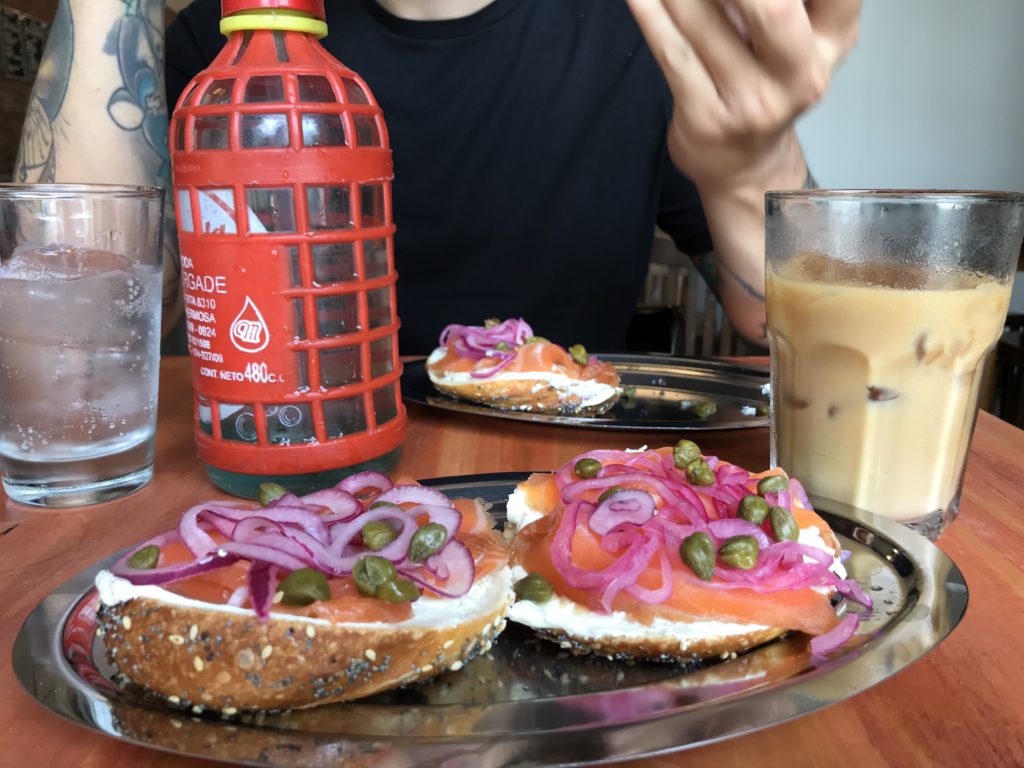 After four years serving the first real New York bagel off of his bicycle cart on the mean streets of Palermo, real New Yorker Jacob Eichenbaum-Pikser, AKA Sheikob, AKA the Bagel Guy of Buenos Aires, has gone brick-and-bagel. For the in-house experience, order sandwiches like the classic smoked salmon-red onions-capers or a BEC (that's bacon, egg, and cheese, because cool kids abbrev and make acronyms). If you're looking to have your own bagel schmearing fest, buy bagels by the dozen and homemade cream cheese for takeaway. Or, be like me, and eat your BEC on-site and bring the BAEs(?) home. Pro tip: looking for super fresh bagels? Get em' fresh out the oven around 9 am and 12 pm. Pro tip #2: bagels para llevar are 50% off 3 pm-4 pm on weekdays. $
Niño Gordo – Thames 1810, Palermo Soho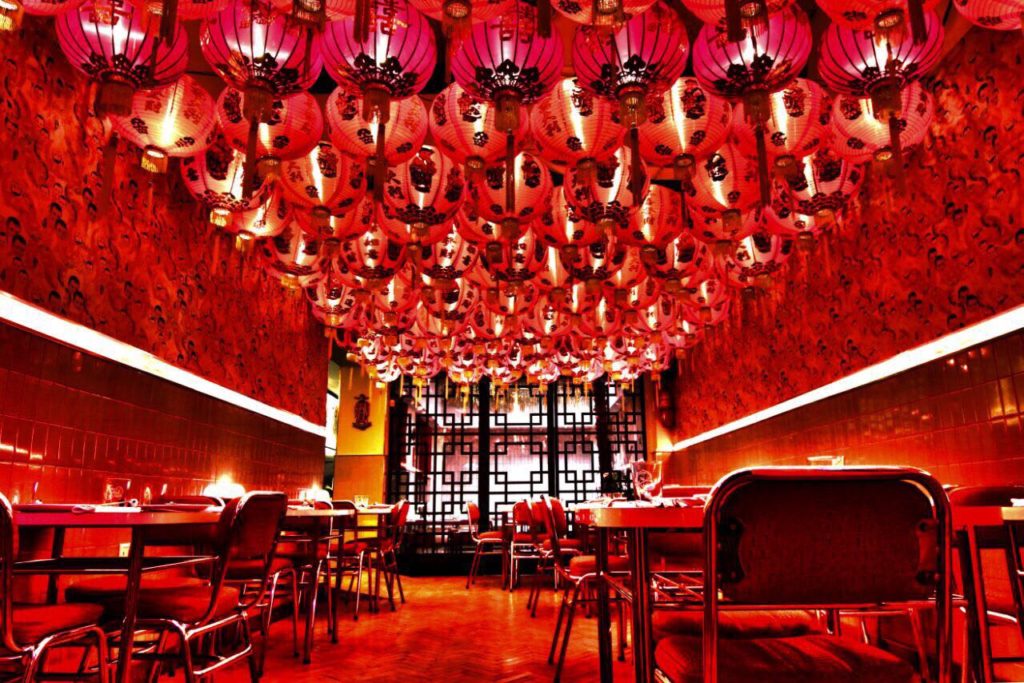 The most Instagrammable restaurant of 2018, Niño Gordo's design might be the coolest thing to happen to the BA dining scene. If you are the type to complain about why so many of us "only write about Palermo restaurants", please take note. When you enter Niño Gordo, you ain't in Soho anymore. Red lanterns cover the ceiling of the main salon and kitschy toys play on the bar overlooking woks aflame in the open kitchen. (Solo diners who want dinner with a show, this bar is for you.) There's even a faux jellyfish fish tank, and the bathrooms are decked out with an original TOTO smart toilet. This pan Asian-style parrilla, brought to you by Pedro Peña and German Sitz of La Carnicería and Chori fame, combines Japanese, Korean and Chinese flavors and ingredients with Argentine eating traditions. Many dishes were inspired by Peña's travels to Japan, and eating marathons in BA's Koreatown and Chinatown. On the menu: panceta and chitlin okonomiyaki, miso-chili glazed sweetbreads, and ssamjang sirloin. Like many new restaurants, Fat Boy's food and service are still finding its flow, but there's no question it will be the hyped hot ticket this year. Make a reservation or risk waiting a long time for a table. $$$$
Bestia – Primera Junta 702, San Isidro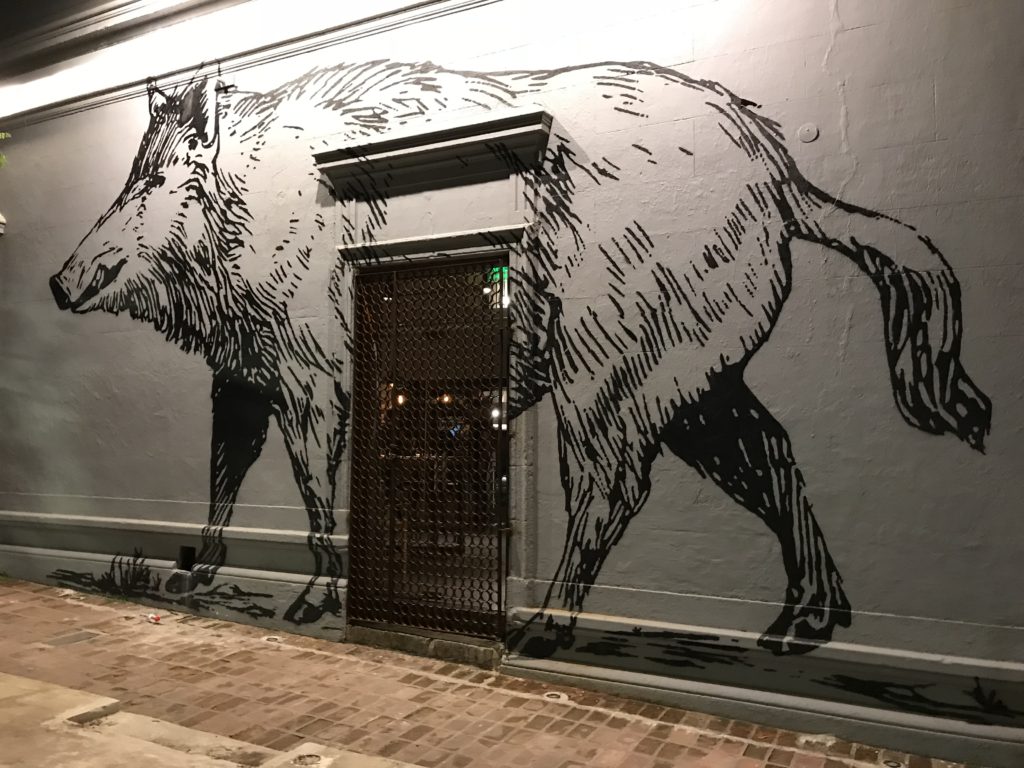 Modern Argentine parrilla meets US-style barbecue at Bestia, the Zona Norte hotspot by the team behind Alo's Bistro. Here, the concept focuses on two fundamental techniques: wood-fired meats and pickled vegetables. The comforting scent of campfire permeates from the open kitchen, making the meal decision tough: do you order the dry aged beef, ribs with mashed potatoes and bacon, or pulled pork sandwich with coleslaw? Vegetarians, you may want to sit this carnivore-focused grill out. $$$$
Mishiguene Fayer – Cerviño 4417, Palermo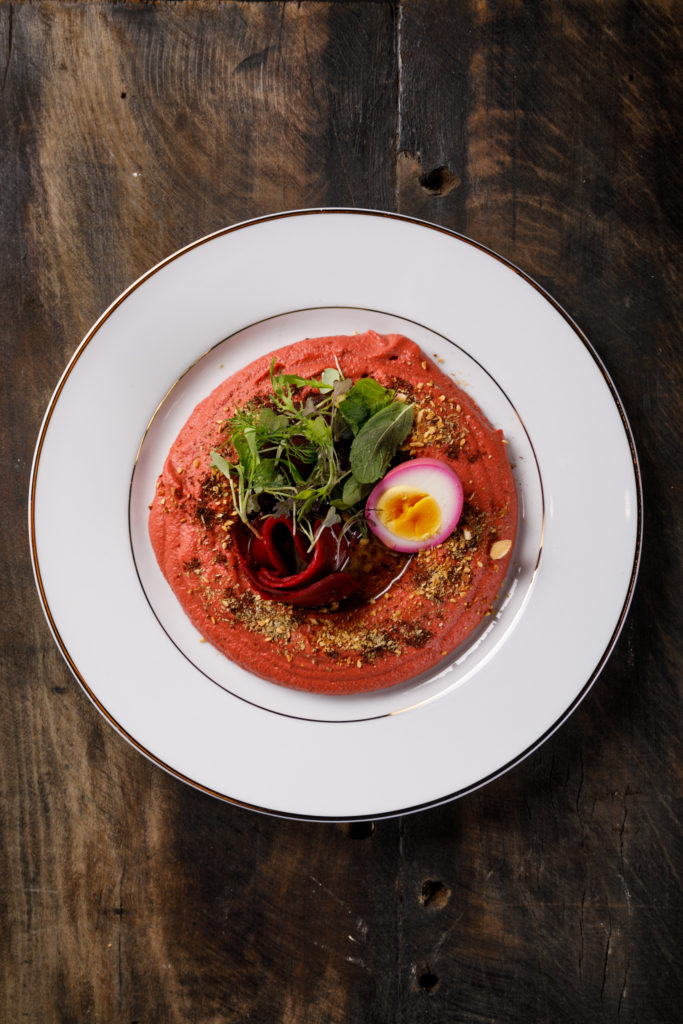 Chef Tomás Kalika of Mishiguene, BA's premier upscale Jewish restaurant, debuted his second spot, Fayer, which means fire in Yiddish, and melds Jewish and Middle-Eastern flavors with Argentina's obsession for open-flame cooking. The dishes center around the five pillars of fire technique: parrilla, smoker, spit roaster, mangal, and tannur. Try hits like khachapuri shakshuka, smoked pastrami, and arguably the best (and only) beet hummus in South America. (Ph: Fayer) $$$$
家常菜 Xiao Long Bao Restaurant – Anchorena 429, Abasto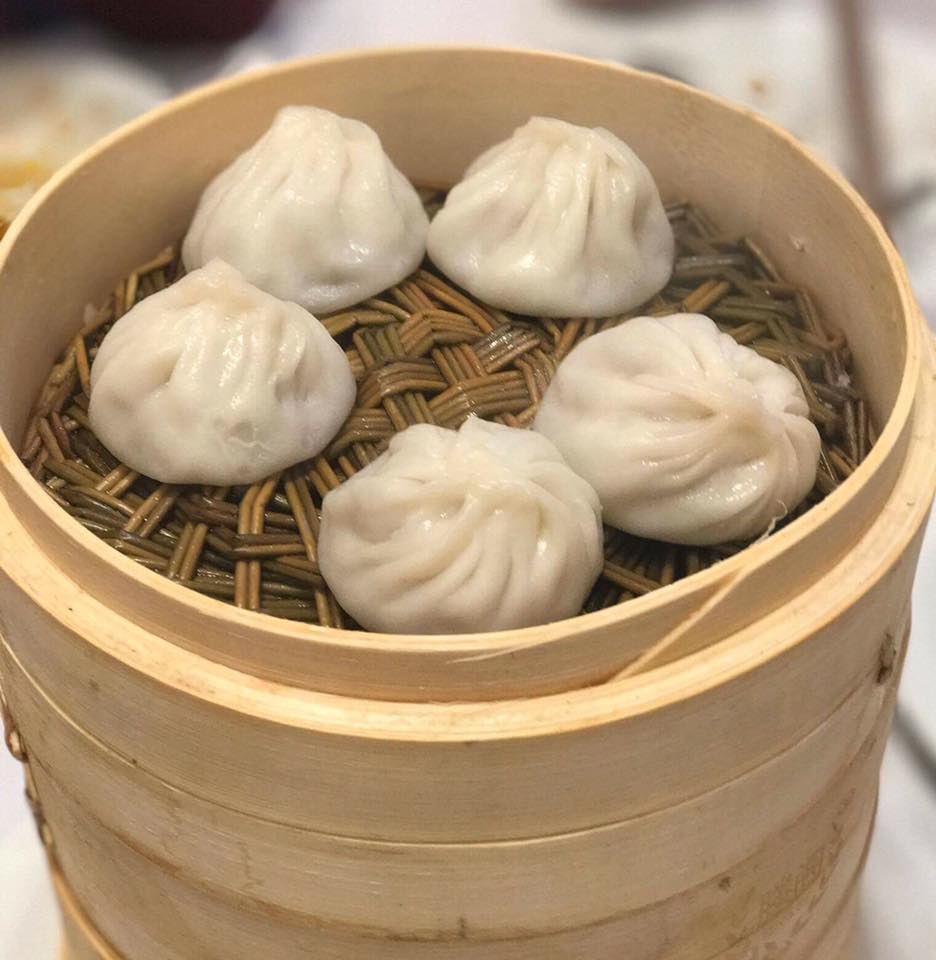 It was a sad day when the Chinese joint on Bravard in Parque Centenario closed shop, and we bid farewell to the only real soup dumplings in Buenos Aires. Luckily, after a long hiatus, they opened back up in Abasto, and xiao long bao exists again. Reservations are highly recommended and don't be alarmed if they ask you to order in advance when you reserve, especially if you want dumplings. The dim sum menu is the most extensive in the city with dishes like xiao long bao (soup dumplings), shien jian bao (pan-fried soup dumplings), guo tie (potstickers), and turnip cake. Other dishes to order: kung pao chicken, pork pancake, chow mein, cucumber salad, Shanghai shrimp, steamed merluza negra, long beans, seasonal veggies, mapo tofu, and fried eggplant. If you are looking to splurge, especially if someone else is paying, get the crab. Beware: service can be slow, and food takes a while to leave the kitchen. $$$
La Birra Night – Carlos Calvo 4317, Boedo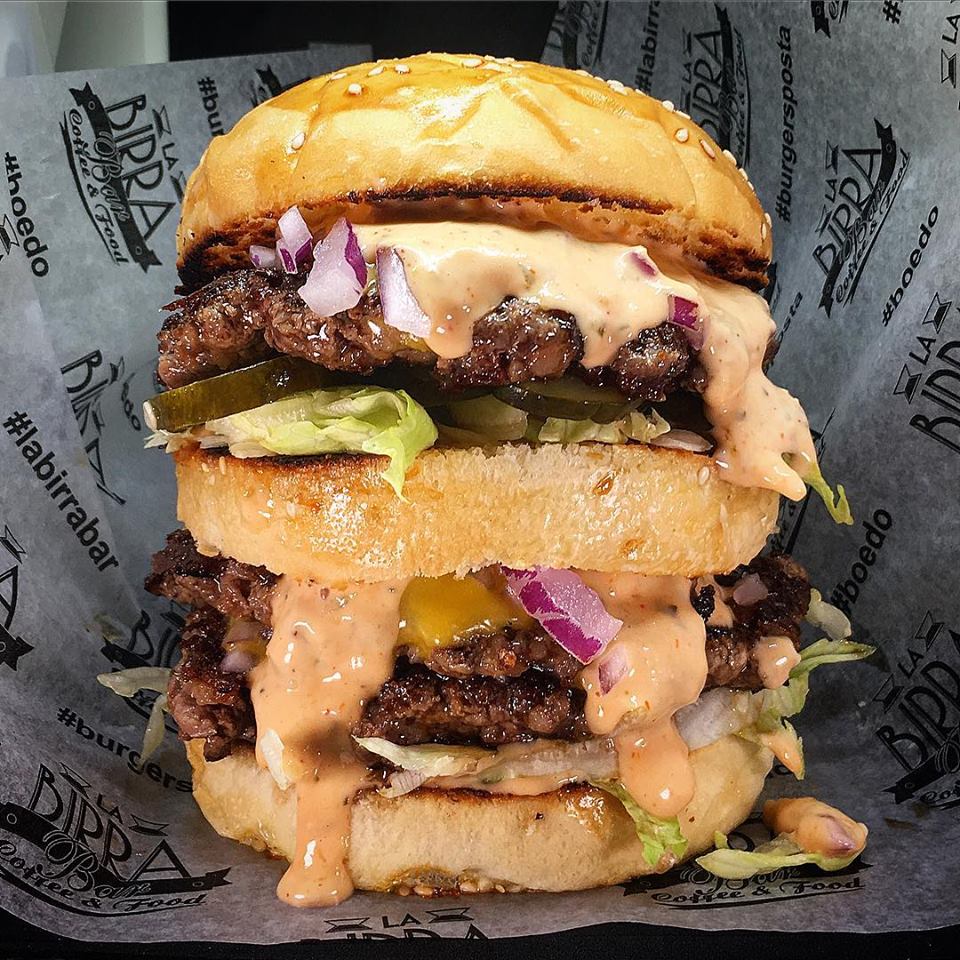 In the midst of BA's hamburger craze, when it seemed like a new, trendy, mediocre burger bar opened weekly, a small decade-old café in the unassuming Boedo barrio took the internet by storm. La Birra had so much instant success that it opened a second nearby location to cater to all the hamburguesa lovers who flocked from across the city. You may have difficulty fitting it all in your mouth, but try to wrestle their viral triple or quadruple cheeseburgers. I double dog dare you. (Ph: La Birra) $$
Club M Omakase – Nicaragua 6002, Palermo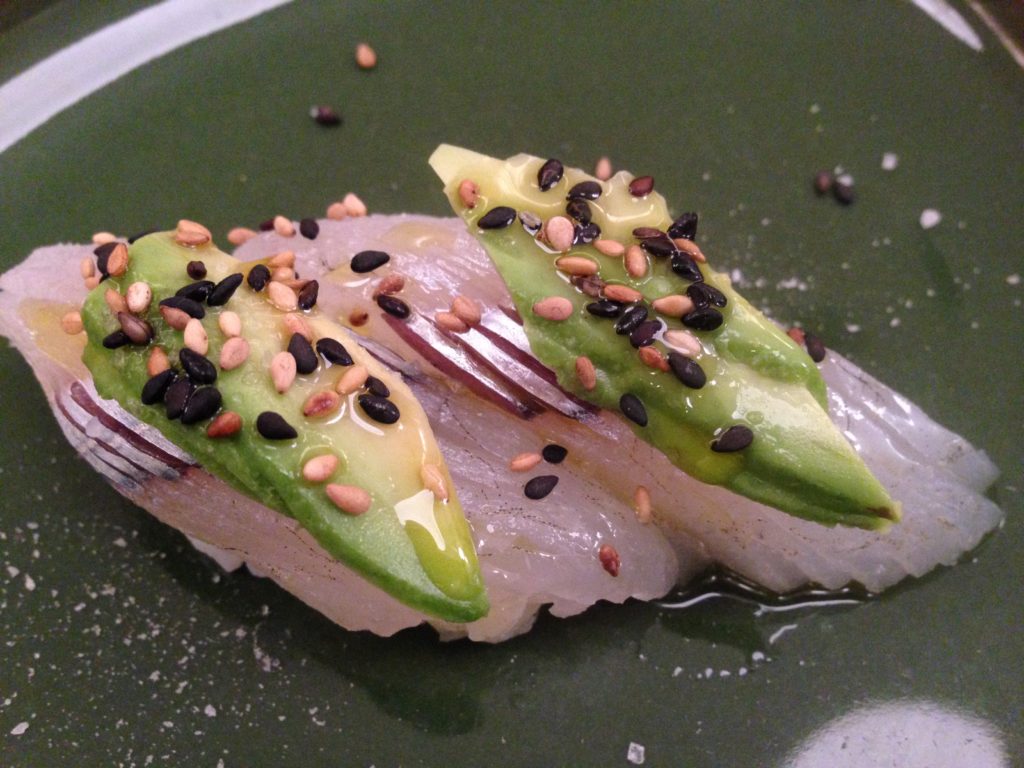 Even though meat trumps fish in Argentina, Porteños have a thing for sushi, especially of the Japanese-Peruvian persuasion. For years, the secret 12-seat restaurant above Bar du Marché sliced some of the best fusion sushi in the city. And now, Omakase, though still hidden, has moved into bigger digs past the dining room, through the kitchen, and underneath the new location of the French wine bar. Sushi man Fabián Masuda still meticulously prepares every unique Nikkei creation in this multi-course omakase menu. $$$$
CORE Italian Street Food – Maipu 819, Centro
In a downtown food scene ridden with empanadas, tartas, and milanesas, this fast food pasta shop serves the true taste of Italy. Here's how it works: choose your pasta (rigatoni, penne, fusilli, etc.), pick your sauce (like pomodoro, puttanesca, pesto, bolognese), and then EAT. Every day there are affordable lunch specials, and homemade pastas available to take home. $
Casa Cavia – Cavia 2985, Palermo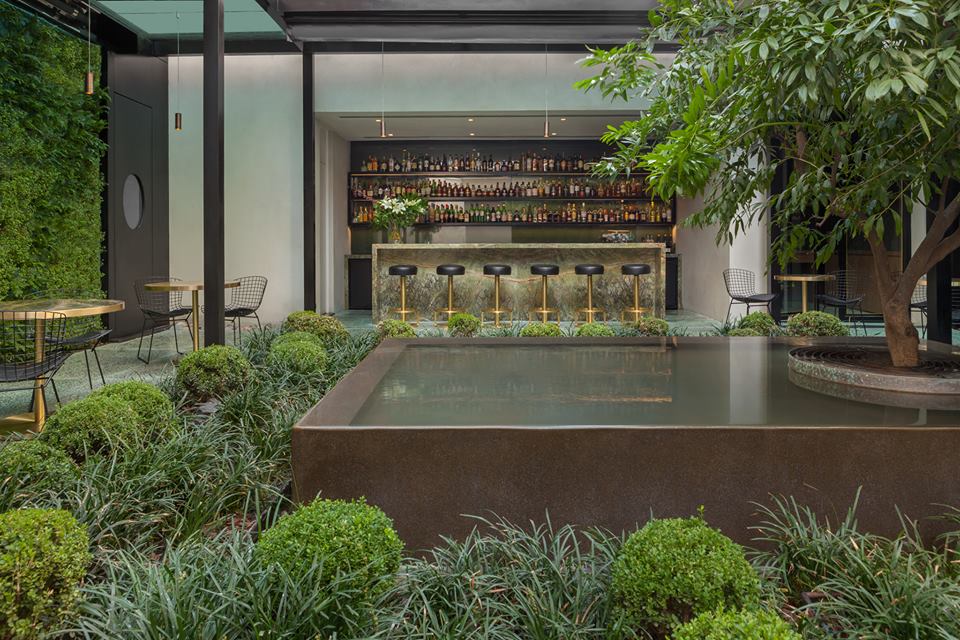 If Buenos Aires gave out medals for restaurant design, Casa Cavia would surely win the gold. The house, built in 1927 and restored to include a cultural center, publisher, bar, and restaurant, looks as if it were taken directly from a Vogue photo shoot. For years the restaurant struggled to find its culinary niche, but after closing for refurbishments, it reopened in April 2017 with a new look and new chef, Mugaritz alum Julieta Caruso. The menu reads like a book, consisting of three chapters (starter, main course, dessert), with each dish inspired by a great literary work. It's ideal for coffee breakfast, boozy weekday lunch or fancy garden cocktails. $$$$$
Kebab Roll –  Honduras 5761, Palermo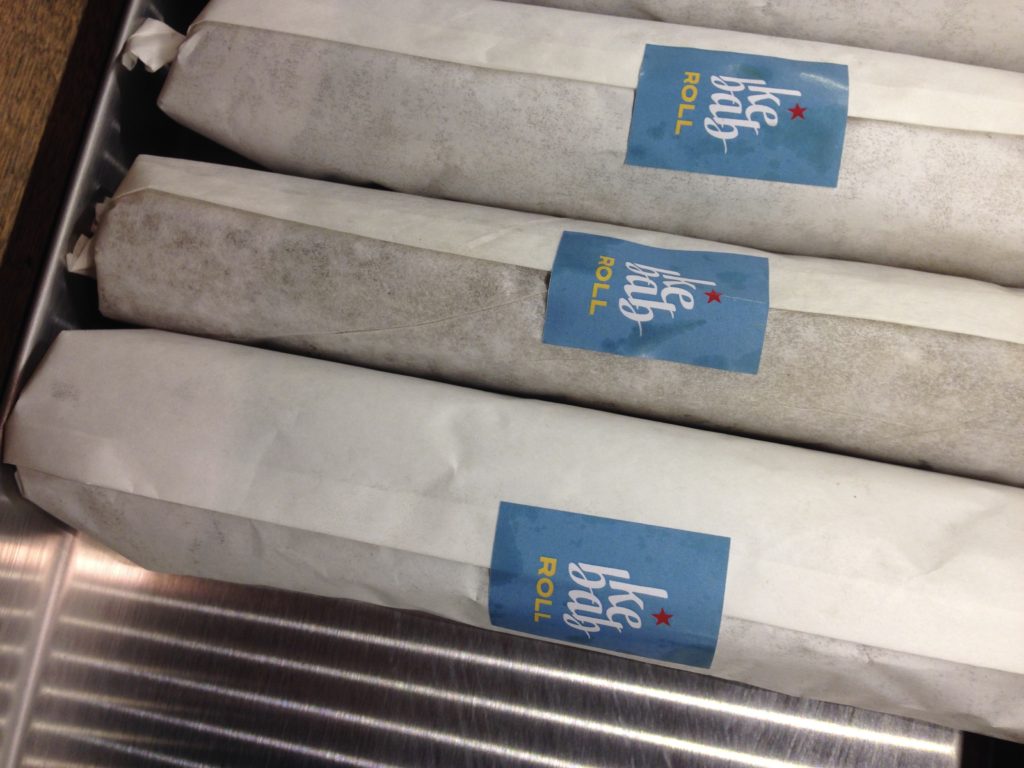 Shehryar Sumar rolled up his Pakistani wonders for special events and fairs before settling down with his small kebab and curry shop in Palermo Hollywood. You won't find a watered down Argentine-picante flavors here. Instead, Sumar stays true to his spicy roots. Pre-made wraps line the bar, like Afghan boti, chicken tikka, and pork butifarra. There are also daily specials like chicken korma, Bombay biryani, and samosas. The concept is still evolving with plans to transform into a buffet-style food by weight for lunch. $$
Burger Tify – Costa Rica 5827, Palermo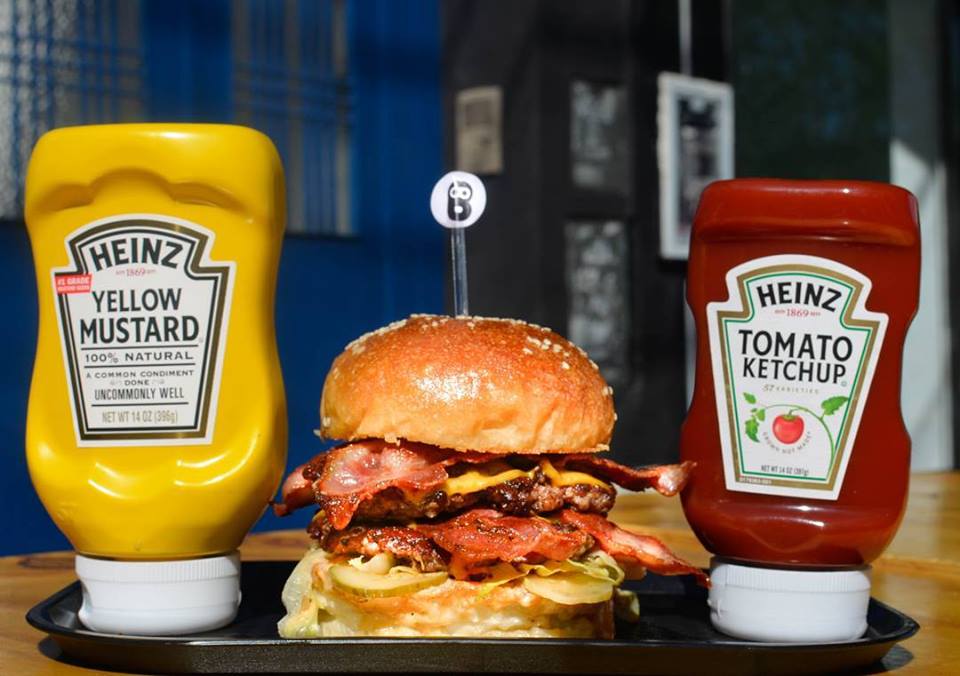 Even though Buenos Aires seems to be gushing over burger bars, it's still not easy to find an exemplary hamburger + french fries rendition. My burger gurus, Burger Facts, Burger Kid and Dem Hamburguesa, turned me on to Tify's double thin patty and crispy bacon burger, and I'm so glad they did. If you are a gamer you'll also appreciate their ode to old school video games. (Ph: BurgerTify) $$
Al Arabe – El Salvador 4999, Palermo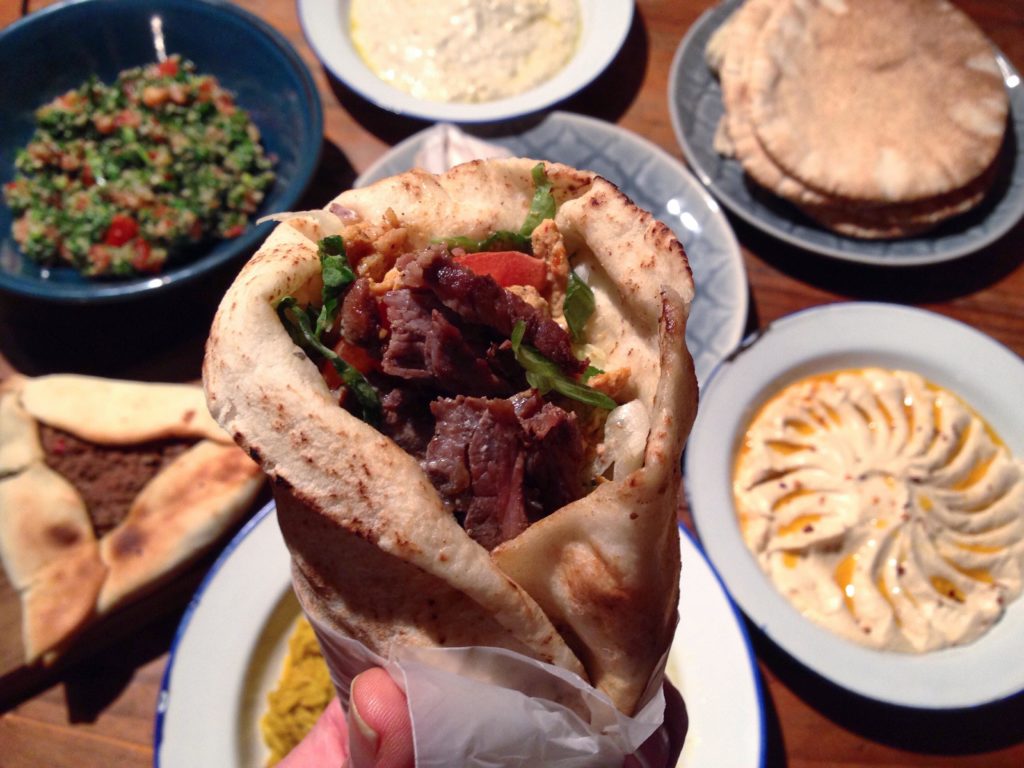 A go-to shawarma shop is essential in any barrio. A casual and cheap option for a quick and delicious meal savior. Trained chef Muhamad Al Shami came to Argentina from Syria with his family and opened up Al Arabe, which serves superior shawarma de carne, tahini-rich hummus, and mtabal (mashed smoked eggplant with yogurt).
The Bars & Cafés 
Vico – Gurruchaga 1149, Villa Crespo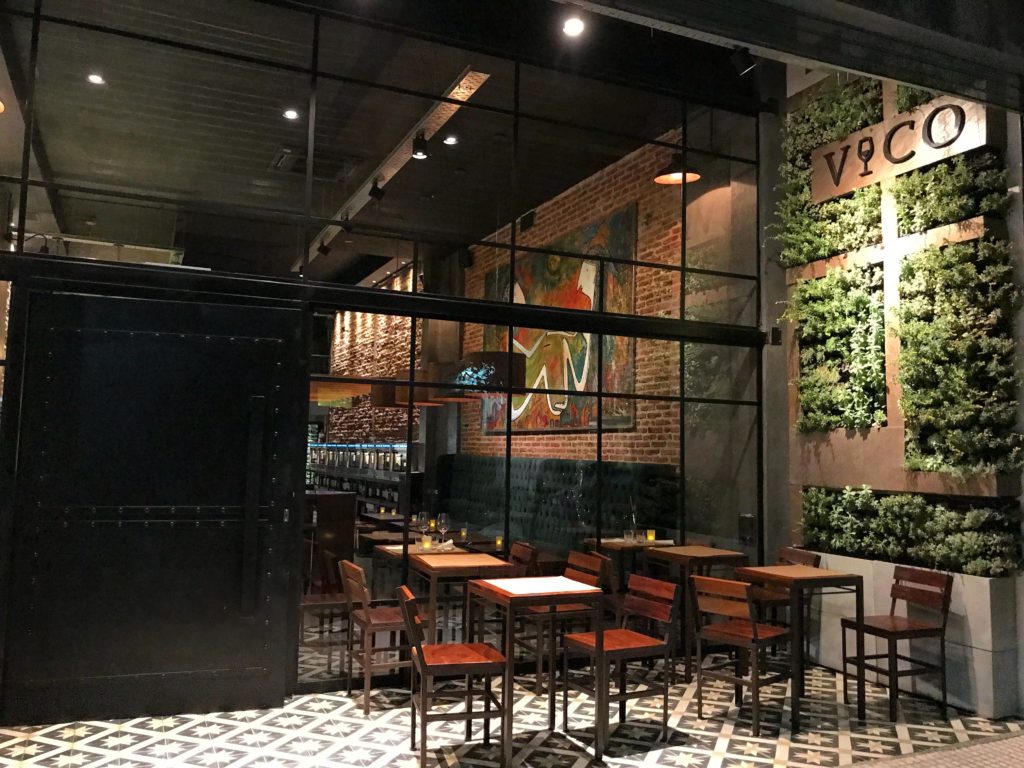 BA might be a country of wine drinkers, but there are not many bars to drink wines by the glass. Until now. Veteran sommelier Pablo Colina is in charge of choosing the wines at Vico, which has over 140 different labels on tap. Here's the way it works: with your glass and high-tech card in hand peruse the real-life "wine list" dispensary, choose your pour size, and drink! Just make sure to secure your glass under the spout to avoid any wine spillage situations. $$
La Noire Café – Bonpland 1173, Chacarita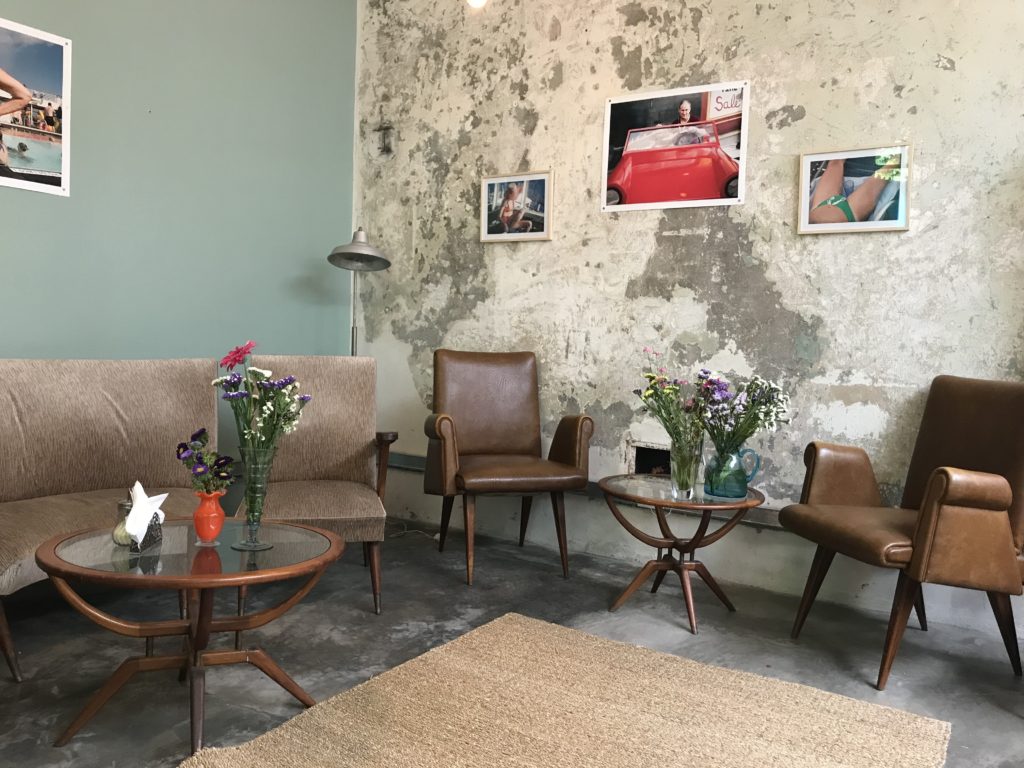 We all need a café that's good for meetings, meetups, work dates, first dates, breakfast, merienda, sitting alone in the patio appreciating an iced coffee or watching a cortado traditionalist enter into a Flat White world. To me, that's La Noire, the French café with excellent coffee and a chilled out atmosphere. $
The Creme Lab – El Salvador 4872, Palermo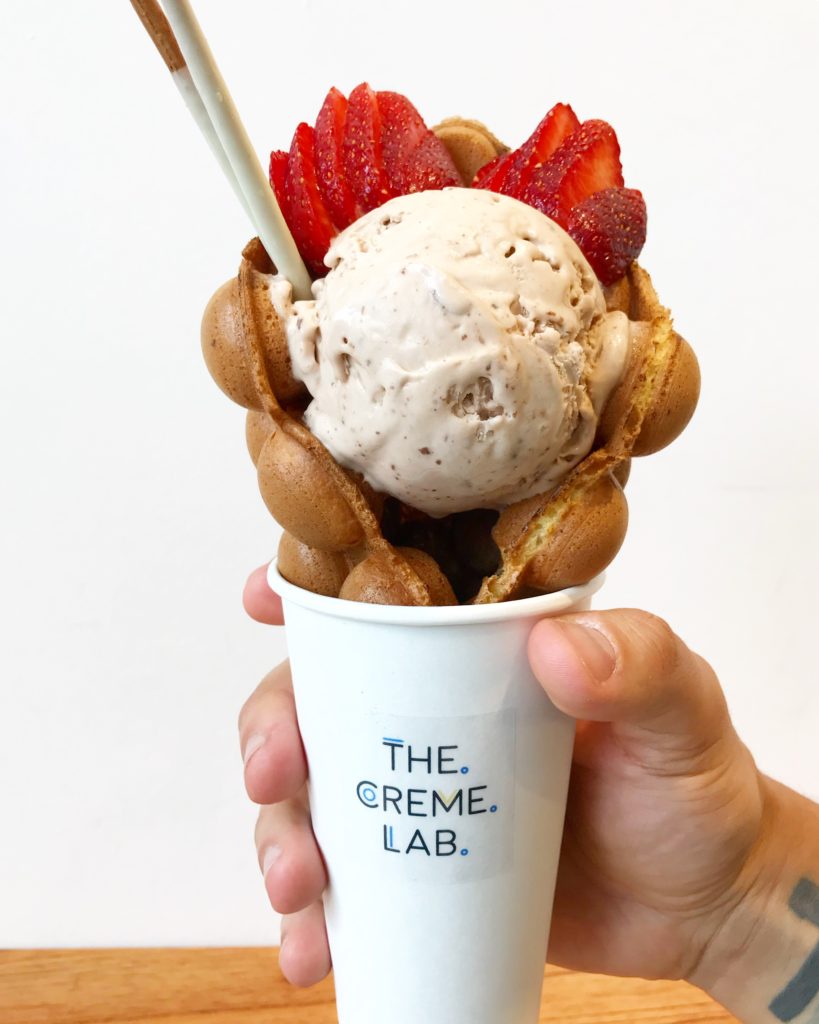 Let's welcome summer with Palermo's first liquid nitrogen ice cream shop. Sure, it's cool to see a haze of smoke emerge from a team of Kitchen Aid mixers, but the Creme Lab is far from novelty helado. The true magic remains in the texture and all natural flavor of ice cream made right before your eyes. Some of the hits: Chocolate brownie, Nutella, Earl Grey, and cinnamon crunch. The best part of all? You can get it all jammed inside a Hong Kong bubble waffle cone!
416 Snack Bar – Carranza 1940, Palermo
Grabbing a drink at a bar that actually serves good food just got a lot easier. From Toronto to Palermo, this Canadian-owned gastronomic industry hang out on Carranza specializes both in drinks and delicious snacky bites. I tend to distrust menus that feature too many cuisines, but at Snack Bar 416, the dishes all make sense, representing the foods from its diverse neighborhood in Toronto.  You never knew until now that while you drink you want to snack on mini Reuben sandwiches, spicy tuna hand rolls, and Korean fried chicken. Portions are snack size so plan accordingly.  $$
Desarmadero Bar – Gorriti 4295, Palermo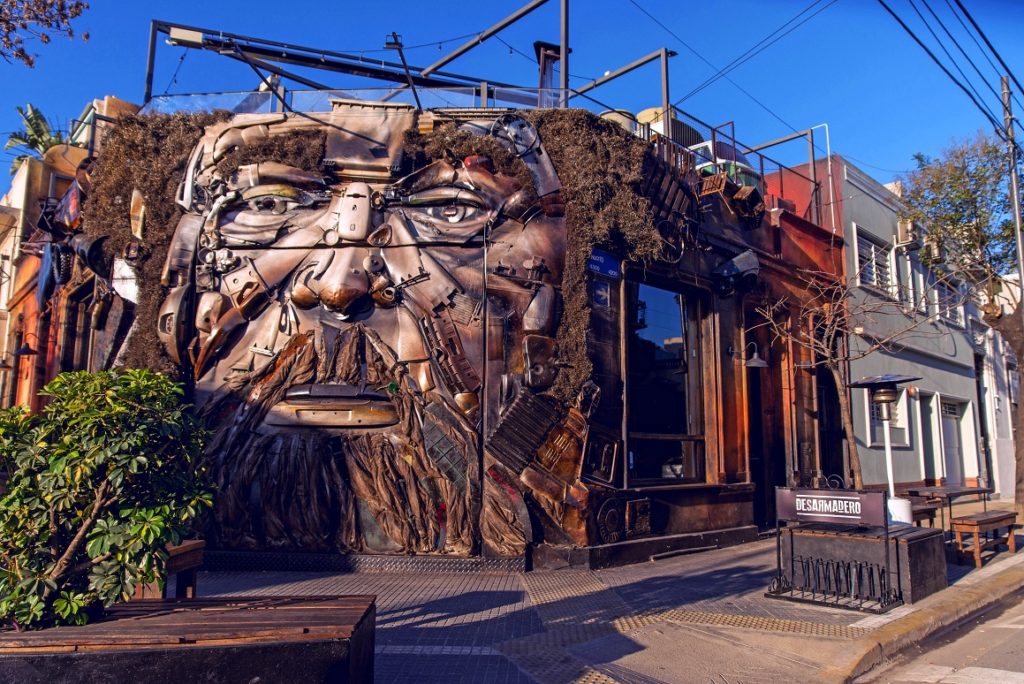 No, the giant barbarian on the corner of Gorriti and Lavalleja won't gobble you alive. This new Palermo bar serves 24 craft beers on tap and a has rooftop terrace made for summer, especially weekend day drinking.
Uptown – Arévalo 2030, Palermo
Porteños can now take a magic subway ride and enter NYC. From the people behind the renowned bar the Harrison Speakeasy, Uptown has managed to replicate the New York subway experience, minus the rats and filth. Once you head down the subway stairs, walk through the turnstile, step inside an actual train car (and take a selfie in said train car's mirror), the doors slide open to a jaw-dropping bar, with bartender Luis Miranda whipping up some of the tastiest drinks around. Be sure to go early or call ahead to ensure a ticket inside. (Ph: Uptown) $$$
LAB Tostadores de Café – Echeverría 1550, Belgrano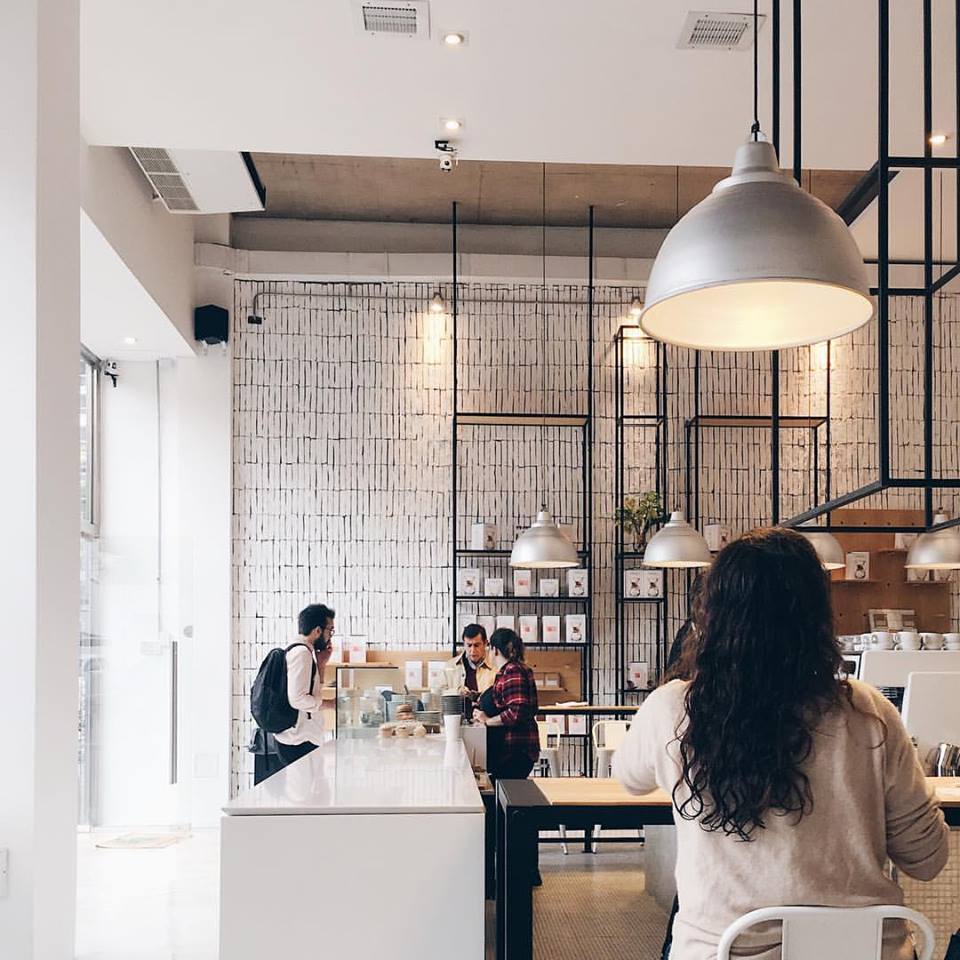 In this golden age of quality roasters, OG coffee houses are opening multiple locations across the city. Lab, Palermo's favorite hipster haven, reigns over the scene. At the new shop in Belgrano, food takes center stage with Brooklyn chef (and DJ/rapper) Pete "Dizzy" Drinan in the kitchen serving "new American" cuisine, complete with dishes like avocado toast with a poached egg, kale salad, and a pulled-pork sandwich dressed in chipotle mayo. Lab still makes the best damn chocolate-chip cookie in town and adds a mean cinnamon bun to its baked goods repertoire. (Ph: LAB) $
Napolés – Av. Caseros 449, San Telmo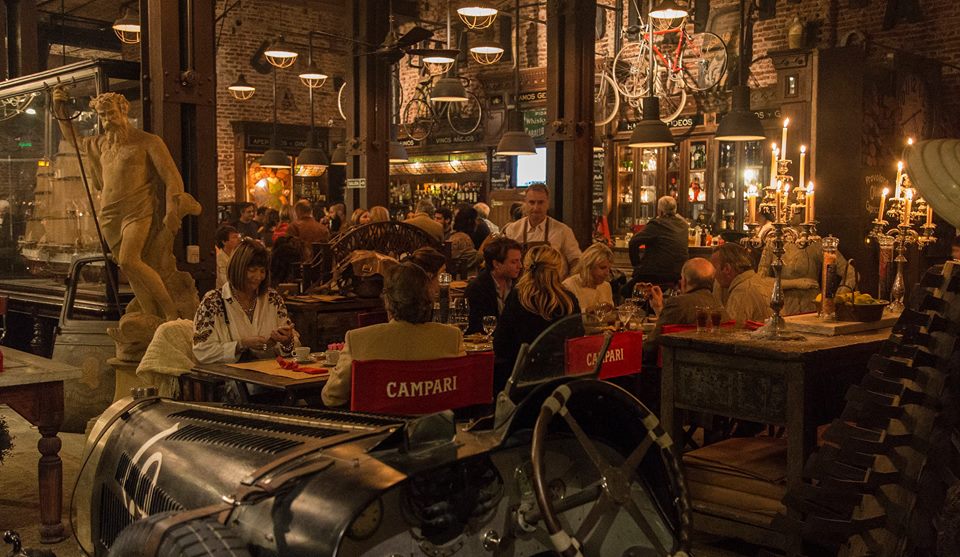 Nestled on tree-lined Caseros, one of BA's most beautiful boulevards, Napolés bar awes patrons the moment they enter. For years, collector Gabriel del Campo used the massive space as his own treasure chest, but in March it opened to the public with motorcycles, antique cars, and a three-meter model of the Titanic on display. The cafe honors Argentina's Italian immigrant community with a bar specializing in Campari drinks, including three reinventions of the Negroni. Neither service nor food is their strong suit, so go come for a simple cocktail, mortadella picada, thin-crust pizza, and the jaw-dropping setting. Hot tip: Check out la hora de la camorra (aka happy hour) for specials. $$$
Faraday – Bulnes 2022, Alto Palermo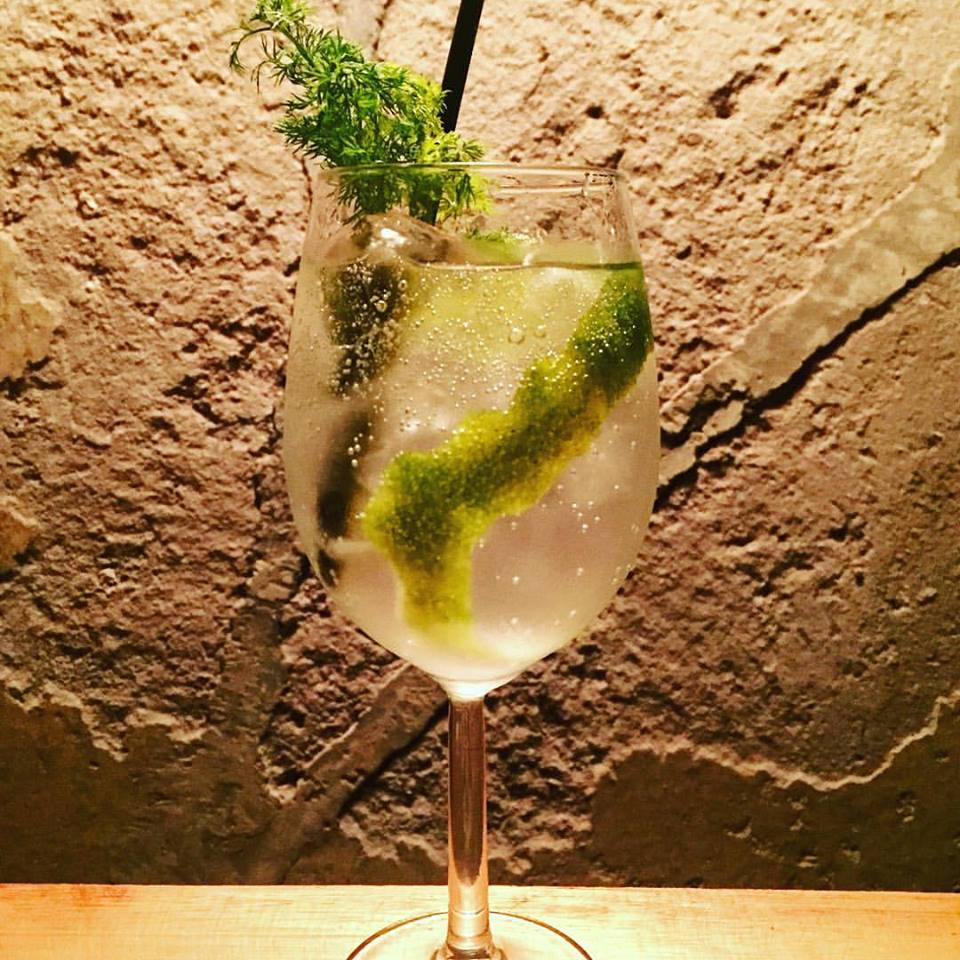 Alto Palermo needed a relaxed, unpretentious bar with properly made cocktails and a creative food menu. Now we can go to Faraday, run by longtime industry native Hernan Calliari and food designed by his other half, La Alacena's Julieta Oriolo. Take advantage of drink promotions, happy hours, and special themed nights. Gin fans, this place is for you. $$
Presidente – Manuel Quintana 188, Recoleta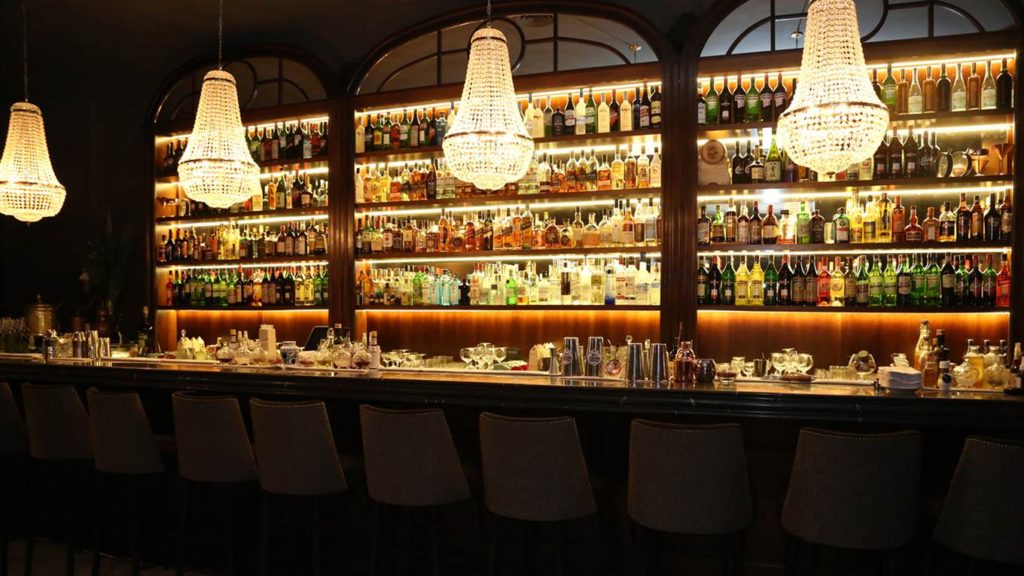 Located in a petite hotel in luxurious Recoleta, Presidente Bar combines Mad Men class, stellar cocktails, and, sometimes, a snotty attitude. Those in the know will ask to see the library and be escorted to a secret bar behind a trapdoor. (Ph: La Nacion) $$$
El Boticario – Honduras 5207, Palermo Soho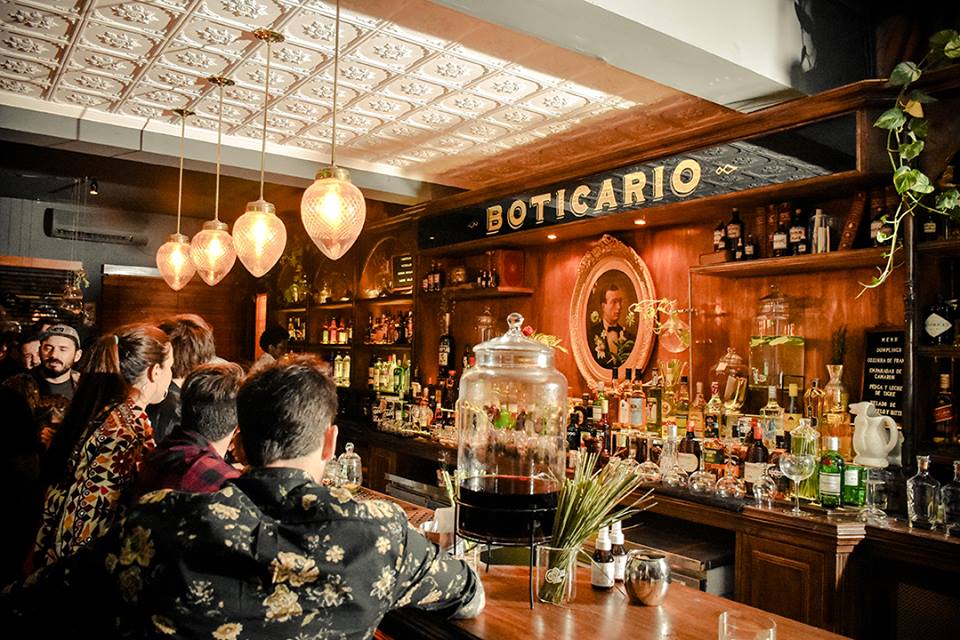 Back in the day, many BA pharmacies doubled as hooch dens and birthed some of the city's most notable drinks. Filled with antique apothecary jars, Boticario honors those pharmacists who dispensed alcoholic elixirs to treat all sorts of ailments. If Boticario is too busy, jump over to Parque on Thames, the other botanical themed bar in the 'hood, or Docks, the fancy nautical themed bar. (Ph: Boticario) $$
Café Registrado – Costa Rica 5901, Palermo Hollywood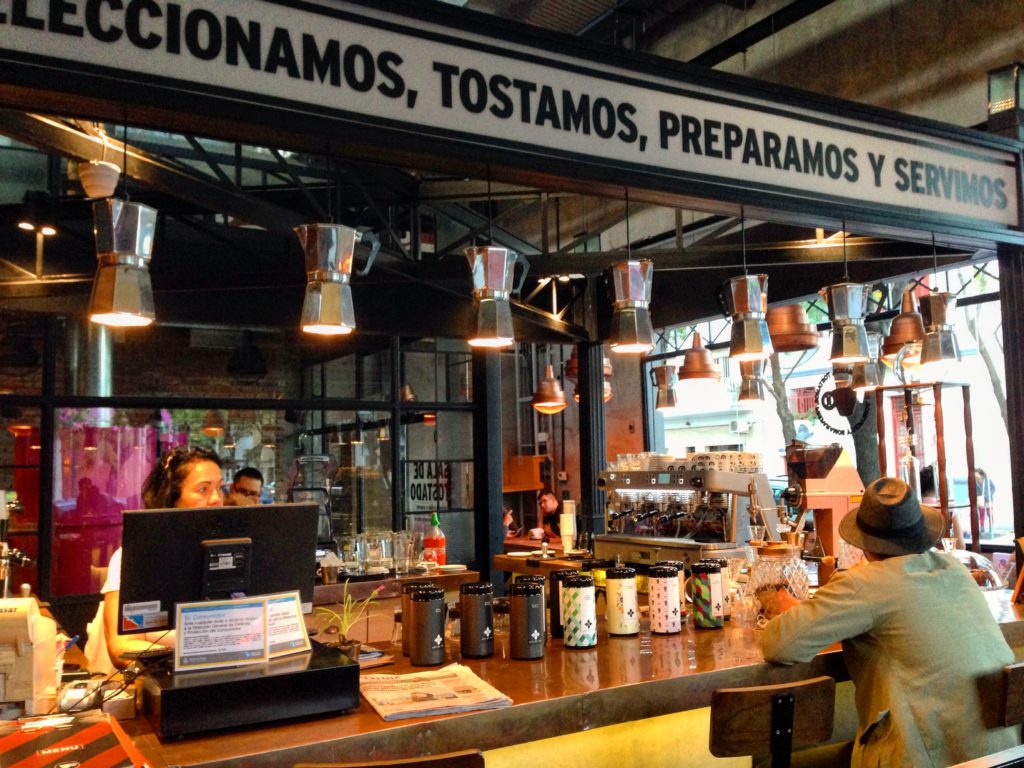 María Esther Lopez Casares quit her job as a tax lawyer in Venezuela and moved to Argentina to help build one of the most impressive specialty coffee shops and SCA-certified training labs in the country. Every bean at Café Registrado is ethically sourced from local farms in places like Ethiopia, El Salvador, Costa Rica, and Kenya. Then, the coffee is thoroughly tested, profiled, and roasted in the cafe's own facilities. Coffee obsessives can hop up to the bar for a quick espresso, tuck into the plush leather couches, and nurse a flat white — or set up a remote workstation at the communal table and throwback liquid jolt all day. $
And in coffee news… Full City Coffee House has expanded with a sunny terrace and patio, taking over the space next door. Felix Felicis moved across the street to a new location on Serrano, and Serendipity, the coffee shop and wine bar using Full City's roast, opened in Palermo Hollywood. The hueco-in-the-wall coffee counter on Defensa, Café Z Pick & Go, added a bigger San Telmo location called Zevalía Café, Recoleta now has a solid spot to drink coffee at Hiboux café, Once has Argentine-Kiwi owned Rangitoto Café, and the far end of Villa Crespo welcomes Bilbo Casa de Cafe.  All of this means one important thing: BA is no longer undergoing a coffee revolution because great café is here to stay.
And in other beer news… Riddle me this: how can so many beer bars open, exist and flourish in such a short period of time? More importantly, how do we choose which sidewalk to squat and drink our luke cold "craft" beers? Let's start at Chacarita's Almacén Comunal, move on to Villa Crespo's Pernil, make a pit stop at Strange Brewing's brewery in Colegiales, and end in good ole Palermis at Blest.
On The Radar in 2018:
A girl can only eat so much! It's impossible to go on daily food tours and try every new restaurant, so these are some of the promising spots that are on my radar in 2018.
Tired of salmon rolls with cream cheese? Nare Sushi near Barrio Chino might be the answer, especially since they serve real tuna nigiri and fresh catch direct from the Chinatown source.
The Totake brothers have departed the kitchen at Nueva Casa Japonesa and now are set to open Mirutaki in Palermo. Here we will find two of my favorite food groups: ramen and sushi.
The US pizza chain Sbarro plans to open 20 locations in Argentina, signing a deal with Desarrolladora Gastronómica, the restaurant group that owns Kentucky, Guerrin, Las Violetas, and Dandy. Sbarro joins newcomer Hell's Pizzeria and New York Style Pizza in a recent wave of NY-style by the slice openings, which leads me to wonder: will thin crust pizza be the next craze to replace the Great Buenos Aires Burger Boom?
The Pizza recently opened on Caseros street in San Telmo and looks very promising with its Italian style wood-fired pizza. Hopes are high that this is a winning pizza, especially since baker Diego Veras is the master behind the dough.
Speaking of wood-fired, Lupo in Almagro also specializes in pizzas and pastas, and seems like they know how to run a restaurant (it has the same owners as barrio classic Pierino).
Vermú La Fuerza, the new bar with an old-school Porteño vibe on the border of Villa Crespo and Chacarita, makes a great case for vermouth to come back in style.
Aramburu and Aramburu Bis will be getting new digs, moving on up from Constitución to the prettiest passageway in Recoleta.
Replace your chori with seitan (seitanpan?) and get the vegan asado experience at La Reverde parrillita vegana. Some may think vegan parrillas go together like toothpaste and orange juice, but I love the idea of a reinvented barbecue, especially if vegetables are taken to the next grilled level.
Food Trucks will finally be allowed to roam free in Buenos Aires, sort of. Starting in February, food trucks can be stationed at distinct parks and designated locations across the city. Let's just hope they serve delicious, affordable and creative food!
Korea Town is filled with all sorts of spicy and secret closed-door restaurants. But some are too hidden and may not let non-Asians inside. If you are looking for a sure thing, and want to try something new, give Mr. Ho a chance.
Aldo's Palermo joins the polo gastrónomico on Nicaragua and Arévalo street. This is the wine restaurant's third location.
The flock squad over at Chicken Bros took over the Magdalena's Party space with their spicy bawking chicken wings. Go for true US-style specials like unlimited chicken wings on Tuesdays, sexy Sunday brunches, and screenings of major sports games. And speaking of pollo, Chicken the Pub, the spicy Korean fried chicken shop in Flores plans to open a second location in Palermo in the former nail art salon/café on Gorriti.
The cooks over at Lincoln Kitchen look like delicious things are coming out of their kitchen, plus it looks like they could be contenders for the best outdoor dining space in the city.
 El Manto, the 15-year old OG in the Palermo Hollywood restaurant scene, now has a new chef who is putting a modern twist on Armenian classics.
Word on the street is The Stand is taking empanadas to new heights, stuffing them with all sorts of unconventional delicacies like chili, pepperoni pizza, and spicy chicken curry. Diner lovers needing a yanqui fix should check out Jay's, known for their USA breakfasts.
Parque Centenario's favorite French-owned boulangerie, Co-Pain, will be opening up shop in Palermo on Scalabrini Ortiz. Croissant wishes and pan au chocolat dreams.
Price key:
$ = Less than 150 pesos (8.30 USD)
$$ = 151 – 300 pesos (8.39 – 16.67 USD)
$$$ = 301 – 449 pesos (16.72 – 24.95 USD)
$$$$ = 450 – 599 pesos (25 – 33.27 USD)
$$$$$ = 600 pesos and up (33.33 USD and up)
*As of December 2017. Rounding prices using 18 approx. exchange rate.
Comments