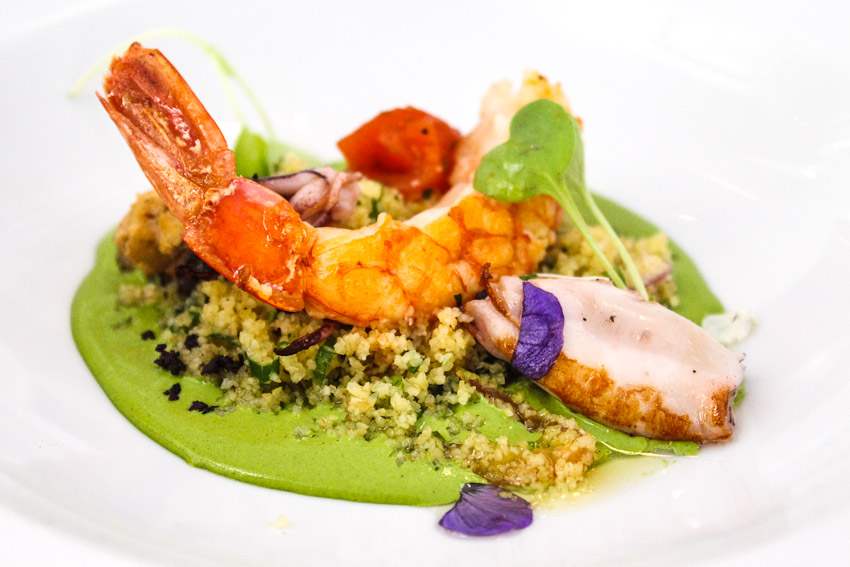 Finding a great restaurant in Recoleta can sometimes be a challenge, but this classy corner spot quickly became one of my lunchtime favorites in the neighborhood.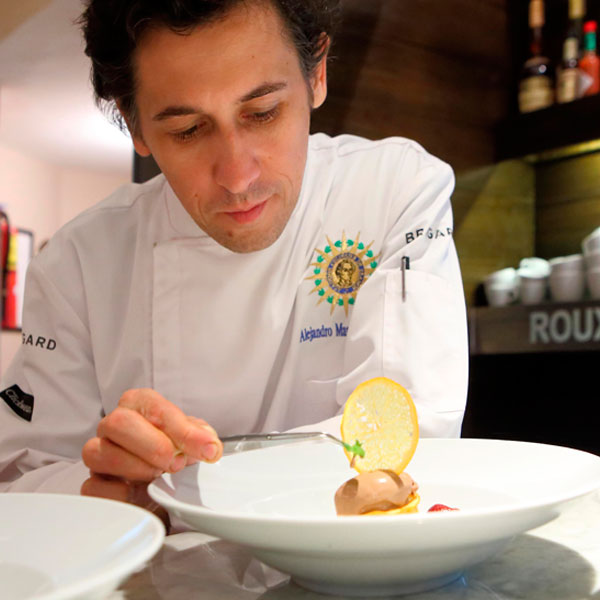 The small restaurant seats only about 30 people, most of whom tend to be the local Recoleta barrio crowd (aka old rich bitches), to serve a Mediterranean inspired menu that goes far beyond meaty Argentine classics. Roux (pronounced roo, referring to probably one of the most essential staples in French cooking: when flour and fat *butter* are whisked together as a thickening agent for a sauce) brings artistic plates highlighting local ingredients and focusing on textures, colors and elegant flavors. The chef with an impressive resume, Martin Rebaudino, was in charge of the kitchen at Oviedo for 18 years before breaking free to start his own gig. (Photo: Roux)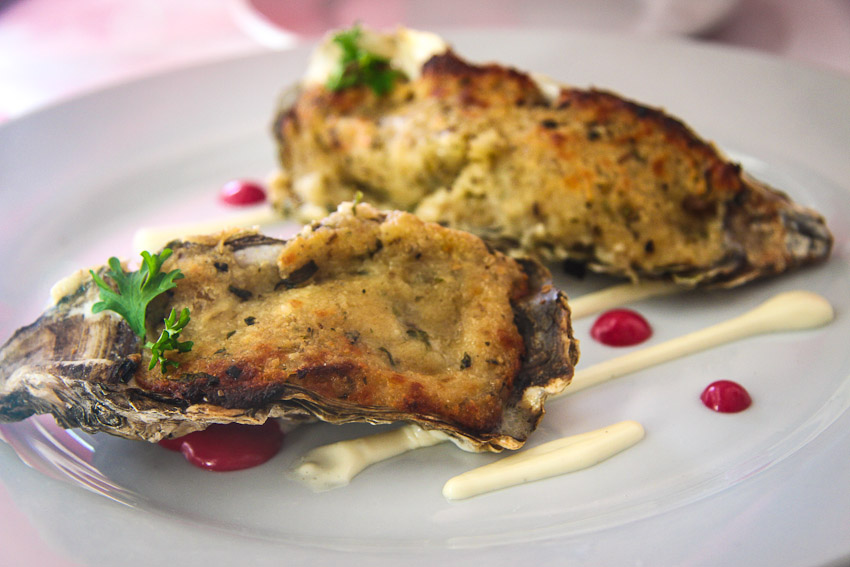 Go suck on a dirty oyster if you say Buenos Aires does not serve any of the fresh sea stuff. I've tried both fresh oysters, and the oysters au gratin, both like an energetic slurp of the ocean.
The mussels au gratin are also a force to be reckoned with, especially when served alongside a beet and garlic cream and Bodega Lagarde Viognier. What a pleasure to eat and drink.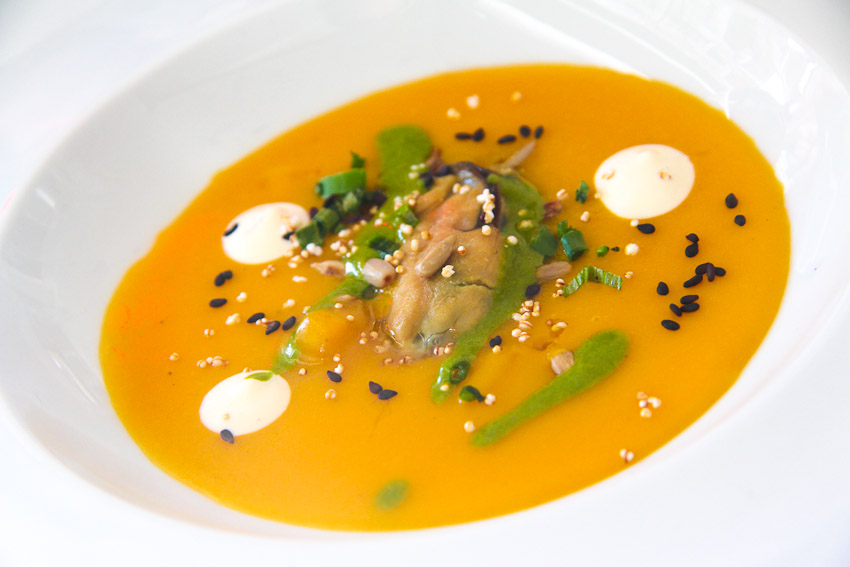 The velvety butternut squash soup with mussels is ideal to combat colder months, but once the heat comes, the asparagus with lemongrass is a must-order.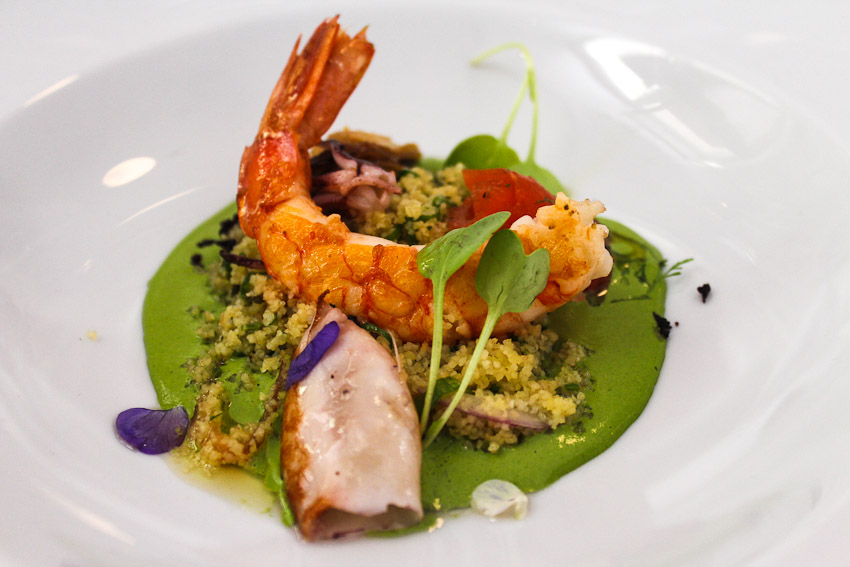 I've eaten the griviche on almost every visit to Roux – a couscous salad topped with the utmost perfectly cooked prawn, baby squid, calamari, and cured trout, served room temperature and drenched in a creamy cilantro sauce.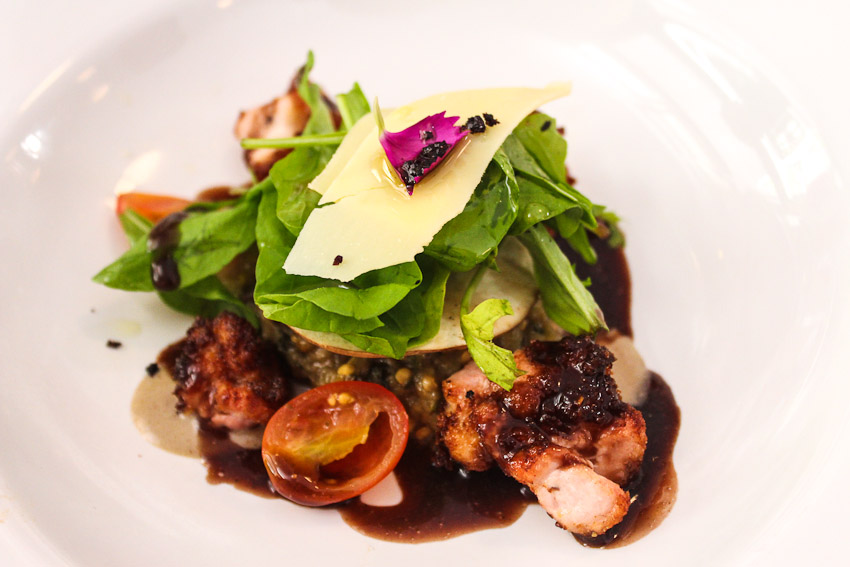 And how bout dem sweetbreads? Charred on the outside with the creamy molleja bite, the goat sweetbreads on top of roasted eggplant could convert the most anti-innard eater.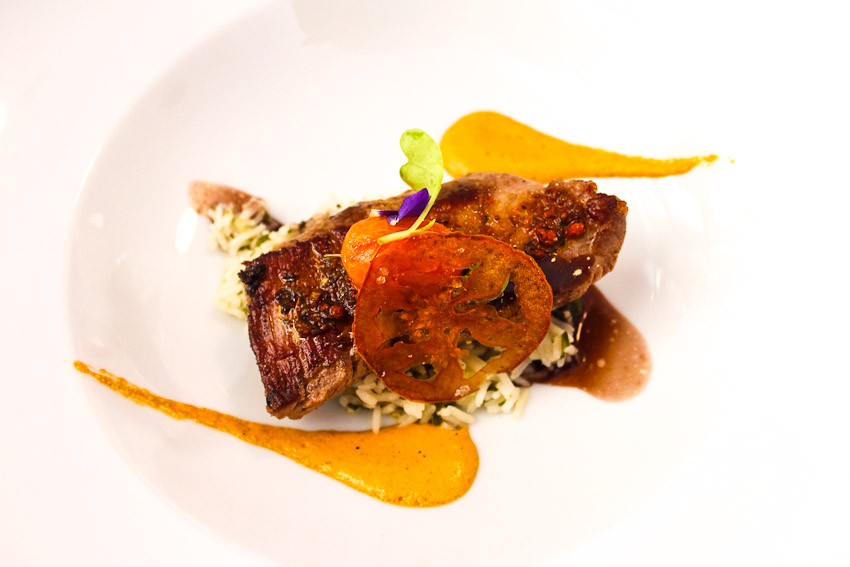 Roux serves about 15 main dishes, with a healthy variety of pastas, risottos, beef, pork, quail, fish, seafood, and game meat. The tapa de asado (above) is slow cooked for days and served with basmati rice, organic tomatoes, and chimichurri. Total win. To drink? More Lagarde love with the Malbec DOC.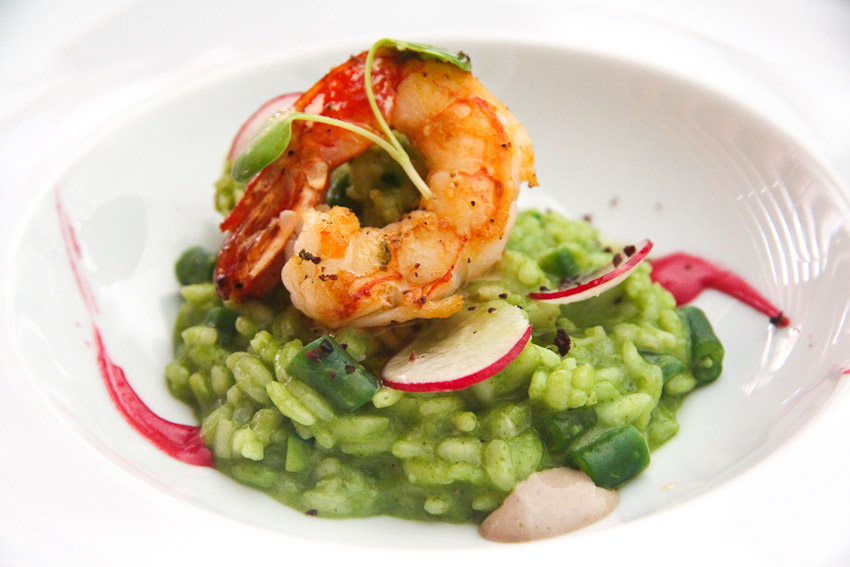 Two simple foods that many cooks can't execute properly: shrimp and risotto. Luckily this was not that case when the bright green risotto made its way to my fork. Rich, al dente with a cute radish crunch. Other main dishes that look interesting: Patagonian trout with quinoa, jabalí in a mustard sauce, osso buco ravioli… I could go on, the entire menu sounds appealing.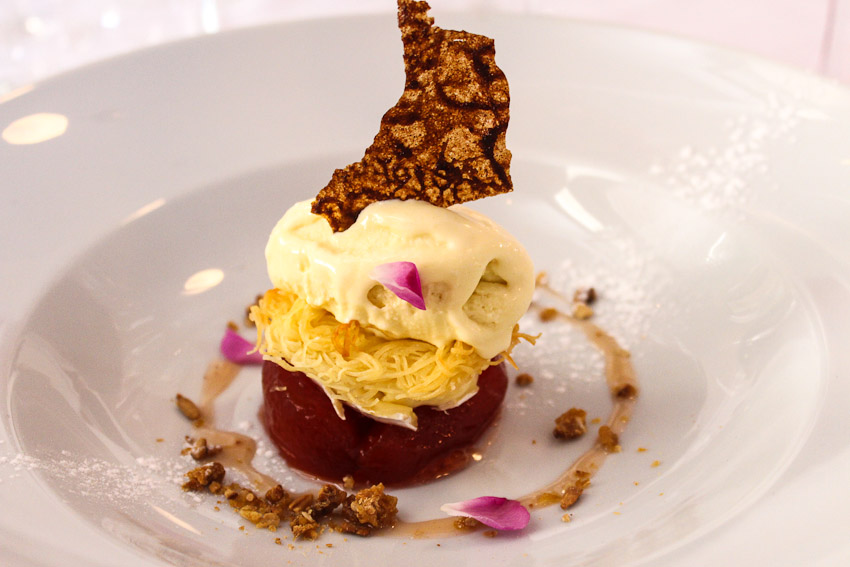 It's always a plus when a non-sweet dessert is an after dinner option. While next time I'd probably go for a cheese plate (because who doesn't like to end a full meal with a big plate of cheese) I totally got into this balanced beaut: membrillo with brie cheese, crunchy kadaif, and homemade vanilla ice cream.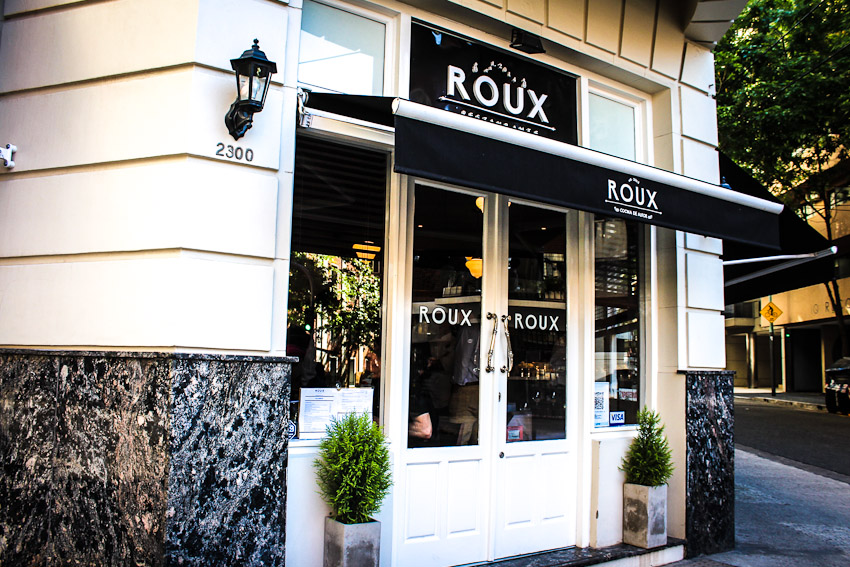 Quick rant: My first experience at Roux wasn't so positive. Shortly after it opened, I went for dinner that had several missteps along the way: wine was forgotten (THE HORROR!), plates came out cold, slow service, and overcooked lamb, all led to a disappointing first date night with Roux. But like many restaurants that open with a few jitters, I gave Roux a second successful chance, and happily came back for a third and fourth.
While Roux is open for both lunch and dinner, I find it the perfect weekday treatsy lunch to get boozy with impeccable seafood dishes.
Roux
Peña 2300, Recoleta
Tel. 4805 6794
Monday – Sunday: 12:30pm – 3:30pm, 8pm – 12am
Average price: AR$300
Comments