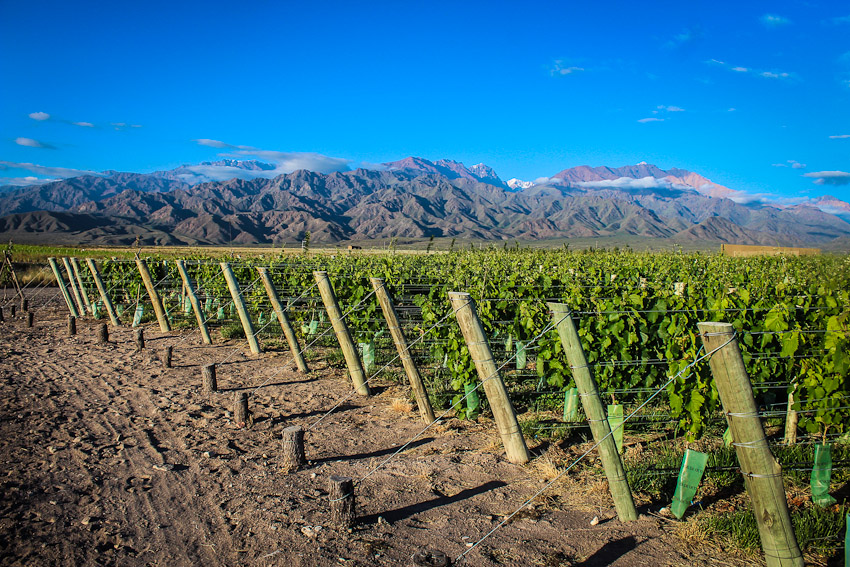 Oh, how I love Mendoza. It's one of the only places on earth where it's socially acceptable to drink wine before 10am. It's also ideal for non-alcoholic reasons: the scenery is absolutely insane – think Andes mountains, an ideal climate, sunny weather, blue skies, friendly Mendocinos, rivers, vineyards, lots of green landscapes, sunrises, sunsets, stars, and, well… wine, wine, wine, and more wine. So, it was a no brainer when I had the chance to check out Casa de Uco, a new wine resort, hotel, spa, and restaurant that just opened up in Vista Flores, Valle de Uco. A few days in a Mendozan paradise luxury hotel filled with great food and wine? I guess I'll take one for the team.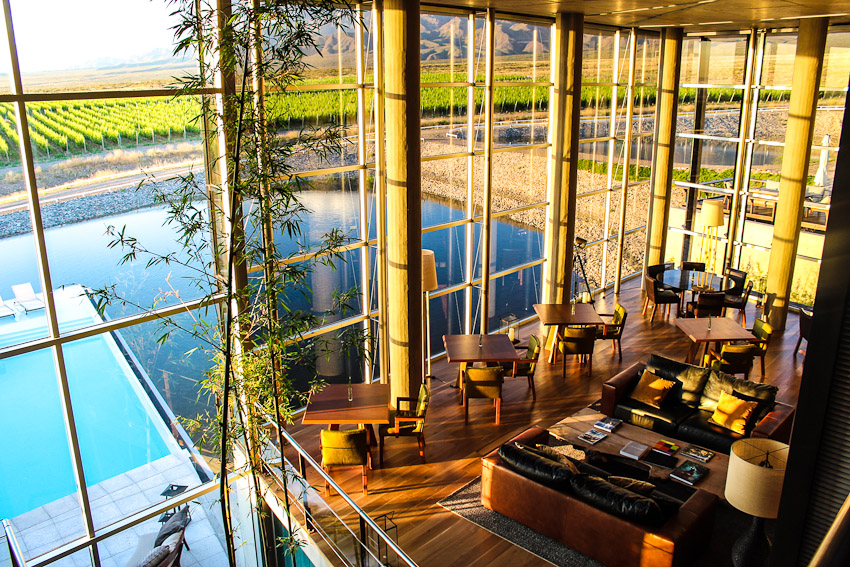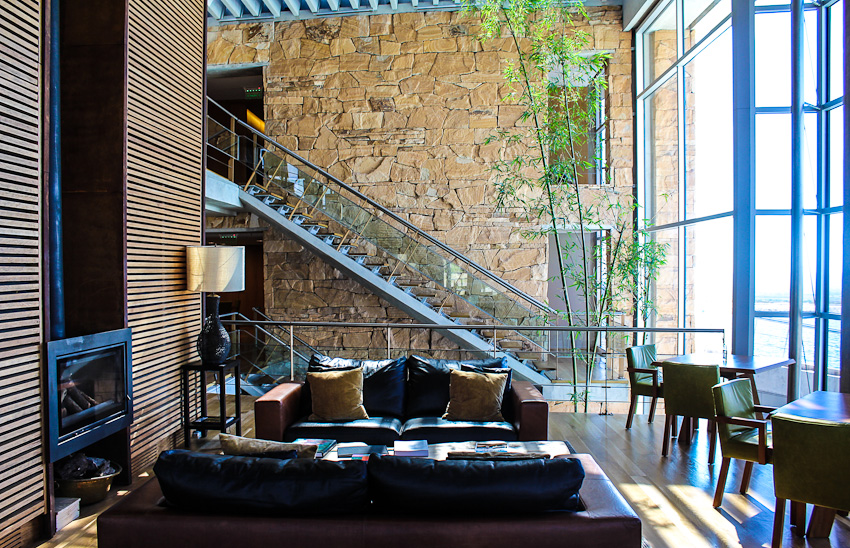 Walking into Casa de Uco and I immediately knew it would be a hard place to leave. Greeted by the ultra friendly staff, the floor to ceiling glass windows overlooked amazing views of a pool, pond, organic garden, 790 acres of vineyards — and I hadn't even explored beyond the living room entrance yet.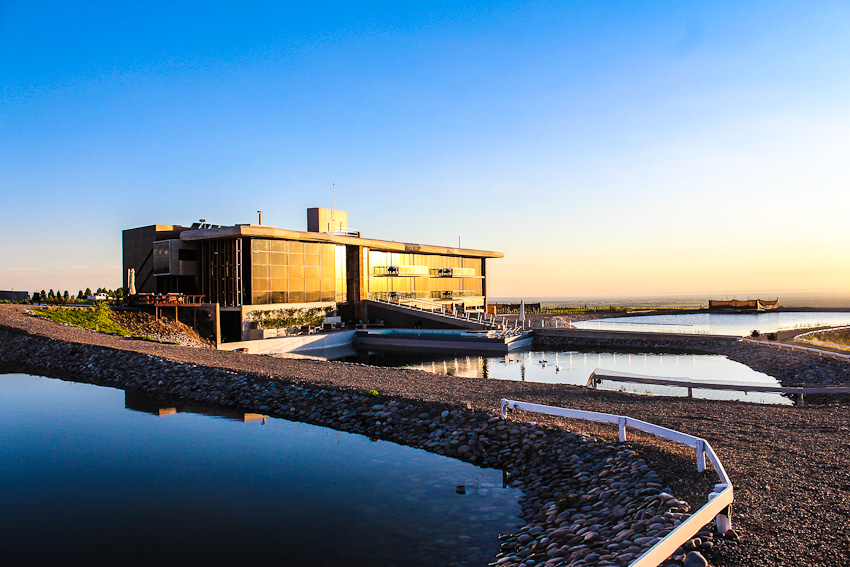 The hotel is set in the Uco Valley, the exciting region where some killer Mendoza wines are being produced. It was designed by Alberto Tonconogy, a bad ass architecture firm, using the landscape, scenic views, and the region's natural resources as inspiration.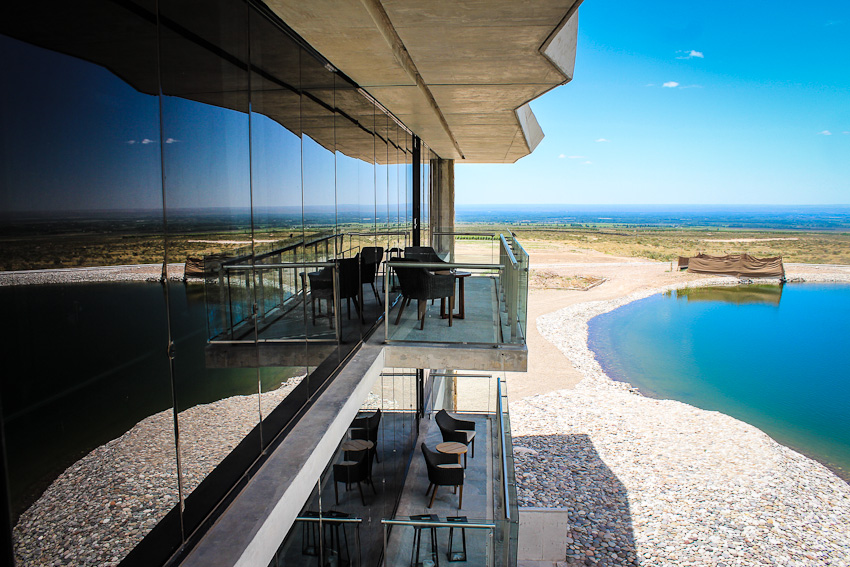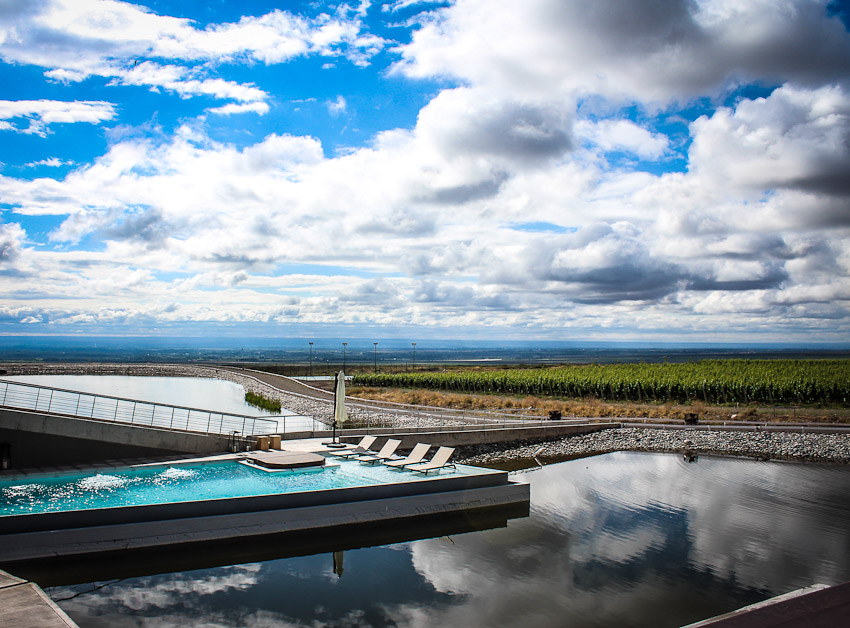 It's rustic, it's elegant, it's tasteful, it's romantic, it's luxurious, it's impeccably designed with lush interiors, it's the type of place where you'd go relocate in your fantasy life to escape any real world drama. The spot for a dreamland work retreat, early retirement, romantic getaway, relaxing lunch, wine tasting, or even a mini vacay for the faux-elite to pretend to belong.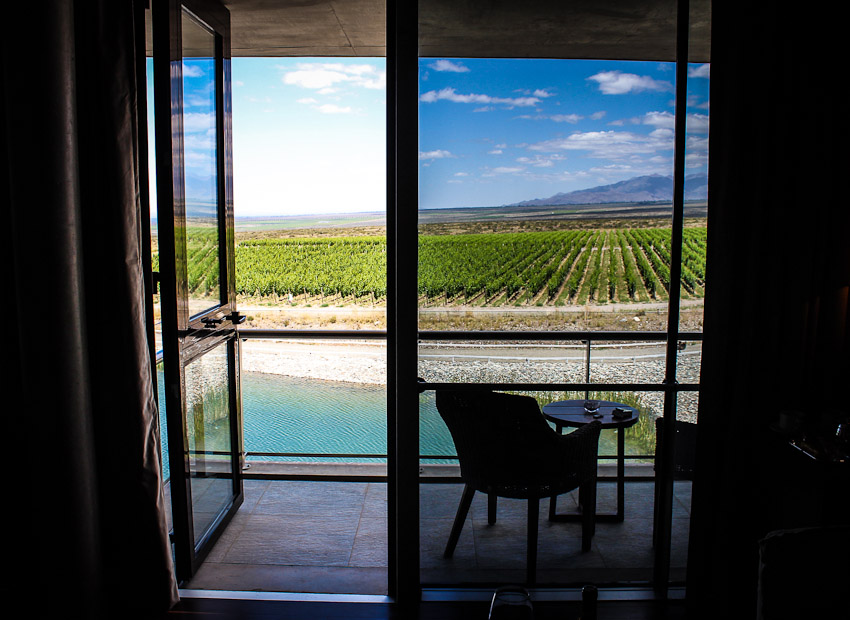 It's never a bad start walking into a beautiful hotel room with this as your view…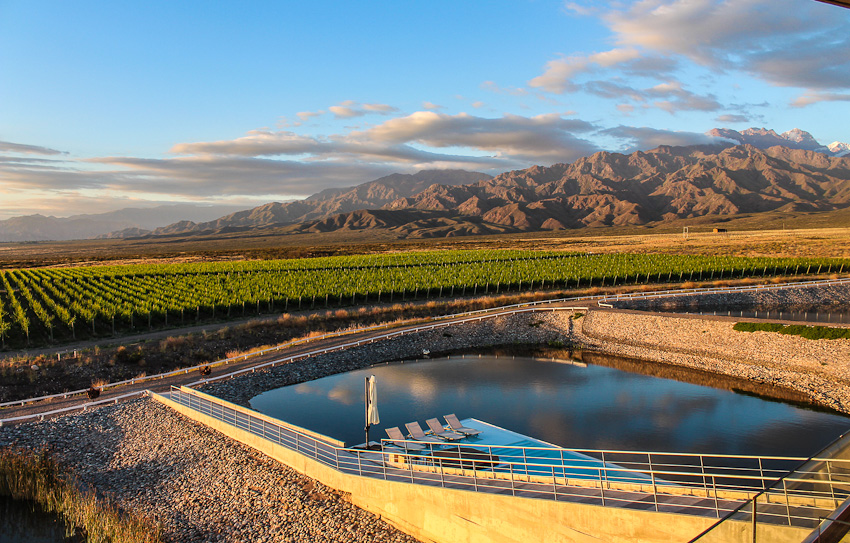 And then stepping out on the balcony with this view.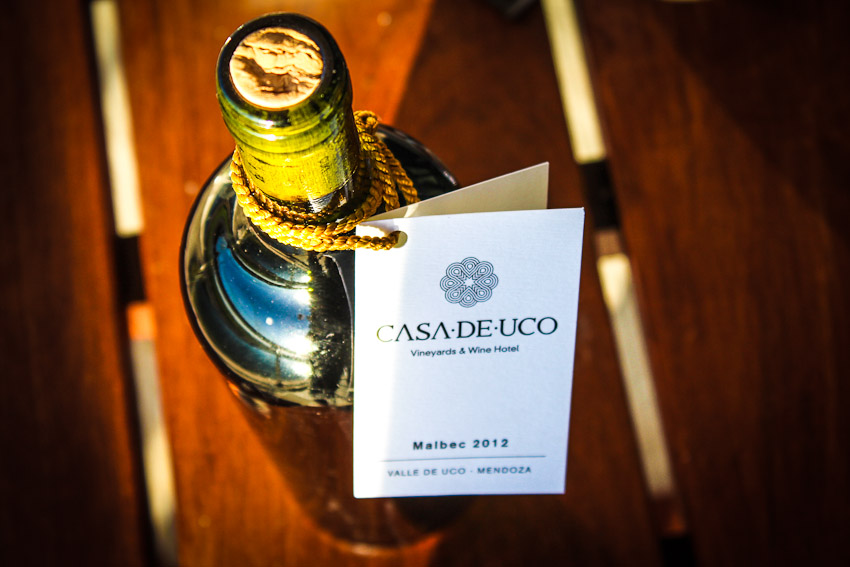 And sipping on a bottle of the house wine made by enologist Alberto Antonini. (Casa de Uco also offers a wine barrel program where members can make their own wine).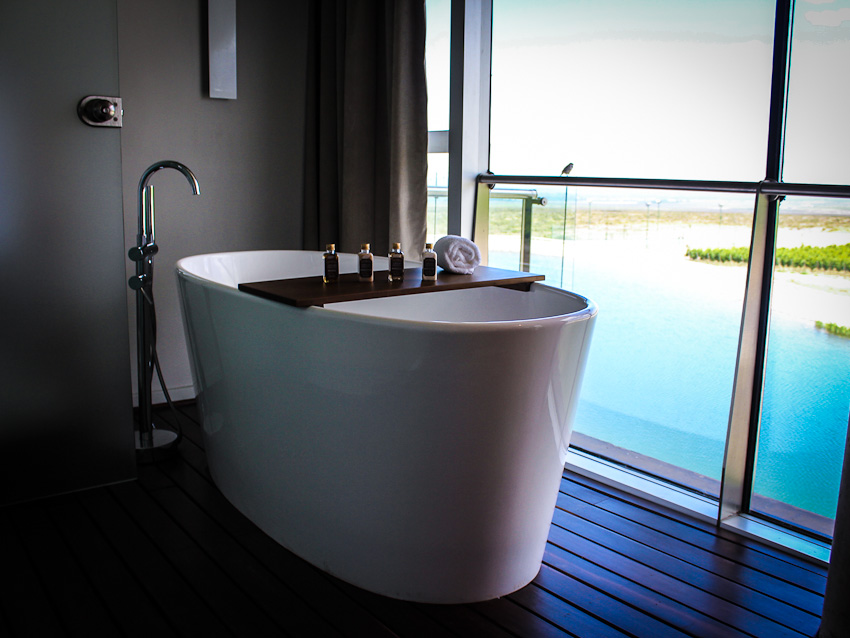 And then perhaps taking a bubble bath while still drinking said wine, pensively looking out onto the vineyard, and taking wet handed *totally natural unstaged* selfies to document the intimate moment. (At this point I expect intense I-wanna-slap-dat-stupid-bitch-in-her-fat-face envy.)
Okay, let's get to the good stuff and the main reason why I came, to eat and drink. And luckily I was in godly hands with the hospitality dream team: a chef, sous chef, sommelier and hotel manager….
I have to lead with the most important part of my rigorous eating schedule: I had one of the best asados of my life at Casa de Uco. Here's the set up: inside the vineyard alongside the grapevines, resident chef Pablo Torres grilled a barbecue of my dreams on a rollable mobile parrilla and homemade smoker. Shit got real.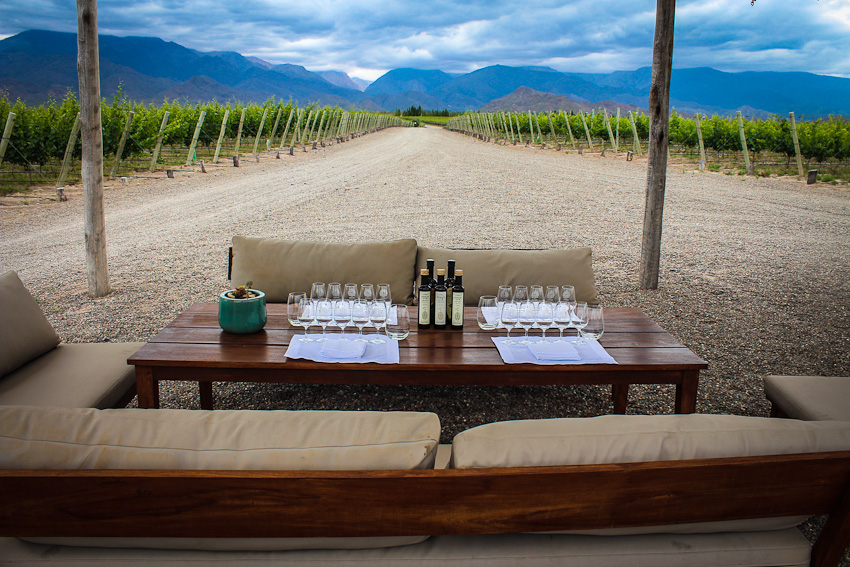 It all started with an olive oil tasting – just what my body needed to lubricate my throat for all the achuras, meat and wine to come. In fact, I think this may be an essential secret tip for any serious eater embarking on an extreme carne-vino fest.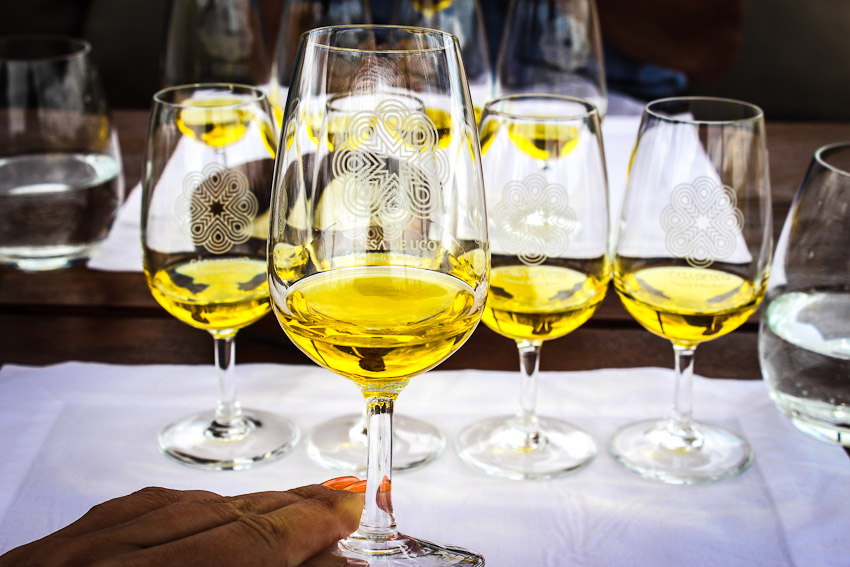 We tried a variety of olive oils from the area – Noble Lur (Arauco, Frantoio, an Arbequina) from Finca Lecumberri and Miditerra Extra Virgin and Grand – comparing each varietal and biting into a green apple in between to cut the flavors. My favorite: the strong Noble Lur arauco and Miditerra Grand. With the oils oozing down my throat in preparation for the meat slip and slide, it became time for the grill show.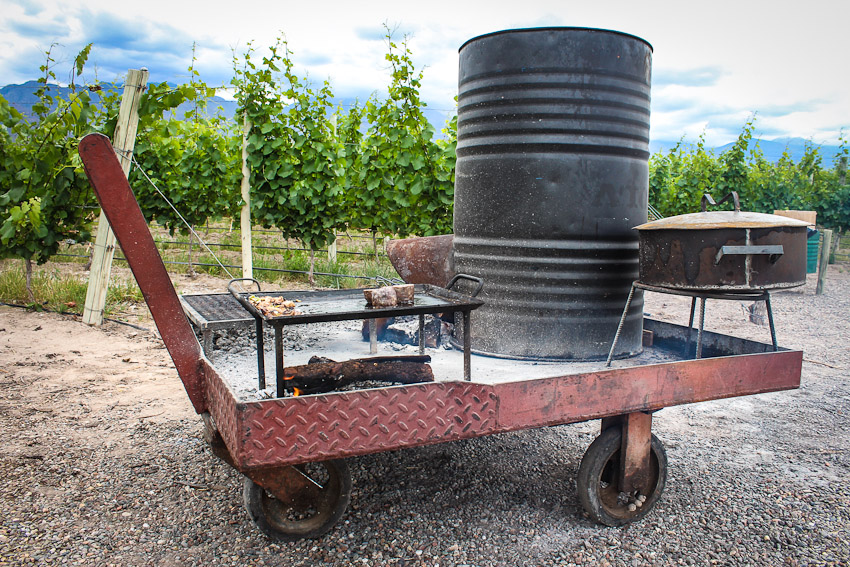 Here's where it all went down.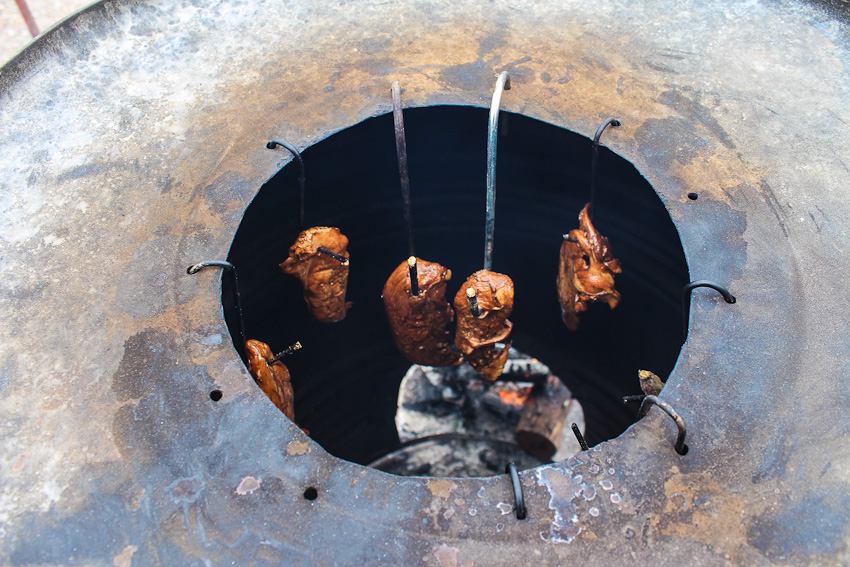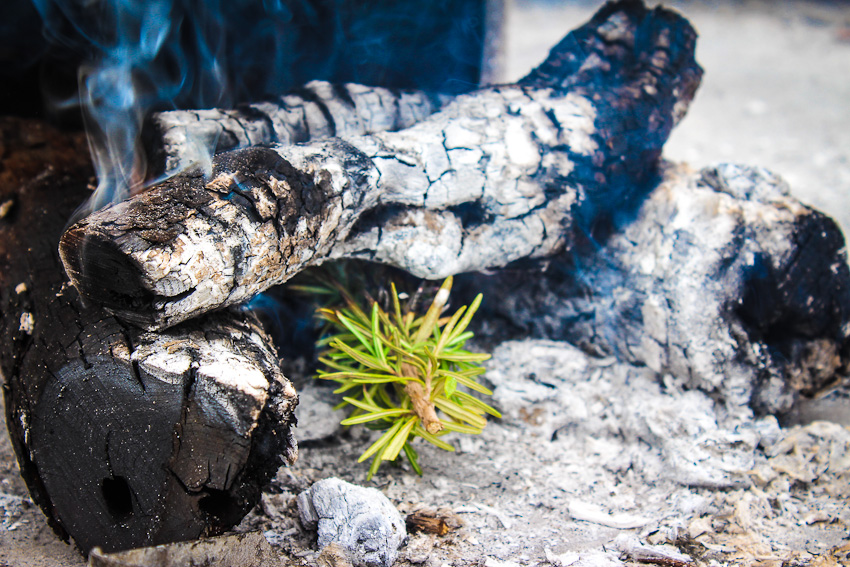 Chicken hanging on hooks inside the smoker while firewood and rosemary burned below. Burn Rosemary's baby, burn.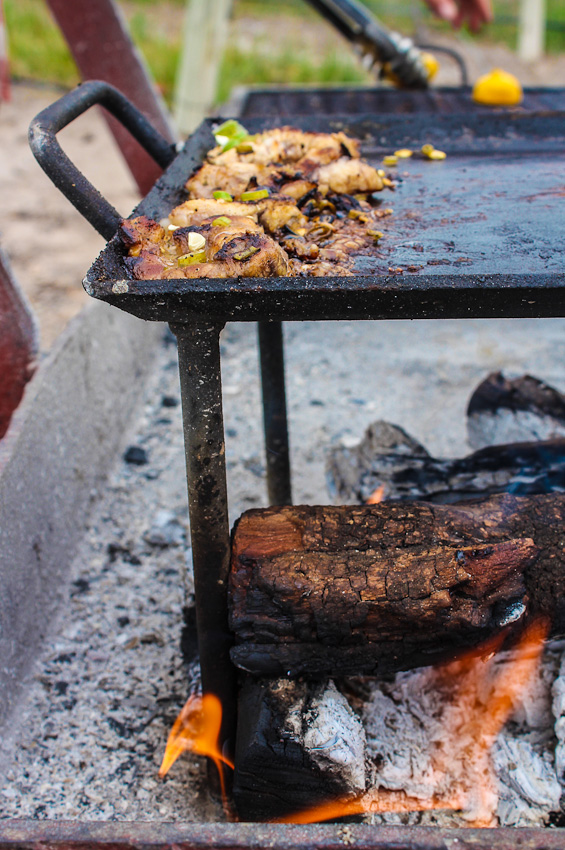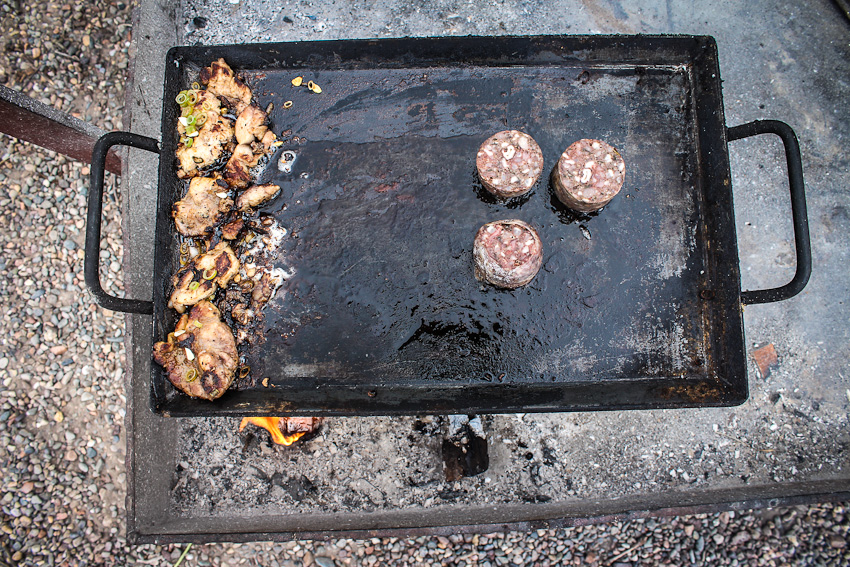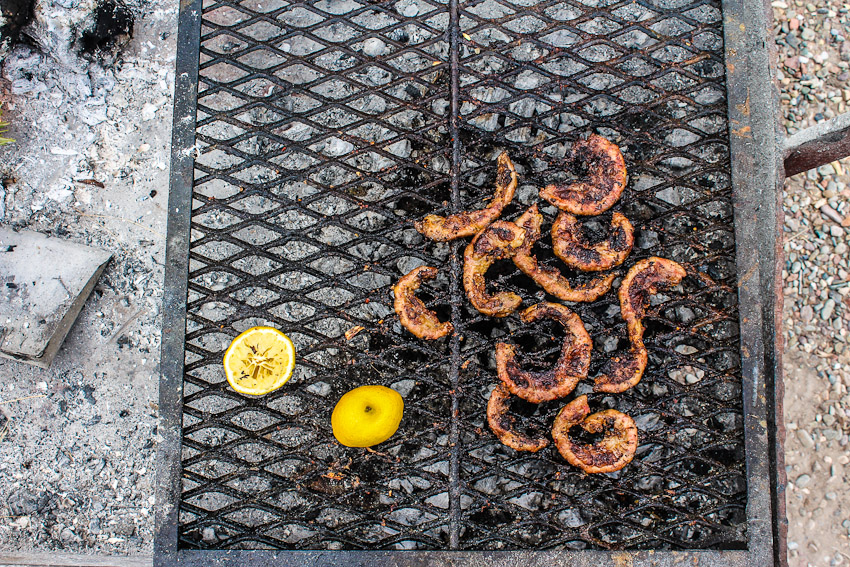 Over at the plancha, morcilla vasca, chinchulines, riñones and mollejas sizzled away. This is important because the night before, chef Pablo asked me if there were any foods that I don't eat, "I like almost everything but not so into kidneys and chitterlings because it normally tastes like shit… literally, like shit.. it's rarely cleaned or cooked properly." I also told him about my hesitations with blood sausage – the flavor, the texture, I always try it but it just weirds me out. I want to like these Argie staple foods, but my taste buds remind me I'm a gringa. (For that reason alone I'll never be a true Argentine.)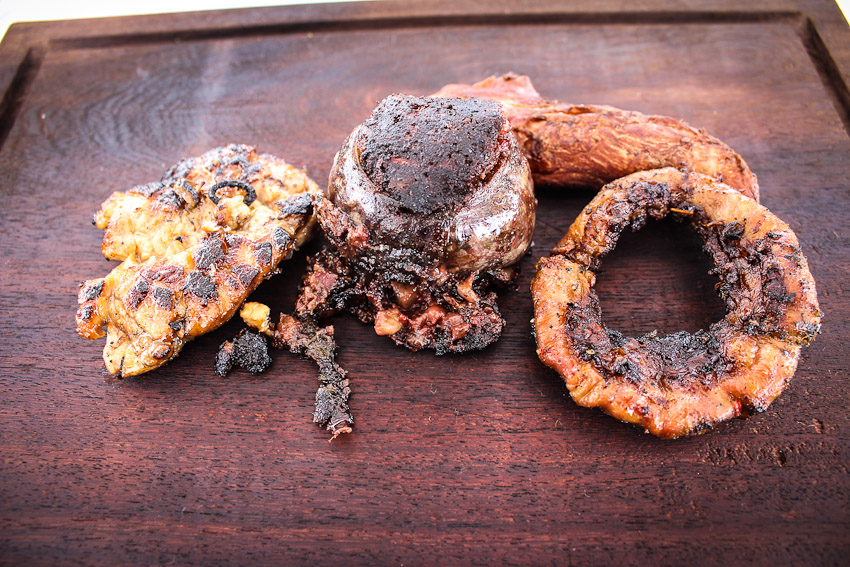 So imagine my joy when a wooden slab of mollejas, kidney, blood sausage and chitterlings were presented before me. And then my absolute happiness when I fell in love with each of the flavors. This was the first time I've ever tried morcilla vasca, similar to regular blood sausage but with walnuts and raisins, and then sliced and charred on the grill. I want to eat morcilla like that every time, that burnt crust morcilla layer is what made it exceptional. The chitterling, dressed in lots of lemon, had that nice crisp outer layer with a creamy middle, and might have made me an innards believer.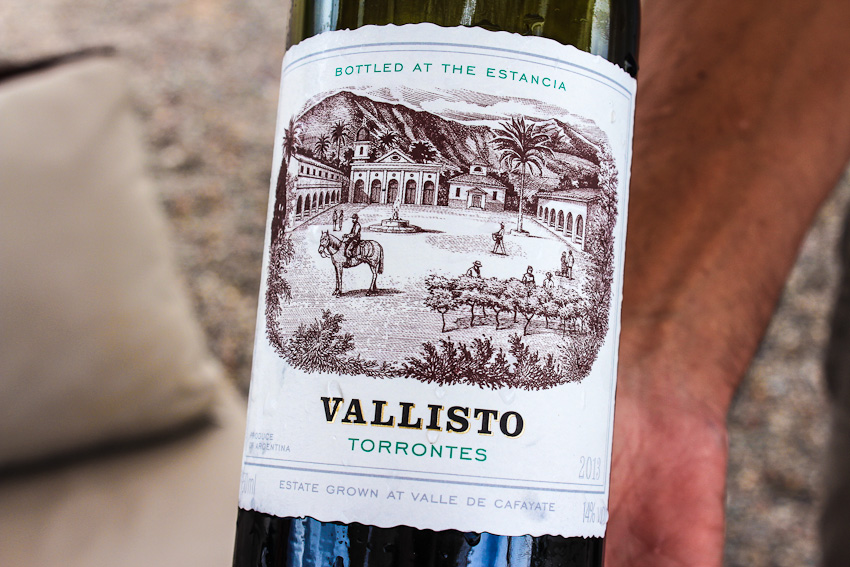 Achuras + Torrontés = happy family. Especially when paired with Vallisto Torrontés from Valle de Cafayate.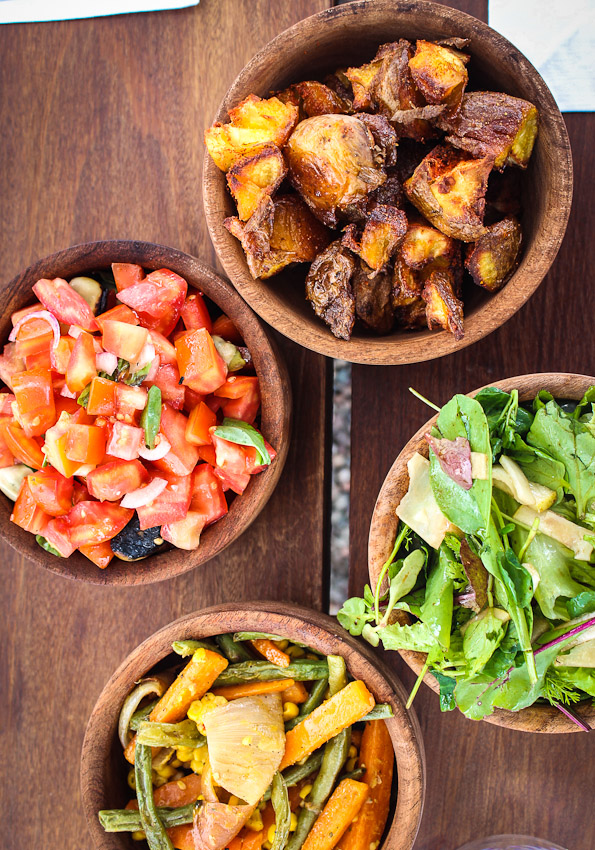 Sides and salads and killer fried potatoes deserve a mention.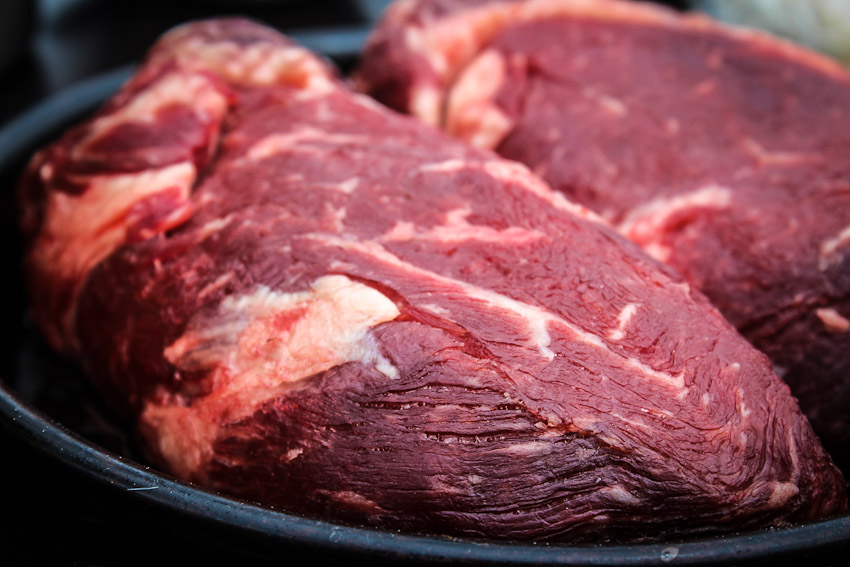 And the star of the show…. drumrollllll…
YOU ARE SO PERFECTLY COOKED I WANT TO EAT YOU ALL DAY LONG WHILE THE JUICES ROLL DOWN MY CHIN.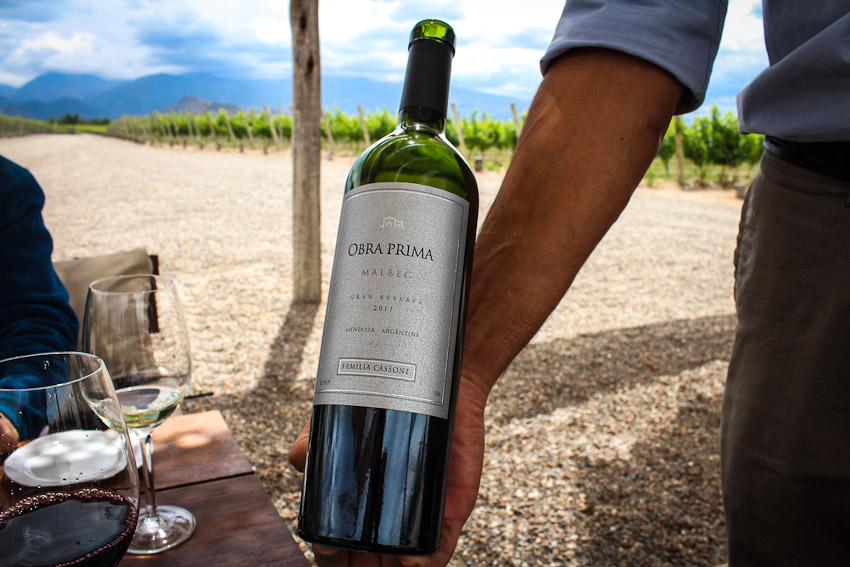 The meat was paired with the ripe, robust Obra Prima Malbec Gran Reserva 2011 from Familia Cassone. Juicy.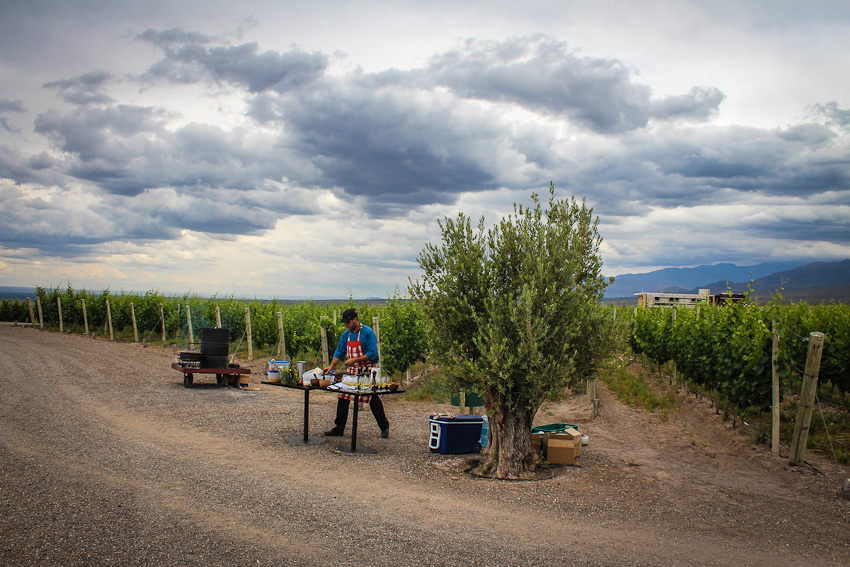 Pablo Torres isn't just a master asador, along with his sous chef Carlos he worked with notable Chef Pablo del Rio from Mendoza's famed Siete Cocinas. There, he perfected how to honor local products from Mendoza, and that's partially why he headed to Casa de Uco months before opening — to not only begin with menu preparations but survey the Vista Flores and Tunuyan area for providers (the restaurant only uses ingredients native to that specific region). He also is a lover of spicy foods, and even managed to smuggle in some picante from Peru to grow in Casa de Uco's garden.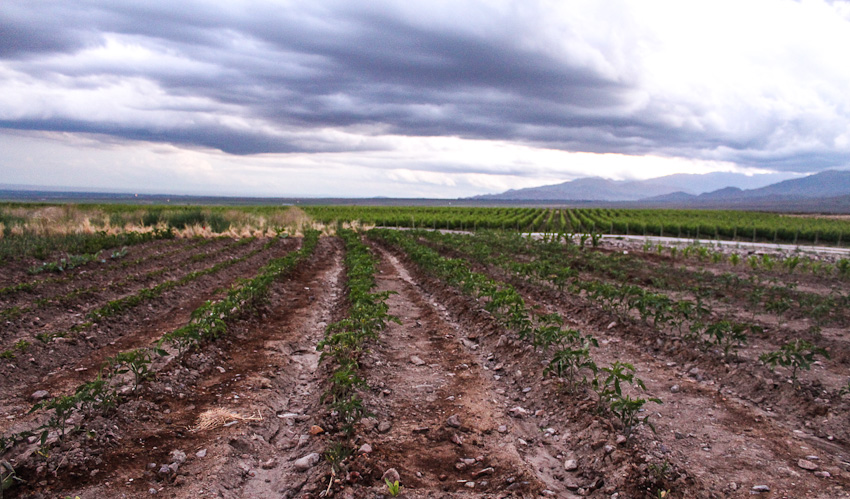 I fell in love with the organic garden, which was quite impressive as a first harvest huerta — lots of the dishes in the restaurant starred fruits, vegetables and herbs picked fresh.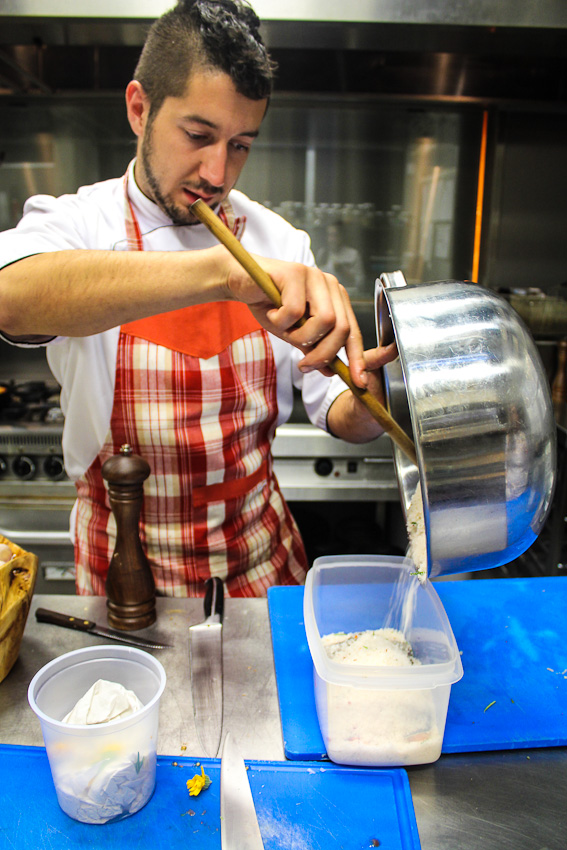 It was a definite highlight to step into the kitchen for a cooking class with sous chef Charly. He's everything you want in a young chef – a passion for cooking, local ingredients, with the hunger to learn and progress. He taught me how to make humita and for that I'm forever #grateful.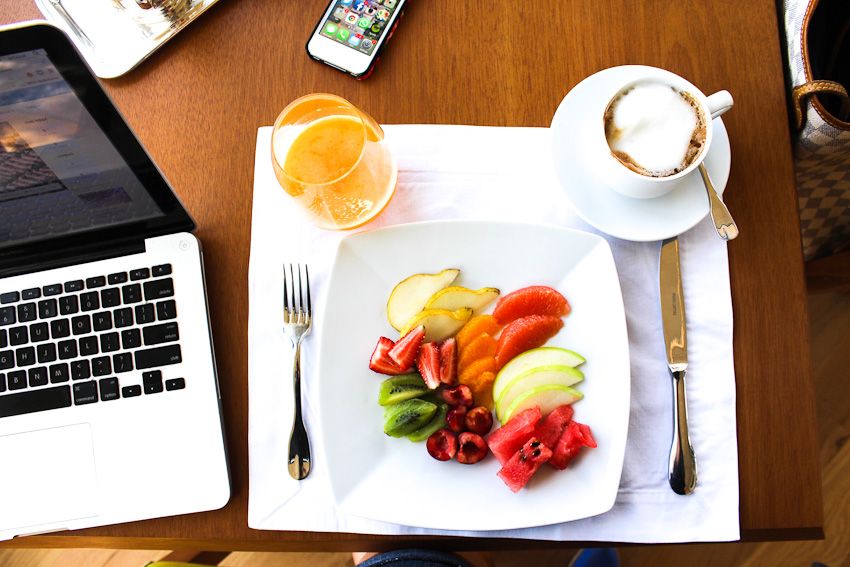 Can this be my breakfast ritual every morning?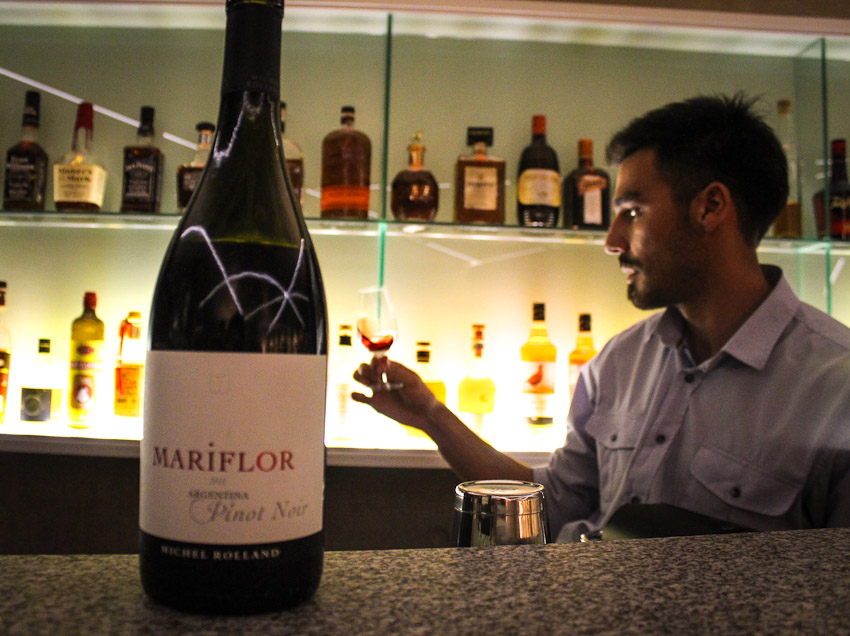 Juan Pablo Nieva runs the wine show, a rising star sommelier from the south of Argentina who knows his stuff when it comes to Argentine wines.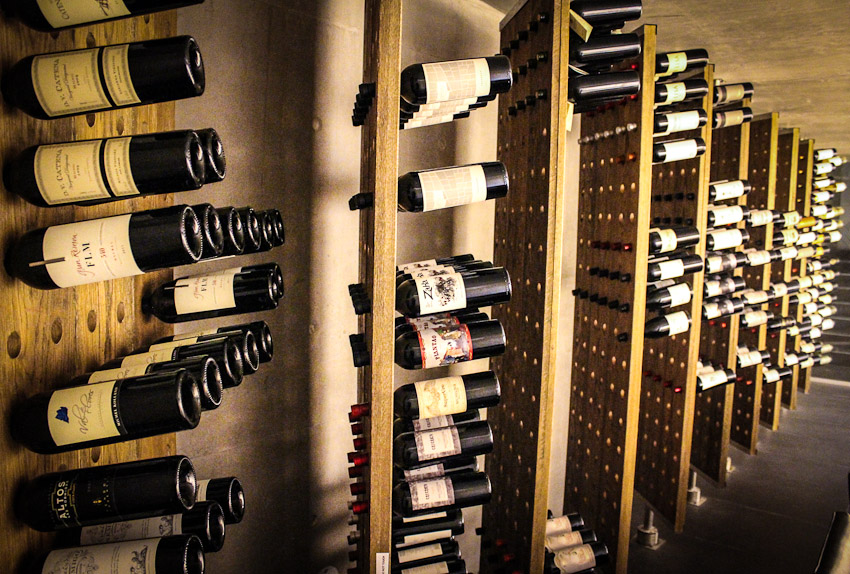 The wine cava: a small but excellent selection, it was clear that Juan Pablo curated the cave with great taste.
Most of the wines are from the Uco Valley region, while there are a few from other parts of Mendoza and Argentina.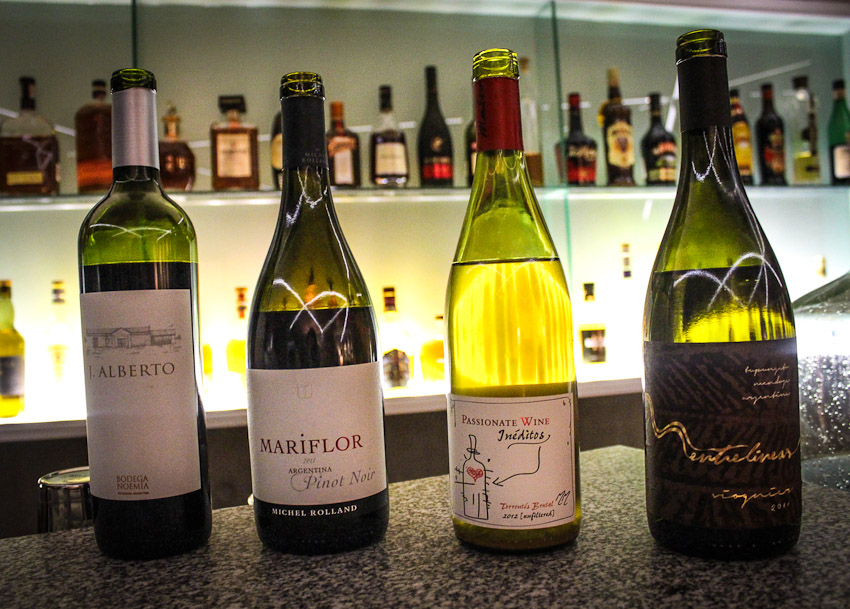 Some hits from the first tasting: Michel Rolland's Mariflor Pinot Noir (from Vista Flores), Passionate Wine Inéditos unfiltered Torrontés brutal,  and my favorite for the night Bodega Noemia de Patagonia J. Alberto from Rio Negro.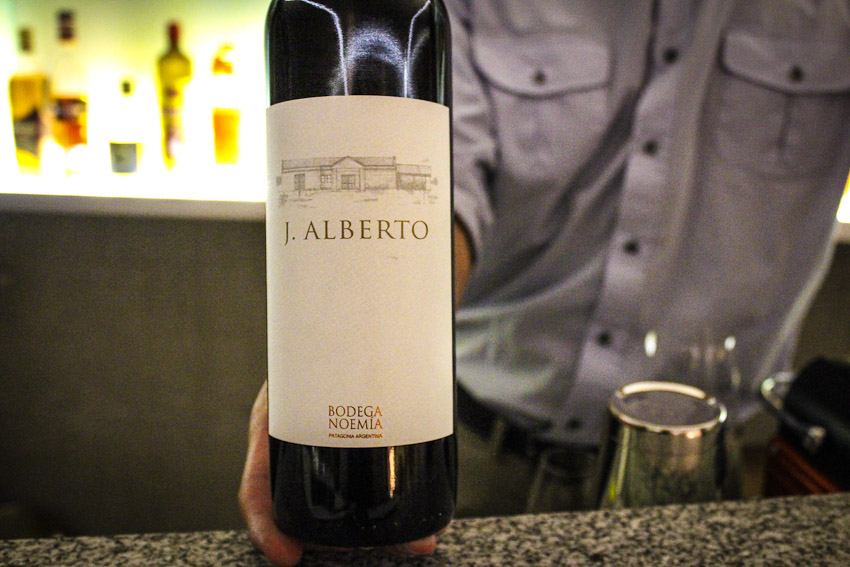 Sorry Mendoza, Patagonian wine wins this round.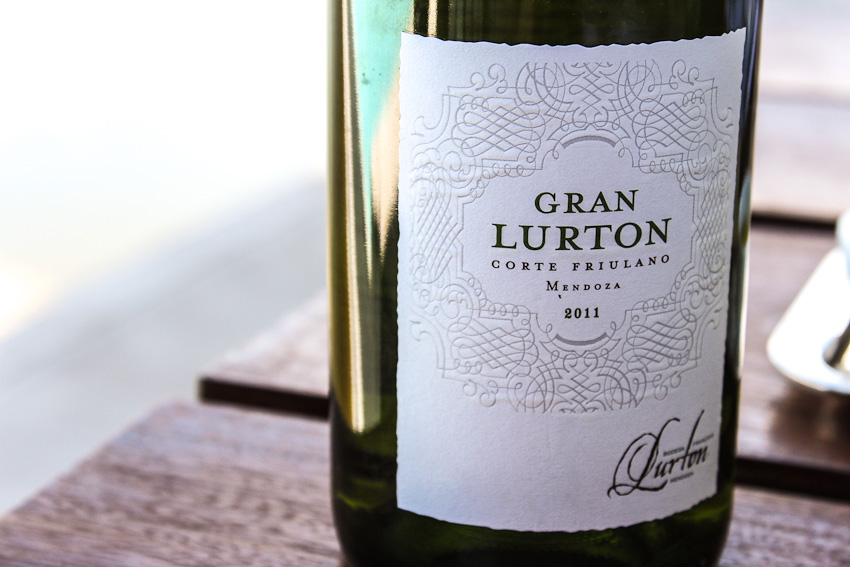 Other great hits: Gran Lurton Corte Friulano 2011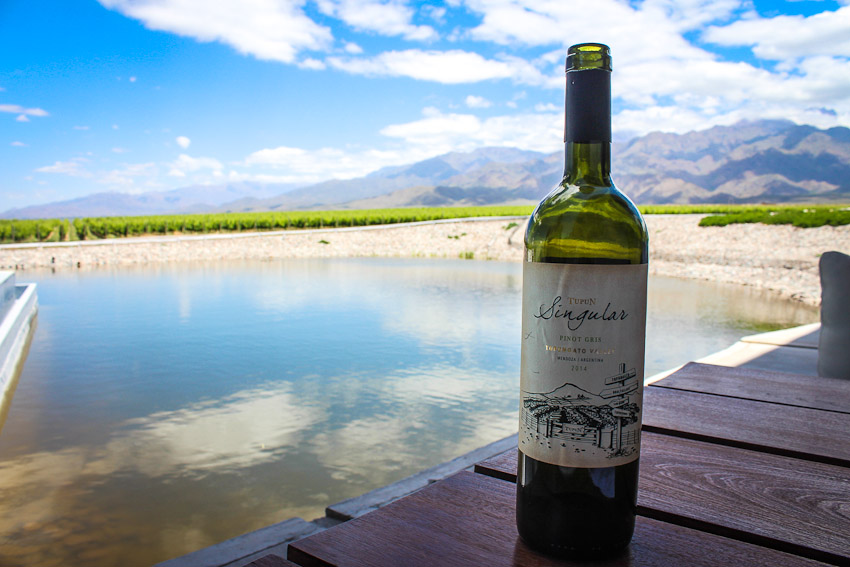 Singular Pinot Gris from Bodega Tupun in Tupungato.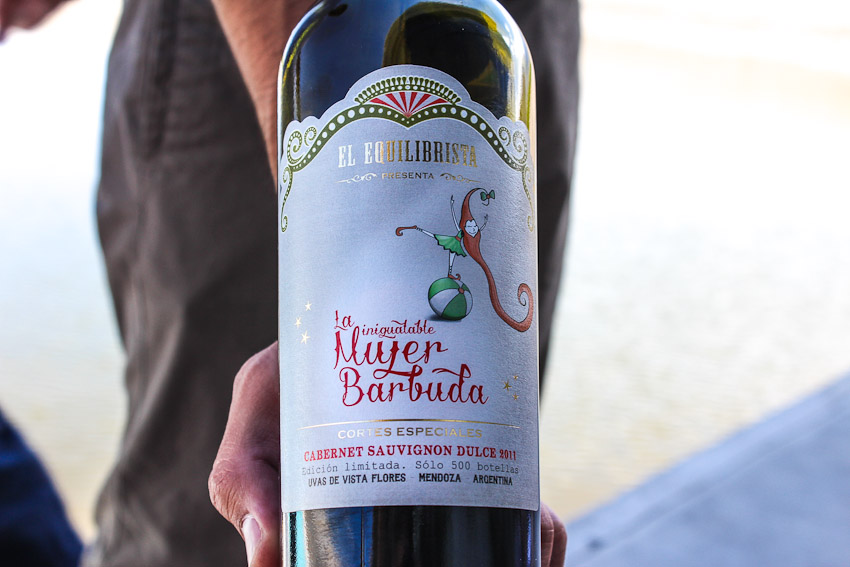 A lil sweet wine for my sweets, El Equilibrista's La Inigualable Mujer Barbuda Cabernet Sauvignon Dulce 2011 from Vista Flores.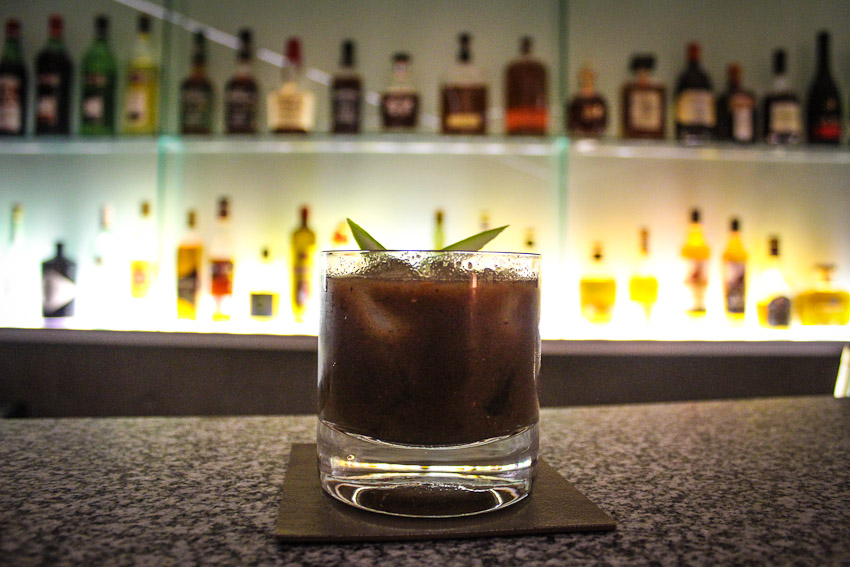 There is also a fully stocked bar, something quite important in life, with a drink menu made by master tender Tato Giovannoni from Florería Atlántico. The blood Mary is especially good and super spicy, just how me likes it.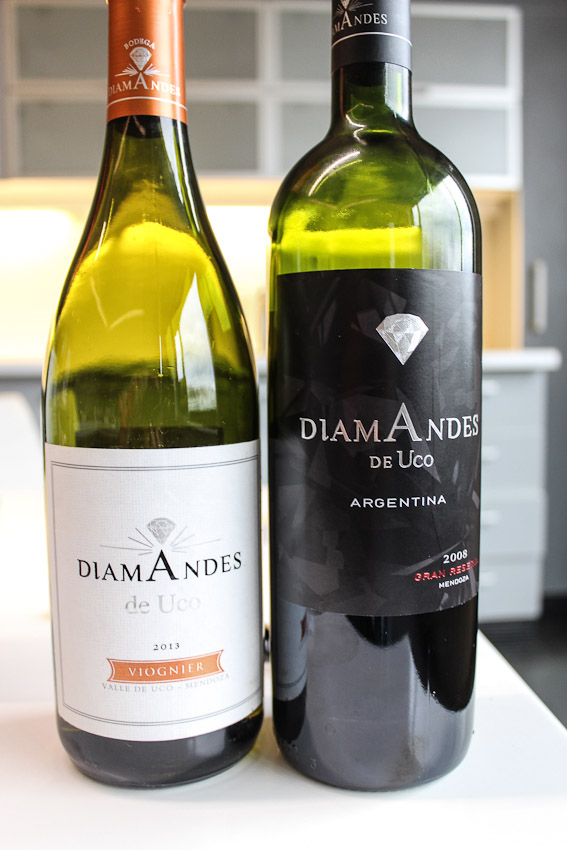 Casa de Uco is a short ride away from Clos de los Siete, the collective vineyard where Bodega DiamAndes, Bodega Monteviejo, Bodega Cuvelier, Bodega Flecha de Los Andes, and Bodega Michel Rolland run their operations. It's an incredible spot, a vineyard wonderland essential to visit when checking out Valle de Uco. I got the inside look into DiamAndes winery and tried some of their crazy good wines — Viognier and Gran Reserva were the clear standouts.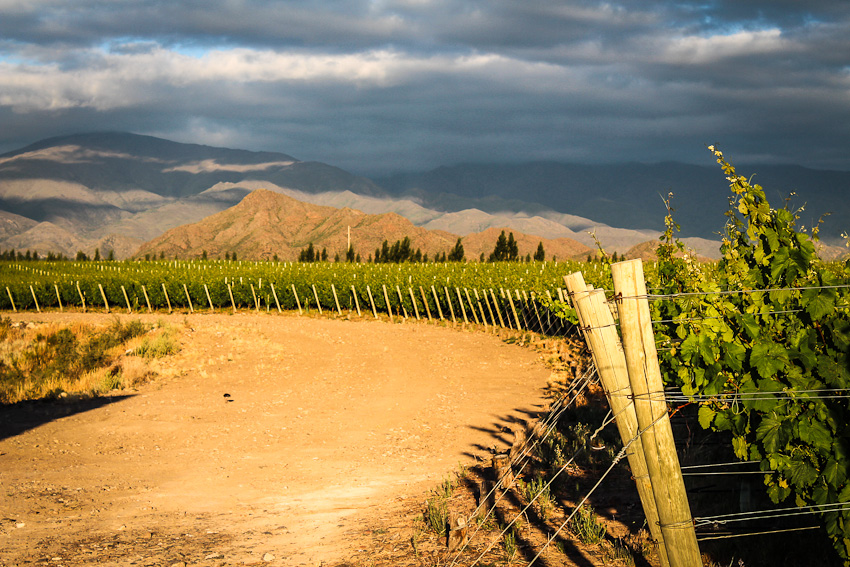 Beyond eating and drinking, Casa de Uco offers heaps of activities to never get bored. A spa, driving range, trekking, biking, and horseback riding through the vineyard.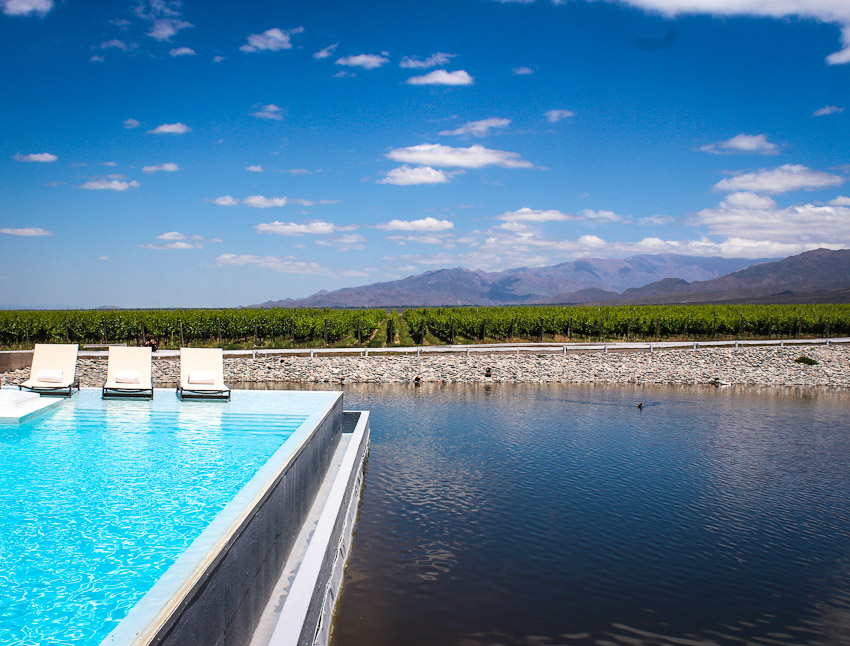 Or for us lazies, just chilling out, maxing, relaxing all cool by the infinity pool.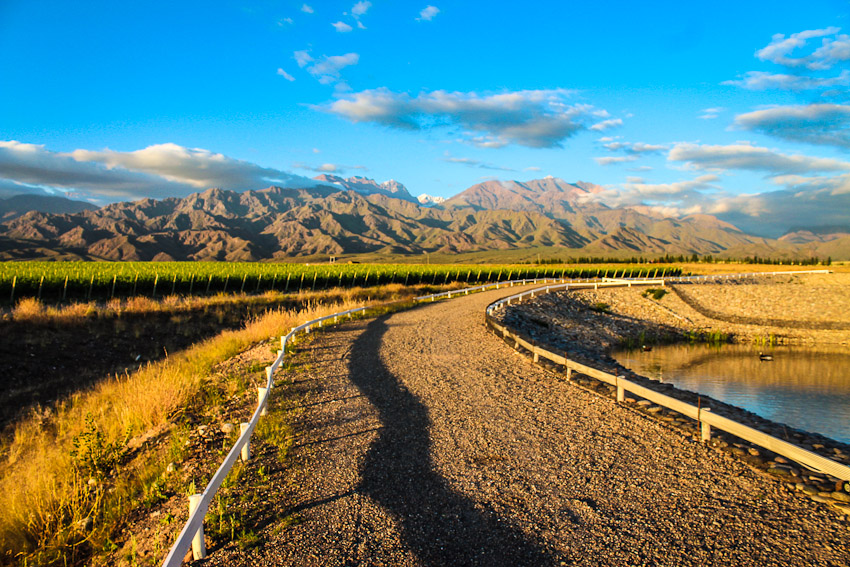 Just one step outside and it's an honest dream. A postcard. How does a place this ridiculously beautiful exist?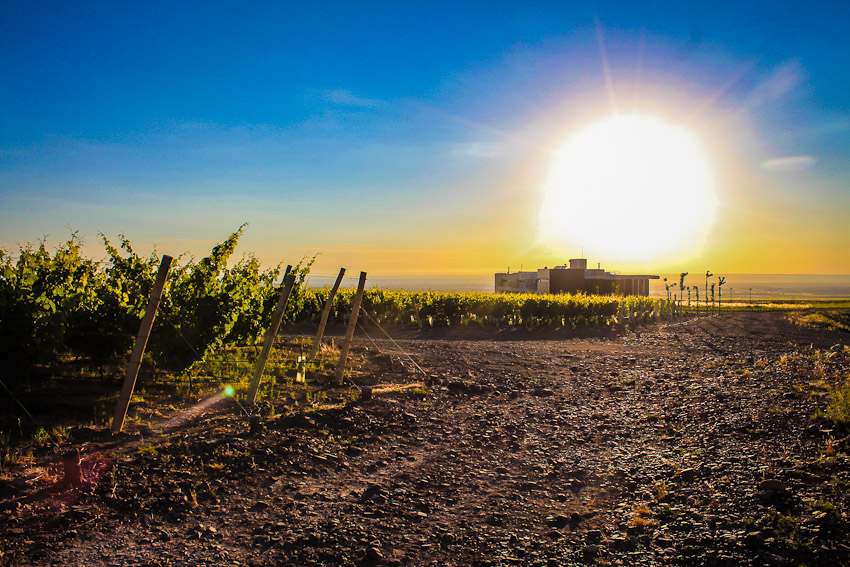 Oh you know, just a romantic stroll (for one) to watch the sunrise.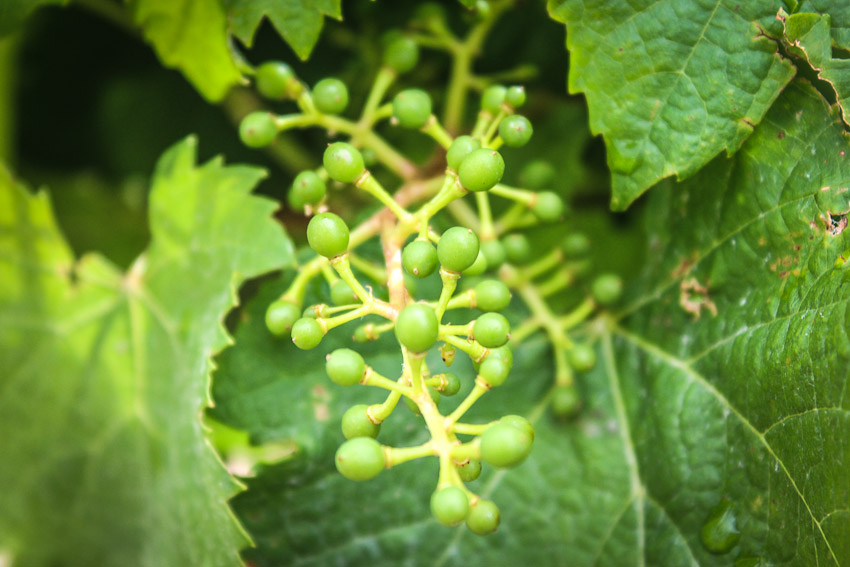 And to rub on some baby grapes to wish them luck.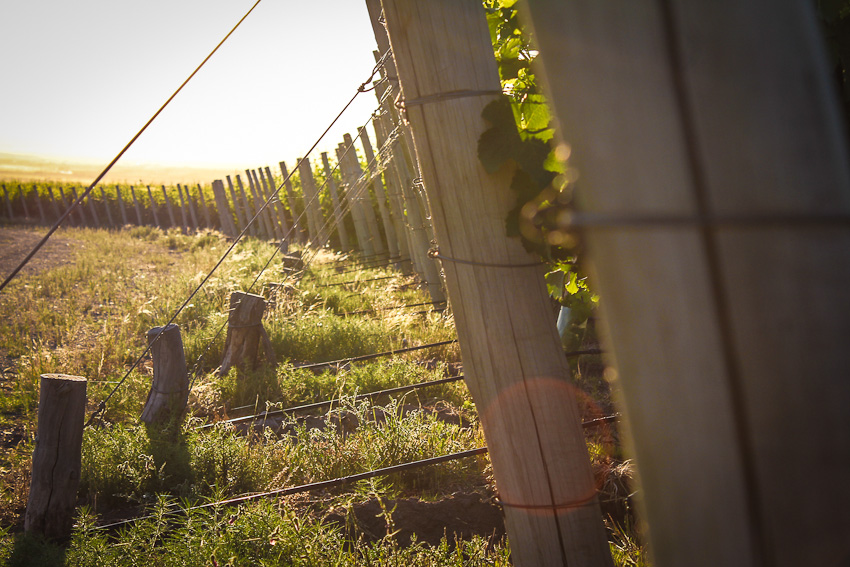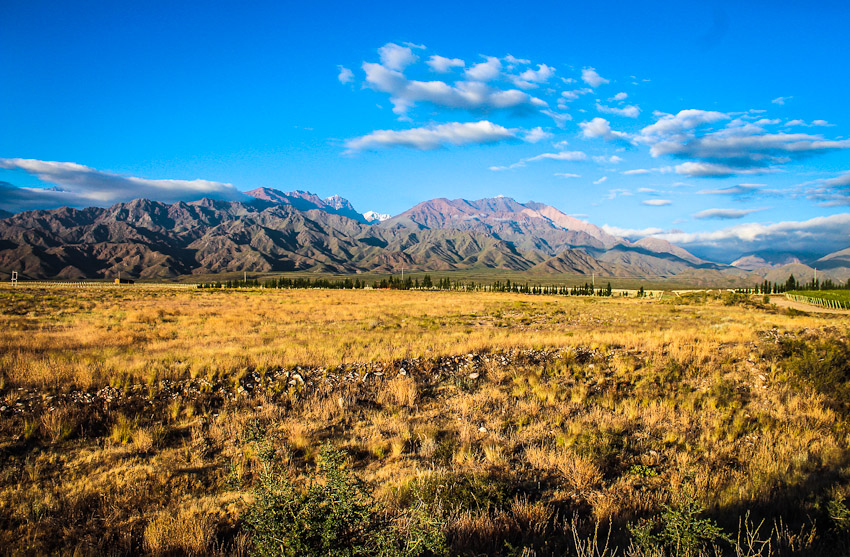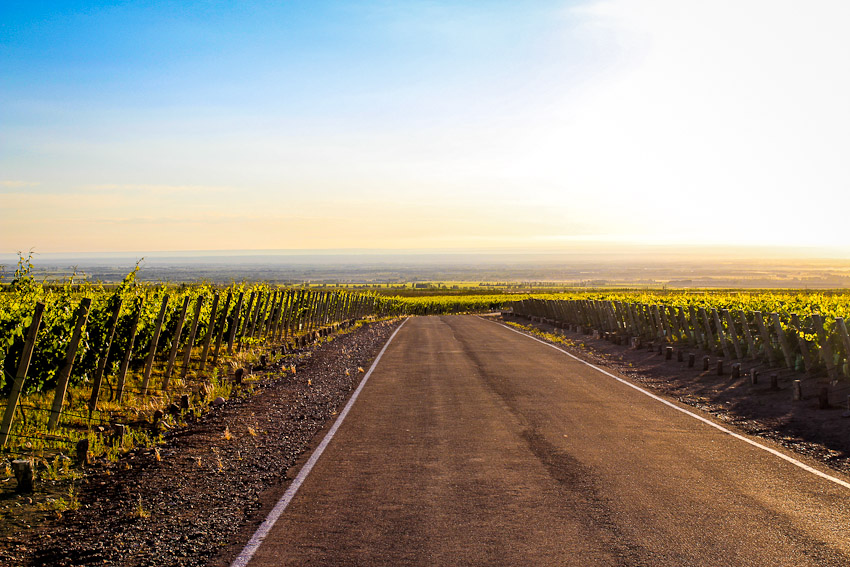 In a setting like this, it's pretty damn hard not to have an amazing experience, but what made Casa de Uco extra special is the amount of love the staff has for the project, wine, food, Valle de Uco, Mendoza, and to share that passion with guests from around the world.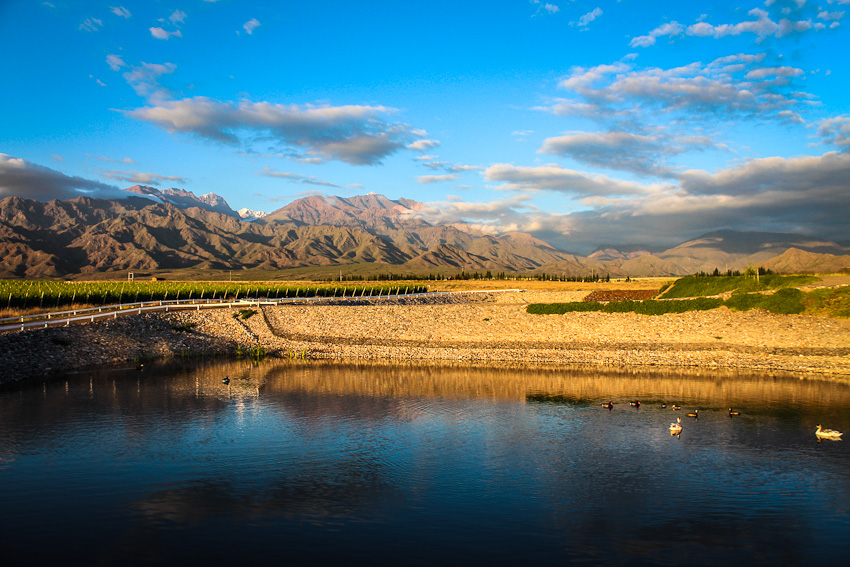 After just a few days in Casa de Uco, I had already made my goal to come back to Mendoza for at least a month, and really get a sense of what this magical place is all about.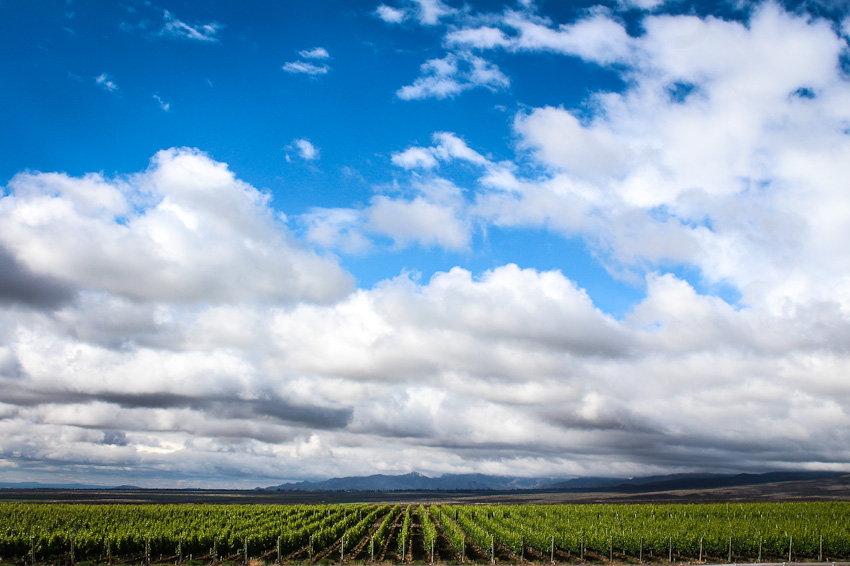 Casa de Uco Vineyards & Wine Hotel
Ruta 94, kilómetro 14.5
5500 Tunuyán
Mendoza, Argentina
Even MORE photos from my getaway at Casa de Uco.
Comments