There's something incredibly special about Lima. The people, the history, the food, the flavors, the ingredients, the biodiversity. The restaurants, the street food, the markets, the cooks, the chefs, Mistura, Gastón. The ocean, the Andes, the Amazon, the Nikkei, the Chifa, the ceviche, the pisco. The spices, the sauces, the anticuchos, the potatoes, the chilcanos, the chiles. The fish, the seafood, the limes, the corn, the chicha, the canchita, the quinoa, the cuy, the crema de ají, the leche de tigre… you get the point, I could go on all day Peruvian ass kissing.
I spent a few weeks over-eating my way through the markets, cevicherías, Mistura Food Festival, and some of the city's best restaurants, sacrificing my fatgirl figure to devour an average of five meals a day. During the foodventure I managed to quickly see why Peruvian food is totally rocking the world, and continues to tempt me to relocate to Peru just for food's sake.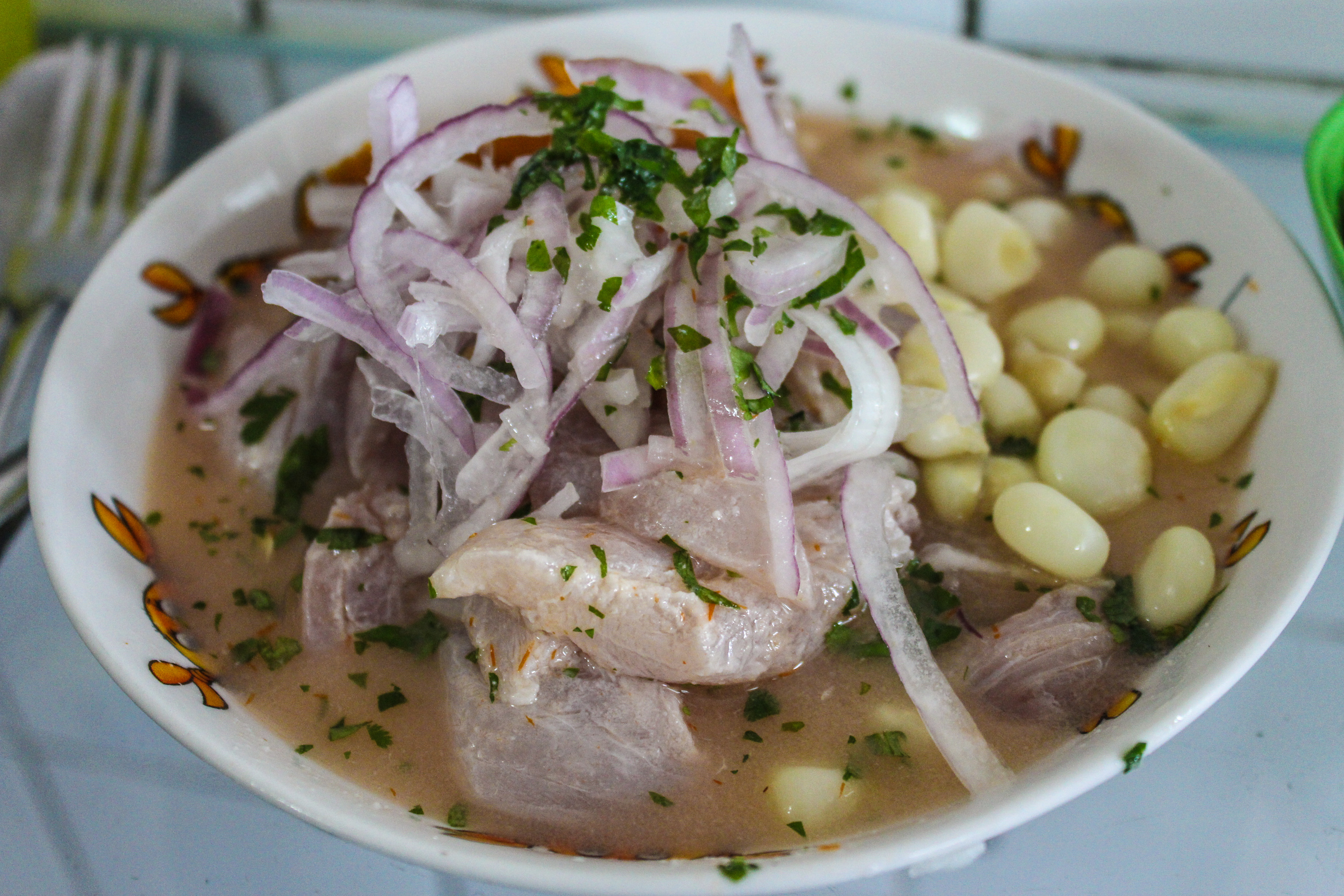 After obsessive research, harassing the city's culinary authorities, and food whoring around Peru's capital, I bring you my ultimate guide/food bible to the best restaurants in Lima. 
*Of course there are many more great restaurants that deserve to be on this list, but a girl can only stuff so much face in just a few weeks.
Central Restaurante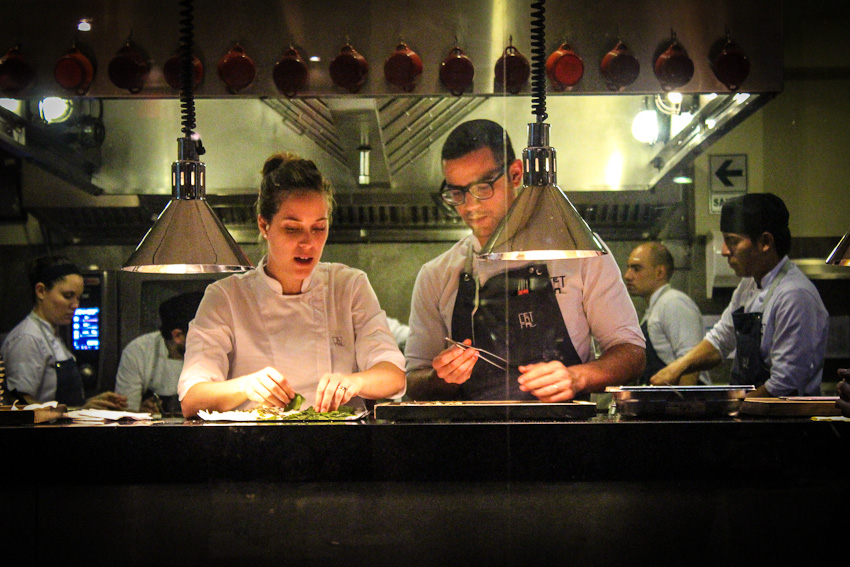 It's hard not to overly gush about Central and the golden chef couple Virgilio Martínez and Pía León. Besides ranking #1 in the World's 50 Best Latin America awards, and #4 on the World's list, Lima's top restaurant has been exciting eager food lovers with probably one of the most unique and thrilling menus not just in the region, but in the whole world.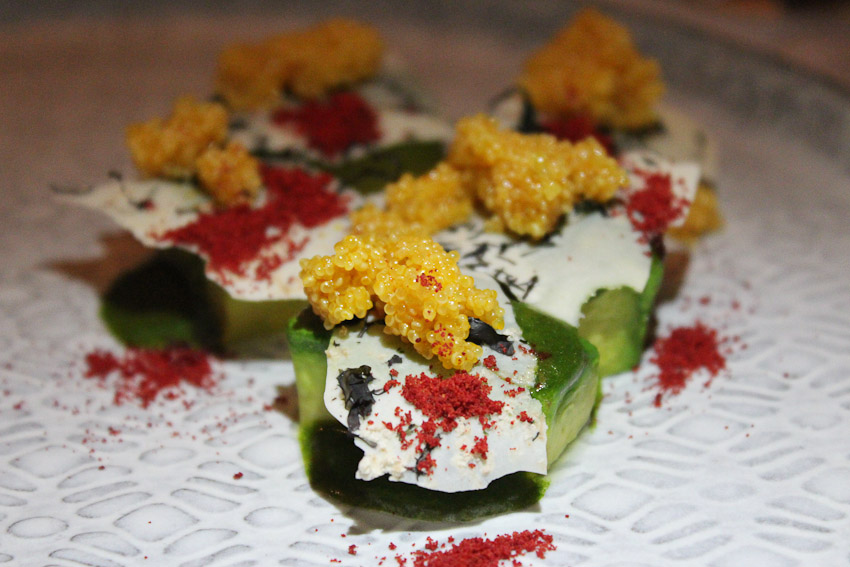 The tasting menu? ALTITUDES: Traveling from sea to mountains, and everything in between, Central, along with their investigative program Mater initiative, takes diners on a vertical journey across Peru, serving on plates and rocks native ingredients grown at various elevations. This groundbreaking menu takes what we think we know about food to a whole other level.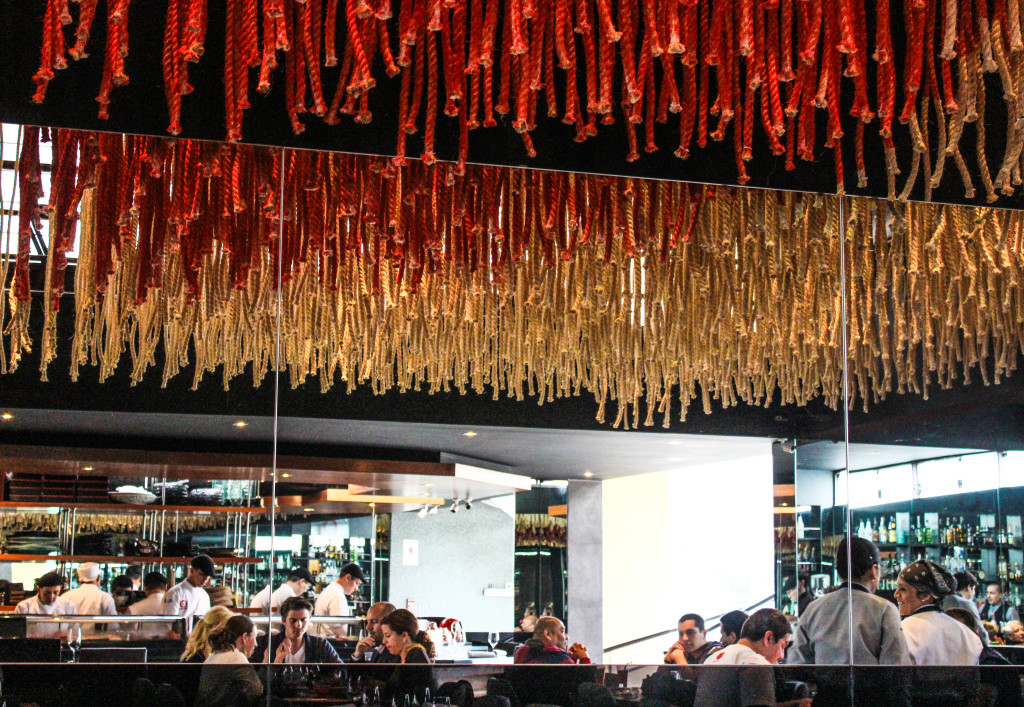 I could eat Maido every day. It's the type of restaurant that constantly surprises with inventive flavor combinations and cooking techniques while still staying true to its comforting Asian homestyle familiarity. Whether going for the Peruvian Nikkei specialties, the tasting menu, Japanese sushi, or even ramen, Maido insatiably covers the whole spectrum of the Nikkei rainbow.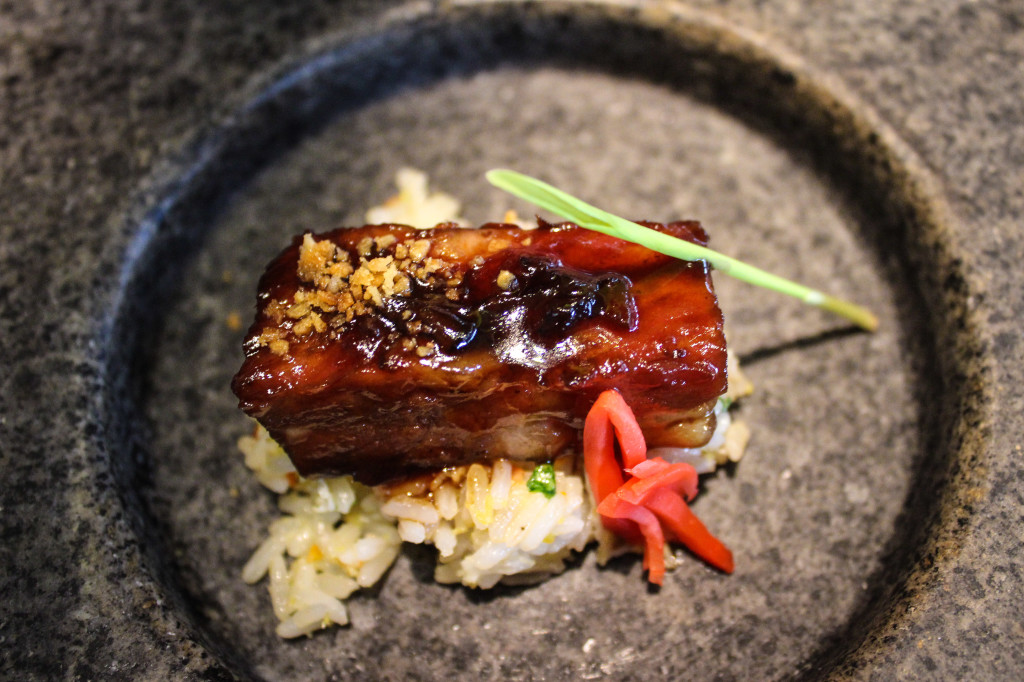 Most people were drinking and dancing at the 50 Best Restaurant Awards / Mistura party at Maido in September, but I chose to take my date, Señor Braised Pork Rib, into the corner to make sweet slow cooked sensual love.
*Read on about Nikkei and Maido in this story I wrote for Vice Munchies.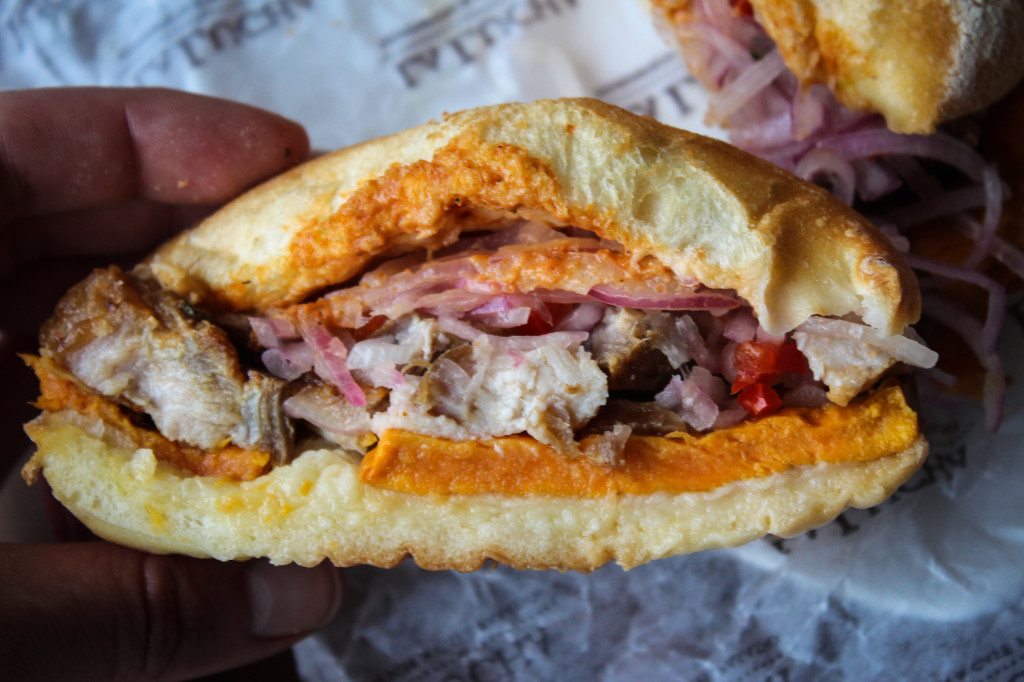 Words can't express the dearest devotion I have for La Lucha. I ate here about four times in one week. Seriously, all I need in life is the chicharrón sandwich with camote (sweet potato) fresh pineapple juice, and papas — a winning mash up that instantly brings a satisfied smile to my stomach.
Hardcore customers line up at this Miraflores sandwich shop across from Parque Kennedy for the famous sandwiches, while young servers in their old school garb and school boy charm transport you to the 1950s.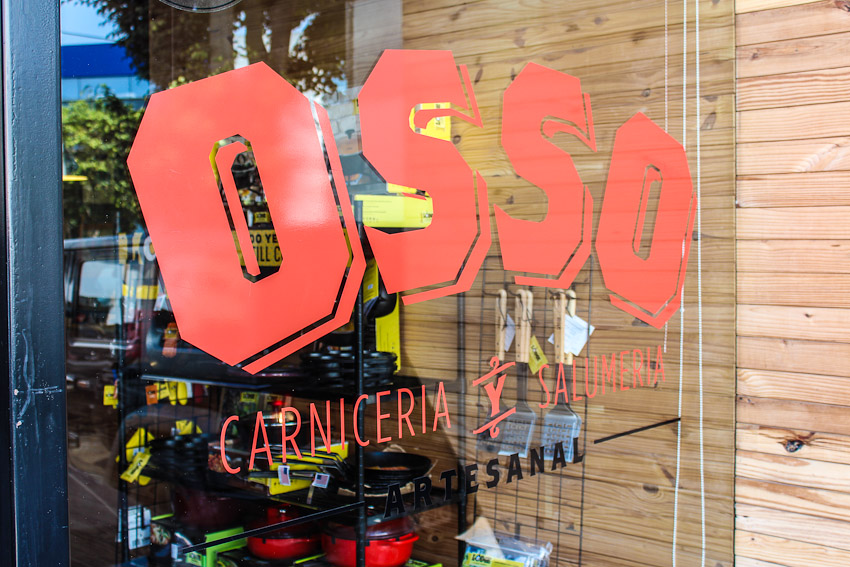 Sorry Argentine beef, you've just been schooled. This butcher shop has transformed the La Molina suburb into a total meat mecca.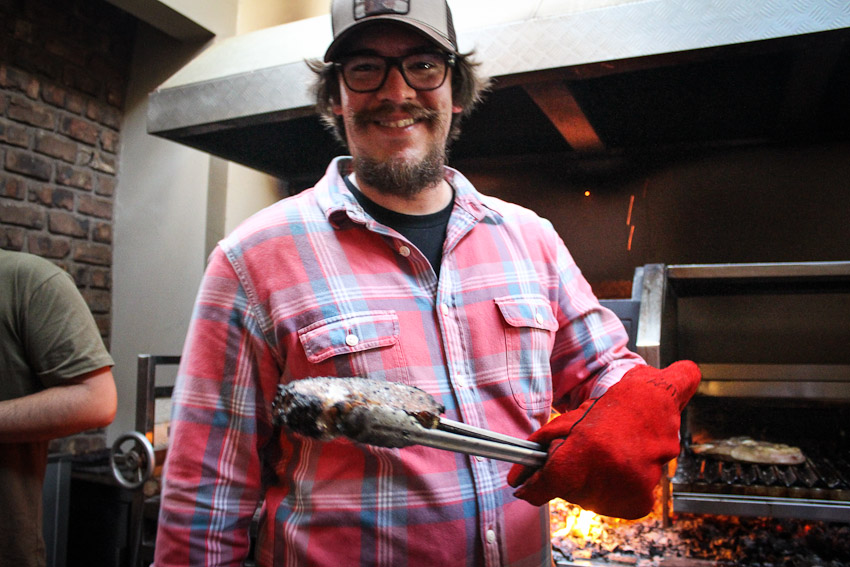 The Butcher Experience: The most memorable meal I had in Lima was atop Osso's butcher table inside Renzo Garibaldi's magic meat den. Renzo and his crew prepare beef delights for an intimate group of diners who get down (using hands only, there are no utensils allowed) during a four hour meat marathon, bringing out course after course and cut after cut of insane beef quality. Just some of the highlights: bare handed bear digs into a bright tartar prepared a la vista, Wagyu beef aged 290 days and cooked underneath hot coals for 2 minutes, the wine station, the lardo, the mini heavenly burgers, and the BACON ice cream sundae. Some people buy magnets or shot glasses as a keepsake after a memorable eating experience, I saved the rib bones as souvenirs.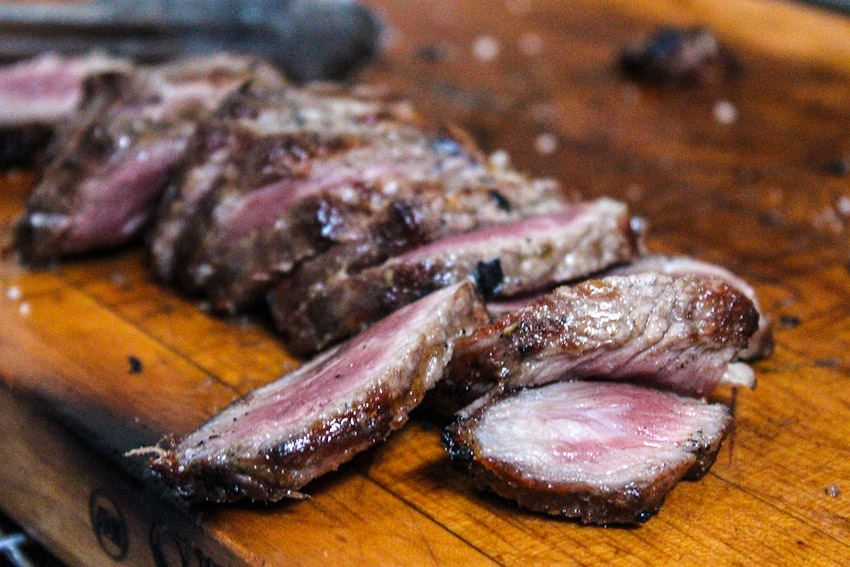 Stop having inhumane thoughts about what you want to do to this dry aged beef, perv.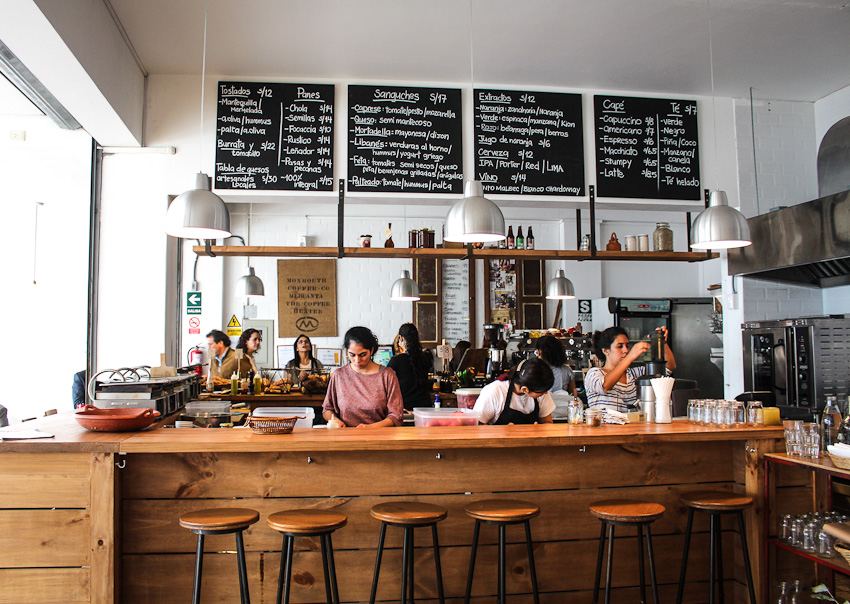 It's incredible how a simple loaf of bread can bring utter joy to one's life. El Pan de la Chola does not just make wonderful crusty bread for Peruvian standards, but it's some of the best bread I've found on all my travels — and this is after going on obsessive bread-only diets throughout Europe's best bakeries.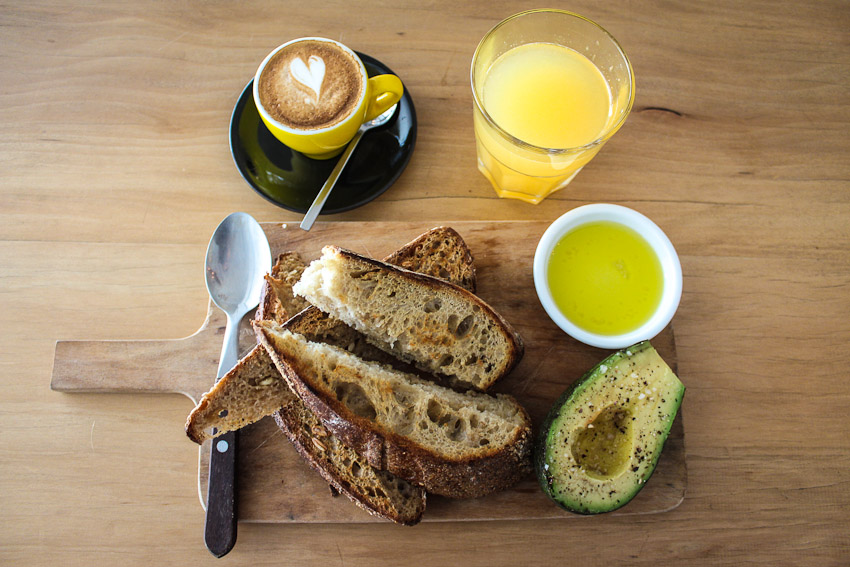 My breakfast of champions: owner/baker Jonathan Day's toast, half of an avocado generously seasoned with sea salt and cracked pepper, quality olive oil, fresh squeezed orange juice, and a cortado. A good morning, indeed.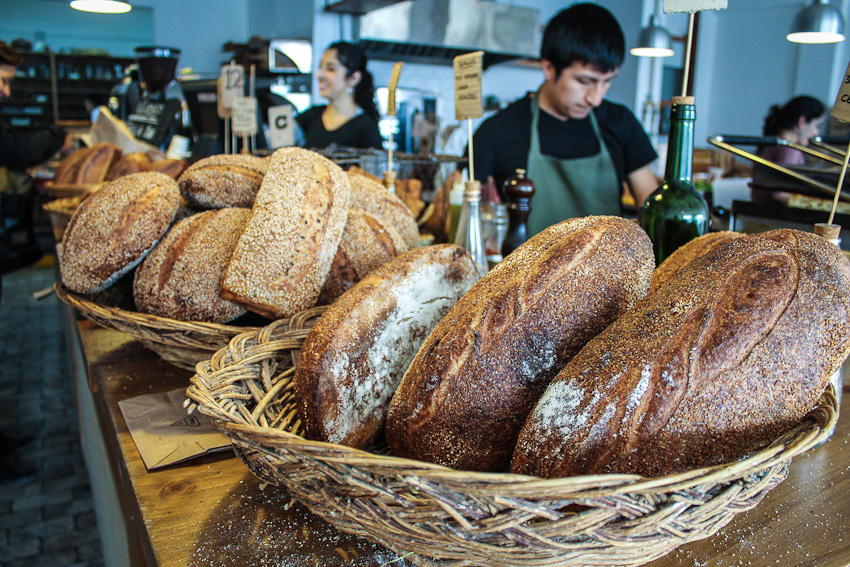 Just watching this video on the baking process will convert any fake gluten-free allergy into a life of intense Chola bread consumption.
Hidden on a quiet Surquillo street, La Picantería's insides bustle with ceviche excitement and Chilcano hysteria. It's obligatory for me to hang out at this lunch hotspot at least two times during my Lima stay – once flying solo, perching myself on the inviting bar with the bright turquoise back drop to drink the bottomless half liter Chilcano (pisco + ginger ale + lime juice), and then return for a reprise with a bigger group to sit in the main dining room and order family style.
I'm just a girl, sitting in front of a massive plate of ceviche, asking for it to love me.
Bam Bam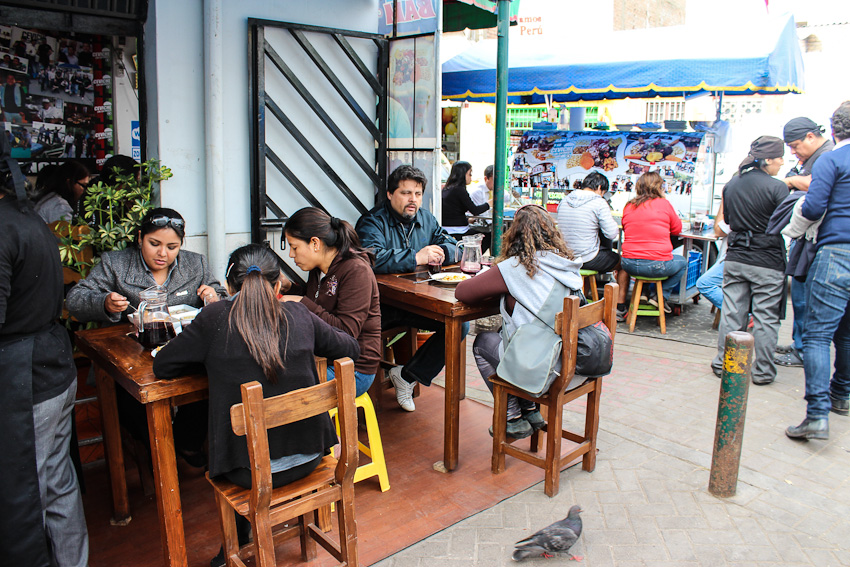 Mercado Surquillo #1 might be my favorite place in all of Lima. And Bam Bam, the cevichería behind the market, makes it that much better.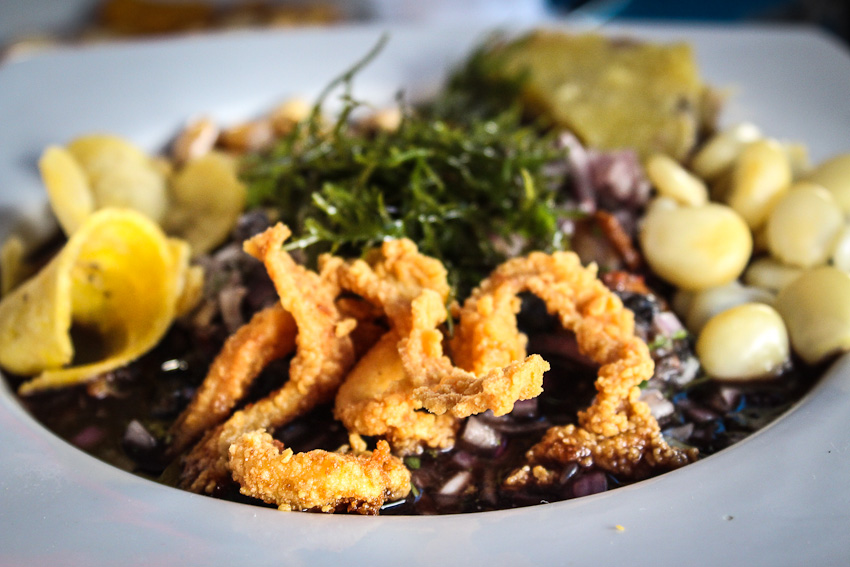 A fabulous cevichería serving a killer trio of fried sweet potatoes, canchita, and plantain snacks, along with a bad ass plate of ceviche de conchas negras. Black oysters, ya'll.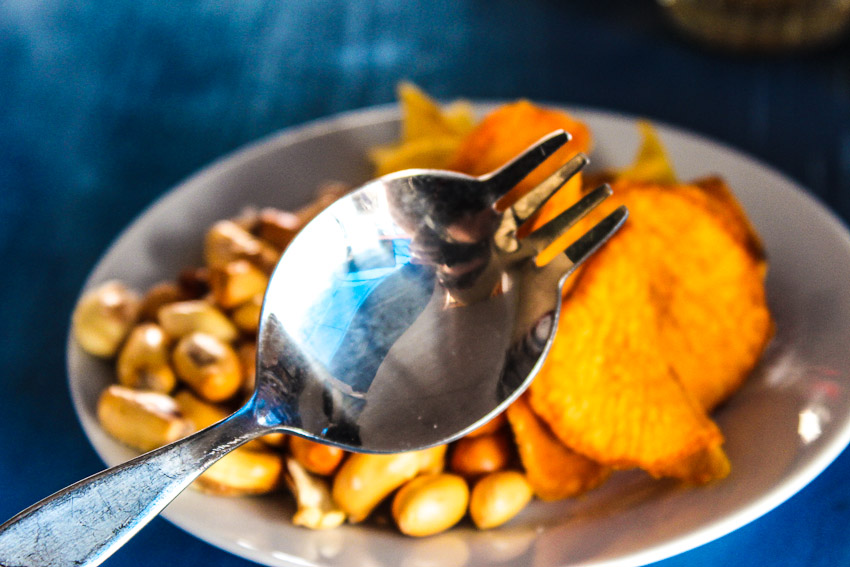 QUE SEGSI TU CUCHARA CEVICHERA, NENA. I wanna SPORK you all night long.
Mi Peru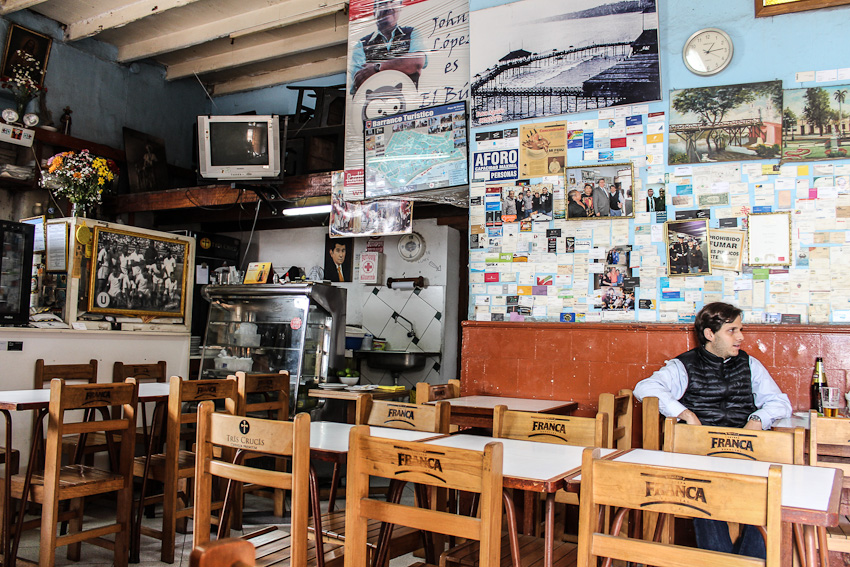 Walking around in the less trendy party of Barranco, I came across a corner that was like a trip back in limeño time. I checked my google food map (because that's the only type of map you really need while traveling), and indeed, I had Mi Peru marked as a must eat. Even though I already ate lunch, it would be rude not to stop by to try their specialty…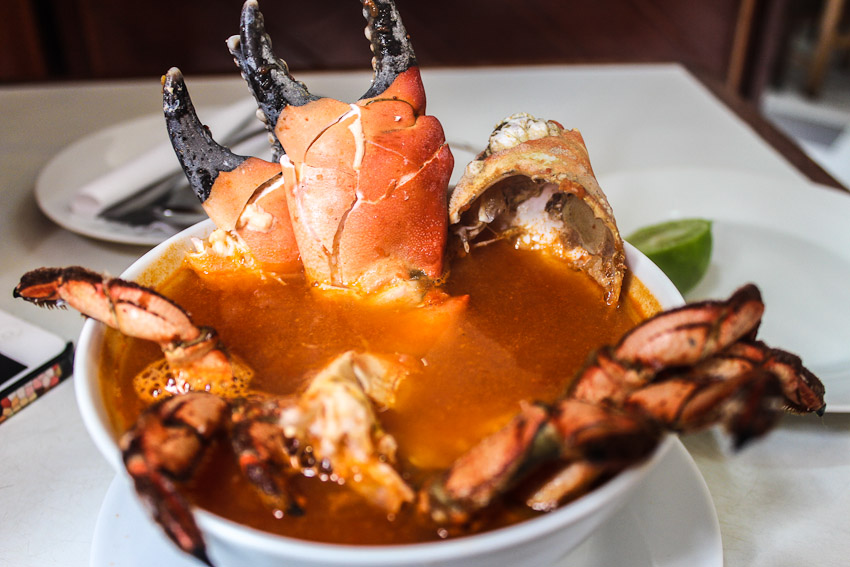 OH DREAMS DO COME TRUE. Hello my dear concentrado de cangrejo. I instantly began singing this song.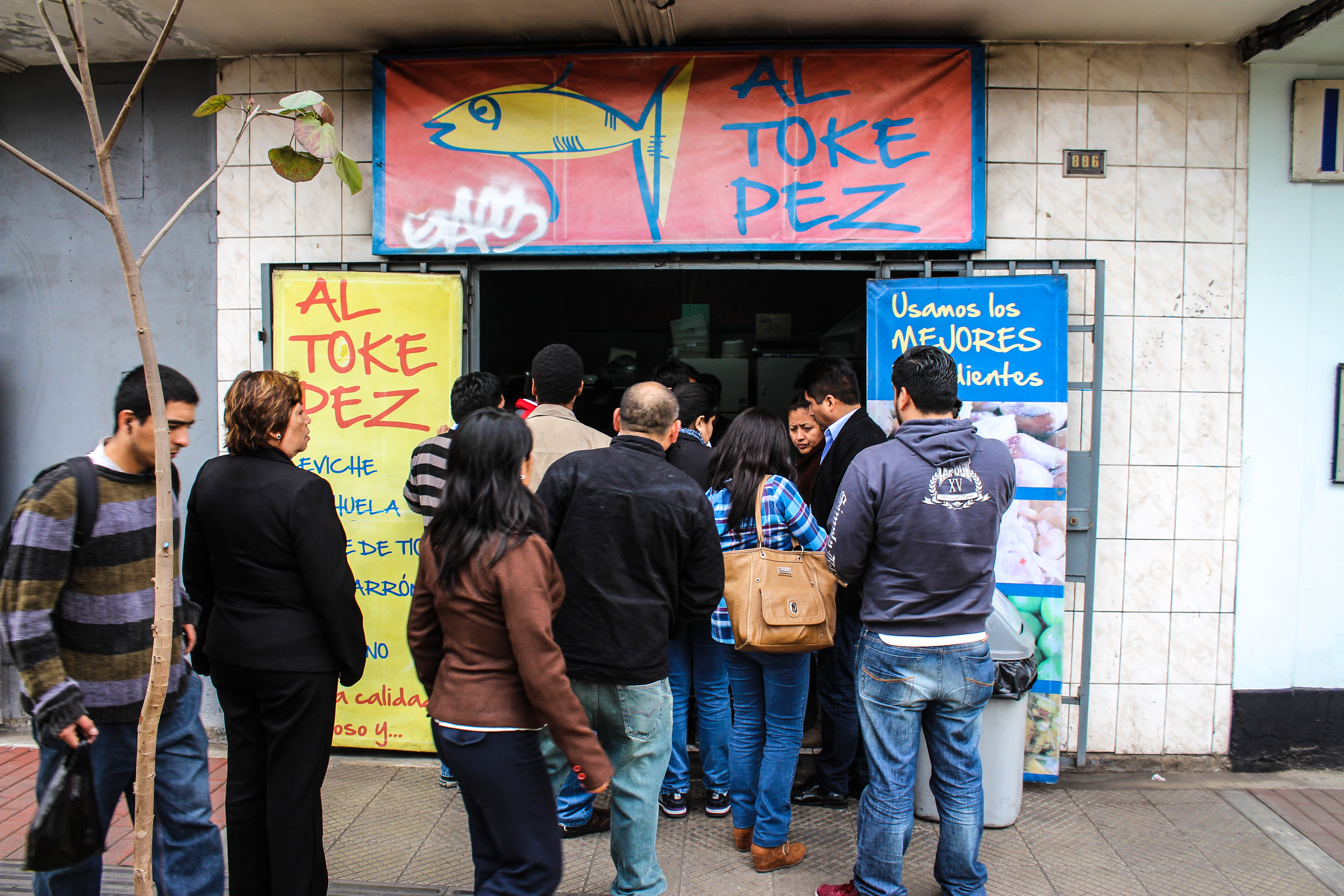 A place like Al Toke Pez is exactly why Lima's food scene rocks. An unpretentious hole in the wall where for under 10 soles you can eat like a king, noshing on some of the best homestyle cooking the city has to offer.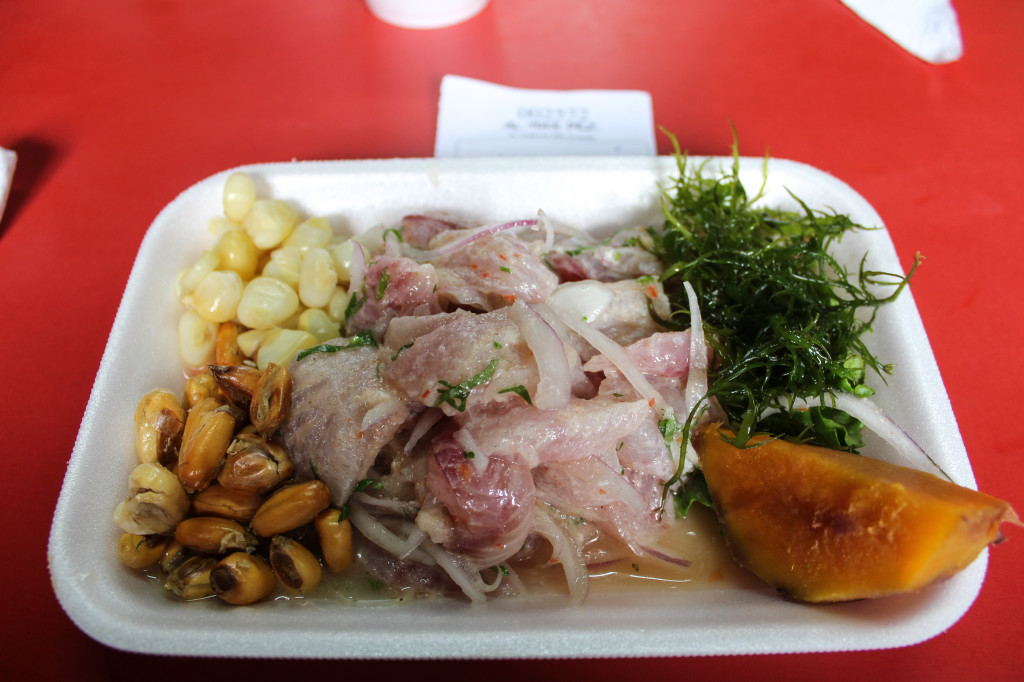 I managed to grab a coveted seat at the 6-person counter watching Tomás Matsufuji's insane flaming wok skills, just before tucking into the ceviche, inhaling it in under 3 minutes.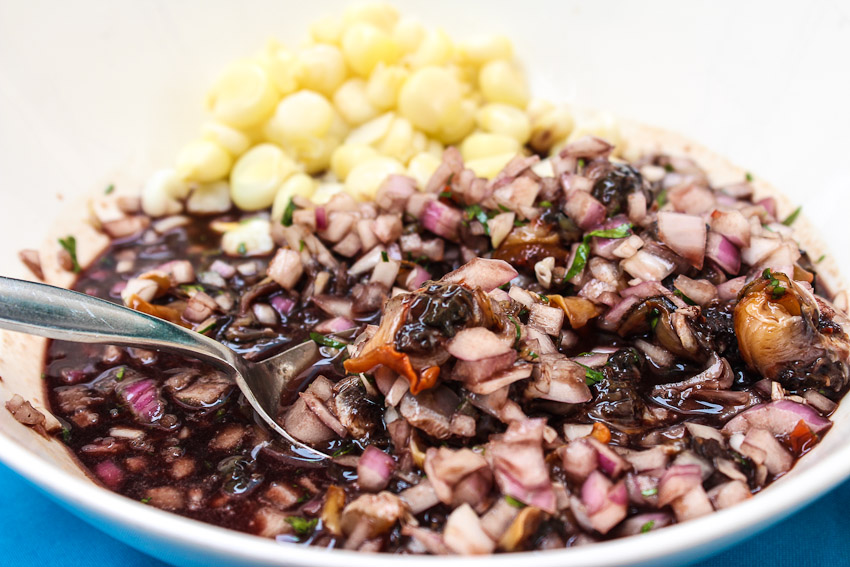 During my ceviche quest (shouldn't we all go on a ceviche journey when visiting Peru?) I came across La Onceava, the super tranqui lunch haven that looks like it belongs beachside. It's always a challenge dining alone, not because of the lack of company (a plate of food is the best +1 I could imagine), but it's sad to go to an awesome place with such a great food selection and only be able to consume a conservative number of plates. I started with the ceviche de conchas negras, because I do love me some plump ebony conchas.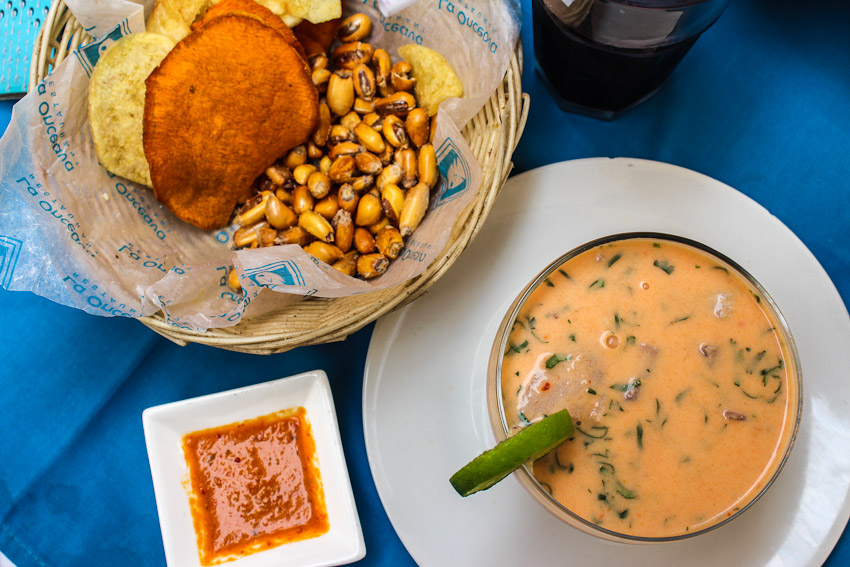 Then I got down with a spicy leche de tigre that could be a contender for the best I've ever eaten.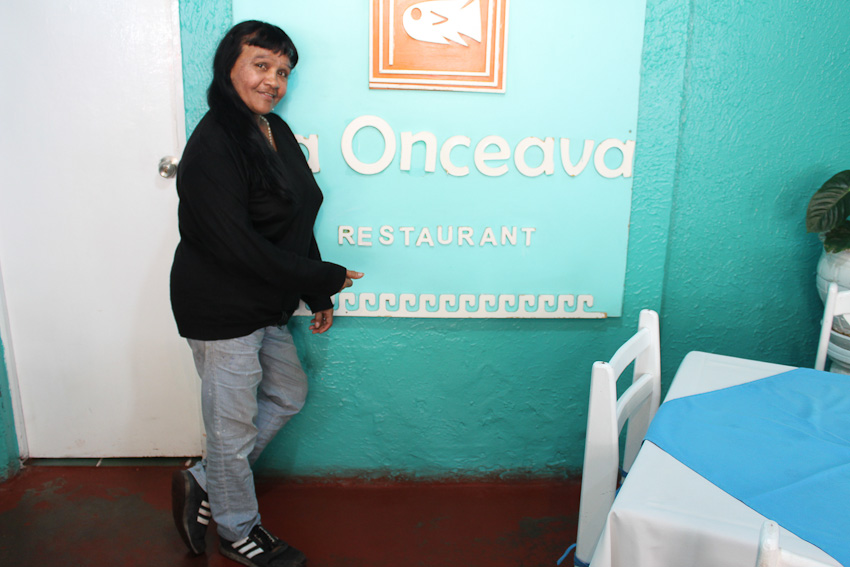 Quick shout out to the lovely owner Consuelo, who gave me flowers and a handmade wallet as a parting gift and complimented my, "beautiful, very, very, very white face."
Chifa Yion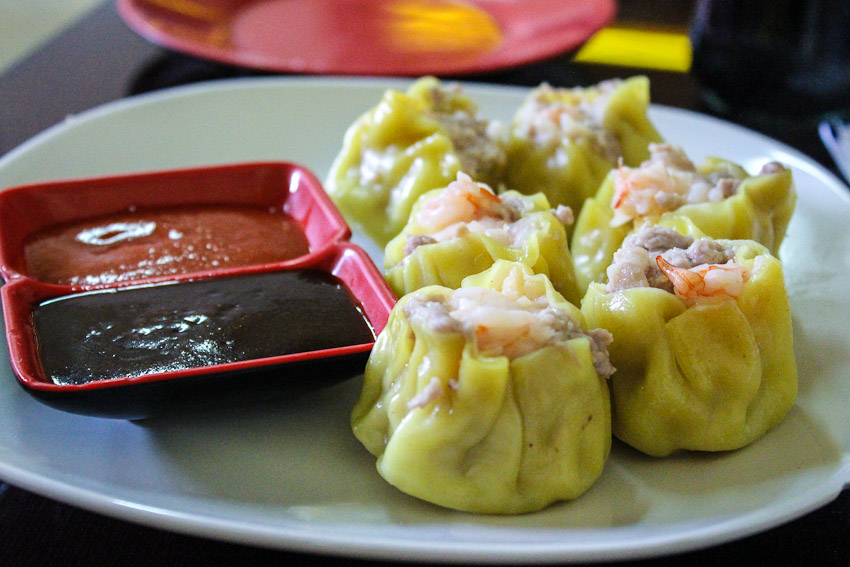 If I had Union in my barrio, I'd probably make it my go-to Sunday brunch pit stop. I'm not sure if this is the best Chifa in Lima, but it's pretty damn good. The place is everything I want in a gritty Chinese restaurant: odd decor, packed with screaming families and impatient waiters, and serving an extensive menu with massive portions that come fast out of the kitchen. Grab a hidden table behind a grease stained mustard colored curtain and go to town popping those 'lil nugs of shrimp shumai dim sum in your boca all day long.
I had heard great things about newcomer IK, but the whole experience far surpassed any prior expectations. Diners are transported into a fruitbox for a multi-sensory event where head chef Monica Kisic (who has a PHD in Molecular Biology) amazes with a menu that's playful and smart, combining molecular cooking in a way that still explores developed aromas, textures, flavors, and even sounds.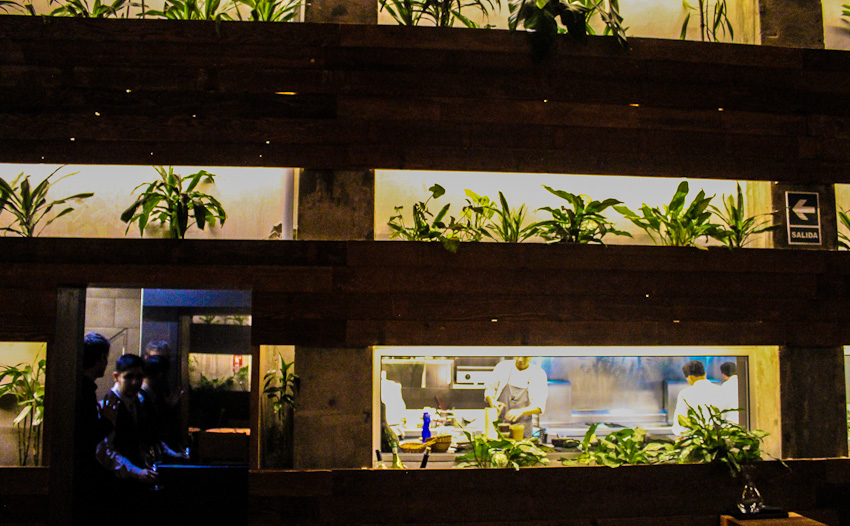 The restaurant is a tribute to the notable young chef Ivan Kisic who died last year in a tragic car accident. After a memorable night at IK, and speaking with chef Monica (cousin) and FOH Franco (twin brother), it's clear they have made Ivan proud.
Astrid y Gastón at Casa Moreyra
There's a reason that Astrid & Gastón at Casa Moreyra is one of the most talked about in Lima. First class service and a romantic design, the impeccable setting alone could win an international award. When I approached the magnificent entrance of the old hacienda mansion, it was like I was stepping inside one of those latina Telenovelas that I would watch in high school Spanish class. The operation is quite remarkable – there's the main restaurant, the bar, the garden, the various salons for private events, and the patio.
La Barra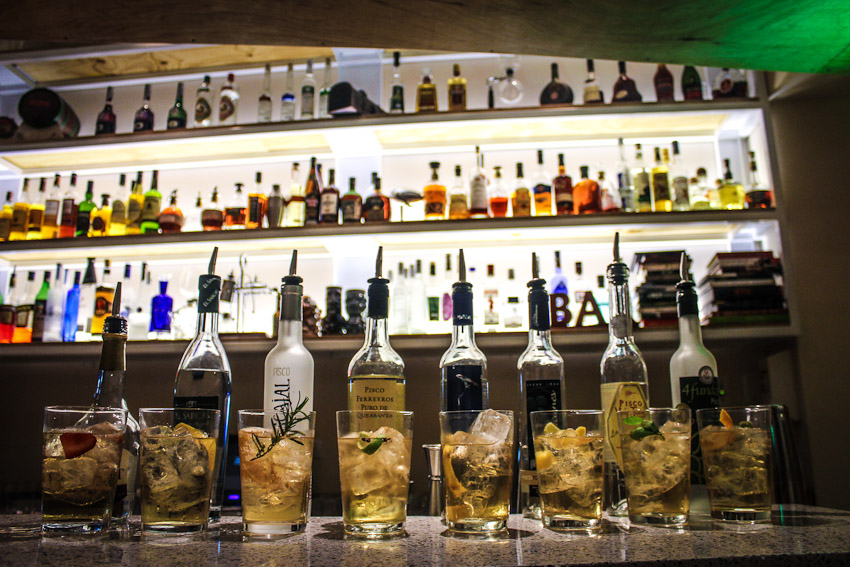 La Barra might be my favorite part about Casa Moreyra. Bartender Aaron Diaz is like a cocktail jedi — his skill at concocting and marrying flavors in liquid form is quite impressive. He even spent time working at my favorite Chicago bar, The Aviary, and his Chilcano menu was my Peruvian cocktail wet dream: 8 different chilcanos each following the same recipe, except changing the pisco grape varietal and the aromatic. Genius.
Okay, so I'm not the monogamous kinda gal… I kinda sorta cheated on La Lucha with El Chinito. There's something about the bread, meat, and sauce that make this sandwich the absolute tops. BUT – word to the wise: El Chinito has various locations, the best is the main central sucursal… I had a bad experience at the Barranco branch.
I had two unforgettable meals at ámaZ and Malabar, both filled with plated masterpieces unlike anything I've tried before. Pedro Miguel Schiaffino, one of the city's most celebrated and forward thinking chefs, brings the Amazon to life with dishes starring ingredients from deep in the jungle.
La Canta Rana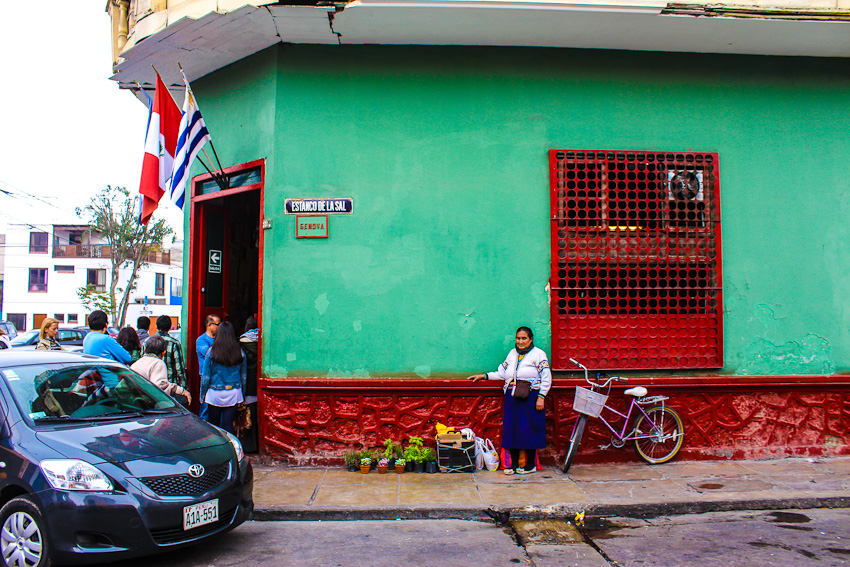 An Argentine dude moves to Lima and opens up a restaurant serving comida criolla on a casual corner alongside Peruvian antiques and Maradona decor. La Canta Rana has been a Barranco staple for some time, the homie comfort food makes it a great spot to try local favorites.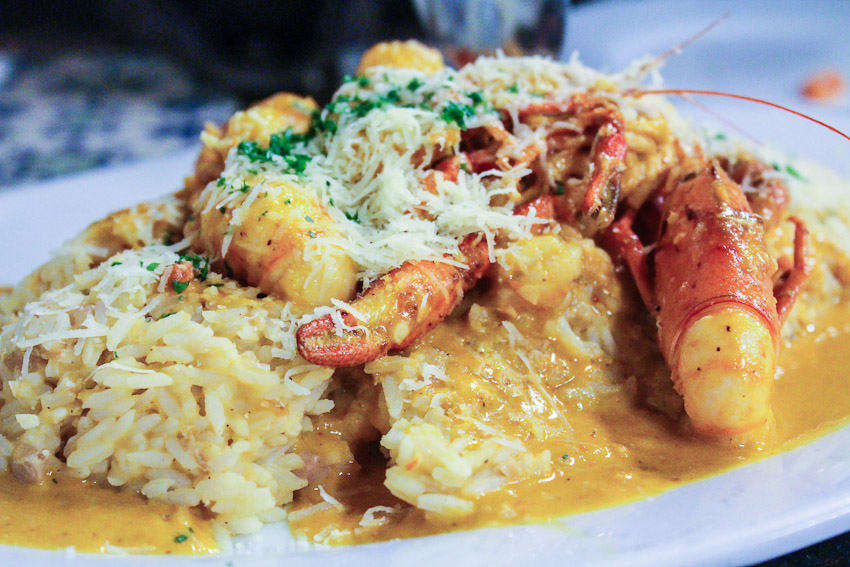 TACU TACU, I wish you were part of my life on a regular basis.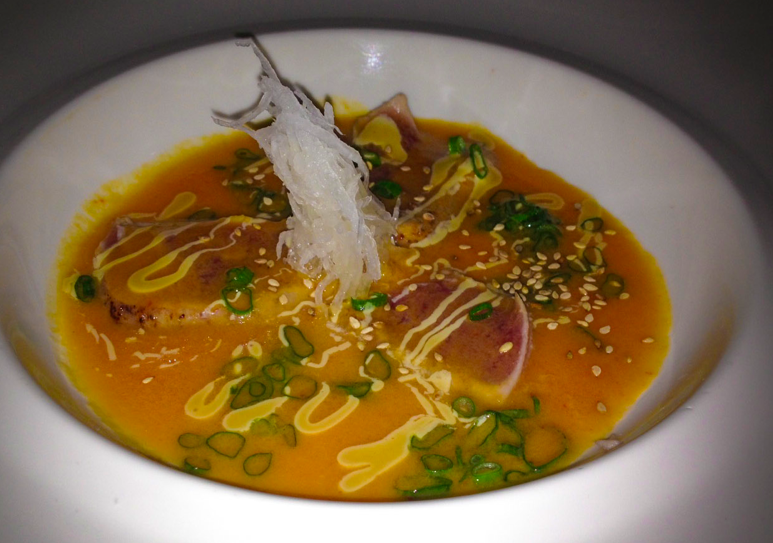 Oh yet another solid eatery by the Acurio empire. From humble to classic to avant garde, La Mar is the go-to spot on all aspects of the ceviche continuum. Head to this seafood central for a wide selection of super fresh fish (and bomb causas), prepared in a unique yet familiar way.
Six years ago hungrily wandering around the streets of Lima without any real eating plan I stumbled upon the most fantastic sushi bar I'd ever seen in South America: a massive selection of fresh fish, seafood, avocado and sweet and spicy sauces. After eating the pathetic Buenos Aires sushi, this was a revelation. But in the days before online reviews and my psychotic eating habits, when I attempted to retrace my steps and go back for round two, I totally lost the location. UNTIL years later, fast forward to when I found it again and we rekindled our relationship. Hanzo, you were my first true Peruvian sushi love and you will always hold a special place in my black heart.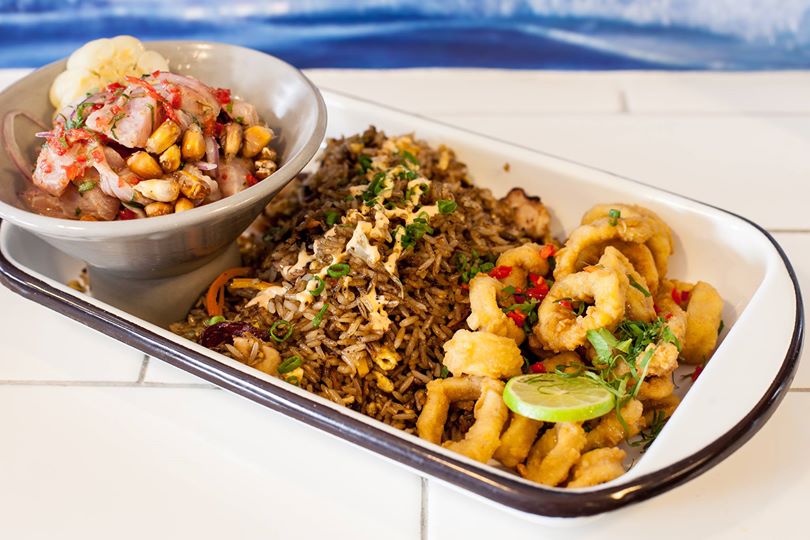 While I technically haven't eaten at Hijo de Olaya, I did tag along with chef/owner Jose Castro Mendivil and his team in Lima, "helping" taste ceviches and chaufas across the city in preparation for the opening. I got to witness the ceviche making process – testing various recipes and salt to lime ratios, and watching as they perfected their version.  Hijo de Olaya brings a new concept in cevicherías that will no doubt be a huge hit – a small modern day ceviche bar that focuses on just a few dishes, executes each one very well, and serves it at an affordable price. CEVICHE PARA TODOS, ya'll.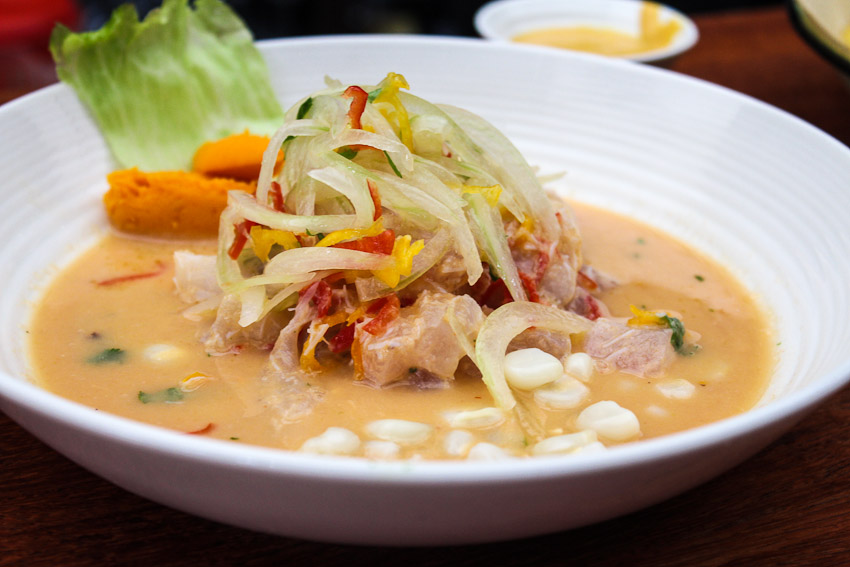 There's something about hopping up to the bar at Rafael Osterling's El Mercado and ordering a fresh bowl of crazy good, perfectly prepared ceviche. The cool and inviting canopy flowing space makes it the ideal lunchtime spot.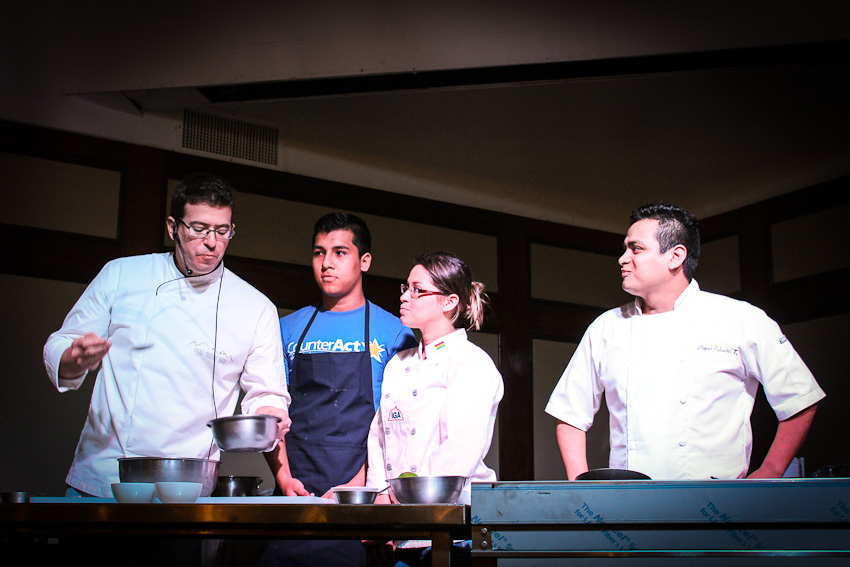 I haven't actually visited Maras in Lima, but I did get the chance to check out Rafael Piqueras Bertie's food and one thing is clear: Maras will be the first on my list when I go back to Lima. I had my Maras preview when Rafael guest cheffed at Oviedo in Buenos Aires, and later (along with his sous chef Miguel Pulache Tarrillo) when he popped up at Jardin de Asia in Santa Cruz, Bolivia for the Encuentros cooking series. Rafael and Miguel also taught me how to properly make ceviche, and the art of guzzling Republica gin and tonics by the dozens, and for that I'm grateful.
Tia Grimanesa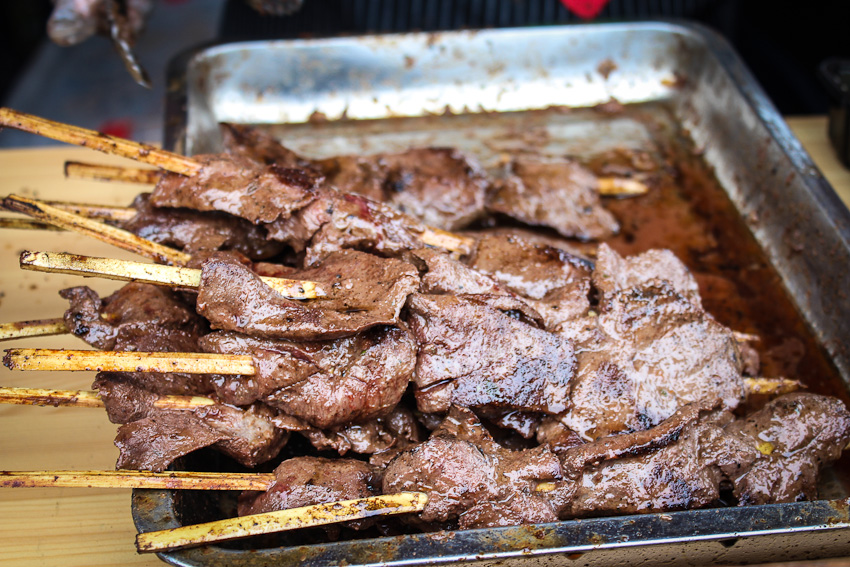 Probably the most famous anticuchos in all of Peru, what started as a simple street food venture has turned into a bustling Miraflores storefront. Grimanesa Vargas, known as the Queen of Hearts (la reina de corazones), has been slinging these hearty skewers for almost 40 years, and should be the first stop on any Peru food tour.
Next on the Lima list: ISOLINA. 
And that is why I've totally fallen hardcore in love with Lima. 
More photos of some of the best restaurants in Lima.
Al Toke Pez – Av. Angamos 886, Surquillo
ámaZ – Av. La Paz 1079 – Miraflores
Astrid y Gastón Casa Moreyra – Av. Paz Soldán 290, San Isidro
Bam Bam – Jr. Luis Varela y Orbegozo (antes Huáscar) 213, Surquillo
Central Restaurant – Calle Santa Isabel 376, Miraflores.
Chifa Yion – Jr. Union 126, Barranco
El Chinito – Jr. Chancay 894, esquina con Zepita, Cercado de Lima.
El Mercado – Hipólito Unanue 203, Miraflores
El Pan de la Chola – Avenida Mariscal La Mar 918, Miraflores
Hanzo – Los Conquistadores 598, San Isidro
Hijo de Olaya – Comandante Espinar 849, Miraflores
IK – Calle Elías Aguirre # 179, Miraflores
Juicy Lucy – Mariscal La Mar 1328, Miraflores
La Canta Rana – Genova 101, Barranco
La Lucha Sanguchería – Mariscal Oscar R. Benavides 308, Miraflores
La Mar Cebicheria – Mariscal La Mar 770, Miraflores
La Onceava – Jirón San Ambrosio 420, Barranco
La Picantería – Santa Rosa 388, Surquillo
Maido – Calle San Martín 399, Miraflores.
Malabar – Camino Real 101, San Isidro
Maras – Hotel Westin – Amador Merino Reyna 551, San Isidro
Mi Peru – Plaza Butters, Barranco
Osso – Tahiti 175, La Molina
Sibaris – Jr. 28 de julio, 206-B Barranco
Tia Grimanesa – Felipe Barreda 475, Miraflores
Veggie Pizza – Jirón Colina 111, Barranco
Comments