Dear Shitty Napkins in Argentina,
I need to get something off my chest and be truly honest with you for a hot minute…. YOU TOTALLY SUCK.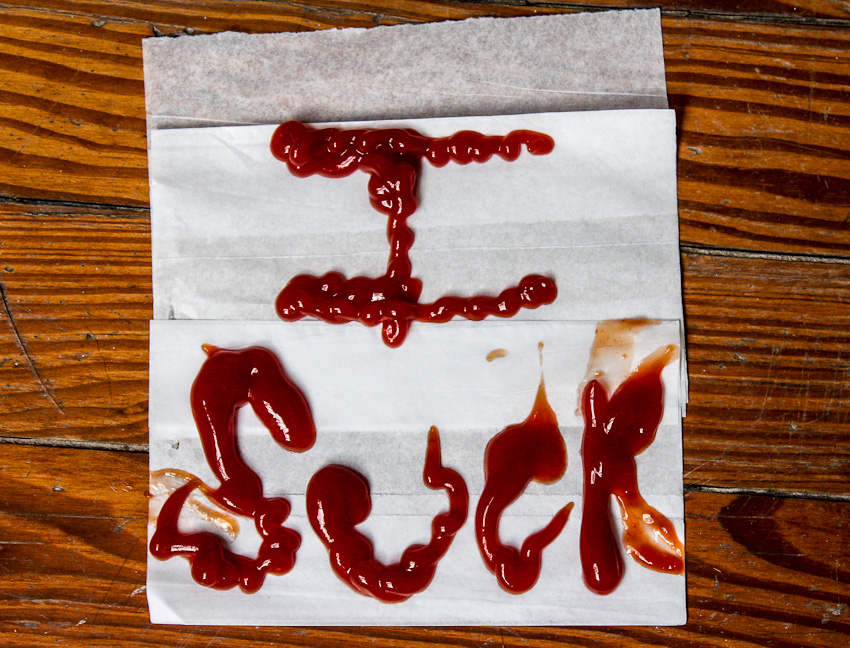 You've pissed me off since the moment I first felt your terrible rough yet slippery, nonabsorbent texture. Your feeble wax-like paper material doesn't remedy messes nor does it cure a disastrous food-on-face debacle, making you virtually incapable of wiping or cleaning.
Seriously, what's your point anyway? Why don't you do something with your life? You contribute nothing to society. You're just taking up space, piling up in gross crinkled wads on tables, and fooling hard working eaters, in a moment of weakness, in dire need of a hand wipe or face blot.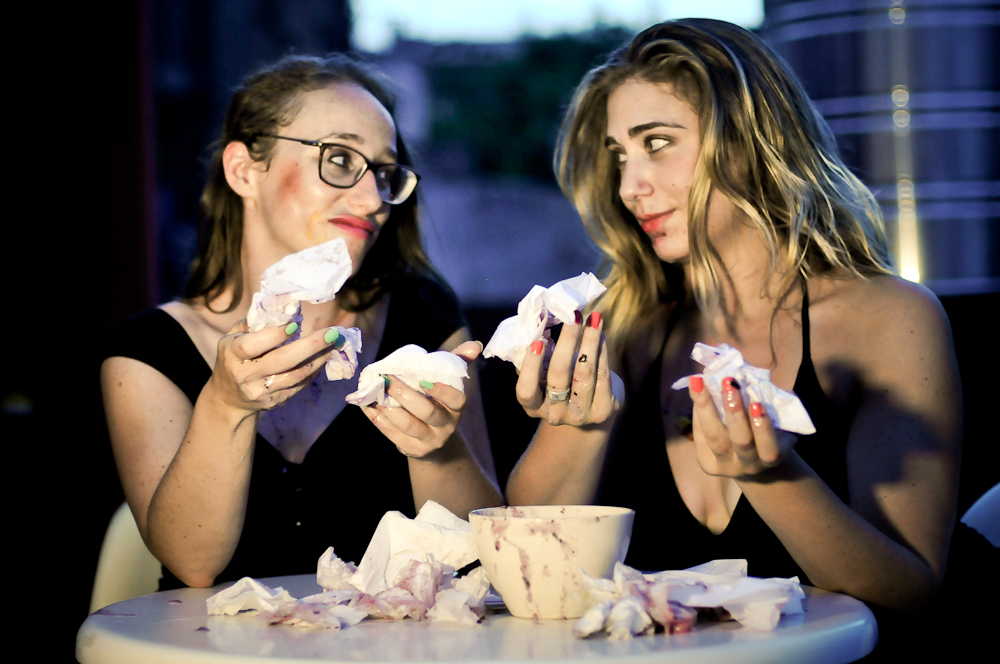 All you do is move the grease and food particles around the face, inconveniently distributing it to various garment and bodily extremities, exacerbating potential embarrassing food-on-face conditions and ultimately worsening soiled facial circumstances.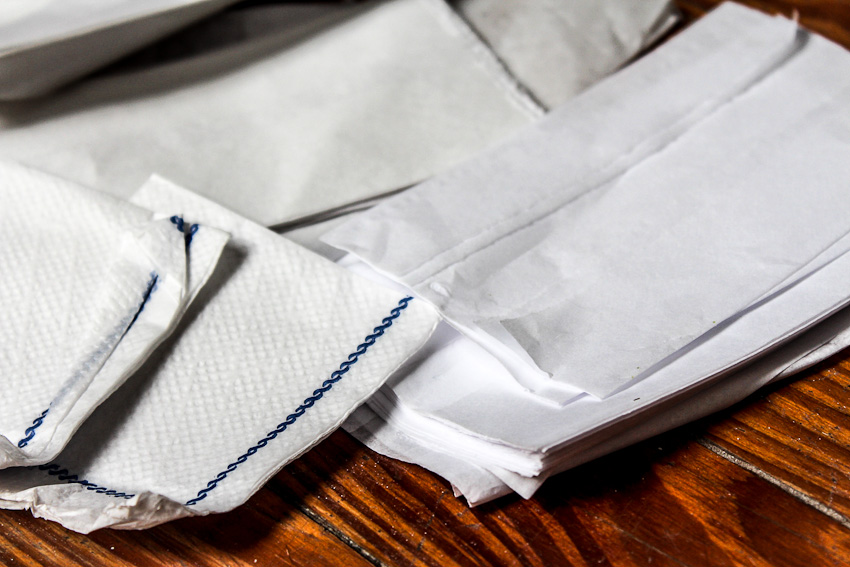 Were you created as a joke? Did you lose a bet? Were you the product of an abysmal napkin company revenge plot? Or perhaps you were the result of a discontinued dryer sheet that failed to sell at the Dollar Store?
You're pointless and I hate you.
Yours Truly,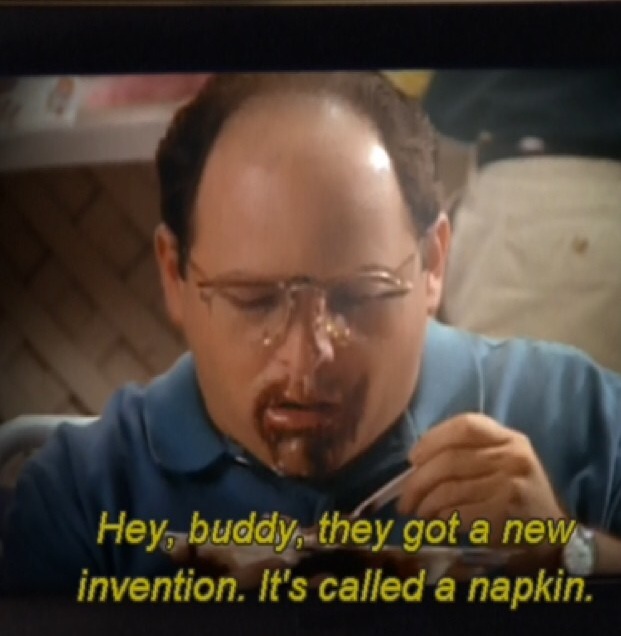 Messy napkin photo by Jocelyn Mandryk
Messy napkin model: Madi Lang
Comments