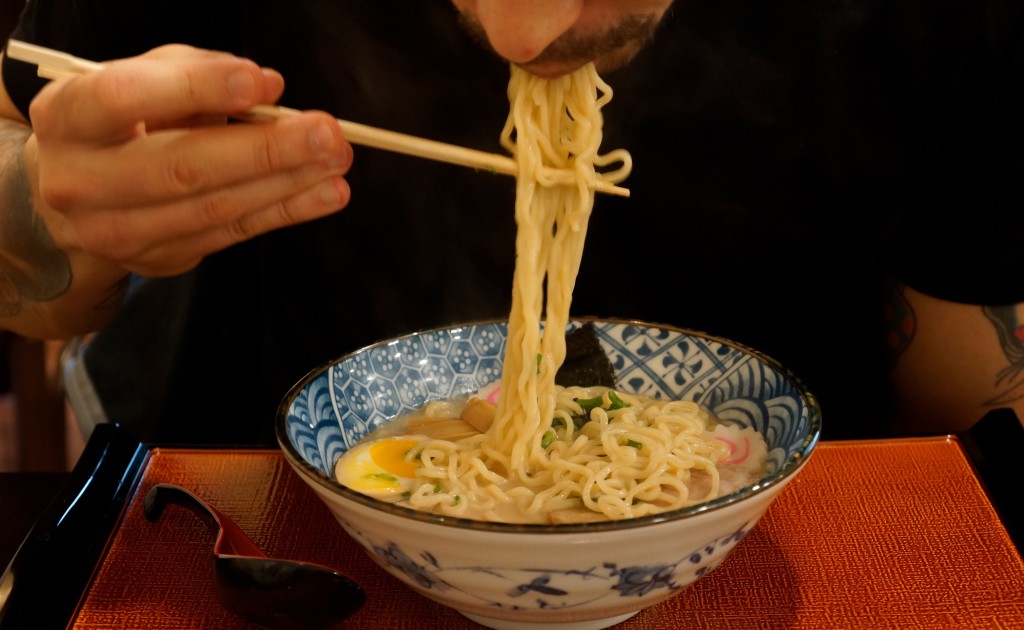 The long night has come and a steaming bowl of ramen comes with it. Ramen has always existed in BA but it seems like in the past year food obsessors have gone totally loco for ramen. And that's a really good thing because a life without ramen is no life at all. The Japanese soup with Chinese-style noodles, powerful bone broth, and plethora of toppings has been a staple in Japan for decades. The R-train craze recently swept through major culinary cities across the world, and luckily, has made a stop in Buenos Aires, causing a serious addiction in the Porteño food community.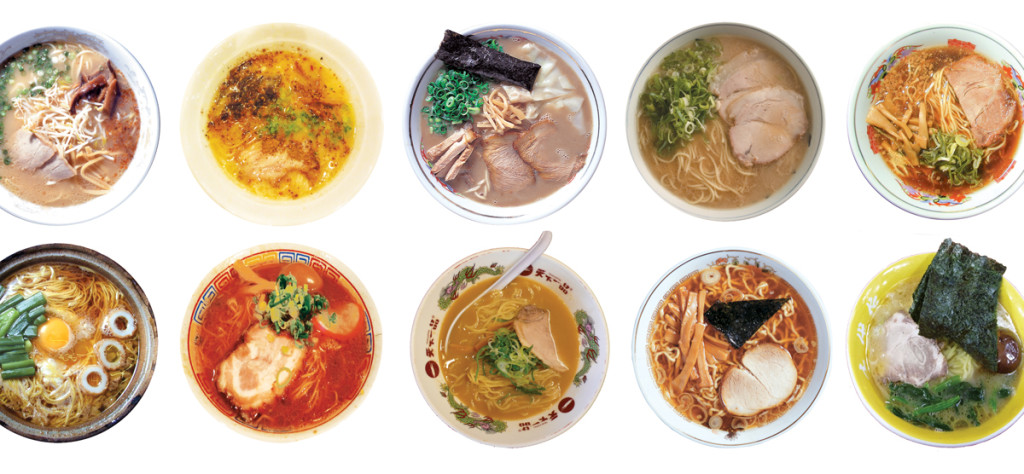 While Buenos Aires might not have the variety like Japan (almost every region has its own style), and aficionados who have tried the real stuff across the ocean may criticize the lack of authenticity, there are still solid places to find yourself slurping face first in massive bowls of noodles and broth.
???????????
NUEVA CASA JAPONESA – Humberto Primo 2357, San Cristobal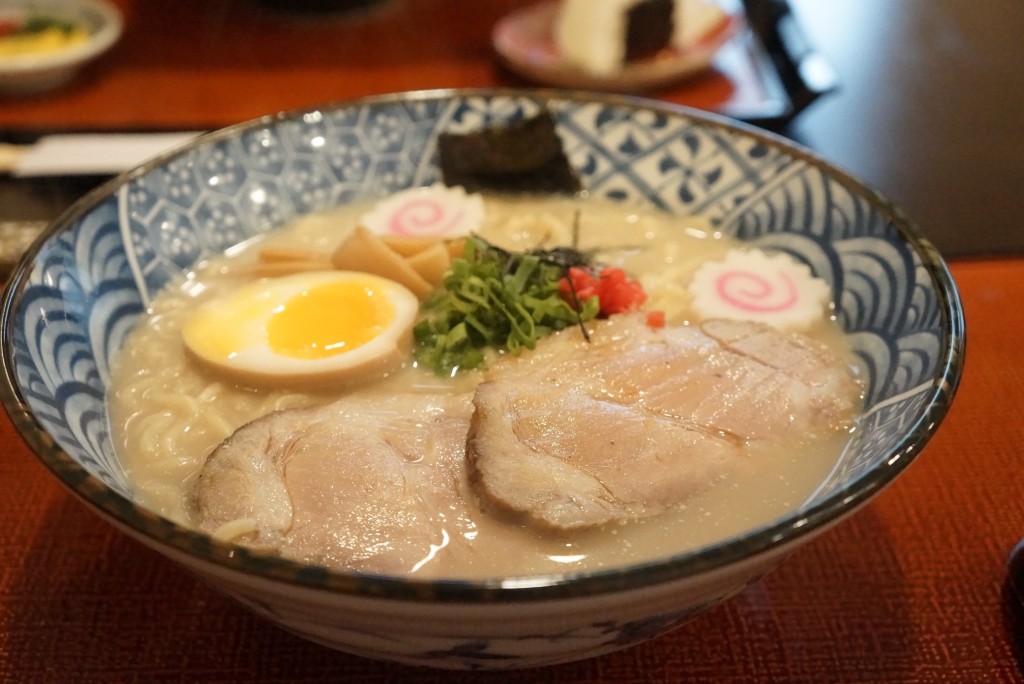 The Slurp Ficha: New kid on the calle has been all the rage on the Porteño gastro scene. The highly anticipated Japanese market (which used to have a smaller location on Venezuela street) stands on the ground floor while their restaurant on the upper level serves Japanese classics dishes including ramen, udon (my personal fave), dumplings and unagi. The specialty: deep soup bowls that warm the soul. The ramen broth, especially the Tonkotsu, is rich in porky flavor (maybe too much so) and perhaps could use a bit more balanced layering of flavors, but the toppings are killer: perfectly cooked runny hard boiled egg, pickled bamboo shoots, and NarutoMaki — you know, that cute white fish cake with a pink swirl that's also an emoticon.
On the ramen menu: Tonkotsu, Miso, Shoyu, Karai, and Yasai Veggie Ramen.
Ramen Price: AR$120 (ramen only) // AR$185 (ramen set)
???????????
SÍNTESIS TAPAS ASIÁTICAS – José León Pagano 2689, Recoleta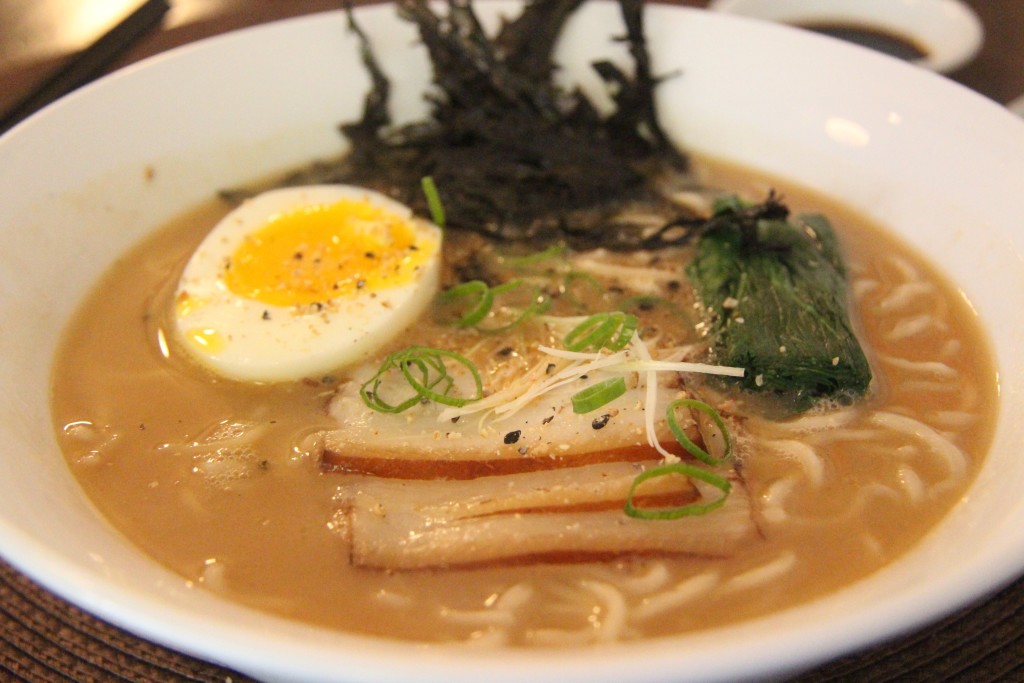 The Slurp Ficha: This quiet Asian restaurant hiding next to La Locanda in Recoleta makes a mean bowl of liquid gold. The ramen selection might not authentically resemble ramen like you've eaten in Japan, but they've given it their best Buenos Aires try, and done a damn good job. You'll find flavors like the house Sintesis bowl — a rich pork broth with braised pork belly, bamboo shoots, kombu, bok choy, cherry tomatoes and an egg. The menu also features fresh sushi and more eclectic Asian-inspired small tapas bites, like spicy salmon on crispy rice, tofu skins, gyozas, and a sweet red bean dorayaki pancake for dessert.
On the ramen menu: Spicy Miso, Sintesis, Shio, and Vegetarian Ramen
Ramen Price: AR$210 (two people can share), AR$315 (Ramen set includes sashimi, fried shrimp, yakitori, and white rice)
???????????
FUKURO NOODLE BAR – Costa Rica 5514, Palermo Hollywood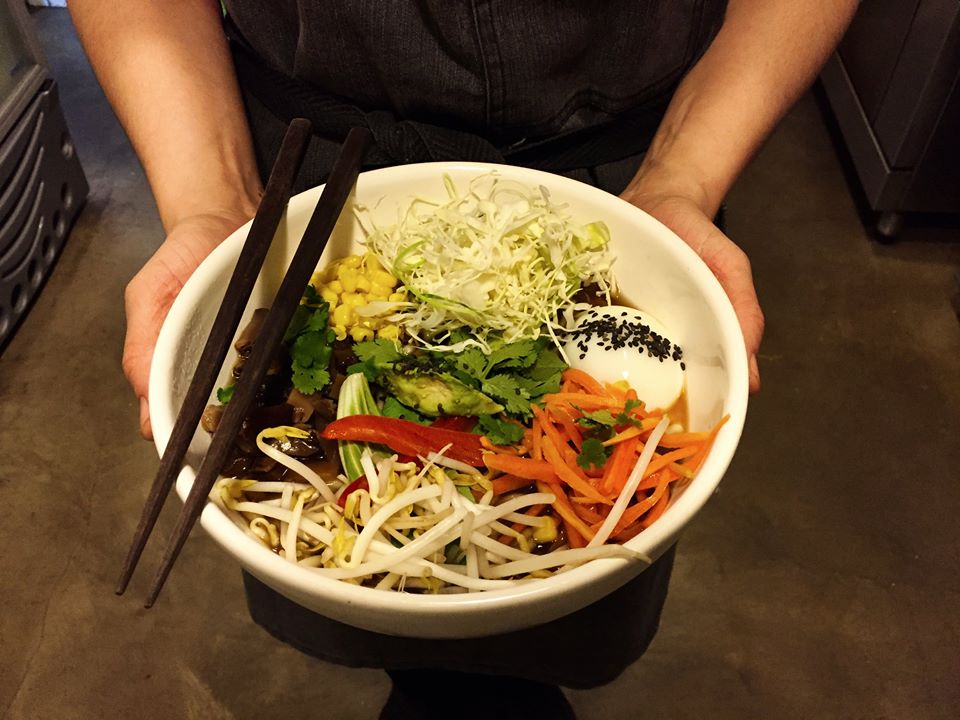 The Slurp Ficha: We can thank Fukuro for making ramen cool in Buenos Aires. The city's first and only trendy ramen bar continues to be a hit, proving that it is possible for Argentines to sit on stools and eat a bowl of soup with beer for dinner. The ramen bar, which was inspired by Momofuku, Bao Haus, and Toki Underground in the US, makes everything from scratch — from the broth that simmers for hours, to the noodles, to the dumps, to the buns. (Photo: FUKURO)
On the ramen menu: Aka Miso, Go Green Vegetarian, Spicy Karai, Keep It Real Traditional, and Steph 30 Curry (!) Ramen
Ramen Price: AR$145
???????????
MIYAKO – Nazca 388 6º piso, Flores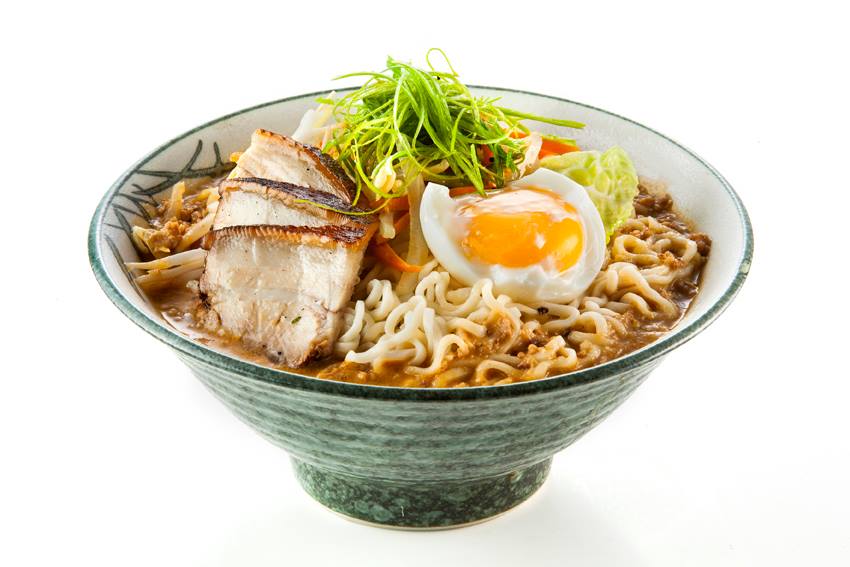 The Slurp Ficha: Take the elevator up to the sixth floor of an office building in Flores and enter noodle heaven. Miyako has delighted Japanese, Argentine and Koreans for years with their take on Japanese cooking. While many cream cheese and salmon loving Argentines order off of the sushi menu (they offer several solid sushi platter combos), those in the know stick with the classic Japanese dishes: udon, tempura, yakimeshi, and, of course, ramen. The ramen is mostly on point to quench that hot thirst when the soup yearning strikes, but I once got a bowl doomed with salty broth and sad overcooked egg, so beware. Pro tip: Miyako is two blocks away from Kyopo, who pops up on select Saturdays with Ramen Night. Flores noodle crawl, anyone? (Photo: Miyako)
On the ramen menu: Shoyu and Miso Ramen
Ramen Price: AR$244
???????????
IZAKAYA NIJI – Iberá 2424, Nuñez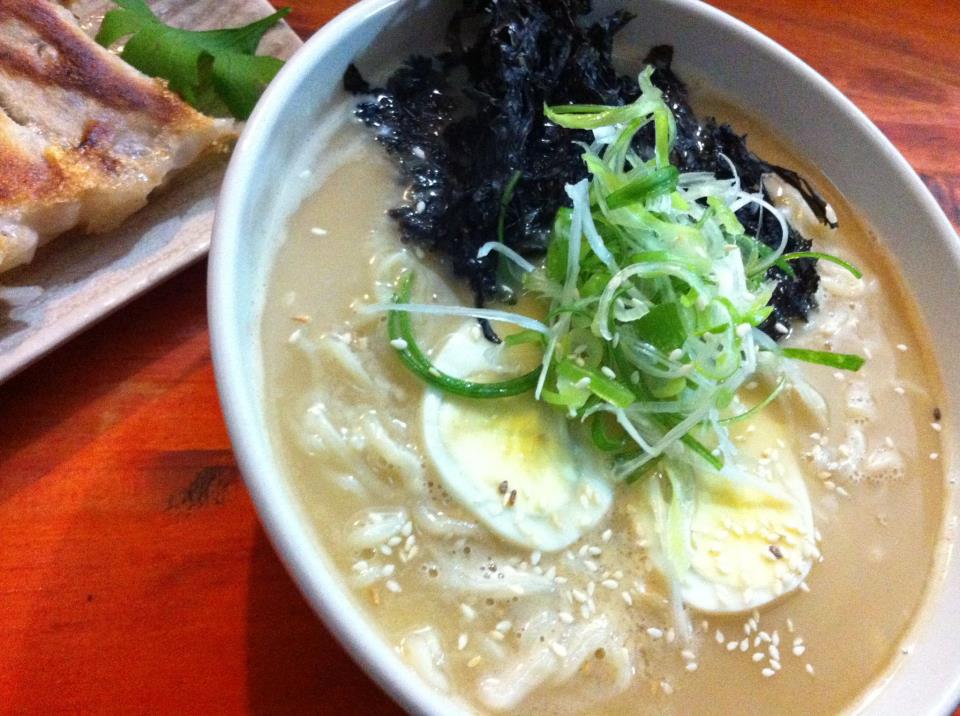 The Slurp Ficha: You'll need a reservation to get into Niji, an izakaya inside a family house turned restaurant that serves all sorts of traditional Japanese wonders. The menu might be in Japanese, but just point to the photos of dishes that look good and all will be right in the world. Why is the ramen so good? The broth, with an intense depth of flavors that goes deeper than the bowl. Niji also makes okonomiyaki, takoyaki, onigiri, teishoku, and arguably the best gyozas in the city, served in a cast iron skillet. Sushi is sometimes available, but you'll have to order that in advance. The absolute meal of champions: CLAM RAMEN + PORK GYOZAS. (Photo: NIJI)
On the ramen menu: Hamaguri (clam) and Tonkotsu Ramen
Ramen Price: AR$200
???????????
ICHISOU  – Venezuela 2145, Balvanera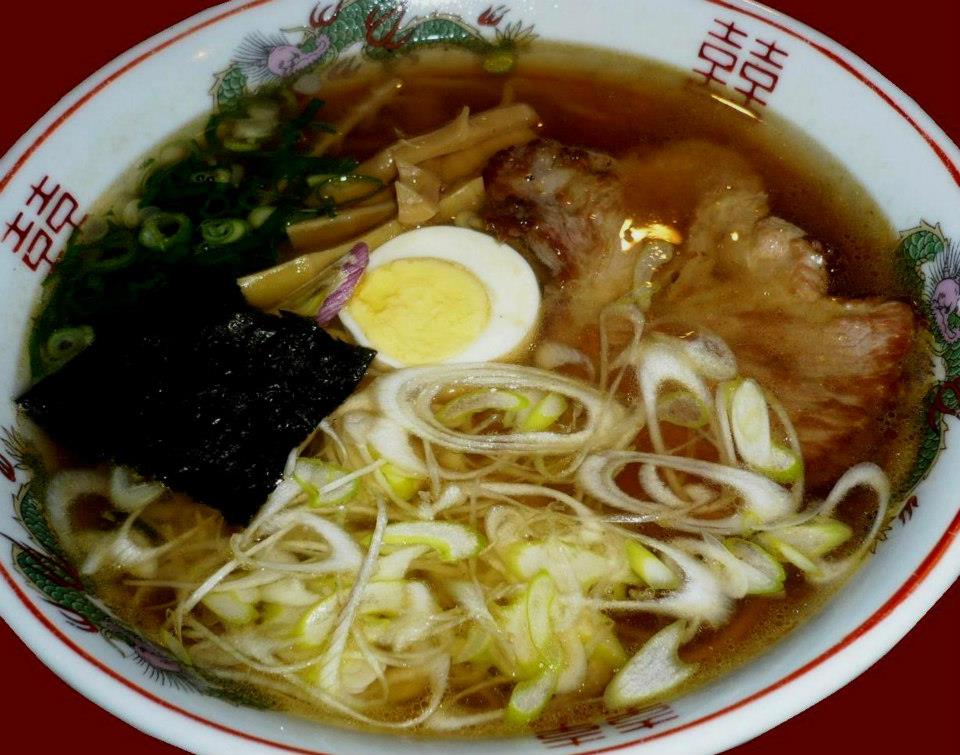 The Slurp Ficha: Many insider's in the nipona community say Ichisou remains the most legit spot for authentic Japanese food in BA. While sushi might be the house specialty, along with dishes like agedashi tofu and tebasaki (grilled chicken wings), it's worth to order the ramen. That intense pork broth will heal and cleanse any immune system that suffers from a seasonal ailment. (Photo: Ichisou)
On the ramen menu: Tonkotsu Ramen
Ramen Price: AR$200
???????????
DIY RAMEN – IN YOUR BED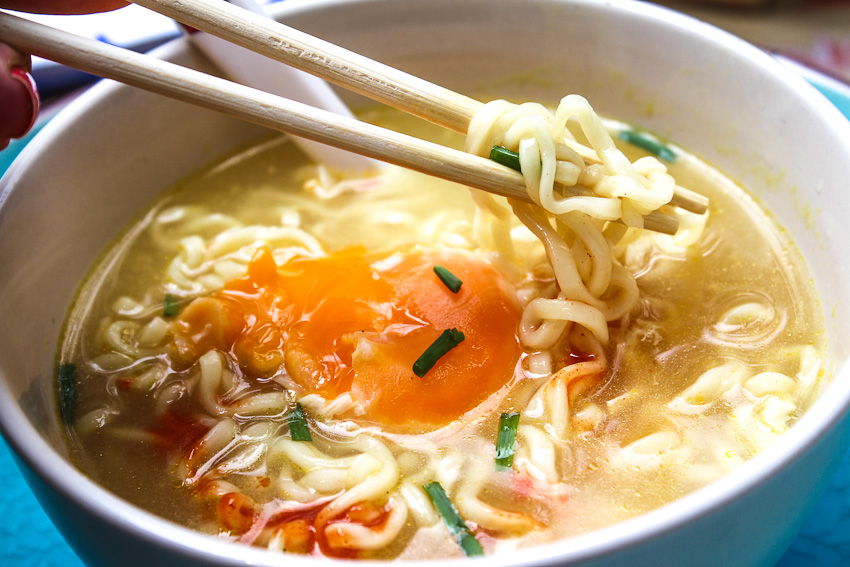 The Slurp Ficha: Sometimes 13 peso instant ramen that you can slurp in the privacy of your own home with no pants on just tastes better. I like to jazz up my Maruchan with squirts of Sriracha, a few drops of fish sauce, a lil bit of soy, small nug of ginger, soft boiled farm egg, some kombu I have laying around, a token pickled vegetable, green onion and KONICHIWA bitches! Instant ramen good enough for a KWEEEEN!
On the ramen menu: MARUCHAN chicken, spicy chicken, shrimp and beef. Really whatever your chino has in stock. If you're in Barrio Chino or Flores, pick up a pack of Ramyeon which is the Korean version and a better quality.
Ramen Price: AR$13
???????????
Word to the ramen wise: If you just got off the plane from Japan, you should lower your ramen expectations. You probably won't find the best ramen of your life in Buenos Aires, but you will be able to feed that warm ramen craving. Also, interesting to note. The average price for a bowl of ramen in some of New York City's most famous ramen joints runs to around US$15, about AR$225 pesos — so basically the same price as BA. In Tokyo, ramen is about USD$8.
On this list to try next:
430 – San Martin 430, Retiro: A newly minted downtown Asian fusion spot that specializes in ramen, baos, and gyoza.
El Quinto – Libertador 6248, Belgrano: Momofuku inspired decor with pork buns and spicy red tuna rolls that just added ramen to the winter menu.
Yuki – Pasco 740, Congreso – Known as the city's leading Japanese restaurants. Go for the sushi, perhaps stay for the ramen.
For more on ramen, keep up with SaltShaker as he goes on a quest to find BA's best (and worst) bowls.
???????????
*PRICES ARE FROM 2016*
Comments