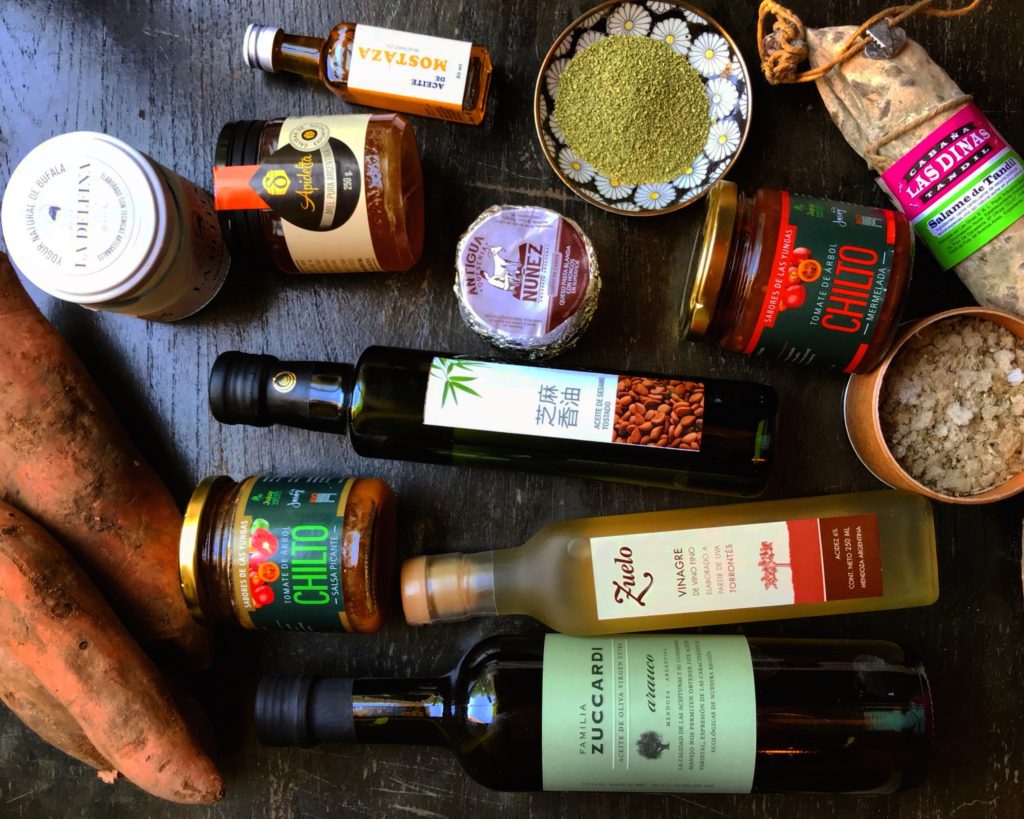 Want to venture on a food discovery across Argentina without even leaving Palermo? That's what I did at Masticar's mercado on November 9-12, where farmers and artisan purveyors show chefs, cooks, and food lovers the exciting edible diversity from around the country. These were some of the highlights:
Click here for a full list of market stands.
CHILTO TOMATE DE ARBOL JAM & HOT SAUCE, Jujuy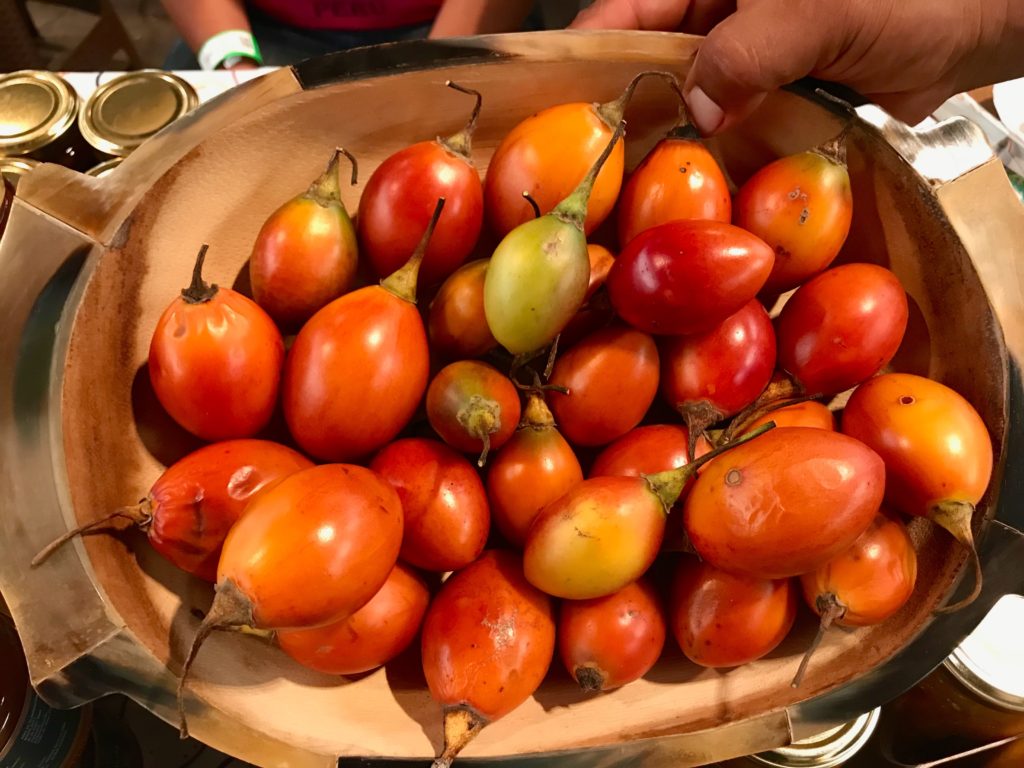 Chilto brings us flavors from the Yunga Forests: tree tomato jams and hot sauces. The producers from Jujuy play an active role in every part of the process, from collection to production.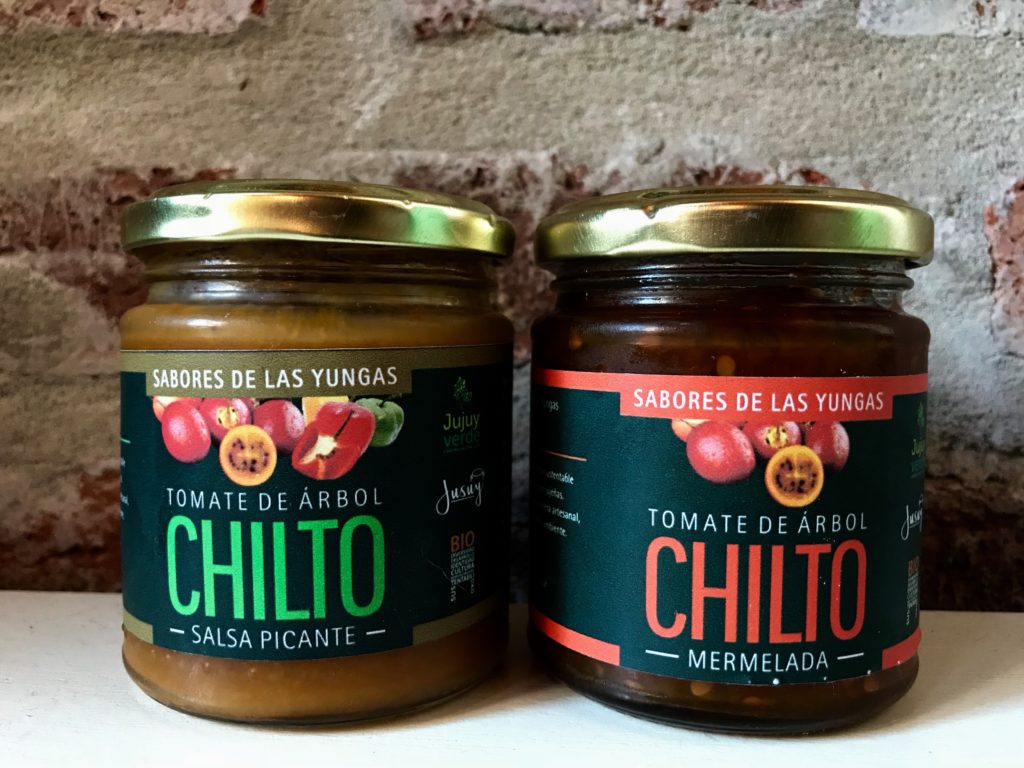 Tree tomato, also known as tamarillo, has a sweet and tangy flavor, often compared to a tomato-guava or kiwifruit hybrid. It's not typically eaten raw since it has a bitter flavor, so tree tomatoes are ideal in a marmalade or hot sauce. I bought both, combined together, and made my own sweet-tart-spicy tomate de árbol chutney.
SAL DE AQUI PATAGONIAN SEA SALT, CHUBUT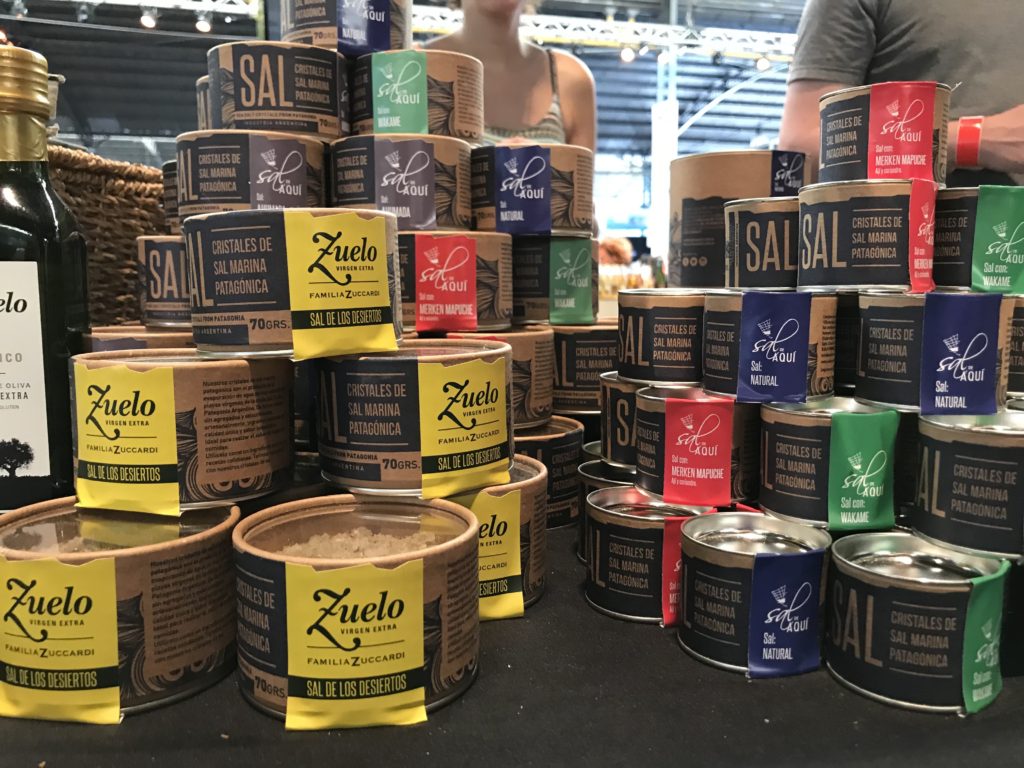 Sea salt crystals from a ghost town in Patagonia, you say? If you have a friend who loves to cook and appreciates salts from around the world (we are out there), this is a great exotic gift. Once I spent a weekend in Cabo Raso, the remote two-person town where the sea salt comes from, and wrote about it for The Guardian. Every year Sal de Aquí hosts the country's only sea salt festival where salty lovers come together to honor the crystals from the sea.
EL PIAMONTÉS SWEET POTATOES, ENTRE RÍOS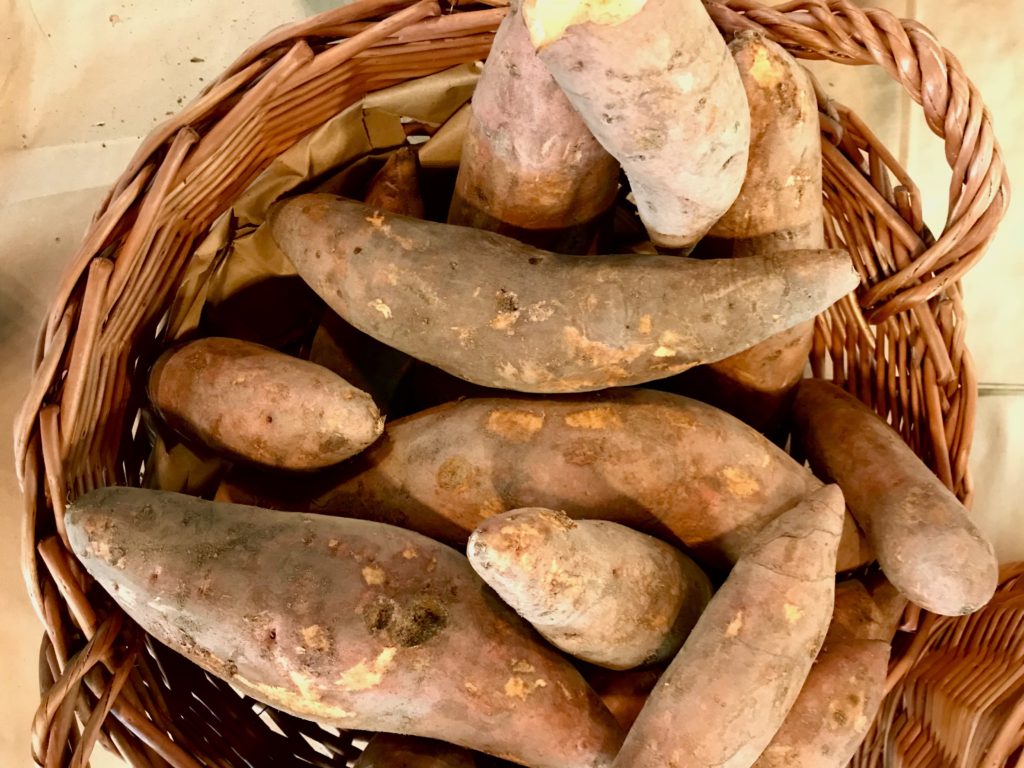 Batatas (sweet potatoes) in Argentina taste different than sweet potatoes in the United States. In Argentina, they are generally white, starchy, and earthy unless you go to El Piamontés farm in Entre Ríos where they are harvesting "orange" AKA real sweet potatoes — the delicious and creamy variety I hold so dear to my heart. Let's all sign a petition so that these orange batatas make their way to Buenos Aires verdulerías. 
MÜLLER & WOLF VINEGARS & DRESSINGS, BARILOCHE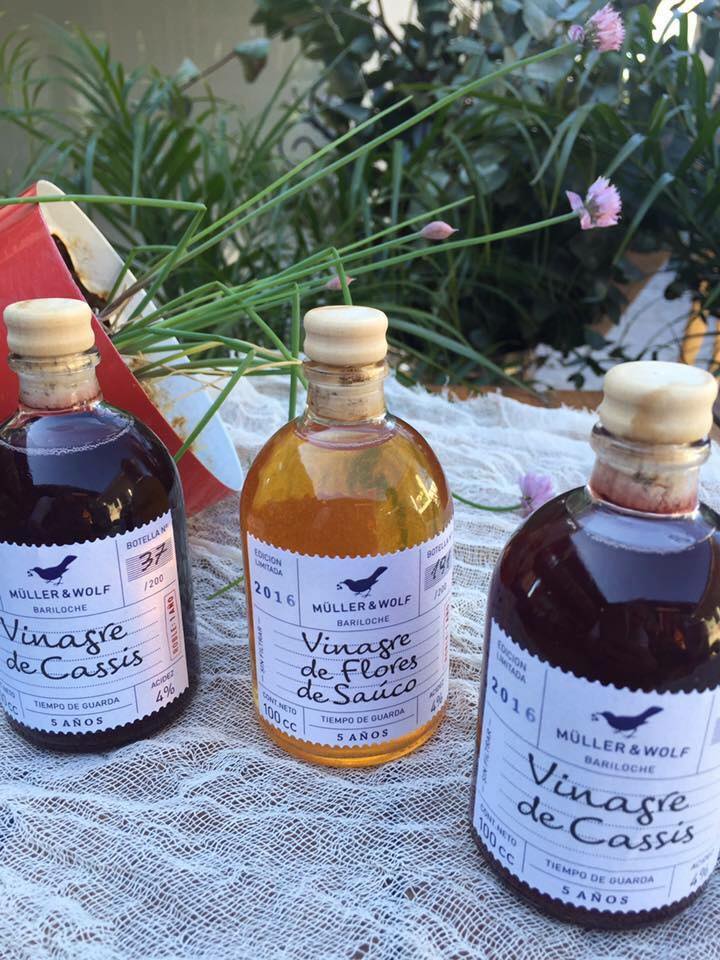 If there was a Queen of Vinegar, China Muller would reign over the acidic kingdom. This top Argentine chef began producing all kinds of vinegar out of her house in Patagonia, where she took local fruits, like cassis and elderberry flowers, and turned them sour into vinegars and dressings. Heading to Bariloche? It is essential to eat at Müller & Wolf's restaurant, Cassis, and visit the vinegar cellar.
LACTEOS LA DELFINA, Provincia de BsAs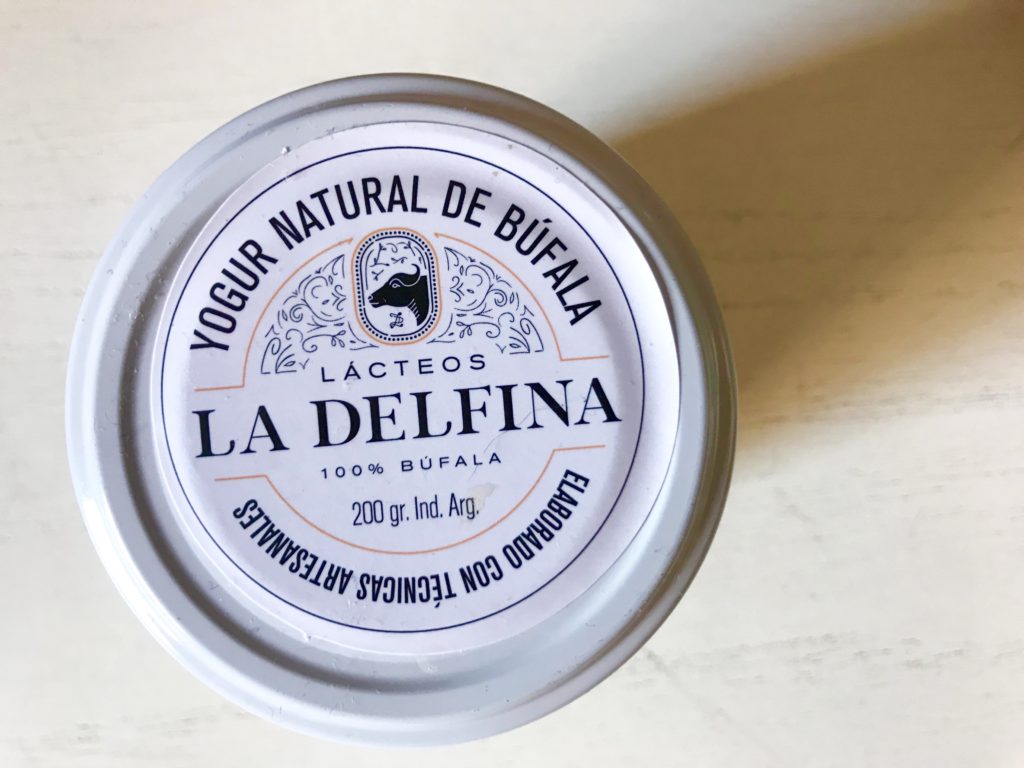 I keep a short list of everyday products that would make my Buenos Aires life so much happier –> NATURAL GREEK YOGURT. I'm not picky about the brand, I just want a natural, thick, creamy, rich, versatile Greek-style yogurt. Luckily, La Delfina is around with yogur de búfala AKA BUFFALO YOGURT. I tried it in La Mar/Tanta's stand at Masticar in the chicha morada postre, and one bite led me over to Delfina's stand to buy and bring home. You can find it at The Food Market, and hopefully more stores soon.
BIOCONEXIÓN, Jujuy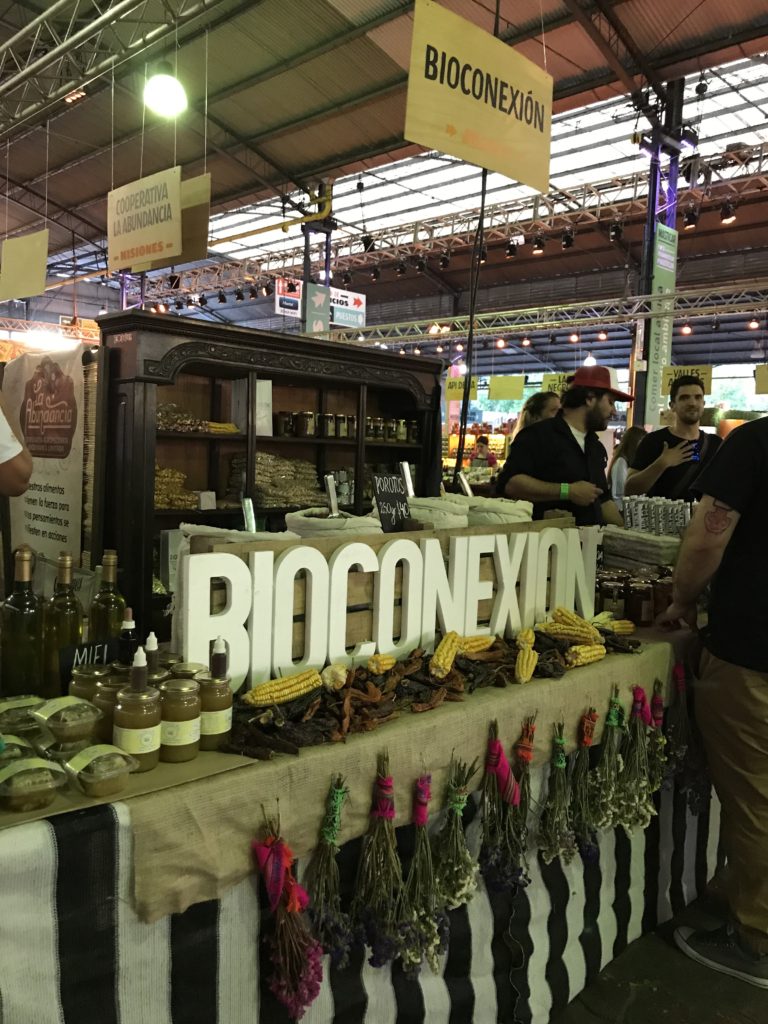 Bioconexion, the NGO and cooperative, unites producers from Jujuy and consumers from across Argentina. Here, local farmers are able to have a commercial outlet for the production of native products, herbs like rica rica, smoked herb salt, and ají peppers. Some of Argentina's top restaurants, like Tegui, La Mar, and Narda Comedor, are using Bioconexion's ingredients. They even won an Aim2Flourish award for "Resilient Infrastructure, Industry, and Innovation." If you missed them at Masticar, you can find them every day at the newly renovated Mercado de Belgrano.
DULCE DE LECHE, ALL OVER ARGENTINA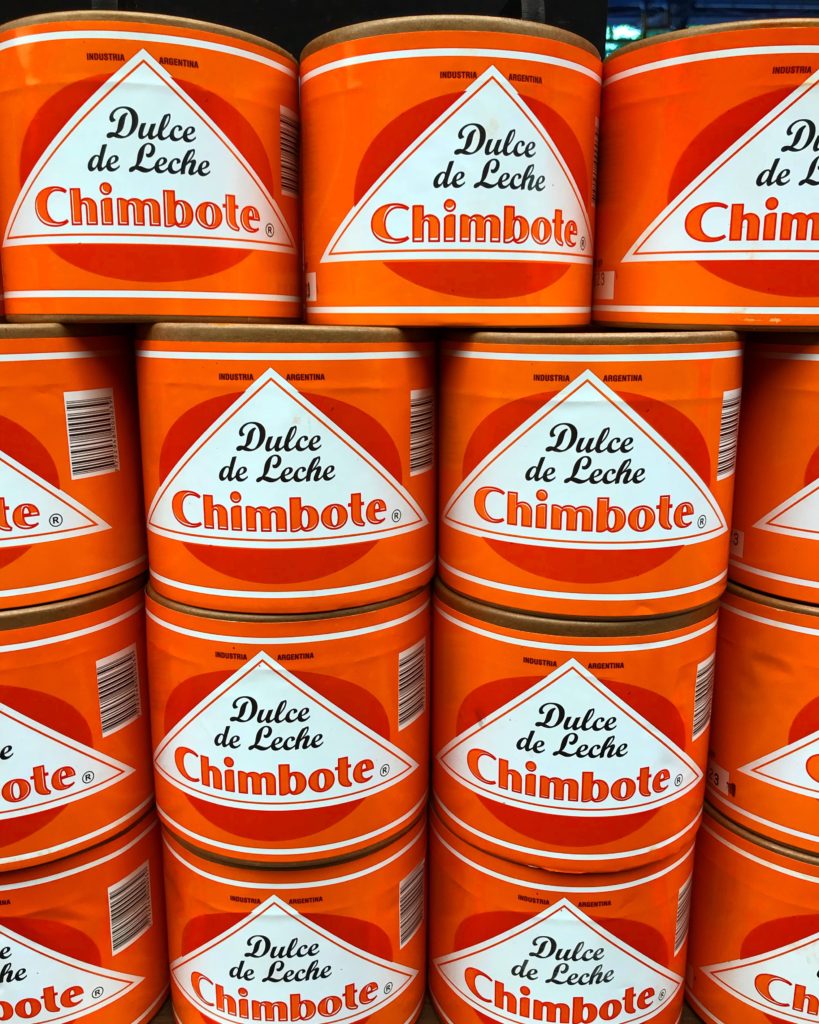 You know a country shares a true devotion for a food when there is a whole section of the Masticar market dedicated to dulce de leche. Next year we should totally organize a blind taste test, awarding the DDL MASTICAR KING. For now, my vote goes to Chimbote because I love the classic flavor and old-school label design.
LAS DINAS, Tandil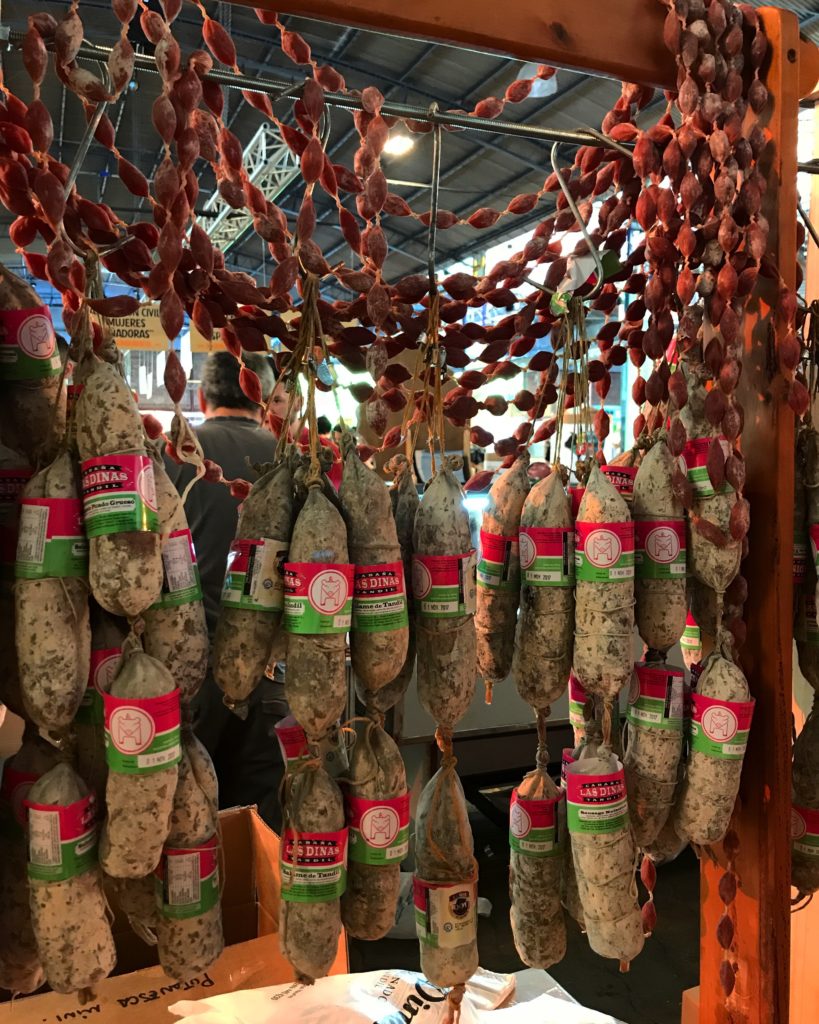 If you're in a deli or restaurant, and they are using Las Dinas cured meats, you know that place cares about quality. I took home salami, smoked pork loin, and bacon, and it makes me happy when I open my fridge to snack on Las Dinas. Instead of jewelry from now on, I think I'll drape links of salami around my neck. #CharcuterieChic.
ACEITES DEL DESIERTO, Córdoba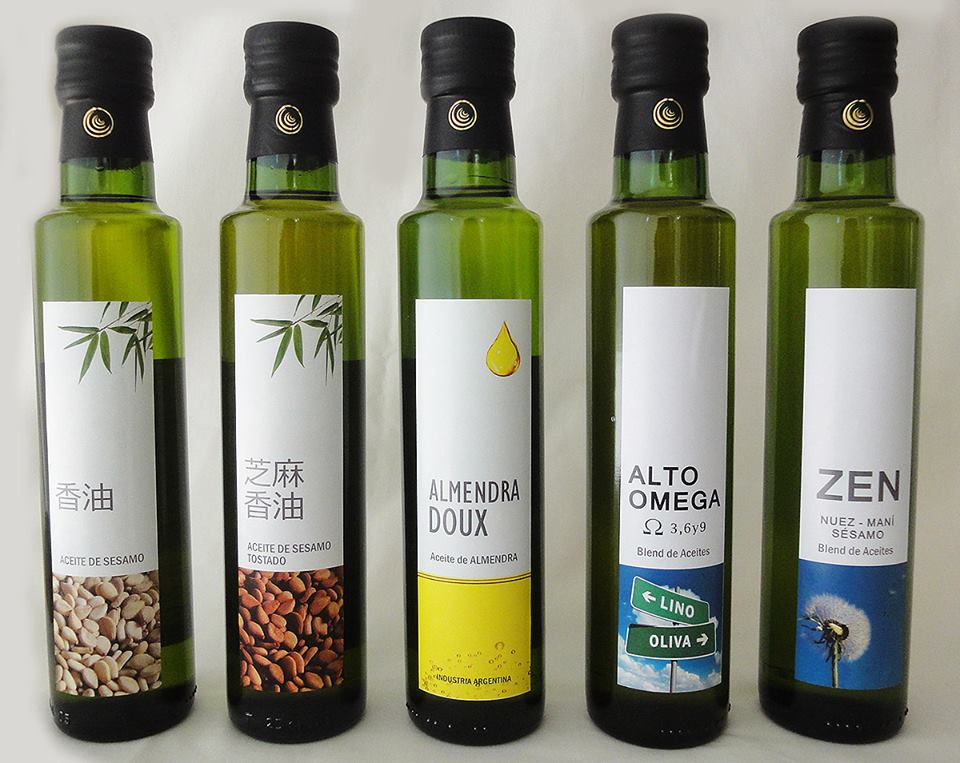 Aceites del Desierto from Córdoba makes all sorts of oils: almond, sesame, peanut, pistachio, and even mustard oil (which is apparently illegal in the USA). My favorite: the rich, incredibly fragrant, toasted sesame oil.
ZUELO TORRONTES VINEGAR & OLIVE OIL, MENDOZA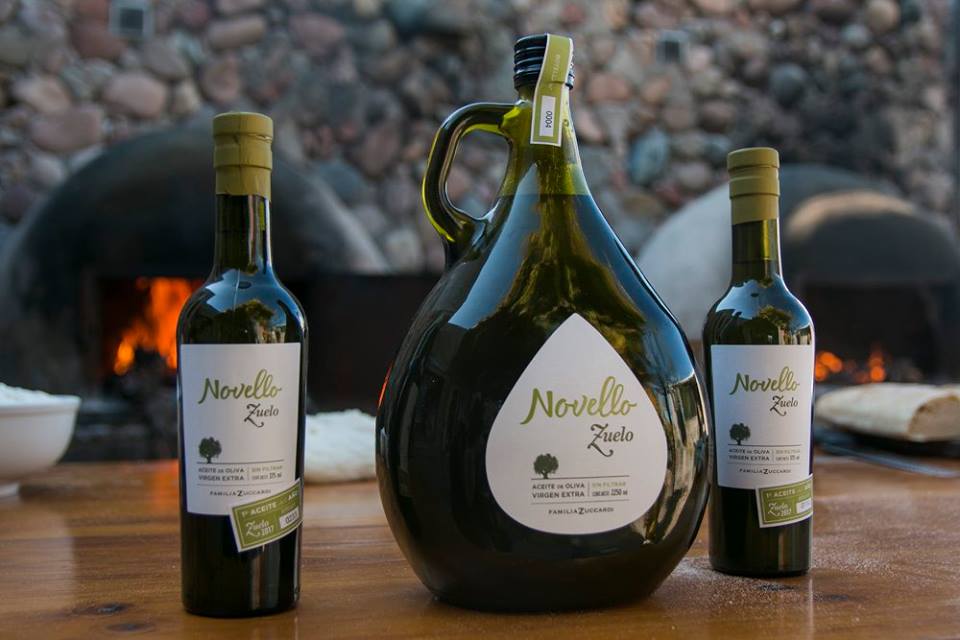 Argentina's esteemed winemaking family, who also happen to be experts in Mendoza's terroir, have entered into the olive oil industry. For nearly ten years, the Zuccardi family have shown Argentines that they don't need to buy imported Italian oils — it's possible to make a national olive oil packed quality and flavor. New to the market: Zuelo's unique and delicious Torrontés grape vinegar.
MIEL APIDELTA, Provincia de BsAs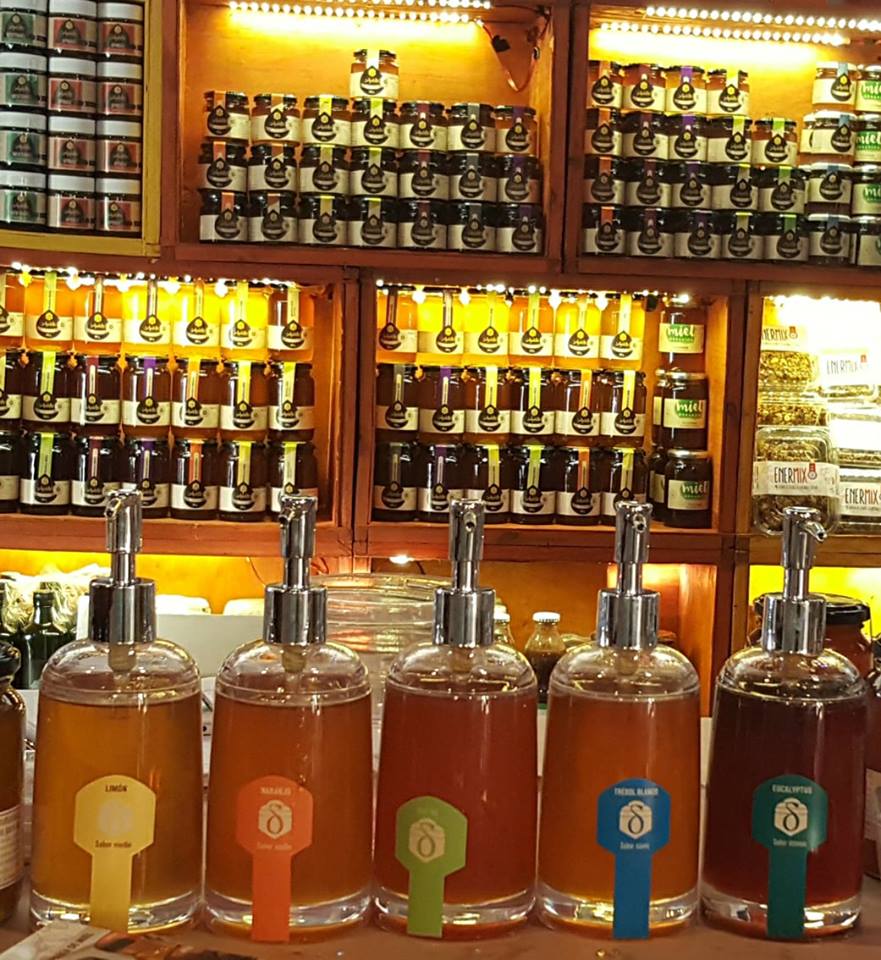 If you think honey is just honey, you are very mistaken. At Apidelta's stand, I had the chance to try different all natural honey flavors like orange, lemon, carrot, alfalfa, carob, and eucalyptus. FYI: I took the orange honey home.
BUENOS AIRES GIN DESTILERIA MORETTI, Buenos Aires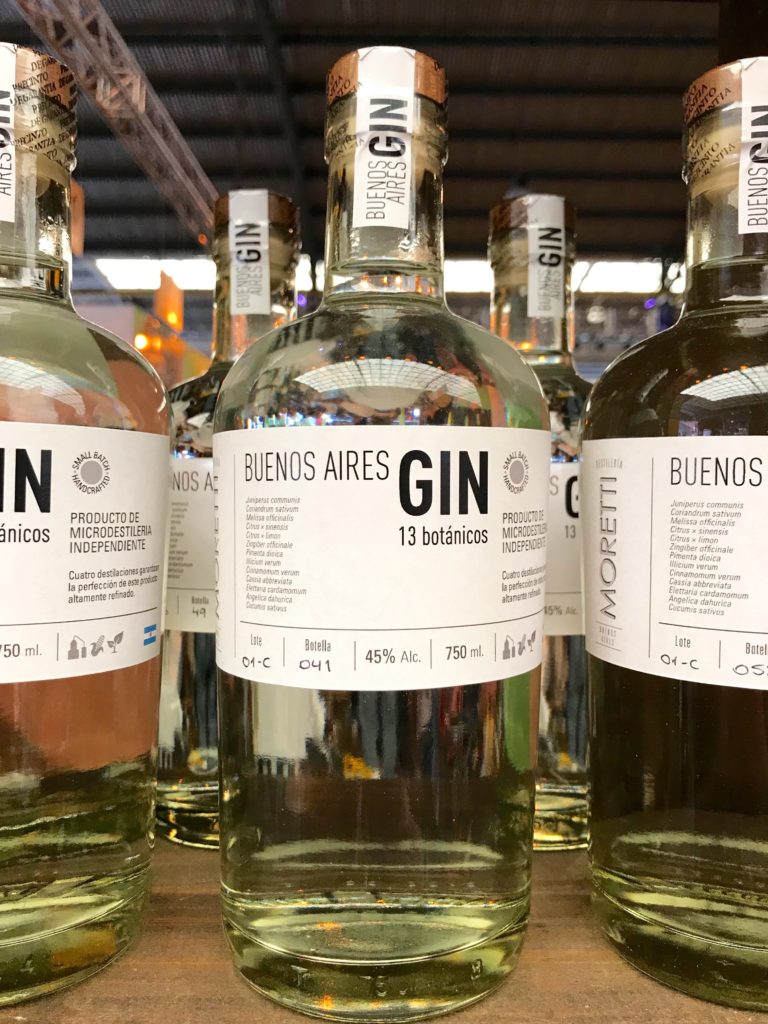 Gin fans, this one is for you. There's a new booze in town, Buenos Aires Gin, made by the Moretti brothers out of their microdistillery. It's fresh, aromatic and packed with thirteen botanicals. Definitely, a gin to try and keep on your radar.
Cheese Bonus: If you manage to come across the goat cheese from ANTIGUA QUESERÍA NUÑEZ, buy it! This fantastic goat cheese from Córdoba is hard to find, but some of the best in the country. COULY'S infamous cheese from Neuquén didn't make it to the market this year, but be on the lookout for it around town. Especially the Patagonian gorgonzola, cheddar, and if we are lucky, cottage cheese.
Comments