That home video is of me, Allie Lazar, 4 years old, in 1989 (yes, I was a large kid). Ever since a very young age, growing up in the mean streets of suburban Chicago, I've been a good eater — intensely devouring all things edible like a possessed chubby demon child. Since I've always spent my days eating, writing, cooking, and planning my next meal, it was only fitting to channel this unhealthy food obsession in the form of something a bit more socially acceptable: become a food writer.
I came to Buenos Aires in 2006 to study Political Science at the Universidad de Buenos Aires during a semester-long exchange program, and nine years later I'm still here, crazy enough to have fallen in love with this wonderfully chaotic country. I started writing Pick Up the Fork in 2010 as a hobby to document my love-hate relationship with food in Argentina, attempting to liven up traditional restaurant reviews with a little bit of honesty and a lot of bit of silliness.
I have been lucky to see lots of hungry people enjoy the blog, and have received fatty praise for my Buenos Aires food expert knowledge from publications like the New York Times, Rolling Stone Magazine, New York Magazine, Travel + Leisure, The Guardian, Bon Appétit, Condé Nast, The Travel Channel, Saveur, and The Daily Beast.  And now, I have a TV series.
Basically I scored my absolute dream job: living abroad, traveling for food, discovering where food comes from and the story behind it, cooking, excessive eating, drinking too much, and having a legit excuse for not dieting.
I'm the former Food & Drinks editor at Time Out Magazine, and I also have contributed (writing & photography) to publications such as Lucky Peach, The Guardian, New York Post, Eater, Vice Munchies, Serious Eats, La Nacion, New Worlder, Clarin, Roads & Kingdoms, The Latin Kitchen, BBC Travel, Wallpaper, National Geographic, Travel + Leisure, The Infatuation and The Real Argentina. Sometimes when cool food obsessed travelers come to Argentina I organize customized Buenos Aires food tours. I also have a book in the works, and a plan to start culinary school, whenever I can find the time.
In this land of beef, wine, and eating disorders, this is my guide to Argentine good food, not so good food, restaurants, food related shopping and overall irreverent food nonsense.
From dirty street food vendors to top chef tasting menus, I don't think I'll ever stop my endless quest discovering the great foods around the world. I hope you enjoy reading my labor of love and find it as a useful guide, just as much as I have fun eating and writing it. And if you don't like it, go suck a chorizo.
Yours Truly,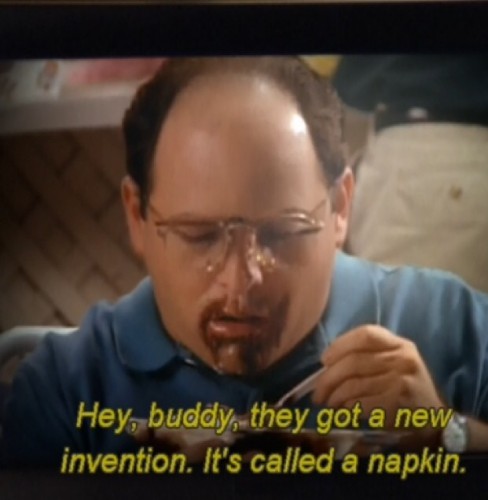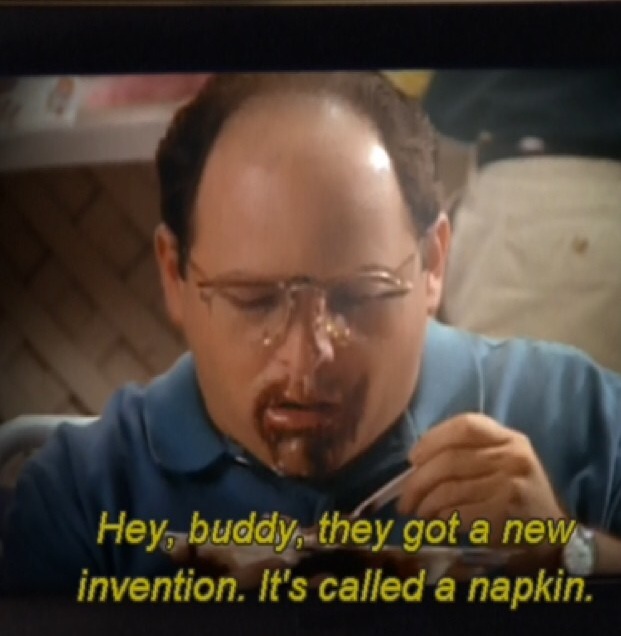 P.S.
– I took all of the photos on the site (unless otherwise noted), so please don't steal them. Or if you do, give me credit for being the fab photog I pretend to be.
– I also get off on reading comments, so feel free to tell me if you want to be my new best friend…. or if you think my drivel is full of shit.
– All of the reviews are my opinion, even if you think they are wrong. You don't owwwwwn me, restaurant owner, chef, Yelp commenter or press lady.
– I'm also one of "THOSE PEOPLE" who post photos of food (and maybe sometimes cats, dogs and Seinfeld references), so if you don't roll your eyes at #foodporn posted at a healthy rate, twatme, likeme, and insta-assme on da world wide social media webz –> @pickupthefork
– Questions, comments, complaints all welcome. Email me at imhungry@pickupthefork.com
Subscribe to Blog via Email